Looking at current events, there's no denying that things appear a tad dicey here in Hong Kong. And yet somehow, inexplicably, life goes on. In that vein, check out these exciting cultural events throughout town — ongoing throughout the latter half of February.
See Parasite in black & white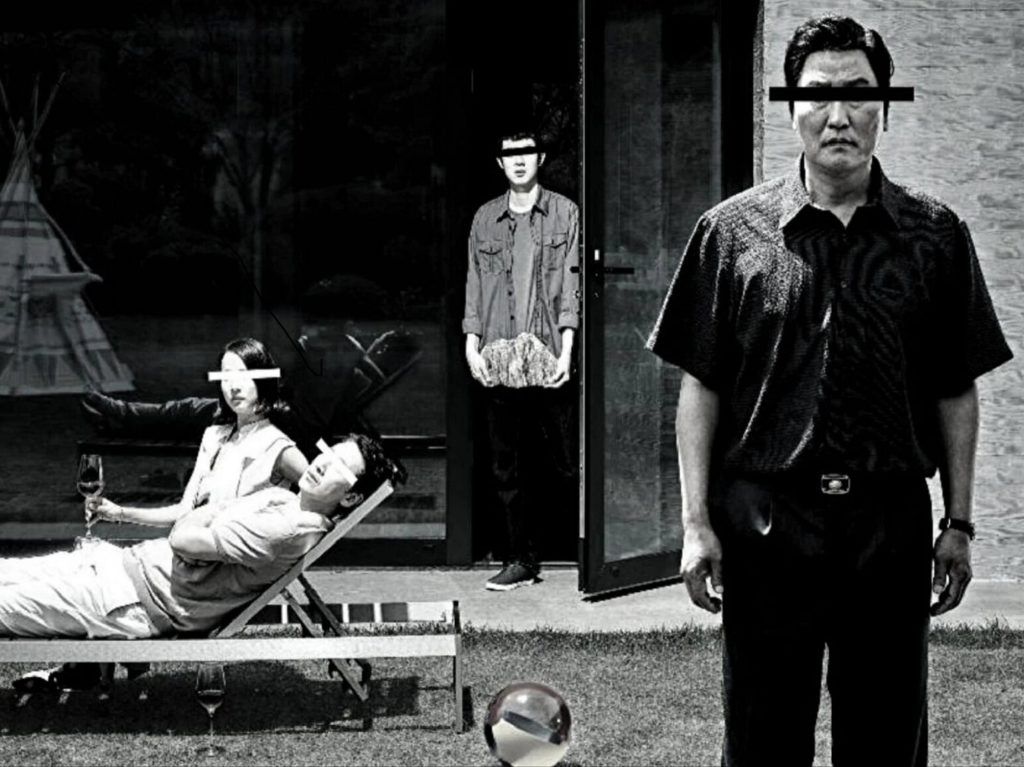 When: Through 29 February

After taking home not one but four Academy Awards (including the coveted title of 'Best Picture') earlier this week, Bong Joon Ho's Parasite is getting a theatrical re-release right here in Hong Kong. The critically acclaimed film — ostensibly about a clan of scrappy have-nots who con their way into a wealthy family's household with, shall we say, unexpected results — will be presented throughout local cinemas in black & white. Bong himself has promised that audiences will find this cut "more intense, more cruel" than the theatrical edit. Colour us intrigued.

View all upcoming screenings in Hong Kong here.
'Move it for Mental Health' at H-Kore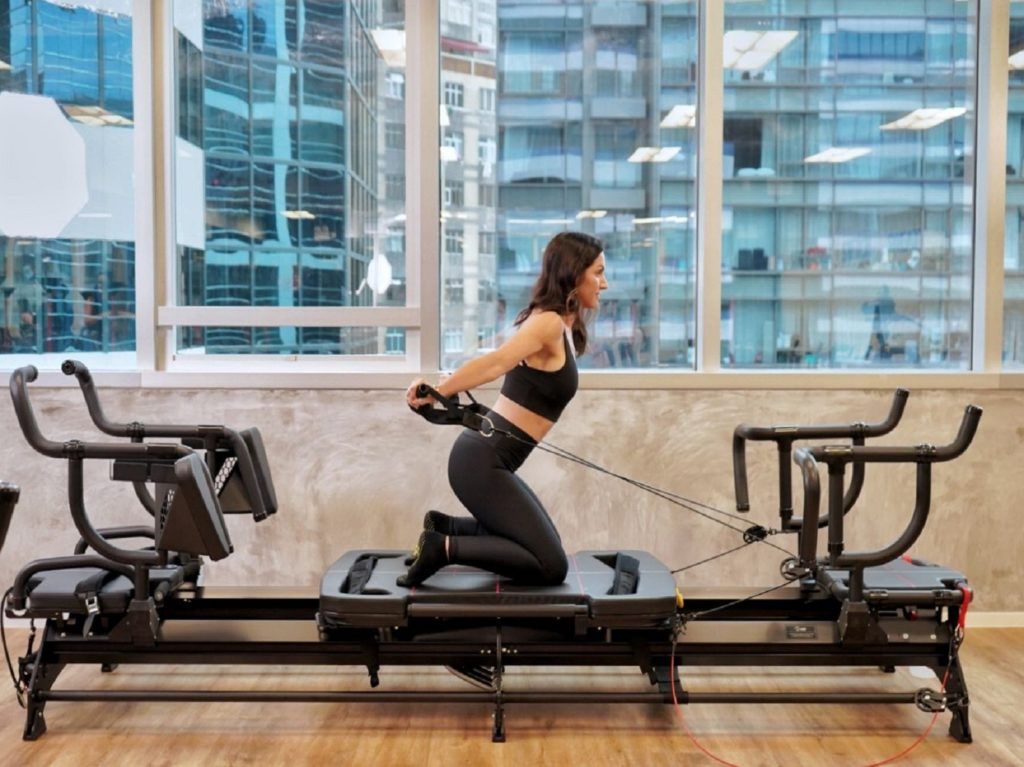 When: 20 February (7–8pm); 28 February (10:45–11:45am)

As part of Mind HK's month-long drive to raise awareness of mental health, H-Kore are putting on a series of classes at their Quarry Bay Studio, with all proceeds going to the 'Move it for Mental Health' 2020 initiative. Attendees can choose from a range of yoga classes focusing on strengthening and posture correction. Drop-ins are welcome. You can learn more about the 'Move it for Mental Health' campaign here.

H-Kore, Suite 1201, Dorset House, Taikoo Place, 979 King's Road, Quarry Bay, Hong Kong, +852 3107 1144
'Anti-Valentines' takeover by Above Board Melbourne at The Diplomat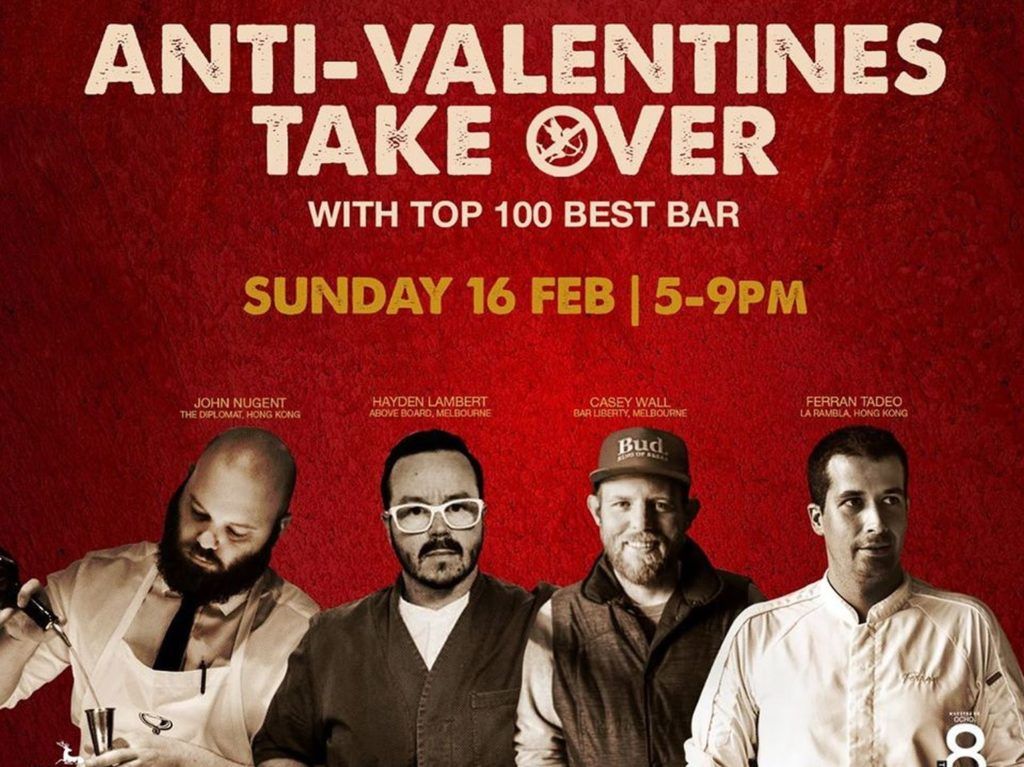 When: 16 February, 5–9pm

This Sunday, for one night only, The Diplomat is serving up a delicious middle finger to Valentine's Day with some welcome assistance from Melburnian veteran Hayden Lambert. Best known for his elegant, spartan, intentionally polarising counter-only establishment Above Board, drinkers can expect classic libations made to an exacting standard — a style that's easily up The Diplomat's alley.

The Diplomat Hong Kong, LG/F, High Block, H Code, 45 Pottinger Street, Central, Hong Kong , +852 3619 0302
Sofar Sounds in Kwun Tong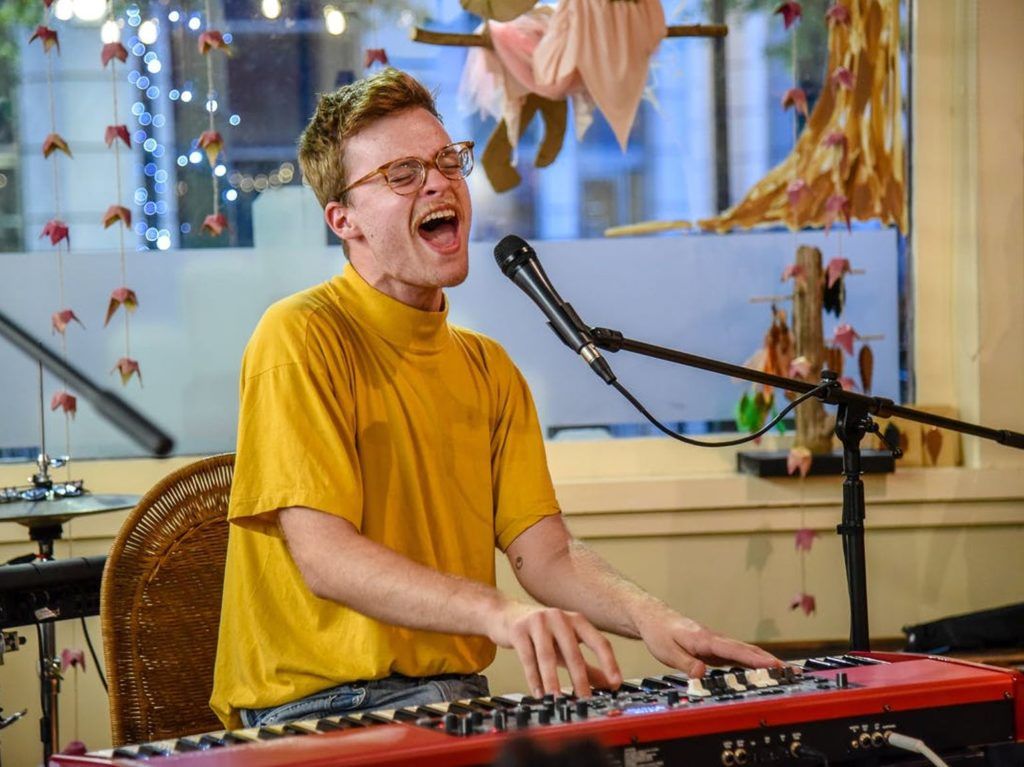 When: 22 February

The international live music phenomenon — now present in 447 cities around the globe — returns to Hong Kong this month, with an intimate performance in Kwun Tong. As in previous Sofars, audiences are invited to sample the work of three artists, across a spectrum of artistic mediums (e.g. music, poetry, comedy). Venue information is confirmed 24 hours prior via email. This event is BYOB-friendly for wine & spirits.

To apply for free tickets and secret venue information, please visit Sofar Sounds online.
Margarita Week at Vibes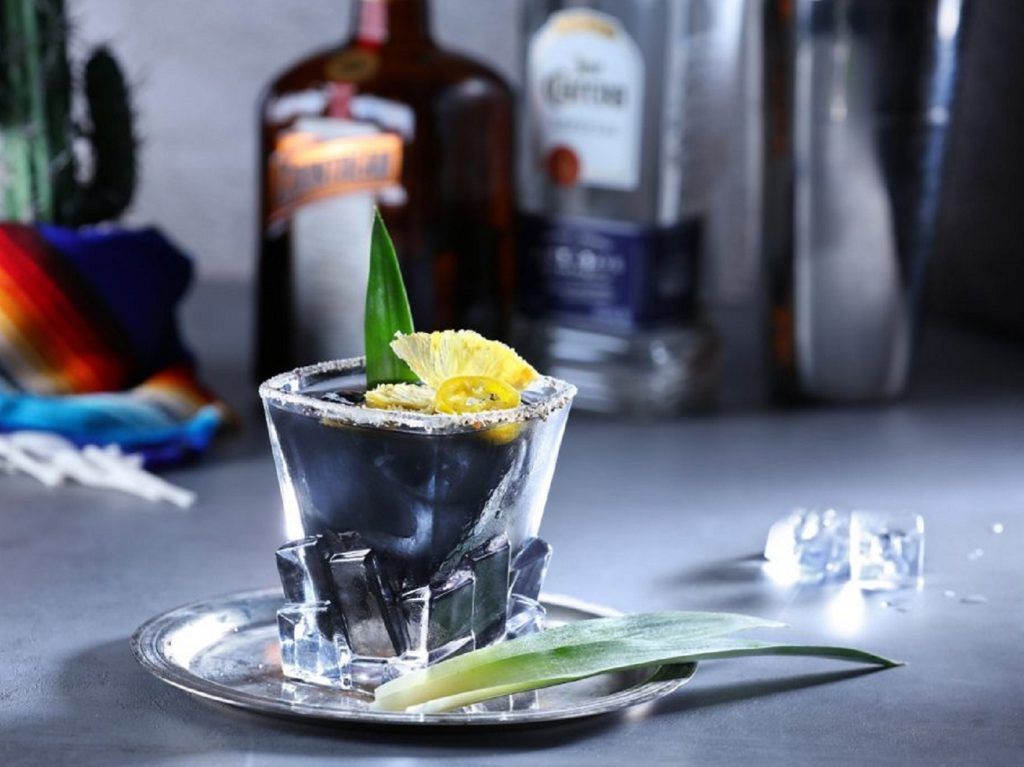 When: 18–22 February, 6pm til late

To celebrate the 72nd birthday of the Margarita this February, Vibes is shaking up four original takes on the classic tequila-based refresher. Among other recipes, be sure to sample the 'Oaxaca Margarita' — a base of mezcal, built with pureed strawberries, bergamot juice and a salt'n'pepper rim. (All promotional cocktails are priced at a flat HK$128, or HK$98 during Happy Hour.)

Vibes, The Mira Hotel, 118-130 Nathan Road, Tsim Sha Tsui, Hong Kong, +852 2315 5599
Psychemagik at Duddell's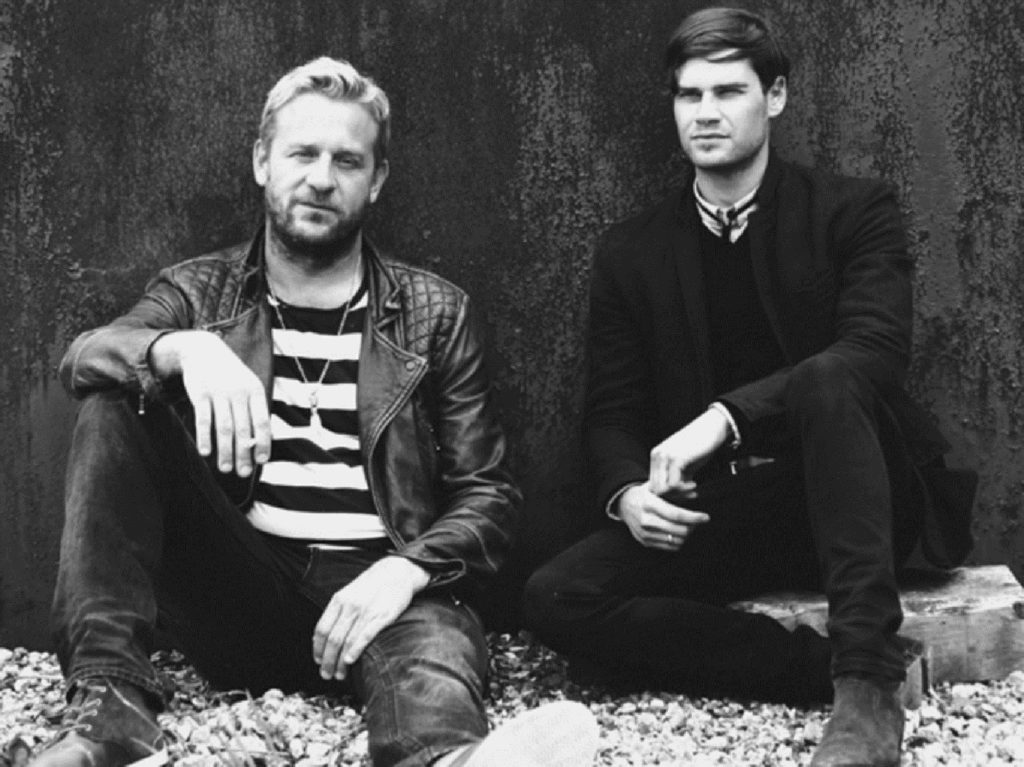 When: 21–22 February, 10:00pm–3:00am

Price: HK$350

Lovers of mind-expanding dance floor grooves are in for a surefire treat, as Danny McLewin returns to Duddell's next Friday. One half of the British DJ duo Psychemagik, McLewin is well-known for his kaleidoscopic visuals, intricate production work and a truly eclectic record collection — running the gamut from Fleetwood Mac to HAIM. Supporting performances by dj Roy Malig and Johnny Hillier of Potato Head. Tickets can be purchased online here.

Duddell's, 3/F, Shanghai Tang Mansion, 1 Duddell St, Central, Hong Kong, +852 2525 9191
Perfume Trees Gin 'mixologist night' at Alibi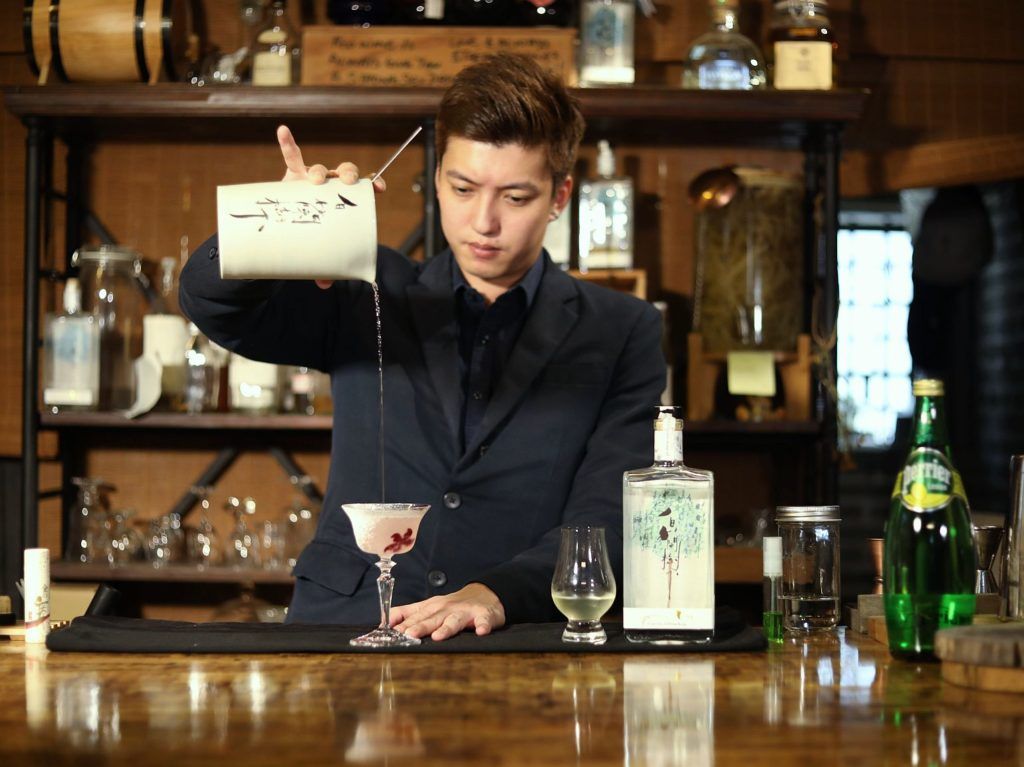 When: 20 February, 7:30-9:30pm

Price: HK$288

This February Cordis Hong Kong is teaming up with local gin distillery Perfume Trees for an audacious pairing of Cantonese cuisine and cocktails at Alibi — the hotel's lounge-slash-wine bar concept. Perfume Trees founder Kit Cheung will be in attendance, serving up four custom concoctions centred around the first ever 'Made in Hong Kong' gin. A series of matching hors d'oeuvres has been crafted for the occasion by Chef Li (of Michelin-starred Ming Court). Expect classic morsels from a variety of regional cuisines including green tea-sauteed shrimp, braised beef, and Wolfberry pudding.

Alibi — Wine Dine Be Social, Cordis, 555 Shanghai Street, Mongkok, Hong Kong, +852 3552 3028