As we settle into the rhythm of 2019, there are plenty of headline events to fill your calendar this month, whether you're committing to expanding your interests, looking for more ways to indulge the soul, or simply filling your time with more of what Hong Kong has to offer. But before we jump into it, make sure not to miss out on these star concerts on the horizon as well.
Coming up:
An Evening with John Mayer
When: 8 April, 8pm
Price: HK$698–1,198 from HK Ticketing
Seven-time Grammy Award-winner John Mayer needs little introduction as one of the most talented singer-songwriters and instrumentalists to emerge in recent decades. For his Hong Kong debut, fans will relish in a set spanning Mayer's entire recording career — from Gravity to his most recent single New Light.
Hall 5BC, Hong Kong Convention and Exhibition Centre, 1 Harbour Road, Wan Chai, Hong Kong
Ed Sheeran: Divide Tour
When: 17–18 April (gates open 4pm)
Price: HK$888–1,288 from HK Ticketing
After an unfortunate bike accident which resulted in the cancellation of the Hong Kong leg of his Asian tour last year, pop sensation Ed Sheeran is back, with two nights in the unique new outdoor venue, Fantasy Road at Hong Kong Disneyland.
Fantasy Road Outdoor Venue, Hong Kong Disneyland, Lantau Island, Hong Kong
Craig David
When: 21 February, 11pm
Price: HK$ 390–490 from Ticketflap; HK$590 at the door
The "7 Days" R&B crooner and DJ is setting the club ablaze with his first public gig in Hong Kong: singing, MCing and DJing at this much-anticipated TS5 set at Play Club.
Play, 1/F, On Hing Building, 1 On Hing Terrace, Central, Hong Kong, +852 6828 8936
Jason Mraz: Good Vibes Tour
When: 17–18 May, 8pm
Price: HK$588–1,088 from HK Ticketing
Feel-good tunes are on the horizon with Jason Mraz' return to the SAR, following the release of his sixth studio album Know. Expect recent hits such as "Have it All" as well as perennial favourites such as "I'm Yours and I Won't Give Up."
Hall 5BC, Hong Kong Convention and Exhibition Centre, 1 Harbour Road, Wan Chai, Hong Kong
1
Yoga Club at Minh
Trade your run-of-the-mill asanas for a change in routine with Greengrass Yoga's new weekly Tuesday session at Minh Club — known for its impeccable Funktion One sound system and roster of DJs delivering gorgeous ambient beats. The studio's regular Vinyasa Groove class pairs with its popular Inner Space chakra meditation class for 90 minutes of powerful flow — including 30 minutes of mindfulness in Savasana. Rounding off with a cup of Ayurvedic tea, we imagine this is just the thing to centre yourself during the work week. BYO mat optional.
Address
宀 (Minh) Club, 279 Des Voeux Road Central, Sheung Wan, Hong Kong
Start Date
January 15, 2019
2
Ten Years Screenings at Hong Kong Arts Centre
In these current times of political tension, we're all envisioning what it might look like in the future. And those who are nervously pondering what is to come will be keen to catch the Ten Years film anthology series — if they haven't already, that is. After Hong Kong's award-winning 2015 film speculating about the events of 2025, naturally, came the Ten Years International Project, spanning Japan, Thailand, and also Taiwan. Each film features five up-and-coming filmmakers imagining the future of their hometown. Catch them at an exclusive re-screening at the Hong Kong Arts Centre for two double bills on 16-17 January, starting 7:30pm and 9:30pm.
Address
Louis Koo Cinema, Hong Kong Arts Centre, 2 Harbour Road, Wan Chai, Hong Kong
Start Date
January 16, 2019
End Date
January 17, 2019
Price
HK$60-75 from Urbtix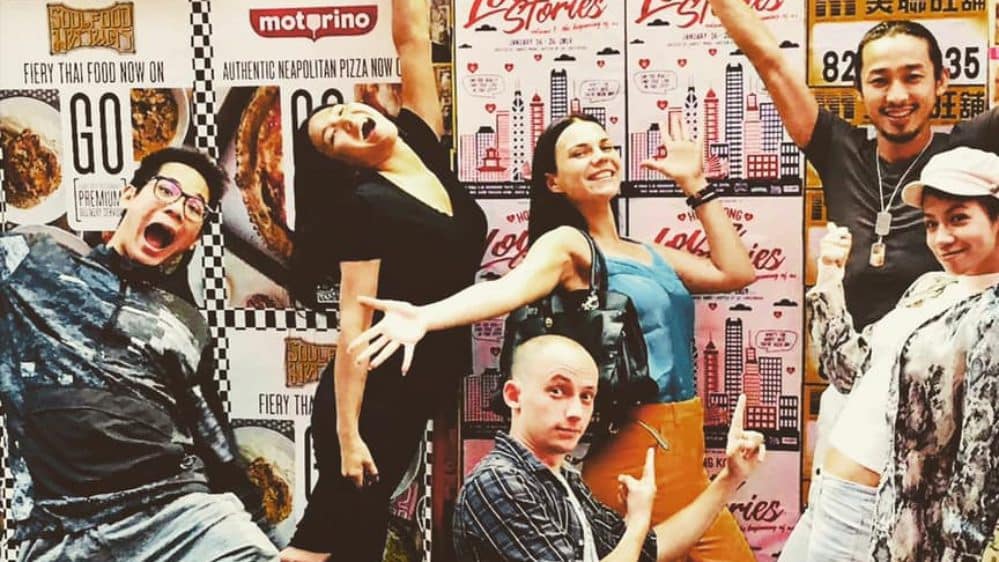 3
Hong Kong Love Stories: Vol 1
Sweet and Sour Productions presents a unique new story as we move into the season of luck and love. Hong Kong Love Stories is a sweet comedy of errors unravelling for two singles Mimi and Freddy — both hopeless romantics searching for true love in the SAR. As their friends arrange blind dates for each of them, how many bad encounters does it take to find the one (or give up completely)? Part of the proceeds of the show will go towards the Hong Kong Dog Rescue.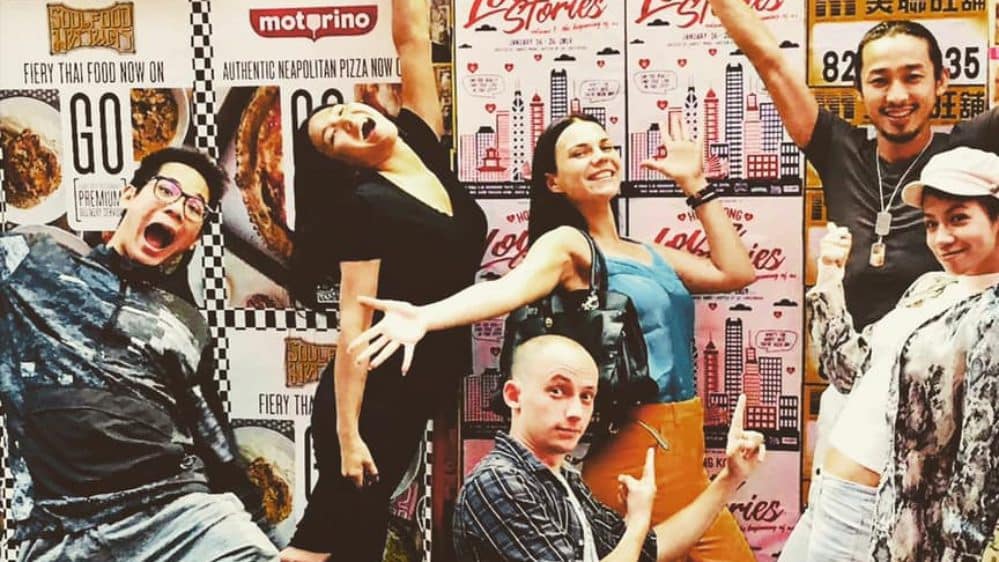 Address
Fringe Underground, Fringe Club, 2 Lower Albert Road, Central, Hong Kong
Start Date
January 16, 2019
End Date
January 26, 2019
Price
HK$300 (Fringe Club members) - HK$380 at Ticketflap
4
Mamma Mia!
Dancing Queens take note: Sunny West End favourite Mamma Mia! is returning to the Hong Kong stage with a brand new cast from the UK. Kicking the year off to a great start with ABBA's timeless pop anthems, the production once again transports us to the Greek island paradise as a bride-to-be discovers the true identity of her estranged father when she invites three men from her mother's past to the nuptials.
Address
Lyric Theatre, Hong Kong Academy for Performing Arts, 1 Gloucester Road, Wan Chai, Hong Kong
Start Date
January 16, 2019
End Date
January 27, 2019
Price
HK$395-1,195 from HK Ticketing
5
SPARK: The Science and Art of Creativity
Ever wanted to travel through time or control a sci-fi movie with just your brain waves? The British Council's new festival SPARK celebrates the most avant garde thinking in terms of where science and art collide. Taking place at Tai Kwun, a variety of interactive experiences, art performances and talks round out the free-to-public programme. Highlight events range from AR and VR games that turn the participant into superhero or time traveller, talks about how the next generation can take advantage of AI and machine learning, or a performance by Hong Kong-born musician Emmy the Great that turns statistics into sound. For more details on the programmes, check the British Council's website.
Address
Tai Kwun Centre for Heritage and Arts, 10 Hollywood Road, Central, Hong Kong
Start Date
January 18, 2019
End Date
January 20, 2019
6
Xiqu Centre Tea House Theatre
At the freshly minted Xiqu Centre, those new to traditional Chinese opera will want to familiarise themselves with the way it was intended to be performed in its 20th century heyday — in tea houses. Directed and curated by the venerable artist and teacher Law Ka-ying, from 23 January, visitors will get to sit in on new 90-minute excerpt programmes including narration (in Cantonese with Chinese and English surtitles), while being served traditional tea and dim sum. Wednesdays to Sundays, 7:30pm; Saturdays to Sundays, 3pm.
Address
Tea House Theatre, Xiqu Centre, 88 Austin Road West, Tsim Sha Tsui, Hong Kong
Start Date
January 23, 2019
Price
HK$318-368 from Xiqu Centre
7
Ballet Happy Hour: The Roaring 20s
Ahead of the Hong Kong Ballet's Asian premiere of Septime Webre's The Great Gatsby, fans of the ballet can attend an interactive working rehearsal and clink glasses with the artists themselves afterward — an event co-presented by the Asia Society Hong Kong. How fitting, with the production centred on Jay Gatsby's life of excess in the Roaring Twenties. 20s garb is encouraged.
Address
Jockey Club Hall, Asia Society, 9 Justice Drive, Admiralty, Hong Kong
Start Date
January 25, 2019
Price
HK$150 (members) - HK$220 (non-members) from Asia Society
8
Australia Day Celebrations
Get your green and gold on to celebrate the national day from down under: Over at Frites Wan Chai (Shop 6, 1/F, Causeway Centre, 28 Harbour Road, Wan Chai, Hong Kong), classic rock meets a classic sausage sizzle — just HK$60 with every order of Stella Artois or Palm beer, all at happy hour prices all day until 6pm on Saturday (26 January). On Sunday (27 January), over at Little Creatures (5A New Praya, Kennedy Town, Hong Kong), a HK$99 ticket gets you two pints of Kennedy Town Brew and sausage sizzle, plus HK$35 pints all day long. There will be games, face painting, and even a spot of archery, and a chance to win some fabulous prizes.
Start Date
January 26, 2019
End Date
January 27, 2019
9
Blackpink: In Your Area
Korean all-girl quartet Blackpink is K-pop's hottest export at the moment, and is soon heading to Hong Kong for the very first time. 2018 has been a big year for the girl group: they were featured on a chart-topping single by international star Dua Lipa ("Kiss and Make Up"), as well as scored a historic Coachella debut as the first K-pop group to ascend the desert stage. Blasting streaming records and conquering billboard charts, you'll want to see the force that is Jisoo, Jennie, Rosé and Lisa for yourself.
Address
AsiaWorld-Expo, Hong Kong International Airport, Chek Lap Kok, Lantau Island, Hong Kong
Start Date
January 26, 2019
Price
HK$698-1,498 from Cityline
10
Mahabharat: The Rise of Dharma
Previously playing to sold-out evenings and standing ovations for three nights in New Zealand, Mahabharat: The Rise of Dharma makes its Hong Kong debut for one night only, presented by the Hong Kong Chinmaya Foundation, part of the Chinmaya Mission in India. Through contemporary storytelling and choreography, this is a modern retelling of one of the greatest Sanskrit epics — a saga about love, family feuds, spirituality, war and fate — written over 5,000 years ago by mystic Ved Vyasa.
Address
Lyric Theater, Hong Kong Academy of Performing Arts, 1 Gloucester Road, Wan Chai, Hong Kong
Start Date
January 29, 2019
Price
HK$350–500 from HK Ticketing