Cancellations and indefinite 'postponements' remain thick on the ground this month, but after some dedicated sleuthing, we're happy to report that Hong Kong's social and cultural calendar isn't quite as barren as you'd initially think. From exciting lunch promos to flightless world travel, here's what to do in Hong Kong for the latter half of March.
Weekday lunching at Beet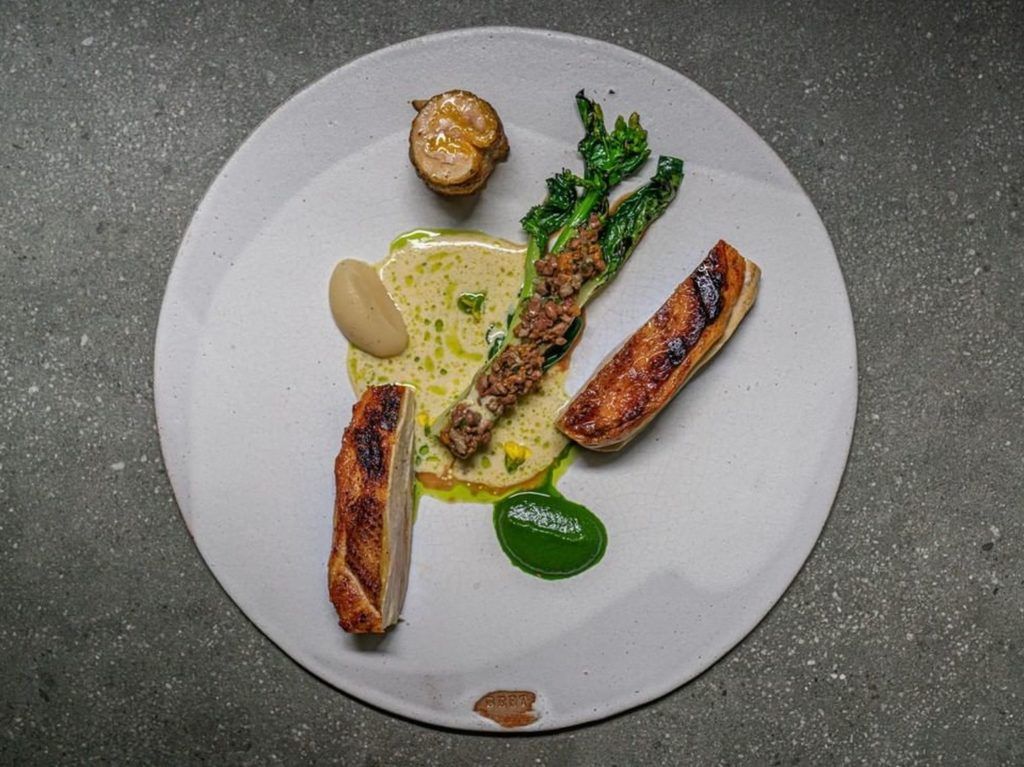 Seasoned Hong Kong foodies might recall that during its earliest days Beet Restaurant used to do a daytime service. Now, following a two year hiatus, Chef Barry Quek and his team are bringing back inspired midday dining: available weekly (until further notice) on Thursdays and Fridays, from 12pm til 2pm. Expect the same locally sourced ingredients, elevated by modern Scandi-adjacent technique to be the main attraction. Phone and online bookings welcome.
Beet, 6 Kau U Fong, Central, Hong Kong, +852 2824 3898
Unconstrained Textiles: Stitching Methods, Crossing Ideas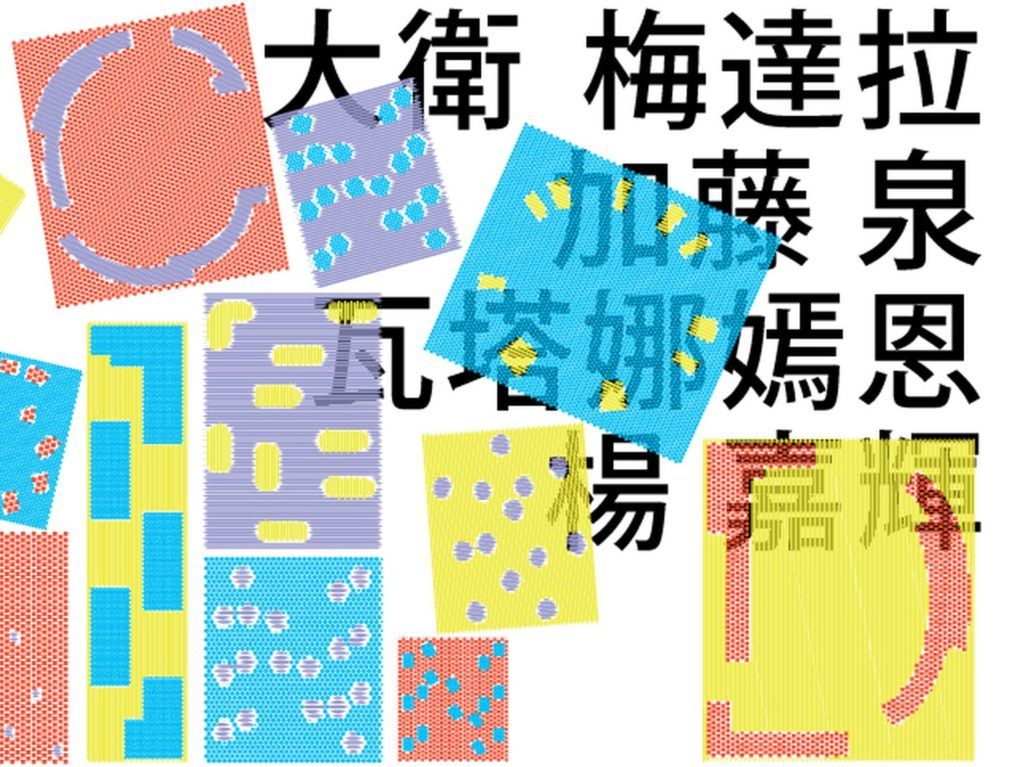 When: 21 March til 14 June, 11am-7pm (closed on Tuesdays)
From now until mid-June, the Centre for Heritage Arts & Textiles (CHAT) will be presenting Unconstrained Textiles, a bold new exhibition that aims to teach the public about textile art through the medium of open-ended patchworks. Exhibition goers will be able to view works by seven international artists (selected by curator Takahashi Mizuki) which explore the rich creative possibilities inherent in textiles. Though tactile materials are deployed in all of the works on display, none of their creators identify primarily as textile artists; making for an exhibition which treats materiality as a corollary to broader artistic concerns.
CHAT/Mill6 Foundation, The Mills, 45 Pak Tin Par Street, Tsuen Wan, Hong Kong, +852 3979 2301
Mind Game screening at Para Site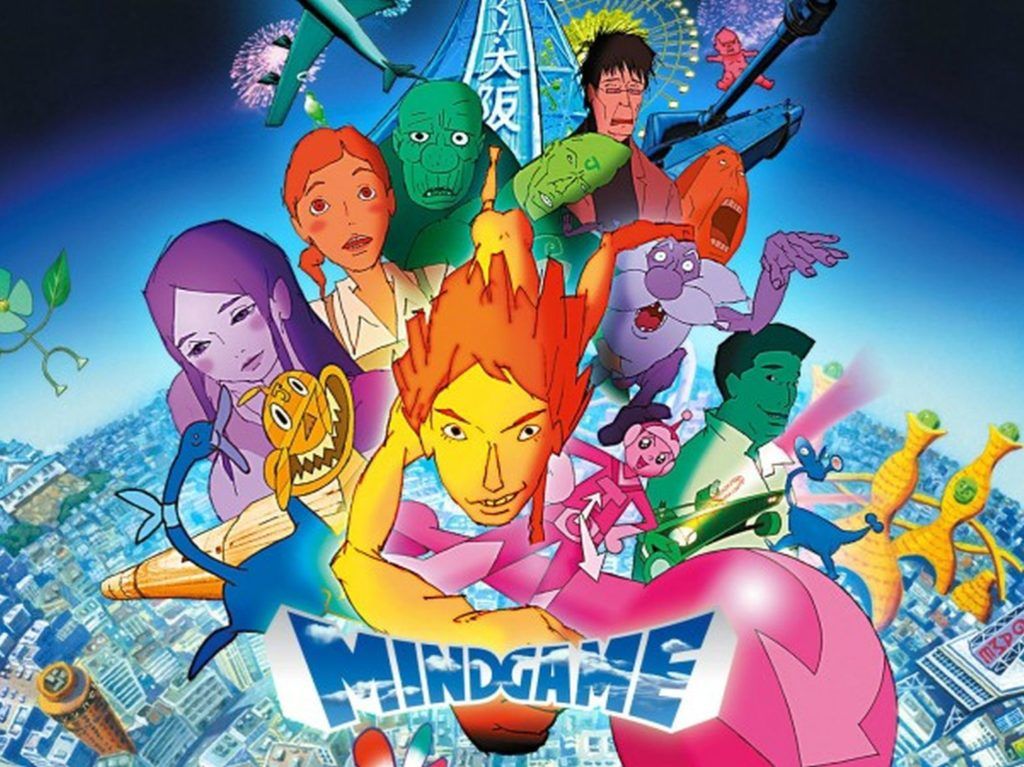 When: 18 March, 7:15pm
Make a beeline to Para Site this month for a screening of Mind Game — the debut animated feature from director Masaaki Yuasa (Crayon Shin-chan). Based on the Robin Nishi manga of the same name, Mind Game tells the story of millenial loser Nishi: following a deadly encounter with two Yakuza gangsters, he and his childhood girlfriend embark on a psychedelic journey of self-discovery that takes them and their friends to heaven and back. Attendees are required to RSVP here.
Para Site, 22/F, Wing Wah Industrial Building, 677 King's Road, Quarry Bay, Hong Kong, +852 2517 4620
A taste of Tuscany to go, at Associazione Chianti's Macelleria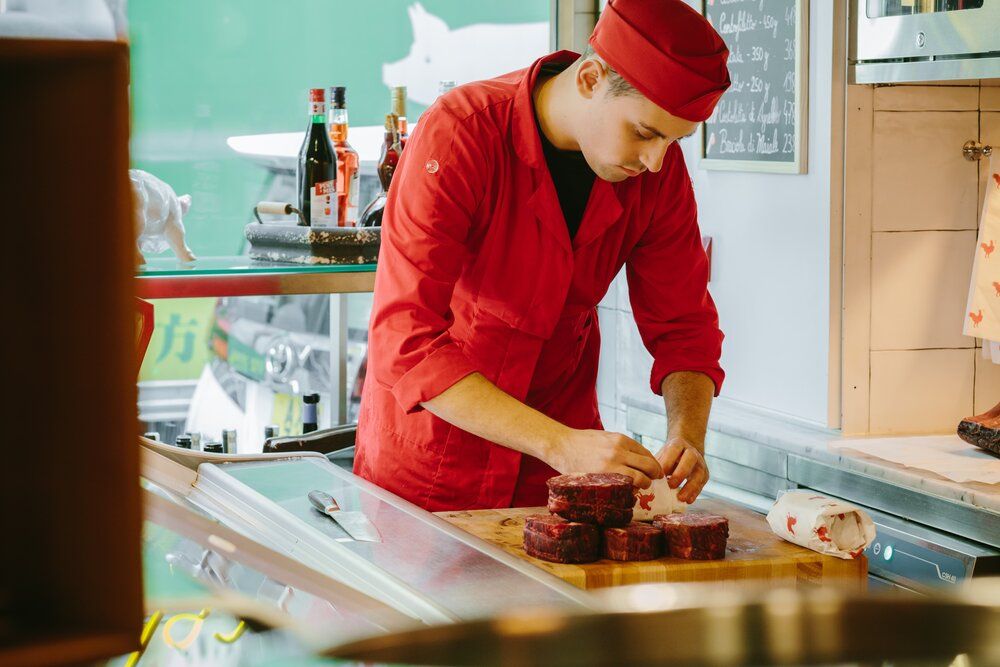 In light of the CoViD-19 infection, social distancing seems far and away to be the hottest dining trend this month. Still, for homebound diners who are in dire need of a restaurant-grade feed, Black Sheep Restaurants have just announced the launch of the Associazione Chianti macelleria. Inspired by the classic Florentine butcher shop, you're now able to purchase a selection of USDA Super Prime cuts which are prepared-to-order and home cooking friendly. From the mighty bistecca alla Fiorentina to braciole di maiale (grilled pork chops), the macelleria is now open daily from 5pm.
Associazione Chianti, 15 Ship Street, Wan Chai, Hong Kong, +852 3619 3360
Lousy Lounge at 宀 (Mihn)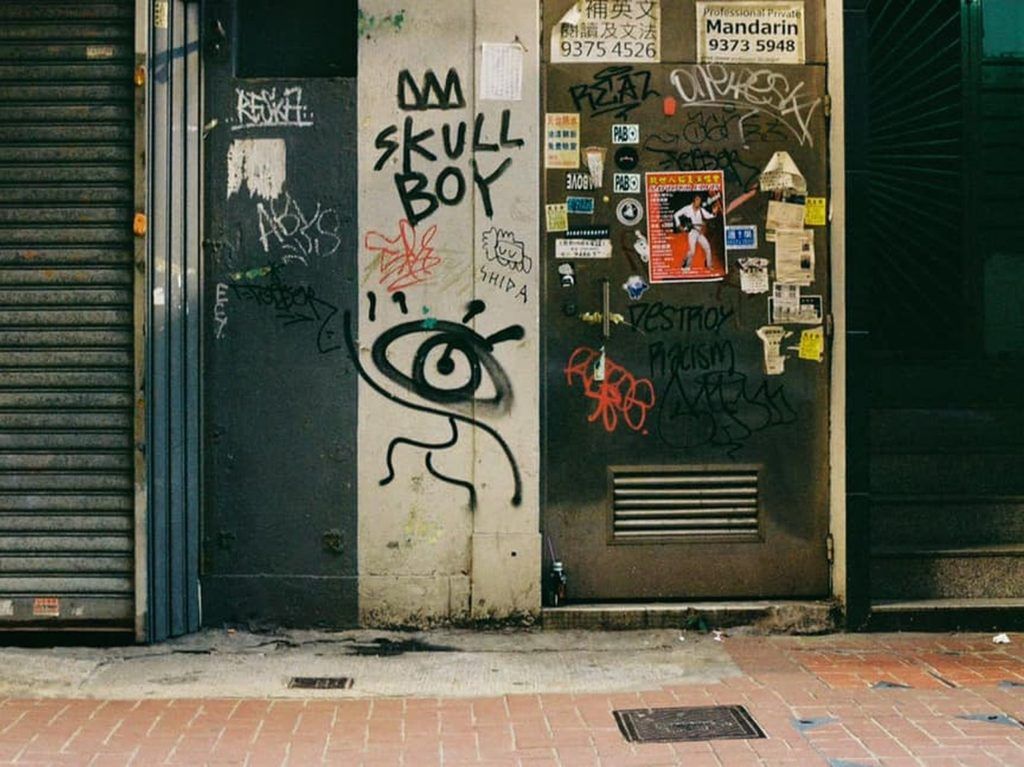 When: 18 til 21 March
For three days this month, influential Hong Kong street artist Lousy is taking over the Mihn gallery and club for an immersive, site-specific installation. Dubbed the 'Lousy Lounge', this solo show will feature an array of large painted works by the eponymous artist, in addition to communal spaces emblazoned with his trademark freewheeling, symbolic illustration. Longtime fans of Lousy's work — commercially, he's best known for collaborating with Adidas and Mark Ecko — can even purchase a series of limited edition prints, commissioned especially for this show. Head to Facebook for further details.
Mihn, 279 Des Voeux Road Central, Central, Hong Kong, +852 9207 4131
See the world (at Times Square)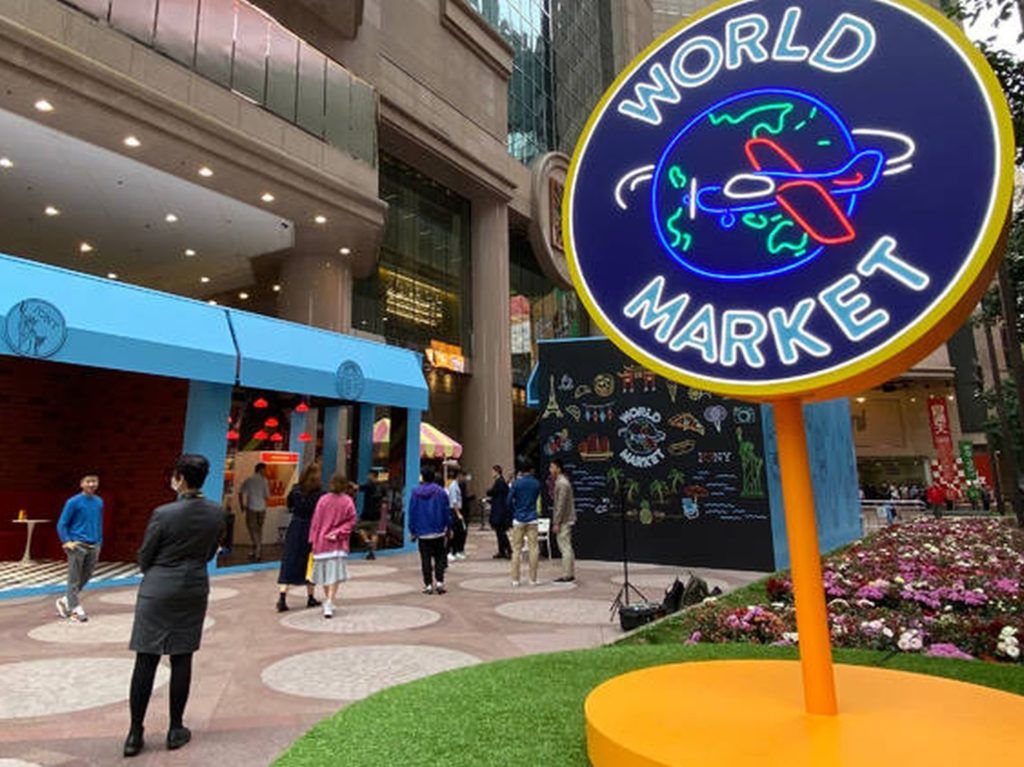 When: Until 26 March
As the threat level of CoViD-19 reaches full-blown pandemic levels, the list of countries enacting reciprocal travel bans continues to grow. Needless to say: your plans for a thrilling, overseas vacation might be going on hold (at least for a while). In the meantime, placate your wanderlust with a visit to the 'World Market': an initiative being organised by Times Square, right here in the heart of Causeway Bay. Touted as a "fully immersive cultural experience," this event brings together a number of notable culinary pit stops — from a sushi bar to New York-style deli — with visitors able to cycle through a myriad of adorable international eateries.
Times Square, 1 Matheson Street, Causeway Bay, Hong Kong, +852 2118 8900  
Experience Art Basel online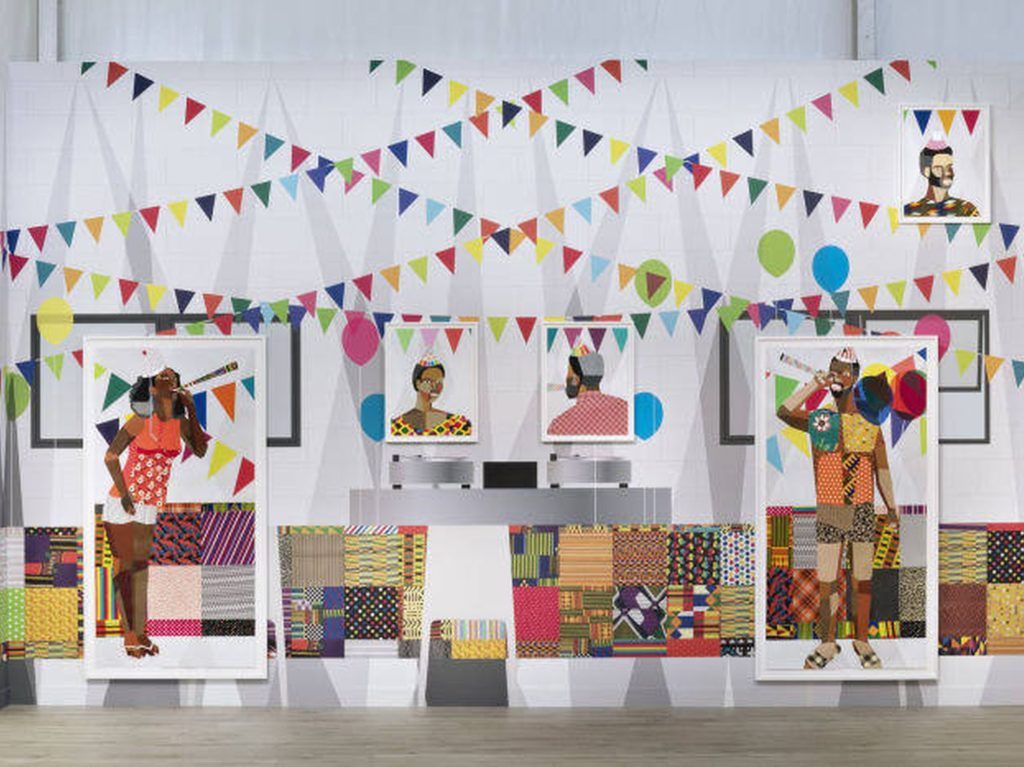 When: 20 March til 25 March
Though ultimately a prudent decision, the cancellation of this year's edition of Art Basel came as a huge blow to the already assailed art community here in Hong Kong. As something of a palliative measure, the global art fair is launching its online viewing rooms later this month: a long-term initiative that will offer potential patrons the flexibility to view virtual exhibitions from the relative comfort of their own home. The first edition will be doubly significant: with a tremendous collection of 231 galleries, featuring artworks that were originally planned to be presented at Art Basel Hong Kong this March.
To learn more, visit Art Basel online.
$38 dim sum at Yat Tung Heen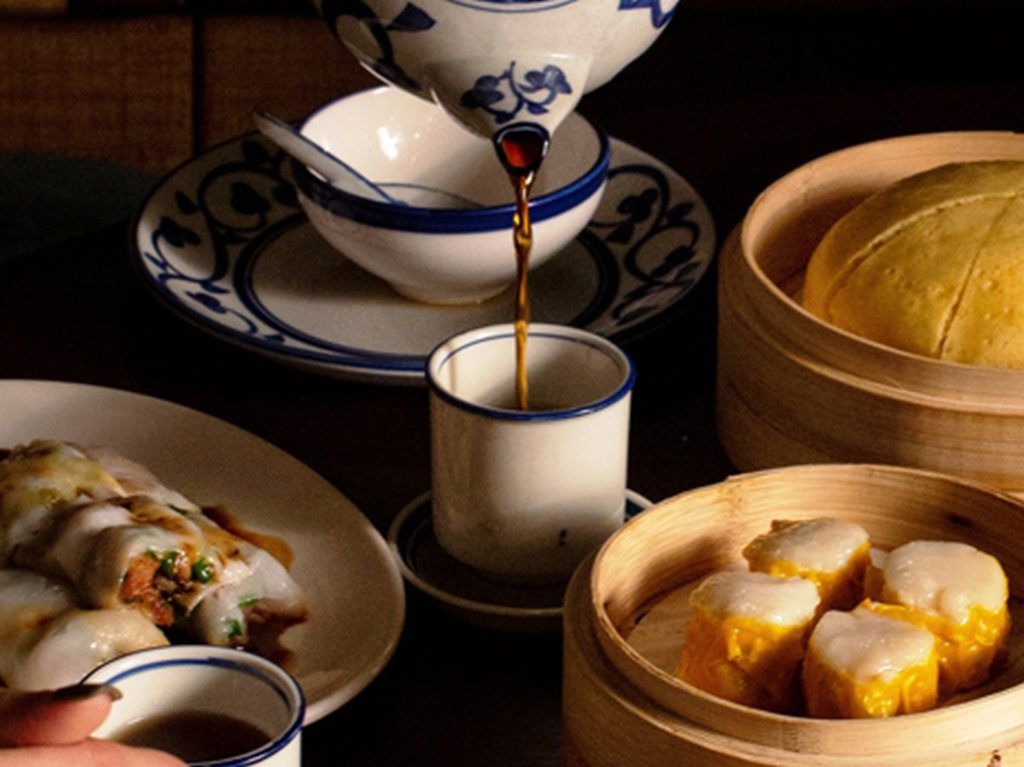 If you think you're having a hard time working from home, spare a thought for Hong Kong's F&B industry. Bars and restaurants throughout the city are among the worst hit businesses in the current public health emergency, and many of them are going to extreme lengths in order to stay open and provide relief for hungry patrons. Michelin-starred Yat Tung Heen (located on the basement floor of Eaton Hotel) is the latest venue to adopt such an aggressive posture: offering $38 dim sum plates from now until the end of March. Classic Cantonese morsels — har gau, siu mai, the fluffiest barbecue pork buns — can all be had for these startling prices, with even more indulgent fare punching in at a very affordable $78. Well worth rounding up a posse and venturing outside.
Yat Tung Heen, B2/F, Eaton HK, 380 Nathan Road, Jordan, +852 2710 1093
Art Cancel: A Colony Kids Mini-Festival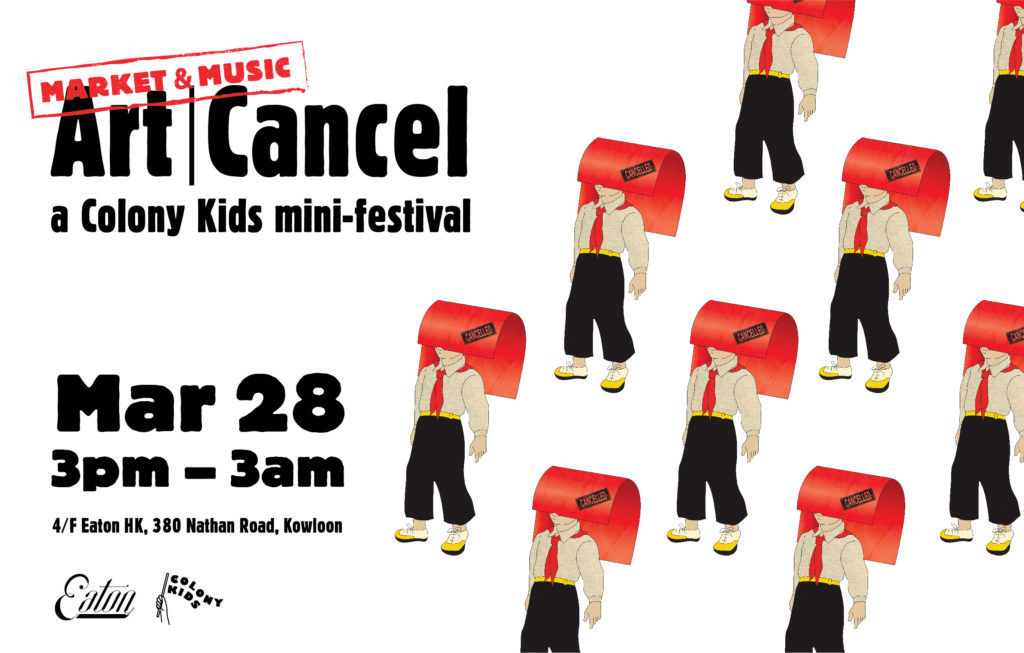 When: 28 March, 3pm-3am
In response to the (un)timely cancellation of Hong Kong Art Month, grassroots organisations throughout the city are stepping up to fill the void left by feted international events such as Art Basel. Eaton HK is the latest to tip its hat in the ring. The socially conscious hotel community will be hosting Art Cancel at the end of March: a full day's worth of showcases from the local artists, musicians and small businesses which "make Hong Kong shine." Brought to you by Colony Kids, the day-long event is set to unfold across the picturesque Terrible Baby terrace. Guests can enjoy live music from a variety of local stalwarts such as DJ Subez and Kimberley Road Union, supported by a food and beverage programme slated to run into the wee morning hours. RSVP (for free entry) here.
Terrible Baby, 4/F, Eaton HK, 380 Nathan Road, Jordan, Hong Kong +852 2710 1866