Y2K may be having its moment, but not for Lagchun. For the rising Hong Kong artist, it's all about the '80s. He talks to Lifestyle Asia Hong Kong about his passion for the "yuppies decade", finding inspiration from Southeast Asian music and drinking just the right amount before a show.
For some artists, their persona is merely an act. Come end of the work day, they peel off that rockstar exterior as if removing their stage costumes and revert to a more reserved, quiet version of themselves. And there's nothing wrong with that — it's the entertainment industry, after all. But the further could be said for Wong Lik Chun, who goes by the mononym Lagchun, a modified spelling of his official first name. Whether he's frontstage at a show or making his way to school as a full-time maths teacher, his funky '80s-inspired persona remains switched on.
We meet on a hot July evening on the outskirts of Tsuen Wan, where his home studio is located. I'm drowning in sweat and unprofessionally panicky about getting our meeting place wrong. I double, triple, quadruple-check Google Maps to make sure I haven't messed up. No, I'm right. I'm just early.
After what feels like two years (but is merely two minutes), Lagchun arrives, cool and collected, completely in contrast to my flustered state. He's in character even though he's just dropping downstairs to pick me up, wearing a colourful graphic tee; a flannel flecked with pastel blues and pinks with a yellow smiley face on the shirt pocket; and a pair of lilac trousers. Against the greying residential buildings, he is quite literally a ray of sunshine. And me? I'm just in awe that someone can stay so dedicated to their style in the sweltering weather.
It clicks in my head. There's definitely a lot I can learn from Lagchun — so here we go.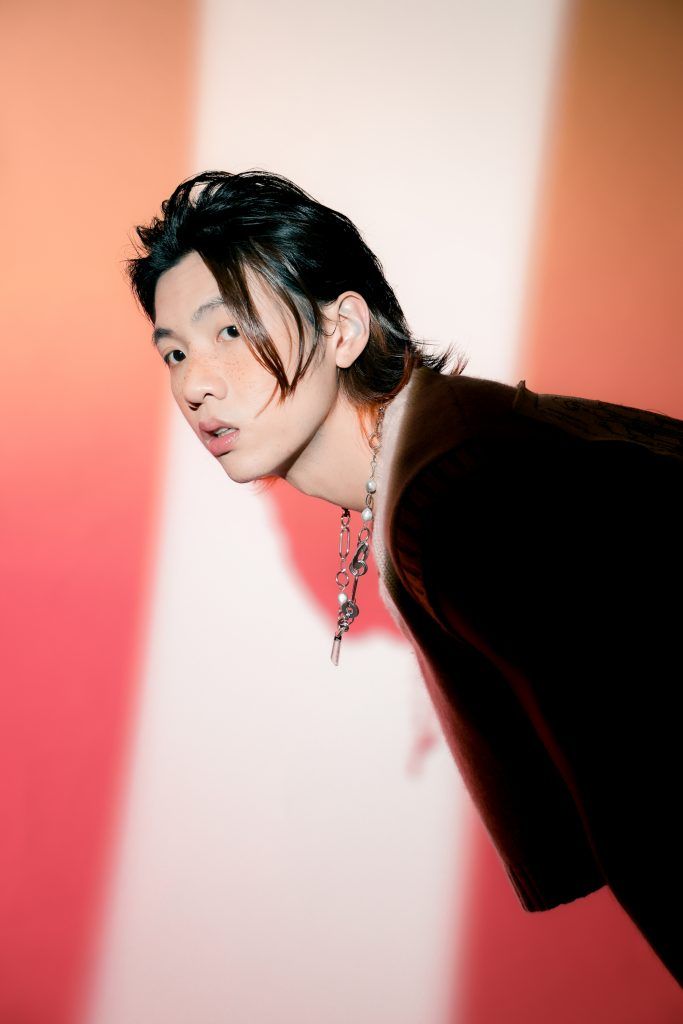 Who is Lagchun?
Lagchun is an artist who's all about retro city pop with a splash of vintage. He's unapologetically 80s with modern influences.
When and how did your interest in music begin?
I would say I started becoming interested in music when I was in high school, but didn't really explore it until I graduated. I did play instruments — the piano and guitar — but that was about it.
I'm a new artist in the sense that I only debuted last year, but I actually had plans to start my music career years ago, when I was still in university. I was even signed to a label during my final year. Unfortunately, my dad passed away suddenly and I decided to find a stable job — teaching, in my case — to help my mum along.
When Covid hit three years ago and schools switched to online teaching, I got the chance to explore songwriting again and realised how much I loved it. So I reached out to my old company, told them I wanted to give the whole artist thing another go and they welcomed me back with open arms.
Did you grow up around music? Does it run in your family?
My family didn't really know music but they did listen to it. They played a lot of classic Cantopop — you know: Anita Mui, Leslie Cheung, the Four Heavenly Kings (Jacky Cheung, Andy Lau, Aaron Kwok and Leon Lai). And although they weren't familiar with it themselves, my parents encouraged me to learn music growing up. I played the piano in primary school and the guitar in high school.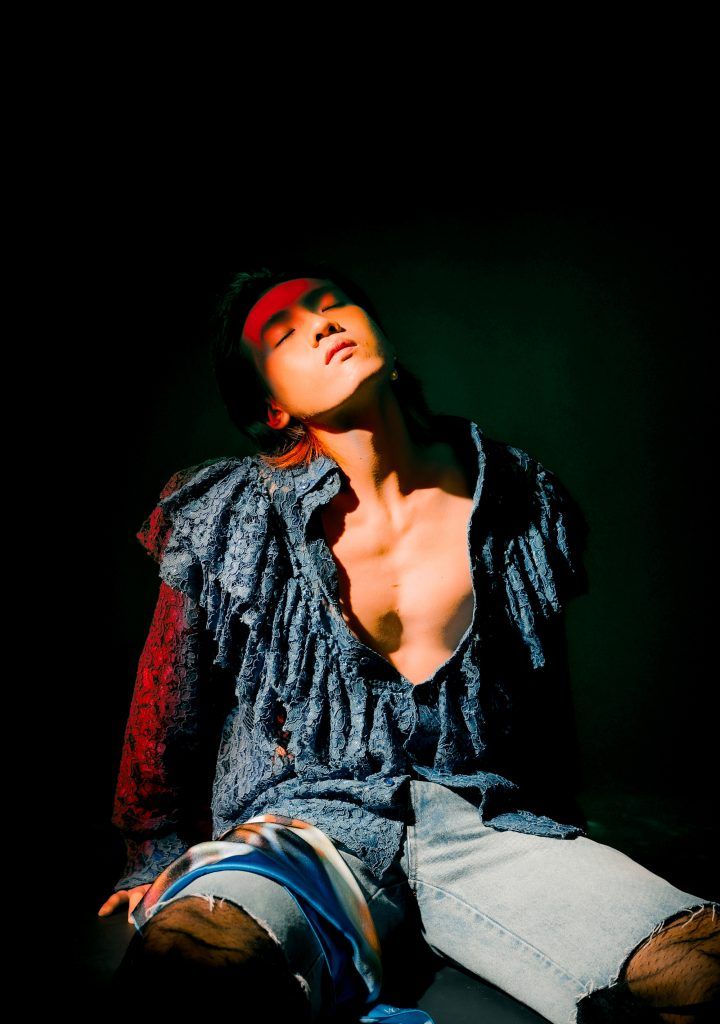 When did you realise you were musical? Can you pinpoint a moment when you realised you were good?
I don't think I'm particularly good — the way I look at music is, if I make it and become a superstar, then great. But if I don't, then it's also okay. For me, of course being "good" matters, but only to a certain point in this industry. It's not a simple equation of what you put in equals what you get out. There are so many factors at play, including the way people perceive you, who you know, a bit of luck…
How have different cultural influences in your life shaped you as a musician?
I listened exclusively to Cantopop growing up, and it's only now as an artist that I'm finally opening up to international music. I'm particularly into Thai and Vietnamese music these days. I took a Thai course in university and fell in love with the culture. Their music is so funky and the intonation is so interesting!
What's the first song you each ever learned by heart?
"我這樣愛你" by Leon Lai. I used to sing it into cassette tapes when I was younger and every time I see my mum, she makes sure to remind me how much I loved this song.
What song, album or performance had a really important, lasting impact on you, both personally and as an artist?
I watched Chet Lam in concert twice. No one wanted to go with me, so I went alone both times. He has a slow, acoustic style that's not really what I usually like, but I admire the way he uses music to tell a story. And that's what music is all about at the end of the day — storytelling.
Who's your favourite musician/artist and why?
I'd say The Weeknd. Please listen to Dawn FM, his latest studio album. If you play the whole thing at once, there are no pauses between each track, it flows just like a radio from the '80s. And the thing about The Weeknd, he's dedicated — he commits to this '80s style not just in one song but in the whole album, reviving the sound and culture of the yesteryears.
What does music, or being a musician, mean to you?
I love making music, but right now, it's just one more identity for me. Just like how I'm a maths teacher, I'm an artist, except with this particular identity I'm also able to express my emotions — similar to drawing or writing — and influence a wide audience with my work.
What's your creative process?
Inspiration strikes at random times and places. Sometimes I'll be walking along the streets and a melody will pop into my head, so I'll hum it into my phone and record it down. Or I'll be watching a show or movie, and a storyline slowly forms for me. After I have an idea, I'll sit down and begin production. To put it simply, creation takes no time at all, it's the production that requires time and hard work.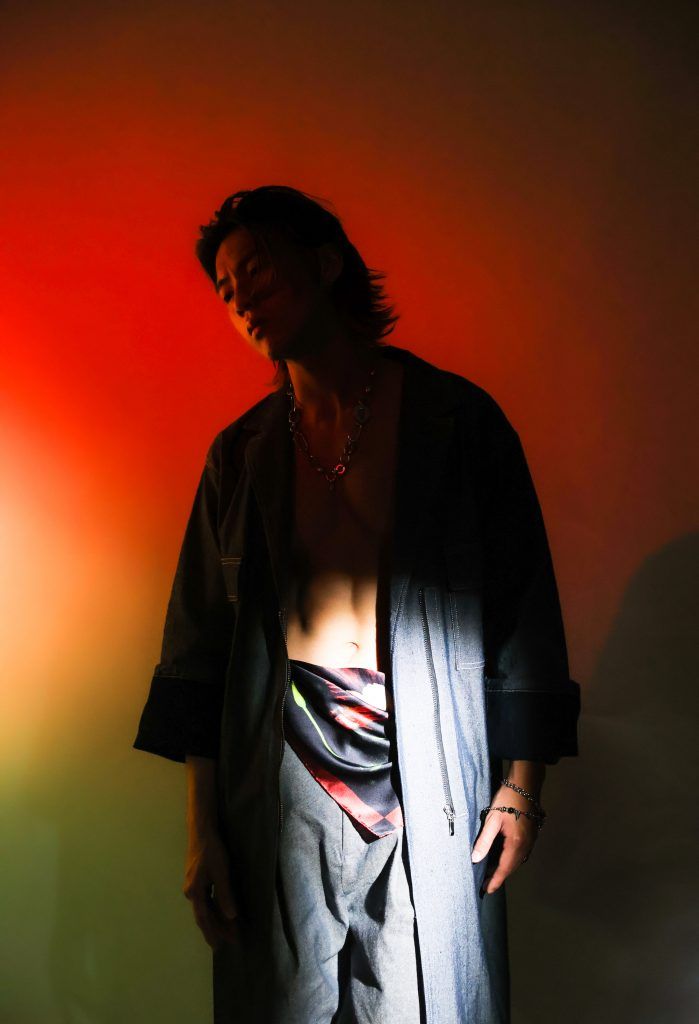 Do you have any pre- and post-show rituals?
Pre-show, I drink to let go. Not too much that I get wasted, but just enough to feel free. I used to warm up my voice before getting on stage but I've stopped because I realised when I'm performing live, the audience interaction overrides the quality of the music itself.
Post-show, I'll go have a big meal. I usually eat clean a week before a big performance so it feels good to feed my soul afterwards.
What's your favourite lyric, ever?
All the words in "The Best is Yet to Come" by Chet Lam. It's such an encouraging song and I always find myself listening to it when I'm down.
What's the toughest challenge you've had to overcome in your career?
Balancing my two identities. There are certain stereotypes of how a teacher should be and act and sometimes it clashes with who I am as an artist. Funnily enough, my students are respectful, rather, it's the other teachers who sometimes raise their eyebrows. There's also pressure to do my best in both jobs. Sometimes I put a lot of effort into my music and I think, am I taking away the time and energy I could be putting into teaching? At the end of the day, it's about finding a balance.
How has your music changed and evolved over the years since you started?
I've become more willing to try new things, even if I'm not sure what the audience's reaction will be like. Also, when I filmed my first MV for example, I would let the production team take the lead since they're the professionals. Now I have more opinions on the filming styles and outfits worn and am not afraid to speak out.
What's next? What are you working on?
A bunch of new retro songs are in the making, this time with more added elements rather than just simply the '80s. I'll also be performing live in September so hopefully see you then!
---
(Lead and featured photos courtesy of Lokman Tang via Lagchun)