Hong Kong is a place brimming with talented and intriguing people. Each week in 27 Questions, we get up close and personal with the city's notable personalities, learning about their whims, aversions, pivotal life moments, and hopes and dreams — all in roughly the same duration it takes to sit through a two-minute speed date.
If you wanted to know chef Agustin Ferrando Balbi, you'd best dine at Ando, his first solo venture opened in collaboration with Jia Group earlier this summer.
Not just that it's the first solo show of the former Haku chef: Plucking the name from his surname Ferrando, as well as borrowing from two homonyms in Spanish and Japanese — two cultures closest to his heart — Ando is a deeply personal project where each dish corresponds to a moment or chapter in the chef's personal life and career.
The next best thing may be sitting down for a conversation with the man, as we've done for our latest iteration of 27 Questions. It's here we learn of the former Haku chef's Italian and Argentinian roots; on meeting his wife, Yoshiko; his biggest role model and the most important lesson he learned from them. But on a grander scale, we are also able to glean a little more about what this year has meant for many in the restaurant world, and his growing sense of care and custodianship for the people around him as well as the environment at large.
For one, opening during such a stressful period for the hospitality industry worldwide, Balbi believes in a greater need to emphasise mental wellbeing. "Taking care of the given that it's a particularly stressful time for an industry that naturally operates under great pressure, taking care of the team's mental health will also become even more important for chefs and restaurateurs moving forward," he says.
He adds, "more people will pay more attention to ingredients they can source locally, to support players in the local space, and also start looking into what we can do for our community to help them pull through. It's our responsibility."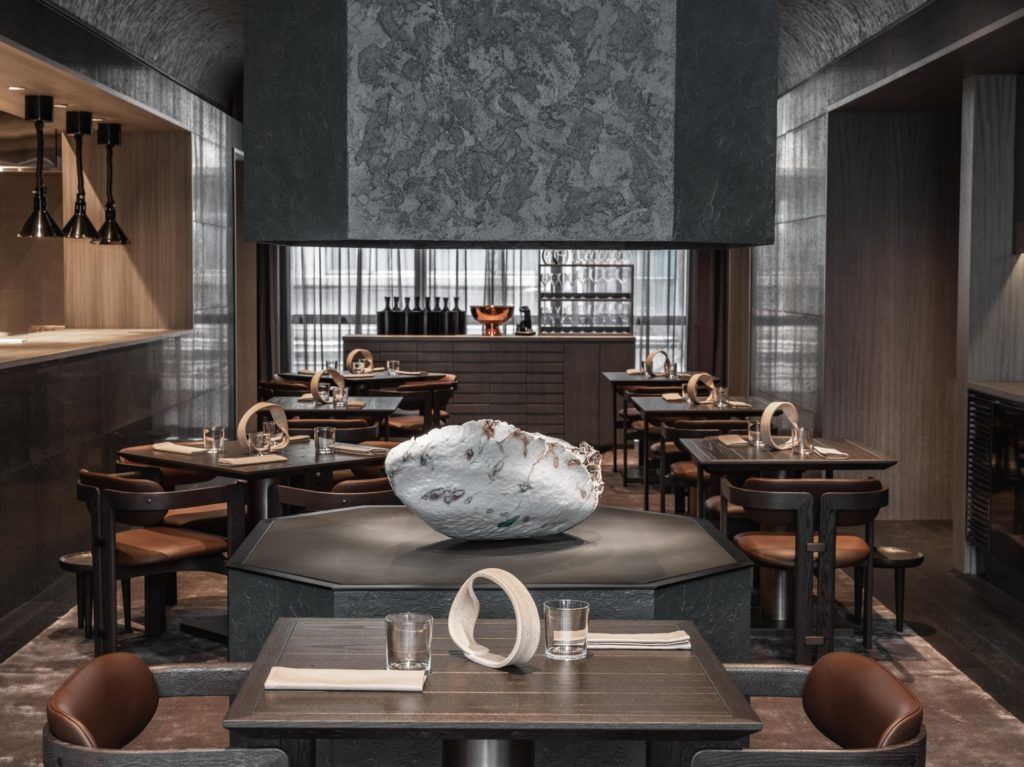 Diners at Ando will easily note how much Balbi's menu is fueled by the drive to honour the traditions of his family's mixed heritage, as well as of his formative training spent in some of Tokyo's most respected kitchens — including two-Michelin-starred Zurriola, three-starred Nihonryori Ryugin and two-starred Cuisines Michel Troisgros — despite not speaking a single word of the language in the beginning. After the years of hard work, it's nice to see that his innate sense of gratitude and perseverance also translates onto his dishes, and as we learn, through his day-to-day life.
"The opening of Andō, my first restaurant as chef-owner, is especially significant for me as it's a tremendous feeling to be able to put my memories and journey on the plate and tell my story," the chef says. "We're so lucky to be here in Hong Kong, and we are very happy to be open."
While he's not creating new dishes or running the pass, we stop chef Balbi for a quick chit-chat.
Name: Agustin Ferrando Balbi
Age: 32
Neighbourhood: Central
Occupation: Chef
1. Are you a morning person or a night owl?
Night owl. I think this is the nature of my industry, we're used to going out and staying up until very late. The mornings [laughs] can be a struggle.
2. What is your unique party trick?
I can make food, so I can make people happy.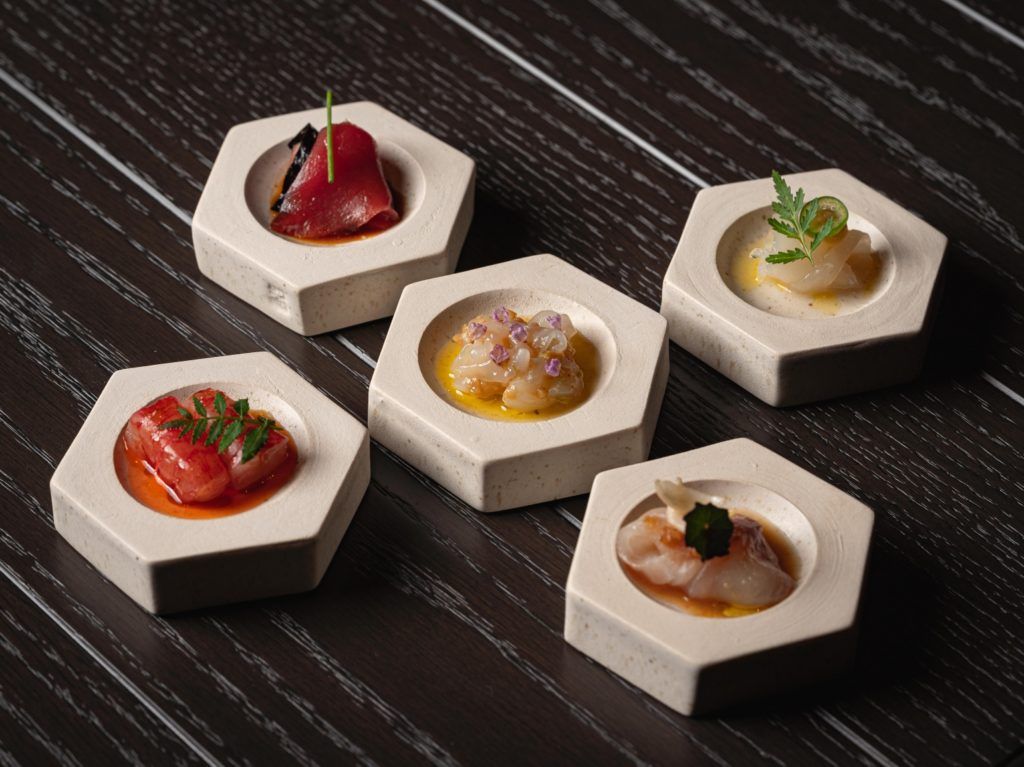 3. Do you consider yourself a good cook? What is your best dish?
The one I [haven't] made yet.
4. If you could only eat one thing for the rest of your life, what would it be?
Rice. I can go on an island with only rice and survive. I love it in all its forms.
5. What is your drink of choice?
Fernet branca with coke, very Argentinian. It reminds me of friendship, which is very important when I am so far from home.
6. What is the best meal you've ever eaten in Hong Kong?
Softbank private kitchen. Everything was very delicious and new to me — the snake soup was amazing.
7. What was your first job?
Helping my mother's friend at a vegetable market when I was 12 years old. Little did I know back then, that my mother would give the stall owner money to pay for my 'salary.' She wanted me to learn the virtues of earning my own money.
8. Who is your role model and why?
My grandmother, Lola. She taught me lessons about life — how never to give up and keep going because if you put your best in something, something good will happen in the end. My grandmother moved to Argentina during the war and it was very challenging. But she never looked back and just kept going. Later in life, her main goal was to make her family happy and that alone takes a lot of courage.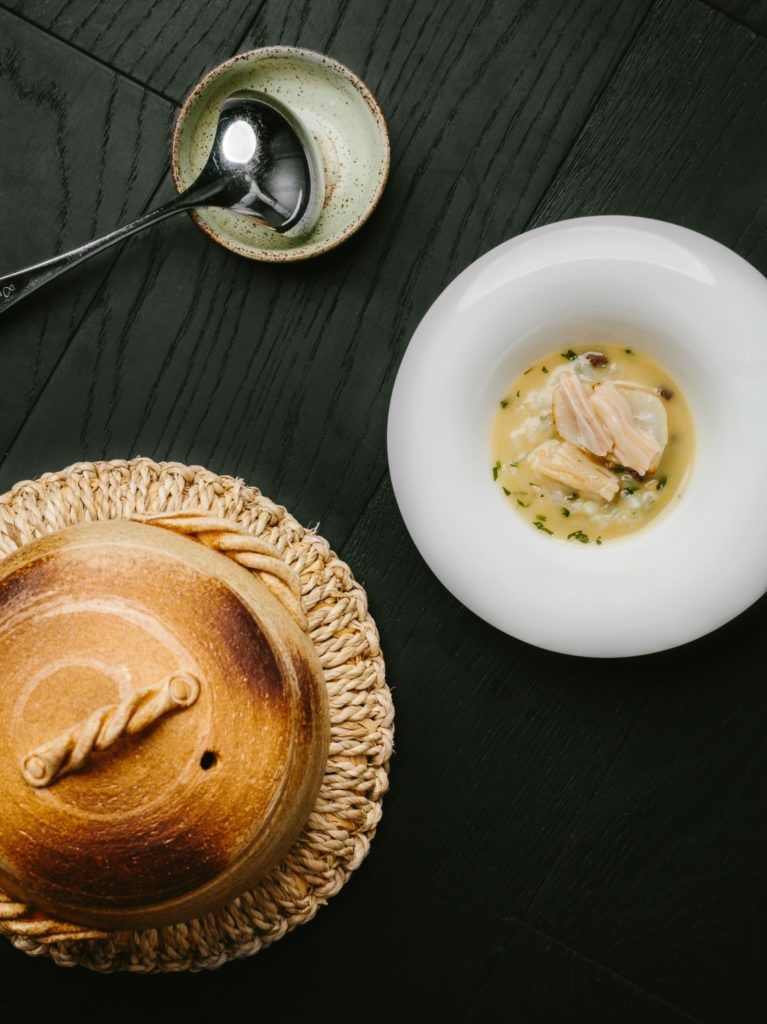 9. What's your favourite childhood memory?
Eating at my grandmother's house. She would make something different every day.
10. How many countries have you been to?
Many, maybe 35? I've been to almost every continent except for Oceania. [My top destination is] New Zealand. It's the same latitude as Argentina, home to great produce and amazing local food — or at least, what I imagine it to be.
11. If you could live anywhere else in the world, where would it be?
Probably Mexico. They have one of the most bountiful and historical cuisines that I would love to discover.
12. What is the last dream you remember waking up to?
A long time ago. I don't remember exactly what happened, it was probably something in the restaurant.
13. What is your biggest regret in life?
Being very far away and therefore not present for my mother's and grandmother's funerals.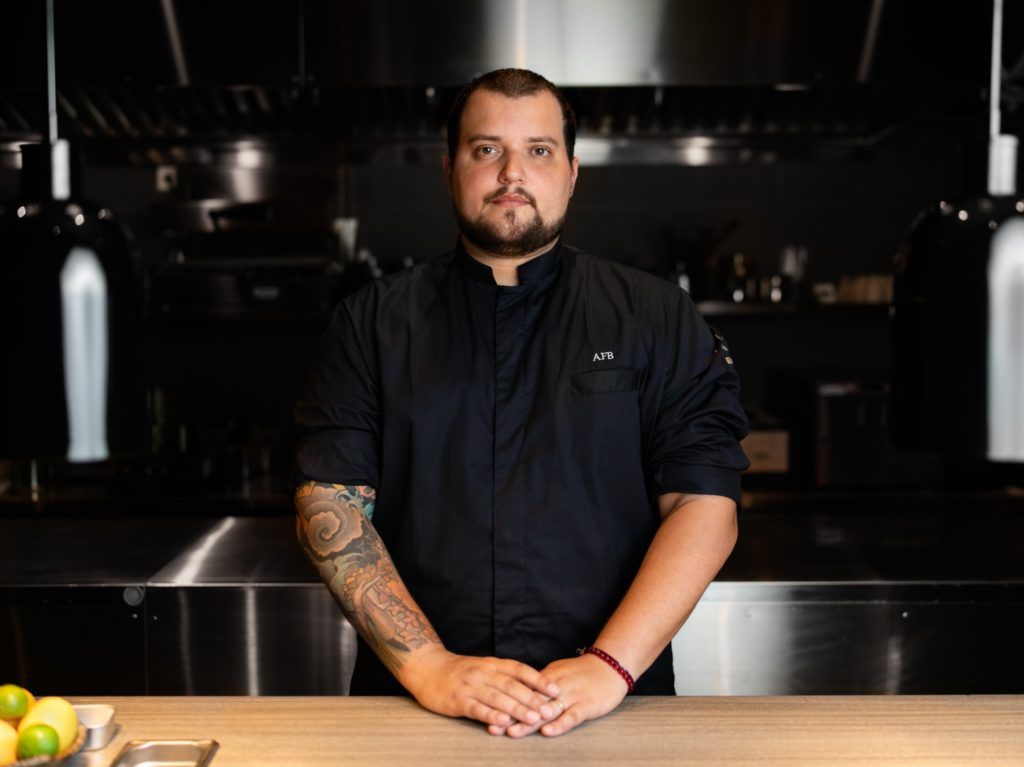 14. What is your favourite scent in the whole world?
Two things -– shallots being fried, and the fat in foie gras rendering on a hot pan.
15. What is one thing you've never revealed to your parents?
I used to nick the change when I ran grocery errands for them.
16. What is your greatest fear?
Bees.
17. What do you hate most about living in Hong Kong?
The rain in the autumn. It's very surprising, it can be sunny one moment and two minutes later, the sky would split open and you have intense storms, and of course, you will not have an umbrella with you.
18. How many pairs of shoes do you currently own? which do you wear the most often?
I have five that I [wear] for work. Shoes are super important for chefs, especially because you're on your feet all the time. And then a few to [wear] on Sundays on my day off.
19. Where do you go when you want to be alone?
I go to the field near my house in Happy Valley. It's an open area near the racecourse, I like to take walks around to clear my mind.
20. Which moment in your life would you most like to relive?
Eating at my grandmother's house when I was a child, every day was [exciting], all around good food.
21. If you could invite any five people in the world to your dream dinner party, who would they be?
My mother, my grandmother, Carlos Bilardo (football coach of Argentina national team who won the world championship in '86); Michael Jordan and Michael Schumacher.
22. Do you have any favourite tattoos or special birthmarks? What is it?
The massive tattoo on my arm. I love art in any form and I see tattoos as a form of art. I have koi fishes as part of the tattoo. According to a legend, there was a school of koi fish swimming against the current, they reached a waterfall at the bottom of the river. While some [of the] fish turned, many refused to give up and tried jumping from the river to the top of the mountain, which seemed like an impossible task. But after a hundred years of jumping, one koi finally reached the top of the waterfall, and in recognition of its perseverance, the gods turned the koi into a dragon. I think this story really captures my motto in life.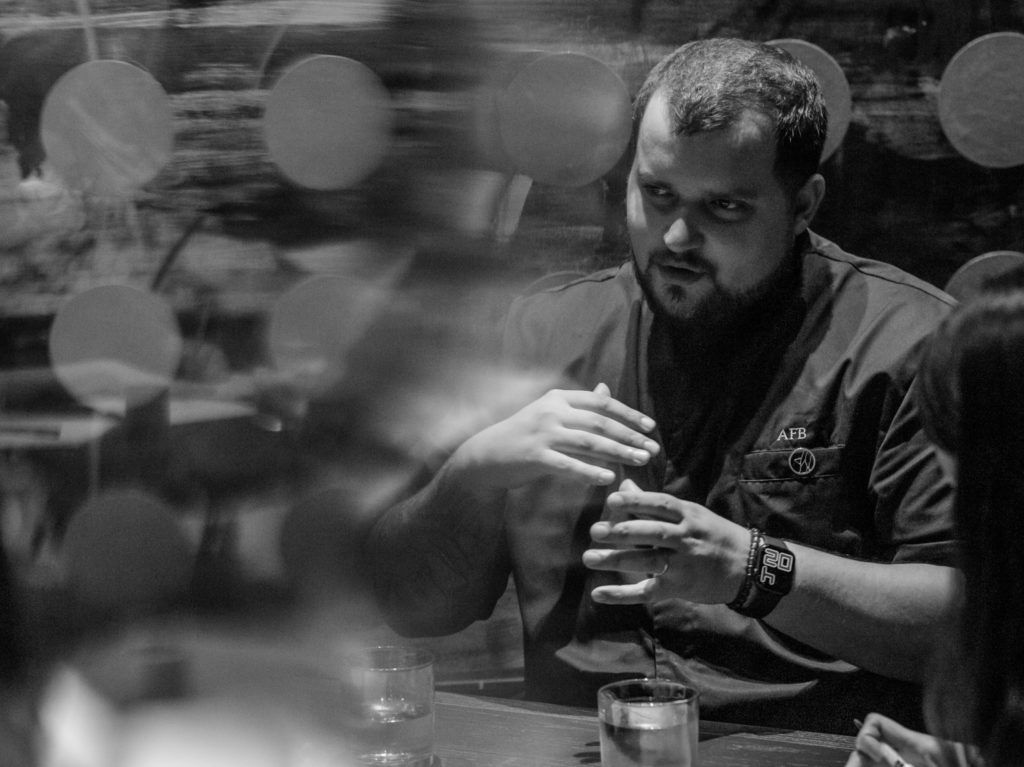 23. Have you ever experienced love at first sight? Tell us about it.
Yes, with my wife, we met in Tokyo through a friend. It was instant, not something I can really explain but when I saw her, I told myself "I want to marry this lady."
24. What is your typical Sunday like?
For me Sunday is for family. I will wake up very early to play with my son. We go to the park and play football in the morning, and then go home and prepare lunch together. In the afternoon, we'll watch a documentary about sea animals which my son likes very much. After that the whole family will walk around Wan Chai market as he loves to look at fishes and vegetables and then to Central, just to explore the city before returning home for dinner, cartoons and then sleep.
25. What is one movie everyone should see?
'El Secreto de Sus Ojos (The Secret in Their Eyes).' It's a very beautiful Argentinian film, one that teaches you many life lessons in just one movie.
26. What is your biggest guilty pleasure?
Food, I eat too much (chuckles).
27. What is your life motto?
"Doesn't matter how slow you go, as long as you don't stop."