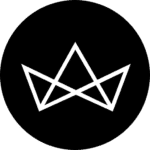 Australia's Orlando Marzo crowned world's best bartender, and other World Class Asian winners
Ten thousand contestants, five continents and six months — the road to being the world's best bartender is by no means an easy feat, but the honours of being the World Class Global Bartender of the Year 2018 was well earned by Australia's Orlando Marzo from Melbourne's acclaimed multi-disciplinary restaurant, Lûmé.
Held in Berlin, the four-day final was a battle of nerves for 56 of the best bartenders the globe had to offer, where the winner was decided over countless challenges and cocktails.
Since its establishment in 2009, the Diageo Reserve World Class has been a platform for thousands of aspiring bartenders to package their aptitude, experience, and inspiration in the form of cocktails. In Asia, several bartenders from notable bars and restaurants have risen to the challenge of becoming the next mixology sensation, infusing their creations with their country's unique flavours.
Here, we get to know the finalists on the Asian continent, and of course, the overall winner of the prestigious competition.
Jump To / Table of Contents