Best Sips is a look-back on the most incredible drinks — alcoholic or otherwise — we had in the past month. Those which renewed our love for established venues; caught our attention at a new opening; or freshly impressed upon us the creativity and skill of Hong Kong's talented bartenders and mixologists alike. From tipples at charming dive bars to award-winning apéritif at five-star establishments, these are the best drinks to try in Hong Kong; the drinks we'd recommend you make a special trip for.
Lubanzi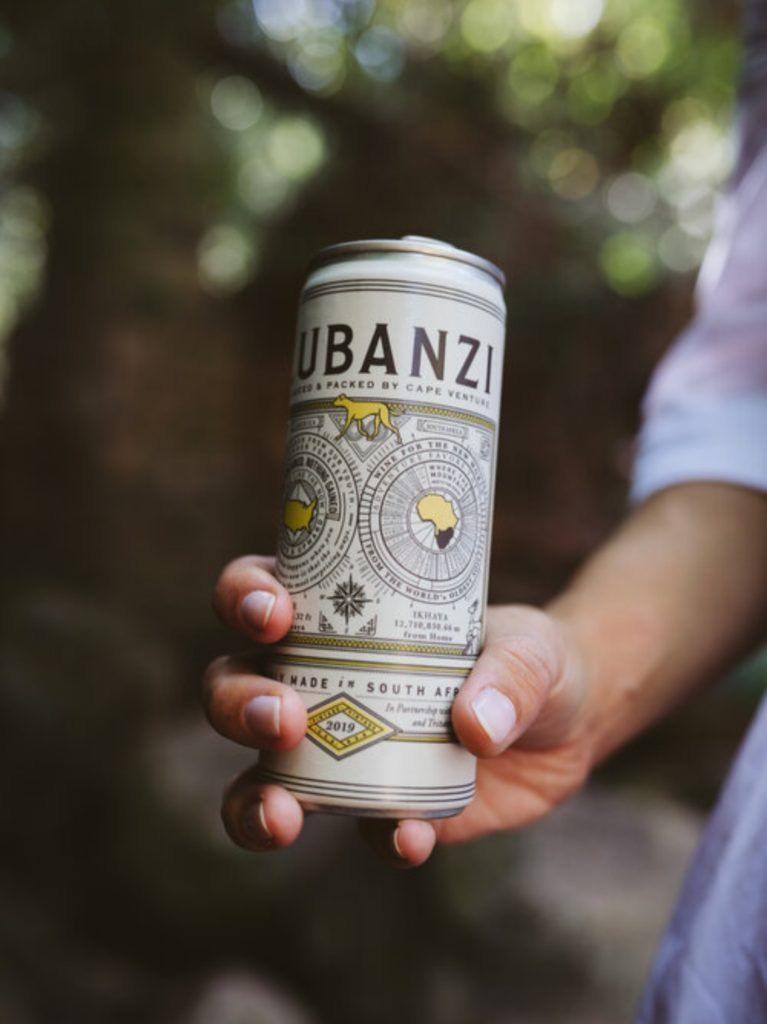 The drink: Lubanzi Chenin Blanc (HK$45)
I'm sure canned wine, to some, have the same appeal as bagged milk. A touch of intrigue meets a blanket of trepidation. As an unapologetic drinker of canned sodas for twenty-some years now, I'd call myself something of a canned-drink connoisseur. (Is there a word suffixed with -philia for this specific passion? Write me, please.) The 'click-and-fizz' of a pull-tab being unceremoniously tugged open lay claim to a whole host of feelings. Feeding my sugar high, primarily. The sonic harbinger for an utterly refreshing sip followed by a satisfying 'Ah!'.
Lubanzi's Chenin Blanc gratifies with this very mechanism; a canned format firmly saying 'No thanks' to the idea of wine that can only be enjoyed within scenarios and atmospheres that require a fiddly corkscrew. It's wine on adventure mode. It doesn't hurt, too, that the Chenin Blanc is a delicious blend of grapes handpicked from South Africa's Swartland harvests, with notes of lychee, green apple and apricot rounding out the palate.
Oenophiles of the traditional march, Lubanzi's Chenin Blanc comes in a corked glass bottle (HK$135), too.
Purchase Lubanzi's wine portfolio from Barlove's online catalogue here.
Artisan Lounge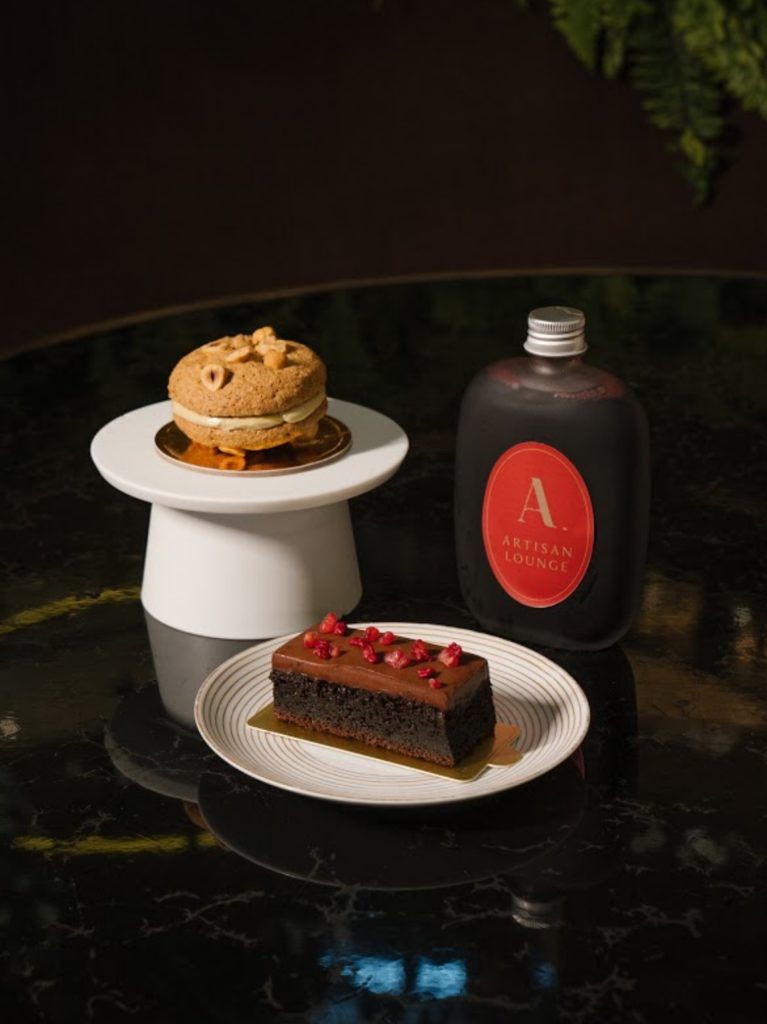 The drink: Fresh Blueberry Juice (HK$88)
I sampled this Fresh Blueberry Juice as a shot within the context of Artisan Lounge x Arbor's Nordic-Japanese Kahvi Break All-Day High Tea set; however, I knew upon first sip I'd be back for the full-sized take-away flask if I ever found myself parched and meandering through K11 MUSEA on a sun-drenched summer day. It's a little tart, just the right amount of sweet and coloured in that deliciously jewelled shade of dark aubergine that's almost reminiscent of homemade jams.
I reckon this will also work beautifully as a cordial, with a drizzled smidgen of simple syrup and fizzy water to top off a beautiful summer drink.
Artisan Lounge, 008 & 008A, G/F, K11 Musea, 18 Salisbury Road, Tsim Sha Tsui, Kowloon, Hong Kong, +852 2601 3428
Suívie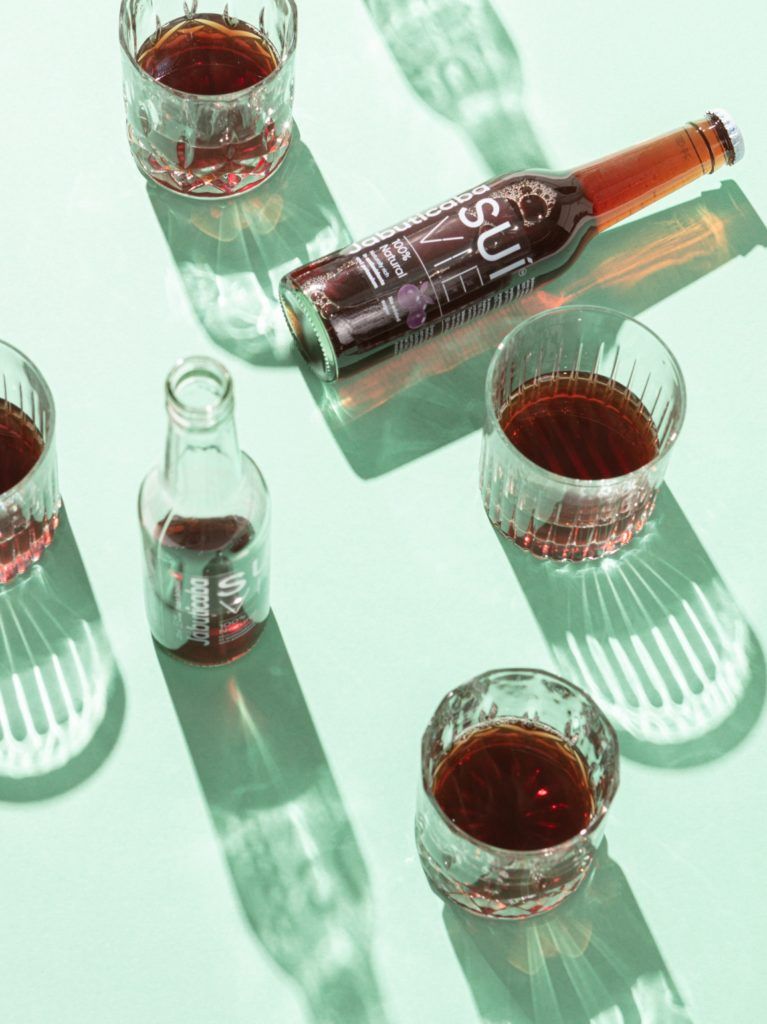 The drink: Jabuticaba
Here's a fruit you may not have tried before: The Jabuticaba berry, which bears resemblance to a slip-skin grape or blueberry — with its purple-to-the-point-of-black skin and white pulp — is native to South American countries like Brazil. Its short shelf-life makes it rather rare in countries outside of its cultivation realm, which makes Suívie's Jabuticaba such an exciting drink to debut in Hong Kong.
Suívie's Jabuticaba — made in the Swiss Alps and rendered from a short ingredient list of of Brazilian Jabuticaba berries, Swiss organic apples and ginger — tastes almost like a less flavour-forward suanmeitang (酸梅湯). A berry-tart drink that's quite mild on the palate, most likely attributed to its lack of added sugars, sweeteners, taste enhancers or preservatives. It's rife with health benefits, with vitamins C and E, antioxidant and potassium making for a truly guilt-free sip; something that can't be said for most fruit-adjacent beverages on the market.
I had mine on ice garnished with a thin slice of lime, but it would be as satisfying swigged straight from its glass bottle, too.
Purchase Suívie's Jabuticaba online from HKTV Mall here or at Citysuper. Various locations, including Citysuper ifc, Shop 1041-1049, 1/F, ifc Mall, 8 Finance Street, Central, Hong Kong, +852 2736 3866
Coffee Academics
The drink: Jawa (HK$58)
My morning coffee is somewhat of an obsession; forever loyal to an oat milk flat white, I decided to switch up my daily dose of caffeine and branch out to try one of Coffee Academics Signature Lattes. Made with Indonesian palm sugar and a hint of coconut and pandan, the Jawa made me feel like I was on holiday. Not overly sweet, this cuppa actually tasted like coffee (where many novelty brews don't) , the pandan was subtle and the coconut a welcome addition that rounds it all out. Admittedly, the Jawa won't replace my morning pick-me-up, but on weekends, I'm all for it. — Lexi Davey, Managing Editor
Coffee Academics, Yiu Wah Street Causeway Bay, Wan Chai Road, Johnston Road, Taikoo Park, Repulse Bay, K11 MUSEA
Salisterra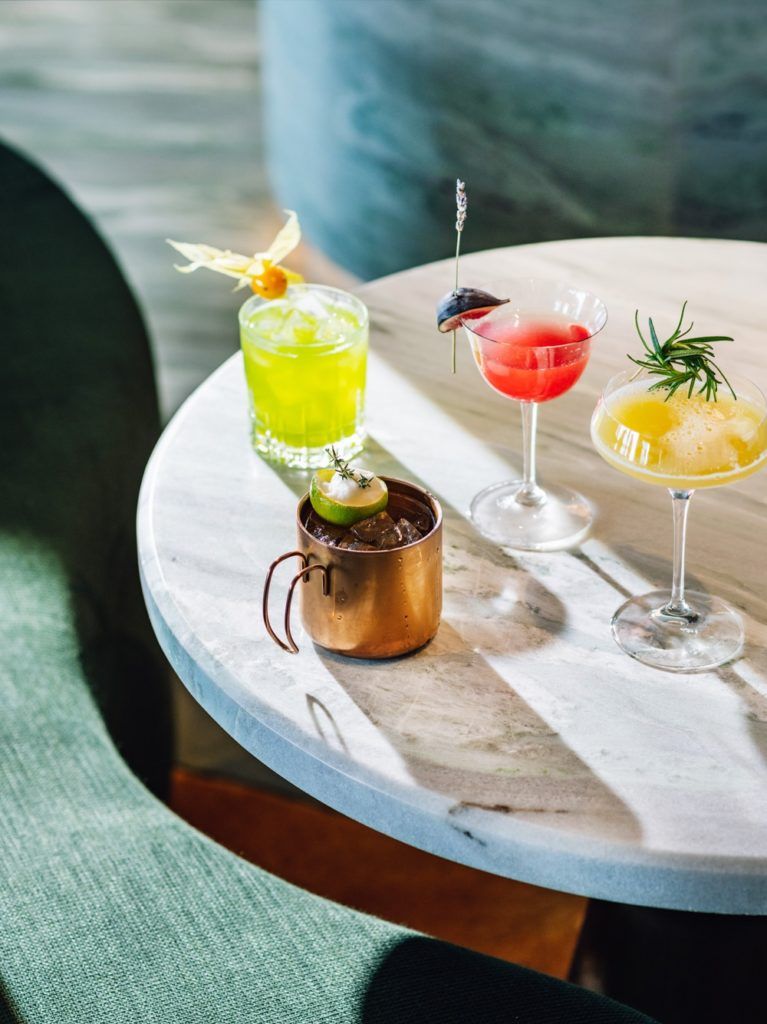 The drink: Ginge (HK$90)
How best to sum up Salisterra's Ginge? Delicious. And, Would Love More, Please. While oftentimes, the drink of choice while sky-high on the 47th floor of The Upper House is a boozy cocktail with a pretty garnish, one to match the stunning views, somedays, a sweet-and-simple fizzy beverage is all that you want. And when those days come round, the Ginge is your answer.
From the moment you spot the Ginge on the photogenic, sunset-gradient shaded menu at Salisterra (an artistic declaration of the restaurant's position as an all-day dining spot), familiar wafts of the fiery spice will tickle the tip of your nose. The can't-be-mistaken flavour of a chilled ginger beer in the summertime. An accurate assumption — there are no tricks with the Ginge, it is exactly as it promises: an uncomplicated ginger-flavoured drink. But one far better than the quotidian store-bought can. This new-and-improved edition is brightened up with a tropical dash of pineapple and lime. A fragrant sprinkle of cumin and thyme. It's both sweet and spicy in a single sip with a lovely, welcomed zing and tempered by the earthy aroma of the added spice. It's much like a taste of warm sunshine weather, or a glorious vacation beachside. A fitting accompaniment to the coastal, Mediterranean menu.
On days that do warrant a cheeky tipple, there is a wonderful catalogue of tasty cocktails at Salisterra. My recommendation for your next visit: Krou Krou, an interesting Sangria-like combination of red wine, pomegranate, orange and apple with tinges of blackberry liqueur and wild raspberry. — Lorria Sahmet, Style Editor
Salisterra, Level 49, The Upper House, Pacific Place, 88 Queensway, Admiralty, Hong Kong, +852 3968 1106