Inspired by "300 years of [Royal] Navy tradition", the latest concept from drinks veteran Gerry Olino (formerly of Foxglove and Dr. Fern's) will explore rum's credentials as a 'serious' spirit using an extensive collection of niche producers, 12 signature cocktails and innovative bar snacks.
It's been several months since Gerry Olino, one of the best-known barmen affiliated with Ming Fat House left the quirky F&B group — known, among other things, for its speakeasies in Central — to pursue another then-undisclosed venture. As of this weekend, we can now confirm what exact shape that project he's at the creative helm of will be taking.
In conjunction with Tiana Ludhani (a former marketing honcho from Epicurean Group), Olino will be leading the bar team at The Daily Tot later this July — a cocktail bar in the heart of Central, occupying a sprawling 1,300 sq.ft. space between Peel Street and Hollywood Road.
The project derives its name and concept from the historical 'rum ration': a British naval tradition that involved serving tots of rum to sailors at midday (and which was only abolished fairly recently in 1970). According to Olino, The Daily Tot is "destined to be a sanctuary for lovers of the finest selection of rums this side of Havana". "It is a tribute to our love of rum, cocktails and fine spirits," he says. "Drunk neat, we believe rum is a marvel and when used [properly] in mixed drinks, it can be magical."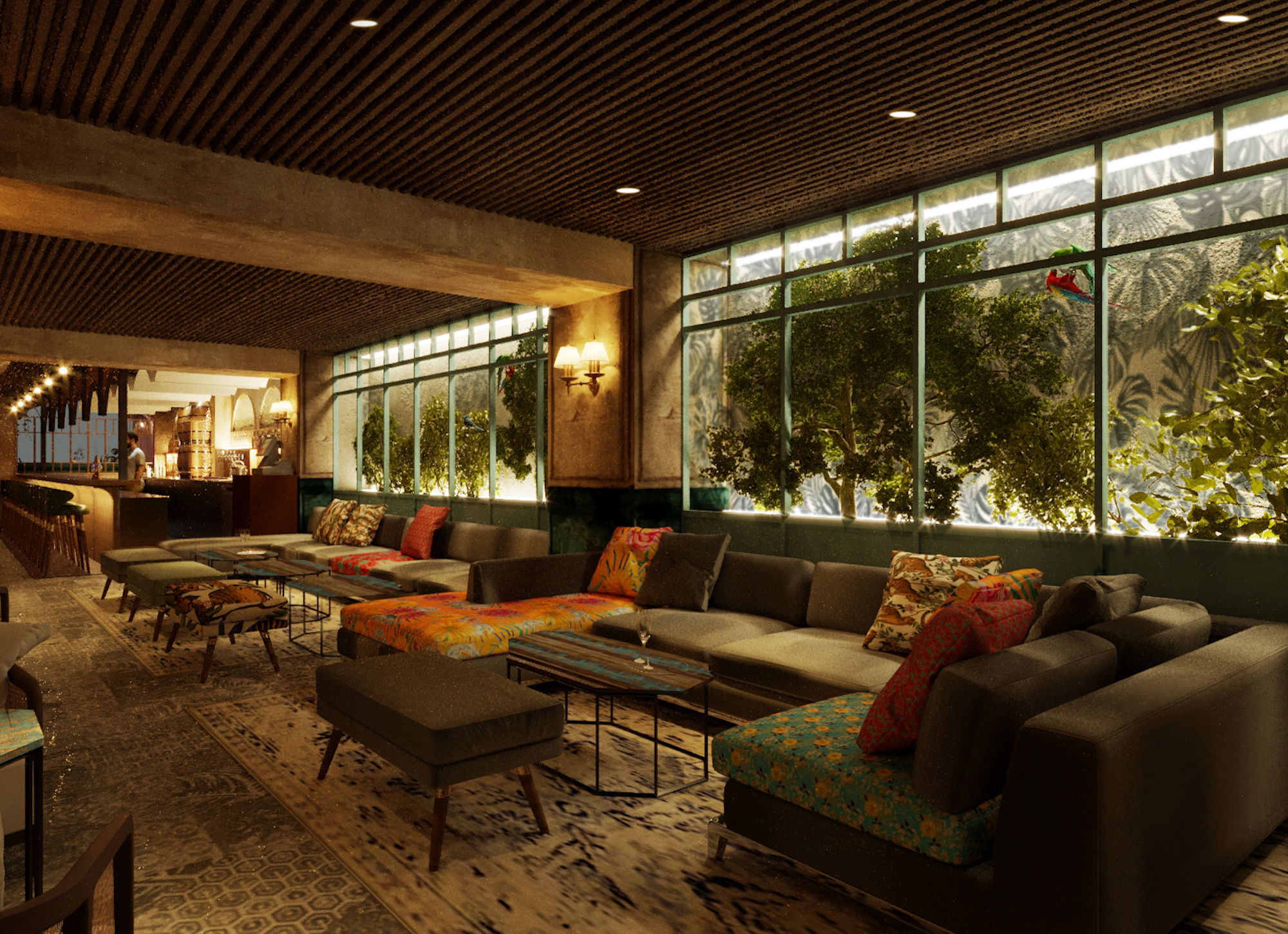 Olino was inspired to craft a beverage programme that captured the diverse, contentious, often misunderstood history of dark, sugarcane spirits; and while Hong Kong has more than enough tiki-inspired watering holes, the first preview images make it clear The Daily Tot is aiming for something that's a little bit more refined. The sprawling interior comes to drinkers via Louis Chon Studio: split into a terrace, outsized long bar and lounge seating that's decorated with a variety of Caribbean-inspired tilting, textiles and woodwork.
Initially, Olino and his team plan to offer 12 signature rum-based cocktails, in conjunction with an extensive selection of boutique rums (a good number of which will be sourced directly from distilleries). The idea is to "shed rum's image as a sugary spirit that you only find in Tiki bars," says Ludhani. "Our team will be highlighting rum as a serious contender, deserving of the same respect as the other spirits which we all admire."
The Daily Tot, Shop E, LG/F, Felicity Building, 58 Hollywood Road, Central, Hong Kong. To learn more, get in touch with info@thedailytot.com.
The Daily Tot
Address
Shop E, LG/F, Felicity Building, 58 Hollywood Road, Central, Hong Kong.