In celebration of the return of happy hours, here's a run-down of the best places in Hong Kong for an after-work drink. Or, just a drink in general. You — and three of your very best friends; sorry, four-per-table still applies — deserve it. Salute!
Club Rangoon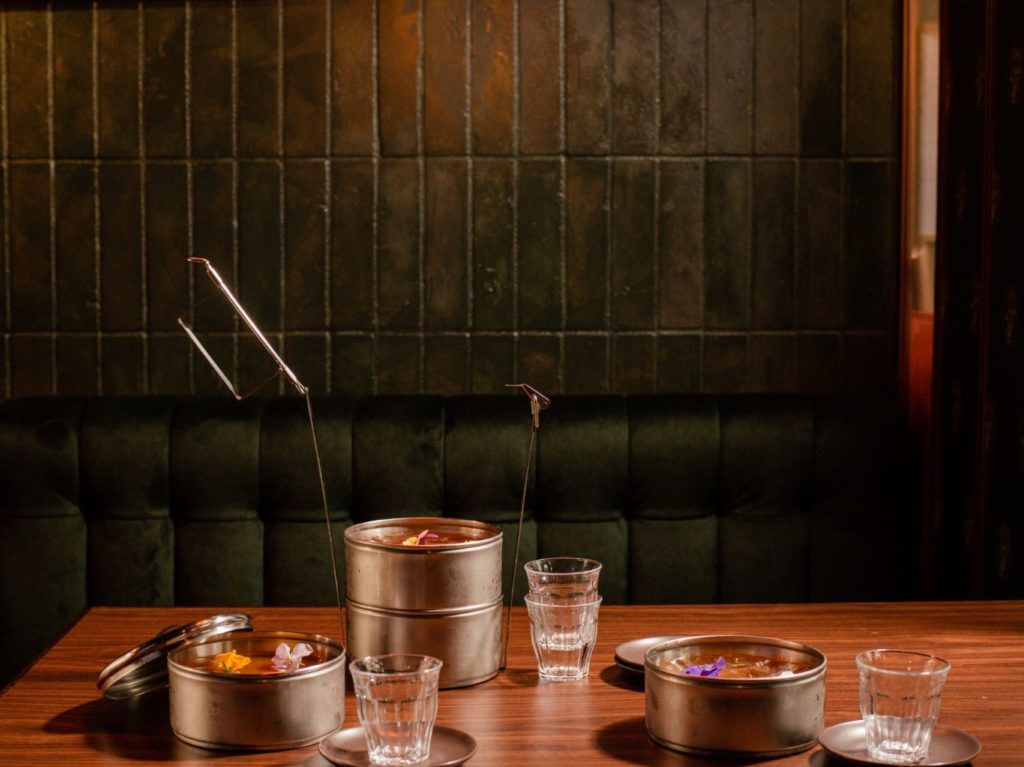 A sharp jab to the left; a lean, mean right hook to the face. It's fight club at Club Rangoon — but not that kind. Just released for March, Club Rangoon's new Lethwei Punch bowls are made to be shared: Nanat on Tap (HK$300; portioned for two) and the Lunchbox Punch (HK$600; portioned for four).
Fresh pineapple flavour headlines the spiced rum-led Nanat on Tap — served out of a hollowed-out pineapple — with Nusa Casa Spiced Rum, Bitter Truth Pimento Dram, Demerara Syrup and lime juice and a drizzle of 2 Towns Pineapple Cider. The Lunchbox Punch, served up with humour in a stack of silver tiffin boxes popular amongst school children and workers in Myanmar, is a gin-based affair, with Darjeeling tea, homemade rhubarb and hibiscus cordial, lavender syrup, citric acid and orange bitters rounding out the palate.
Beat someone to the Lethwei Punch on Tuesdays, with Nanat on Tap and the Lunchbox Punch priced down to $200 and $400 respectively.
Club Rangoon, 33 Aberdeen Street, Central, Hong Kong, +852 2503 3077
The Last Resort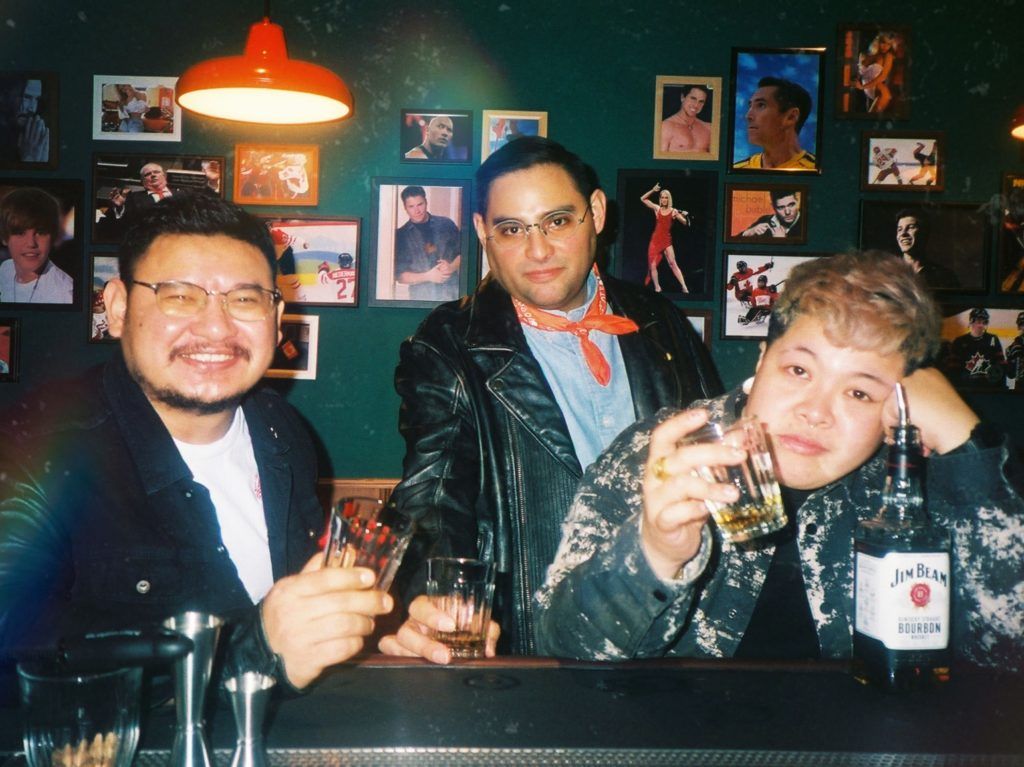 'The Last Resort' is something of a misnomer. Black Sheep Restaurants' latest in their portfolio of greats is our brand new first stop. A stay-all-night kind of watering hole, really.
Nestled in the thick of the action on Peel Street, The Last Resort is Soho's newest dive bar. No frills, no dress codes, no pretension; just friendly faces and an even friendlier drinks menu, ranging from HK$40 glasses of wine and beers-on-tap and HK$50 cocktails. Rather than lean into the whimsical or arcane or plain ol' incomprehensible, The Last Resort offers a best-hits list of drinks you already know and love — just tweaked a touch better. Fresh-pressed green apple juice upgrades the Whiskey Apple (HK$50); think tart, sweet-but-not-overtly-so notes. The Bourbon Coke (HK$50) hits like a spiked Dr. Pepper. And we've already waxed rhapsodic about the peanut butter-infused Rum Sour (HK$50).
Say hello to the framed picture of Justin Bieber for us.
The Last Resort, 52B Peel Street, Central, Hong Kong, +852 2442 2440
The Aubrey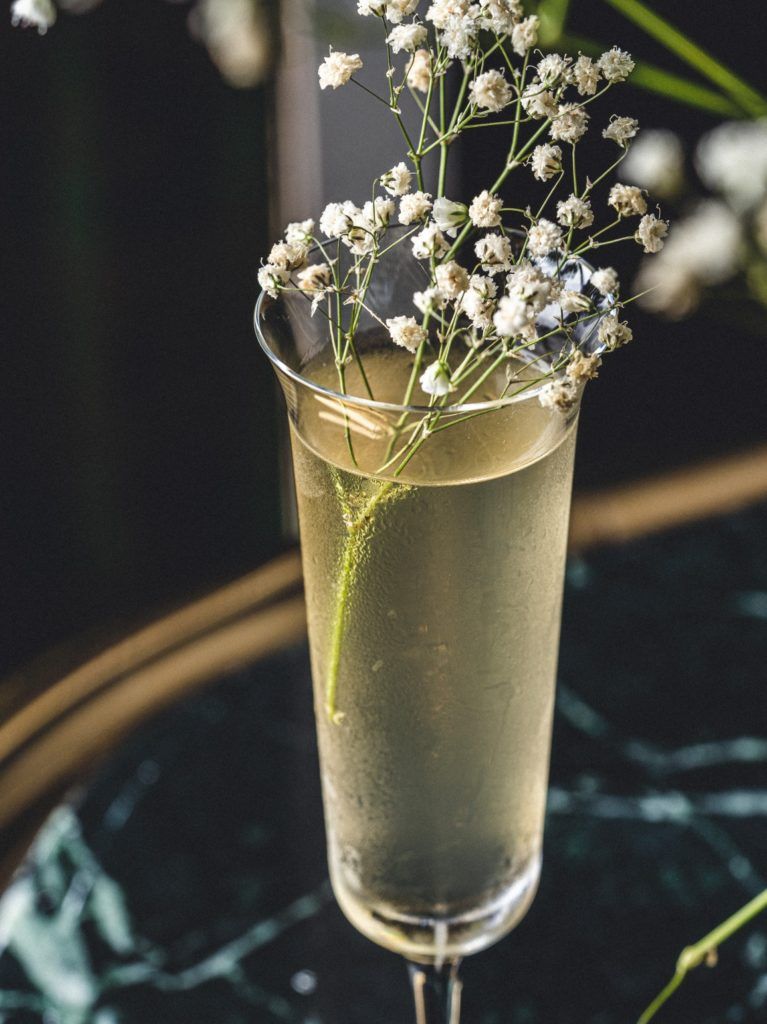 Turn the corner on the 25th floor of the Mandarin Oriental — through a dimly-lit hallway of antique-framed portraits — and meet The Aubrey. Now, this is something special.
Led by renowned mixologist Devender Sehgal (formerly of 8 1/2 Otto e Mezzo Bombana), The Aubrey's drinks experience is a three-part programme: starting first at the Main Bar with Highball and Chuhai cocktails; then, meandering to the four-person Omakase Cocktail Bar for a personalised drinks journey delving into Japanese spirits and flavours; and finally, for a celebratory finish, the Champagne and Sake Bar.
A timely tribute considering Anya Taylor-Joy's recent Golden Globes victory for her role in Netflix's 'The Queen's Gambit', The Aubrey's signature cocktail menu is inspired by — if you guessed it, then 'Checkmate' — the game of chess. On the flip-side, The Aubrey's seasonal cocktails — planned for six rotations annually — centres around one special ingredient; its current trio of seasonal cocktails spotlight on the Japanese strawberry.
The Aubrey, Mandarin Oriental, 25/F, 5 Connaught Road Central, Central, +852 2825 4001
BEDU's One Thousand and One Nights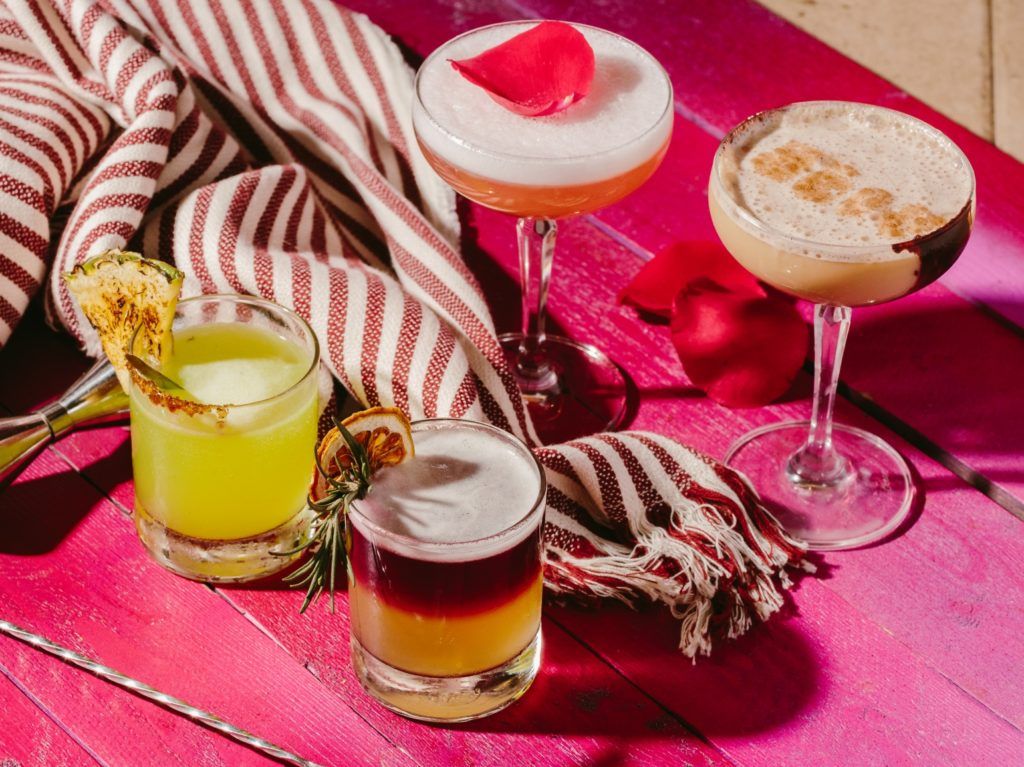 There's no magical carpet ride in sight, but it's a whole new world at BEDU with the launch seven new drinks on their 'One Thousand and One Nights' menu.
The butterfly blue pea tea base of Genie Spiritz (HK$105) pays homage to the cocktail's namesake in its most familiar get-up: A powdered-blue singing-and-dancing djinn. Genie wishes granted if your pick of poison is a Beefeater gin-based tipple — with a citrusy splash of yuzu. The Red Sea (HK$95) journeys with Sinbad the sailor and takes its namesake quite literally with a parting of red wine and rosemary syrup suspended mid-glass above a layer of Ballantine's Scotch and lemon juice. If a kick of caffeine is on the cards for the night, The Mellow King (HK$95) is a twist on the classic espresso martini — blended with vanilla infused Havana Rum, fresh cream, roasted marshmallow syrup, coffee and chocolate bitters.
Bedu, 40 Gough Street, Central, Hong Kong, +852 2320 4450
Chôm Chôm's Hanoi Happy Hour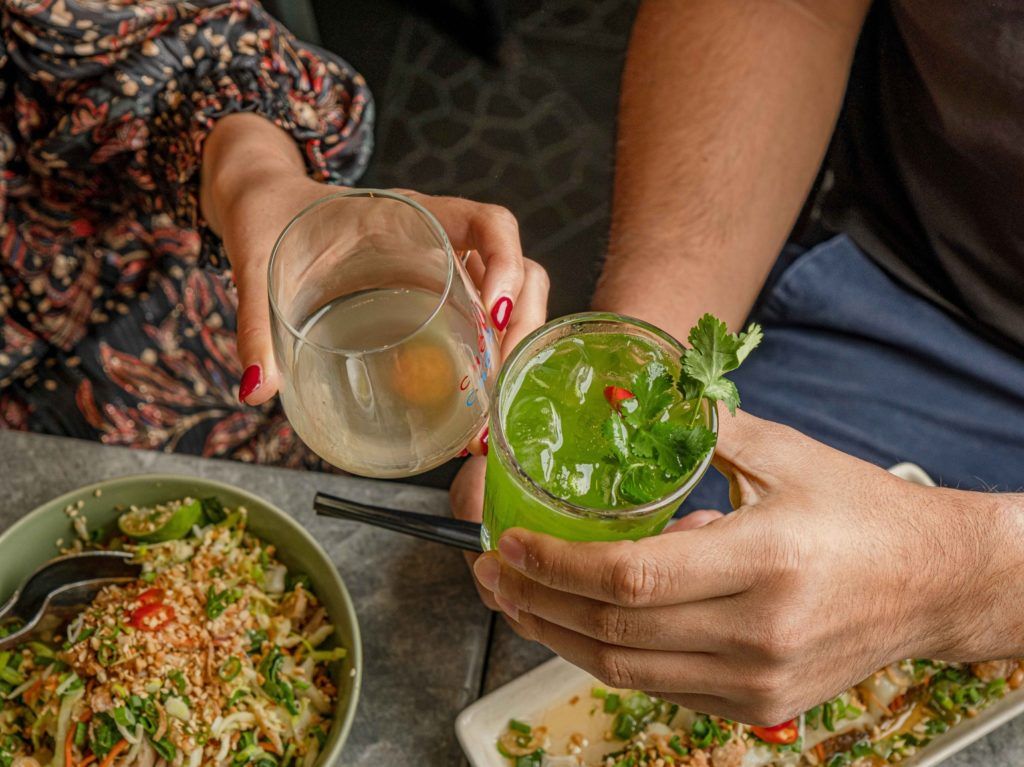 Another one of our favourite neighbourhood haunts on Peel Street, Chôm Chôm's Hanoi Happy Hour runs for two hours from 5-7pm daily. Chilled Vietnamese beers and glasses of house red and white wine are all priced at HK$38. Pull up a stool and go for second, third and fourth rounds — alongside a finger-licking-delicious bucket of Chôm Chôm's signature VFC Wings (HK$88) — with your very best friends. Yum.
Chôm Chôm, 58 Peel Street, Central, Hong Kong, +852 2810 0850
Tankyu Distillery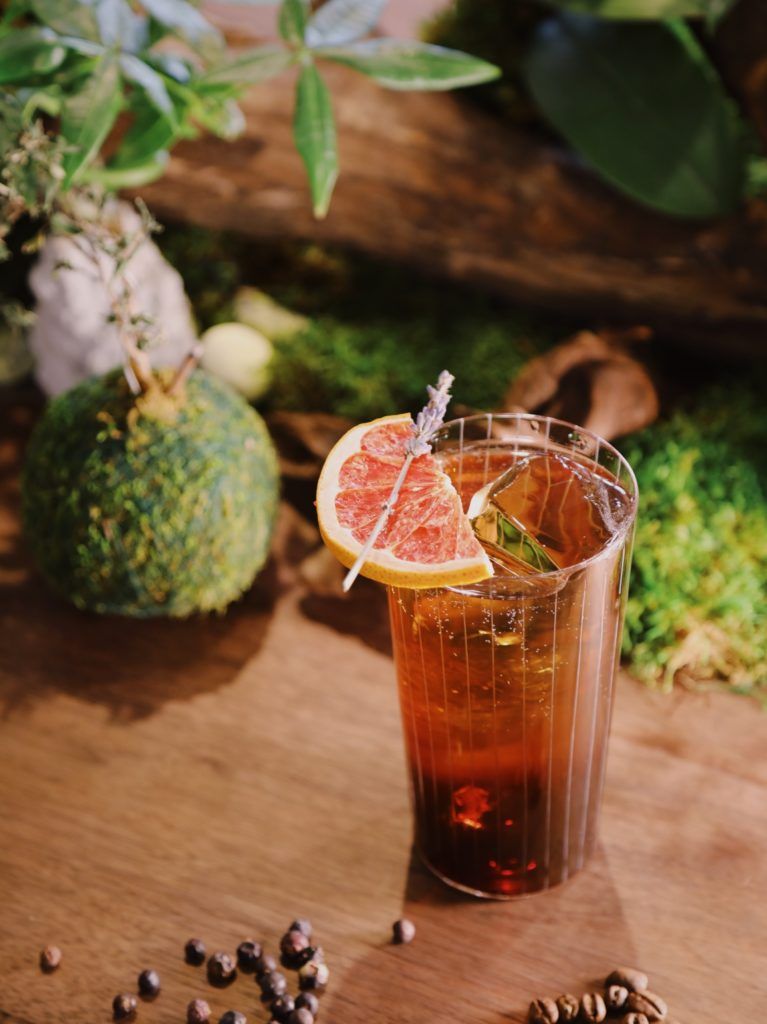 From Sundays to Wednesdays, Tankyu Distillery operates as a tasting room; a brightly-lit study on the appreciation of Perfume Trees Gin. From 5pm on Thursdays to Saturdays, however, this spot in The Mills lets loose a little, returning to a more traditional bar experience. The attention to detail from the rest of the week continues to be patently present, as Tankyu Distillery is not an order's-up establishment. Here, it gets a little personal. A little Omakase. We thoroughly enjoyed the Bitter Perfume — or, the Negroni Lite — but the world is your oyster at Tankyu Distillery. Substitutions and personalisations are not only recommended, but highly encouraged.
Tankyu Distillery, 4/F, The Mills, 45 Pak Tin Par Street, Tsuen Wan, Hong Kong, +852 3460 2339
Zuma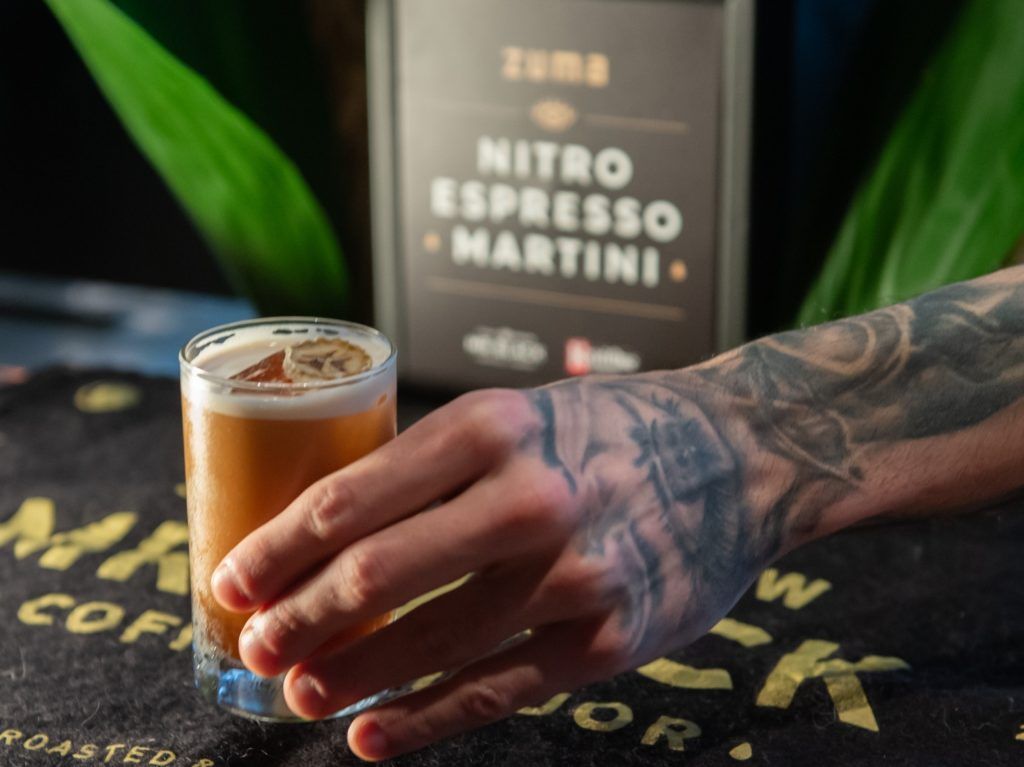 Excellent news for the coffee lovers in town: there's a brand-new espresso martini to sample at Zuma, courtesy of Bar Manager Lorenzo Coppola's Nitro Espresso Martini (HK$120). The star of the show here, other than the Mr Black cold-brew coffee liqueur roasted and distilled in Australia, is the nifty nitrogen infusion. It's not the taste on the palate that changes — that's all down to Coppola's recipe of highlights like banana and cocoa with the freshness of kaffir lime and ginseng — but the texture. The delivery is dense, silky and unlike any other humdrum espresso martini in town.
Zuma brunch, anyone?
Zuma Hong Kong, Level 5 & 6, Landmark Atrium, 15 Queen's Road Central, Central, Hong Kong, +852 3657 6388
Honi Honi Tiki Cocktail Lounge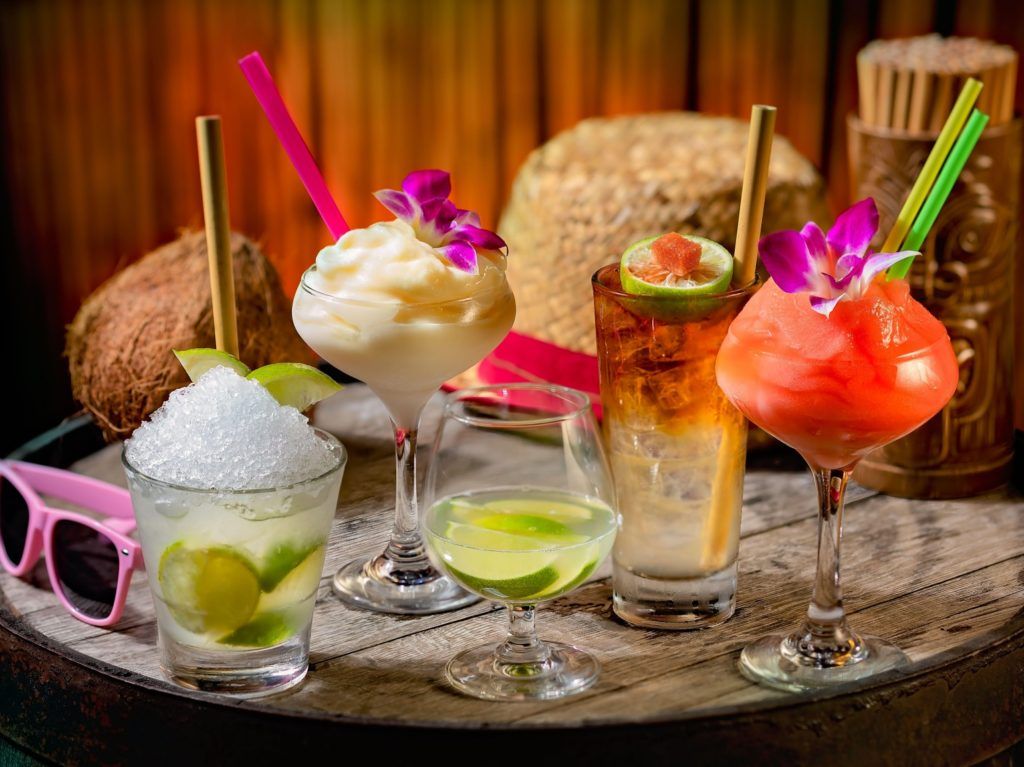 Unfortunately, whilst dining restrictions have lifted ever so slightly, travel restrictions have not. And does not appear to in the near future. Honi Honi's Happy Hour program — one of the longest in the city at 12-7pm; a full seven happy hours! — and Free Flow Saturdays — free-flow drinks for HK$250/2 hours or HK$300/3 hours from 7-10pm — are excellent stand-ins in lieu of a true tropical vacation. Sunnies on, Mojito in hand and imagine: white sands, salt-laced air and the sounds of rolling waves, crashing to shore. Vacation time.
Honi Honi Tiki Cocktail Lounge, 3/F, Somptueux Central, 52 Wellington St, Central, +852 2353 0885