With hideaway speakeasies nestled in Hong Kong's many nooks, crannies and alcoves, there are so many drinking spots to choose from should a torrential downpour suddenly emerge past grey, cloudy skies. Here's where to drink in Hong Kong this August.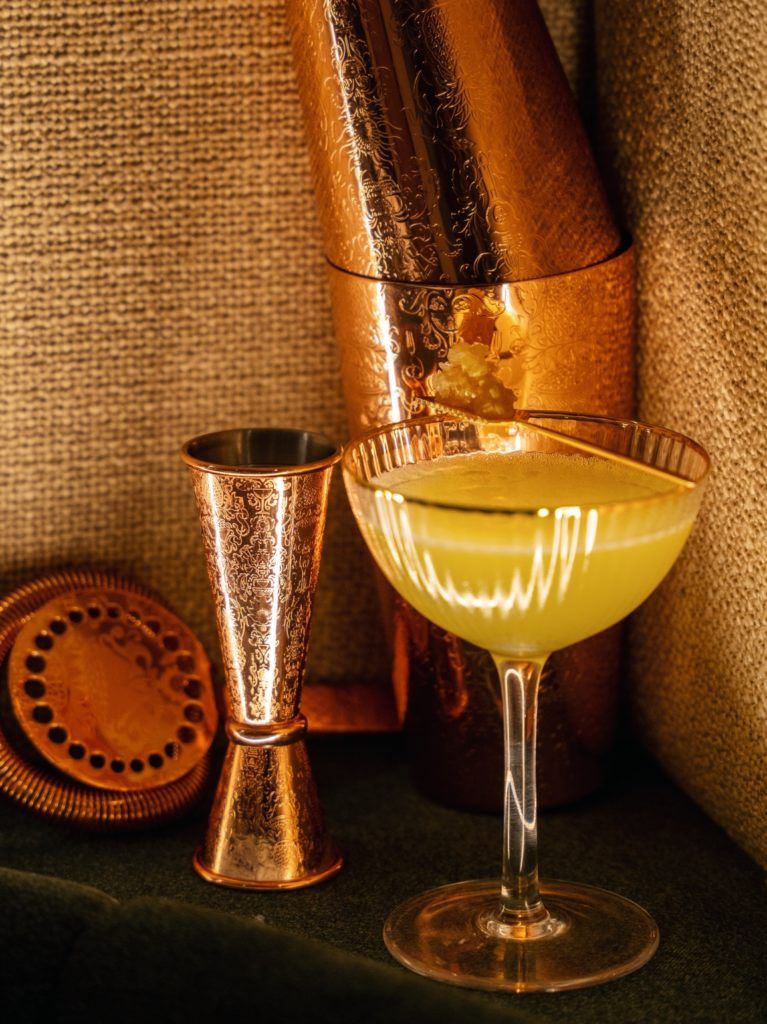 A brand-new Middle Eastern-inspired speakeasy concept nestled in the very heart of SoHo, ZZURA takes its name from Zerzura, a hidden oasis in the Sahara Desert. The nooks, crannies and hideaways in ZZURA are designed to evoke a sense of mystery; a vignette of a faraway, almost other-worldly locale brought to heel in Hong Kong. A special Bait-al-Sha'ar reception awaits at the entrance, and the bar's drinks menu is spice-forward, with flavours and ingredients like goat milk yoghurt, saffron and sumac making grand entrances.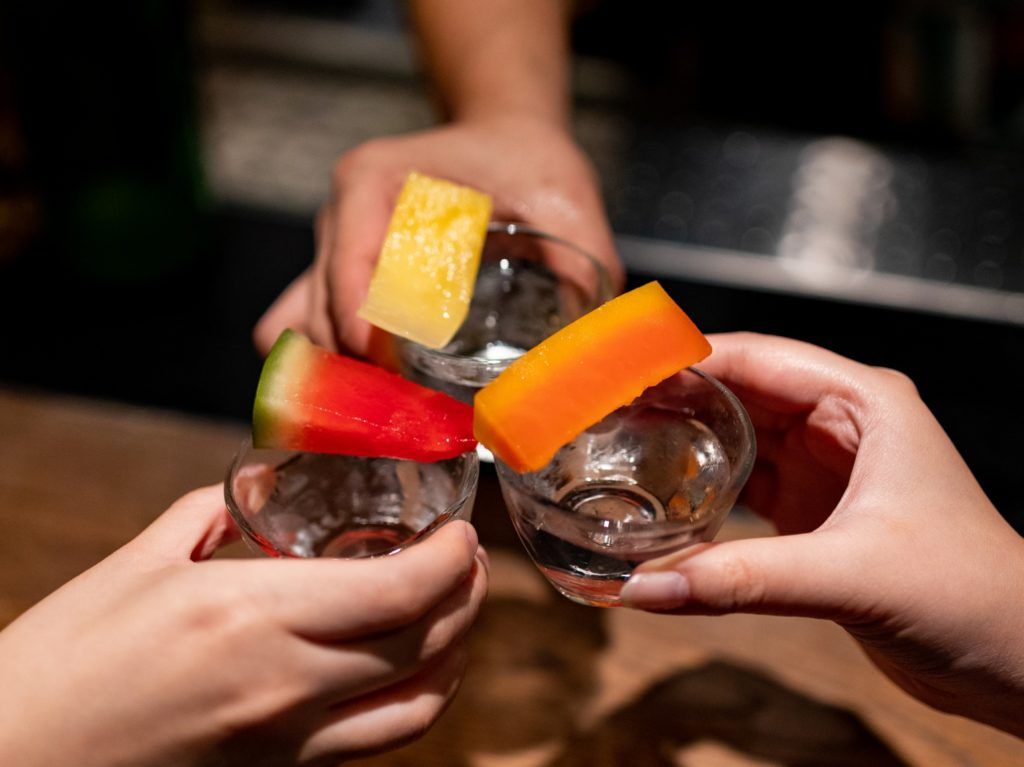 Roji launched new cocktails! New on the drinks menu is Pepper Miso (HK$120), which twists on a classic Margarita with red miso and, layered on top, a Japanese pepper for a tingly finish, and Yamanashi (HK$120), a red wine-based cocktail tempered with Japanese melon liqueur, sake, white cognac and a lightly-pickled cucumber garnish. If you're nippy for a snack, Roji's last food orders have now extended to 11:30pm.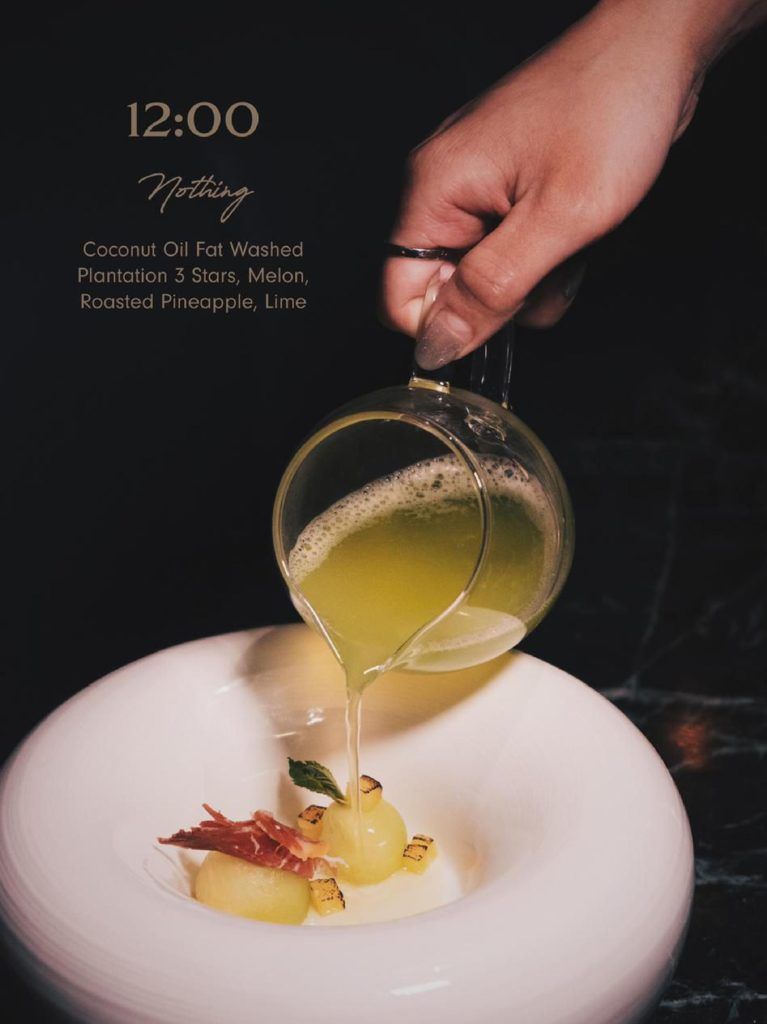 A riff off fine-dining tasting menus, Twenty Fifth Hour's 'The Journey to 25:00' follows a 6-cocktail itinerary in what is essentially a love letter to the long-running Luk Yu Tea House the speakeasy is perched atop of. Starting at 08:00 – Yum Cha and ending at 25:00, the cocktail bar's witching hour, the menu is a homage to classic Hong Kong flavours like Mango Pomelo Sago Pudding (yes, there's a cocktail ice-cream on the menu!) and a homemade soup with a shot of cognac to end the evening. 19:00 – Abalone is a particular highlight, rendered from homemade bourbon whiskey with a shot of plum wine made by Head Mixologist Kenzo Lee's mother.
Note: Reservations can only be made via WhatsApp at +852 5546 8540.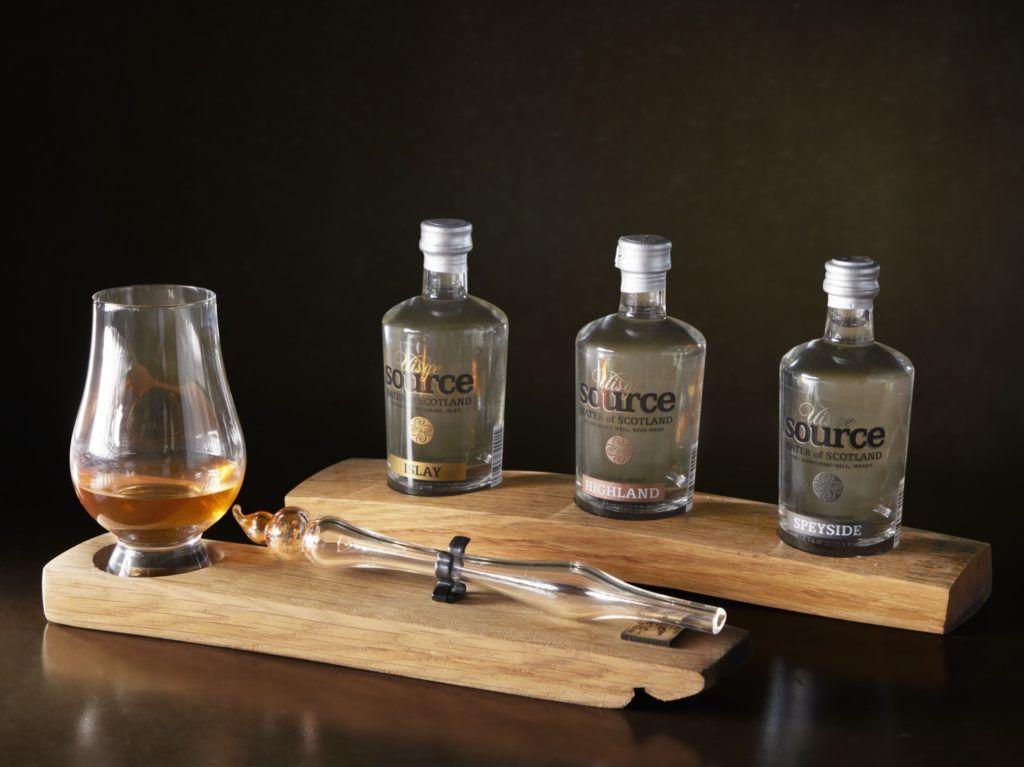 Housed in the same space as brand-new "Fine Bistronomic" concept Ami, Wood Ear complements the former's Parisian fare with a collectors' worthy line-up of the finest whiskies in the world, with over 400 rare casks and bottles sourced from private auctions and private collectors. Basking in a rich, warm amber glow from Yabu Pushelberg-designed interiors, Wood Ear promises to be a whiskey lover's paradise with a "Whisky Journey" tasting that takes patrons through an itinerary of rare single malts.
For those with a divergent palate, a range of whisky-based cocktails are also on the menu.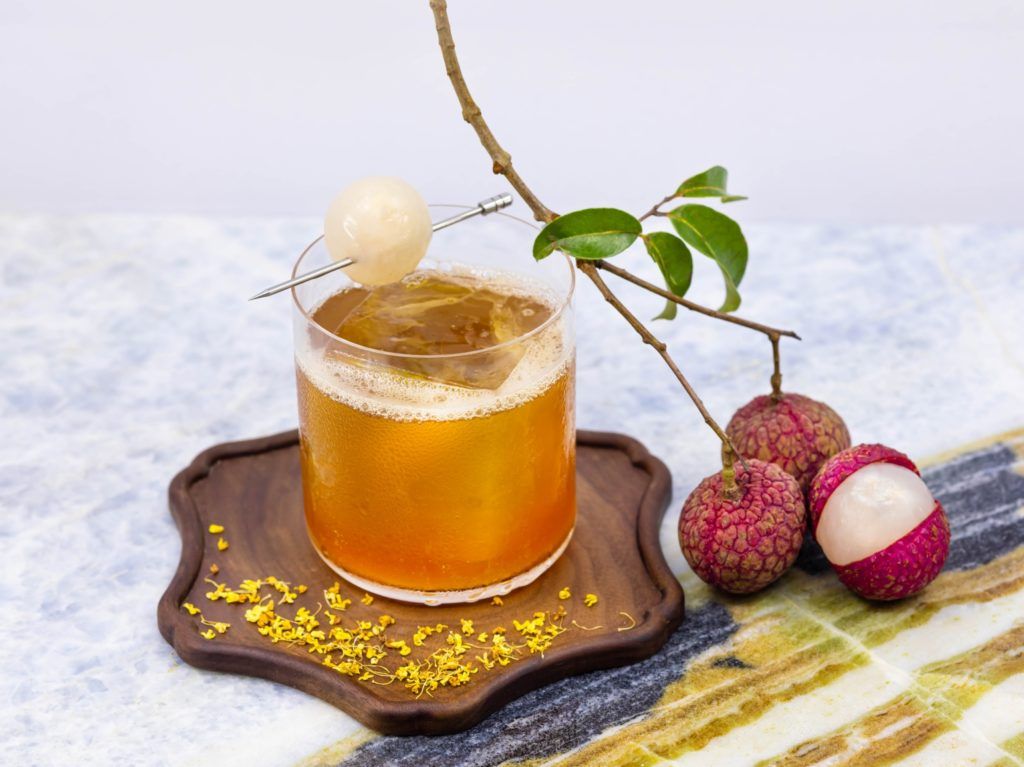 When: Through 31 August
Past a saturated blue wall and behind a gilded golden door on Staunton Street is THE POET, a hideaway speakeasy touted as Hong Kong's best hidden bar. Introducing yet another layer of complexity to the bar's drinks menu is an August-only collaboration with award-winning premium CBD brand OTO. Presenting: a 'CBD Mindful Menu' that tempers THE POET's signature flavours — see: longan, osmanthus, shochu and hawthorne — with OTO's first-of-a-kind CBD cocktail bitters, so you can sip, savour and luxuriate in the carefully curated sensorial experience.
CBD-infused mocktails are also on the menu for those who do not imbibe!