Best Bites is a roundup of the outstanding dishes we had within the last month: Those which renewed our love for established venues; caught our attention at a new opening; or freshly impressed upon us the creativity and skill of Hong Kong's talented chefs. From casual street snacks to meticulously prepared tasting menus, these are the best dishes to try in Hong Kong, and the plates we'd recommend you make a special trip for.
Artisan Lounge x Arbor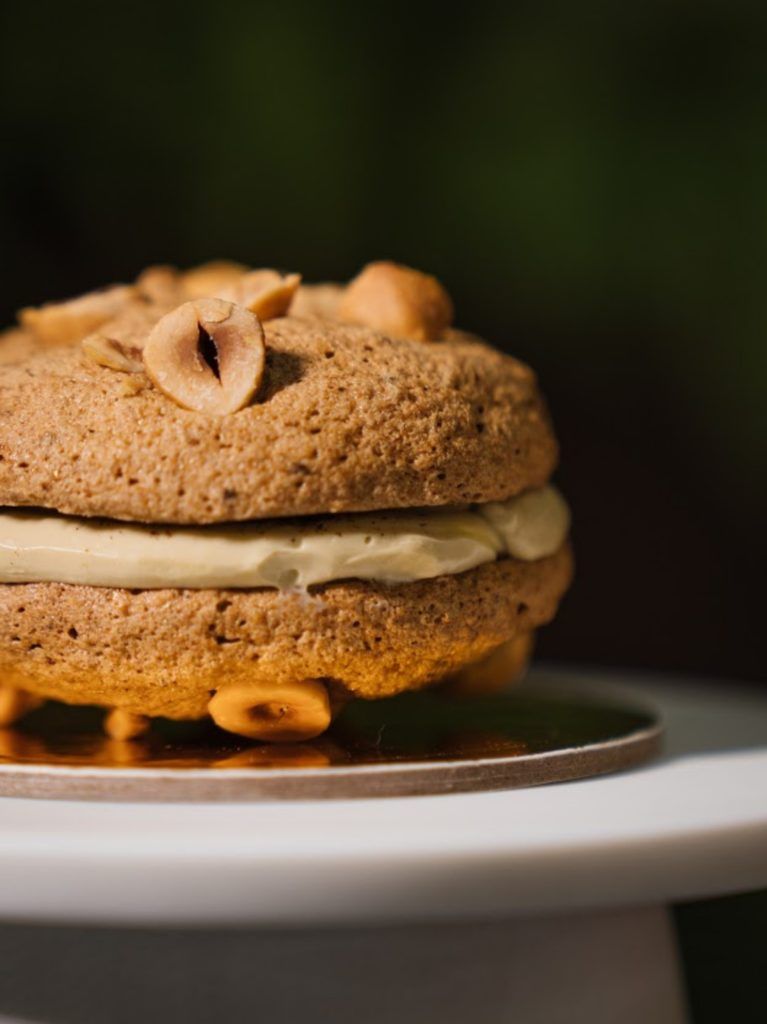 The dish: Coffee Hazelnut Sandwich (HK$78)
Honest: Every single sumptuous bite of the Artisan Lounge x Arbor high tea collaboration was a 'Best Bites' contender, which, from that assertion alone, is a hand-to-heart compliment to chef Eric Räty's flavour-checked creations from someone (me!) who generally gets a bit bored of the humdrum repetition of high-tea sets.
I'm still dreaming (salivating) about that Coffee Hazelnut Sandwich, though. It's crusted with halved hazelnuts, flavoured like cream-in coffee, schmeared with hazelnut meringue and coffee whipped cream, looks a lot like a just-baked macaron, but tastes more like the best cookie sandwich you've ever had the pleasure of meeting with your mouth. I've been told it's designed to complement an eyes-closed sip of coffee (more specifically, 'kahvi'), but I sampled it alongside of shot of Artisan Lounge's Fresh Blueberry Juice. It's so good.
P.S. For those just meandering through K11 MUSEA without meaning to stop for high tea, Artisan Gallery carries these little delectable one-biters on their own from Thursdays to Sundays. Afternoon treat, sorted. Get me one too, please. — Joey Wong, Editor
Artisan Lounge, Shop 008, K11 MUSEA, 18 Salisbury Road, Tsim Sha Tsui, Kowloon, Hong Kong, +852 2601 3428
Salisterra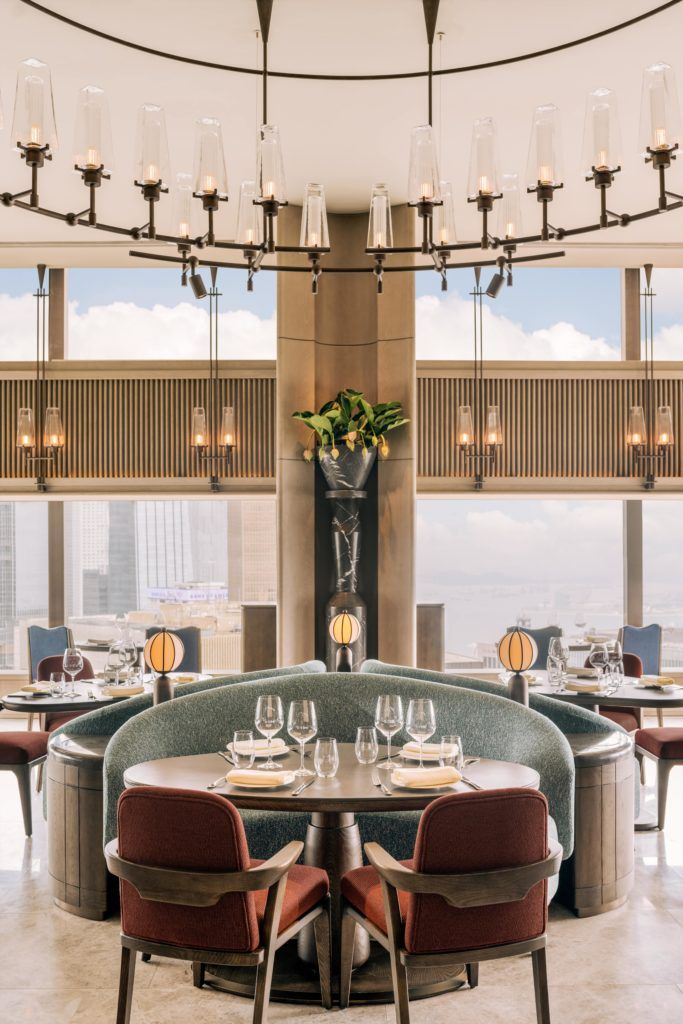 The dish: Salt Crusted Patagonian Toothfish (HK$380)
This dish is proof that not all fish are equal, and not all fish come encased in salt, either. Juicy and bursting with flavour, the Salt Crusted Patagonian Toothfish is not to be missed off the menu when trying to decide what to order at The Upper House's newly opened Mediterranean marvel, Salisterra. Accompanied by Tokyo turnip and biter lead salad, the fish has been cooked in a salt casing (PSA: don't eat this) that holds in all the moisture, making for flaky, delicious white meat that melts in the mouth. Order this with a side of Pan Friend Herb Gnocchi and you'll be heading home very, very happy indeed. — Lexi Davey, Managing Editor
Salisterra, Level 49, The Upper House, Pacific Place, 88 Queensway, Admiralty, Hong Kong, +852 3968 1106
Uma Nota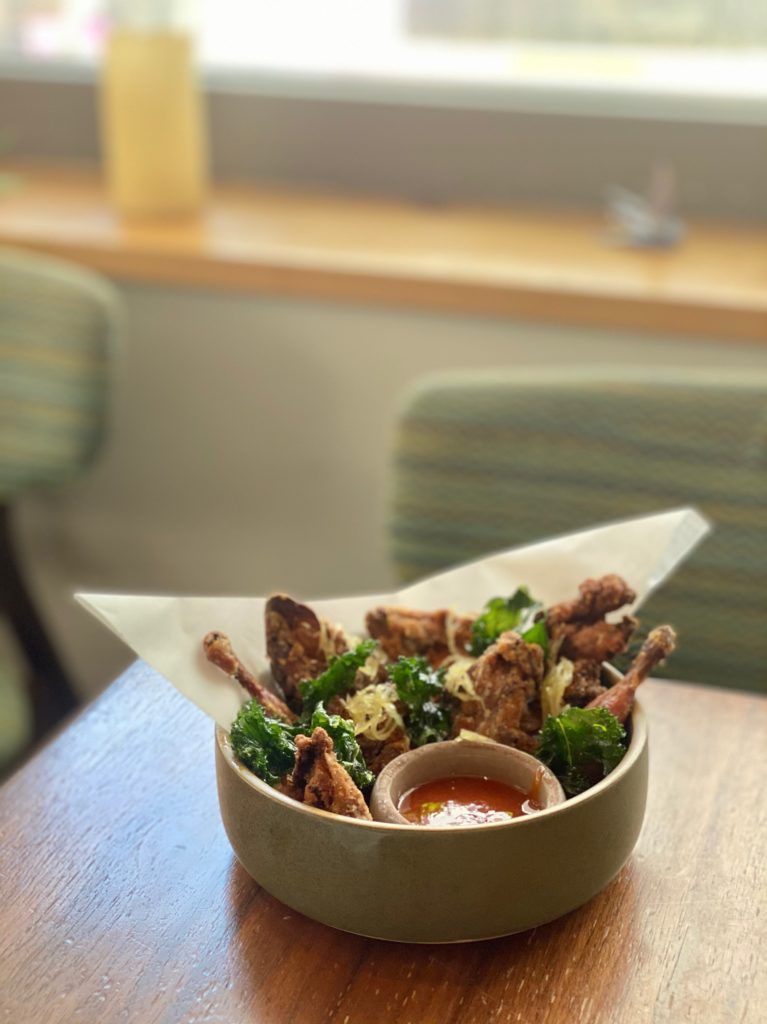 The dish: Quail Tatsuta-age
There's something so satisfying about savouring a deep-fried something on a hot summer's day. Paired with a chilled can of beer or a sip of an ice-cold punch and you're on your way to a wonderful time. Enter Uma Nota's Quail Tatsuta-age, a dish so perfectly poised for long summer afternoons.
Find it on the seasonal Sakura Brunch (HK$350), created in collaboration with Okra's chef Max Levy for the month of May. A slightly left-of-field take on the traditional Japanese chicken karaage, this remastered edition replaces juicy chicken thigh with gamey quail — a Brazilian delicacy. A impressive dedication to the best of both cuisines. Marinated in soy-sauce, shio koji, lime juice and soy sauce, the bird is then deep-fried to a perfect golden-brown crunch. A squeeze of lime followed by a dip of the fiery guava sauce; it's a light and delicious one-bite wonder of salt, sweet and spice. The best kind of appetite opener. It's served with sprinkling of crispy kale and threads of candied ginger for a palate cleanser in between bites but I'd suggest wrapping it all together for a decadent bite. That's how I enjoyed it. — Lorria Sahmet, Style Editor
Uma Nota, 38 Peel Street, Central, Hong Kong, +852 2889 7576
Ying Jee Club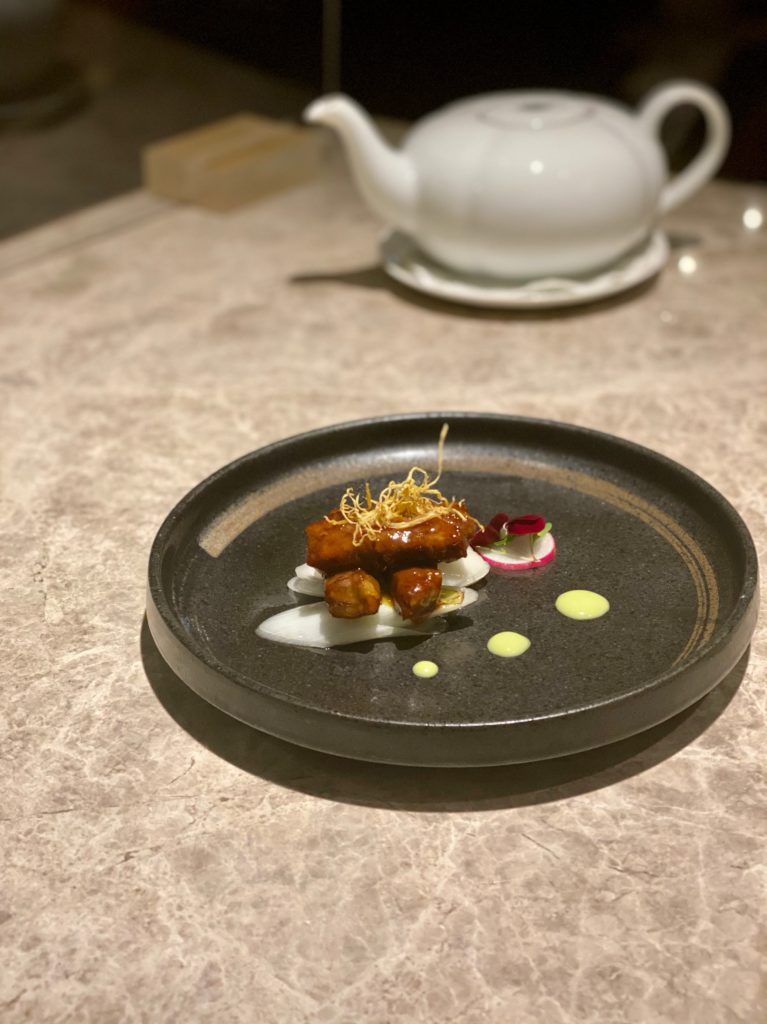 The dish: Wok-fried Kagoshima A4 wagyu beef with leek and wasabi
Familial dinners at established Chinese eateries can almost be comparable to well-practiced rituals: the steadfast return to the one destination that por por prefers whether it be casual yum chas on Sunday or formal holidays gatherings, the favouring of specific tea blends and the same repeated list of must-order dishes ( Por por's rule: one fish, one meat and one veggie). But at any point in these routine meals, wok-fried beef is probably something that has graced the dinner table; at restaurants and even at home.
Two-Michelin starred Ying Jee Club's take on this classic is, as you may guess, is a luxurious one, sure, but different too — in a very good, very tasty way. Grandma will certainly approve. Mundane store-bought beef slices are replaced with decadent Kagoshima A4 wagyu in uniform strips, glazed and glistening in the smoky wok-finished sauce and neatly stacked atop a bed of two giant leek slices. Buttery soft, umami-rich bites, the flavour-forward dish is ingeniously paired with dollops of wasabi for a faint — and interestingly welcomed — heat in between mouthfuls of the saucy morsel. Suffice to say, it disappeared of my plate almost instantly.
This version is part of Ying Jee Club's Micheline Degustation Menu, available in either 6-courses (HK$1,380) and 8-courses (HK$1,780). A wok-fried Australian M9 wagyu beef with leek and black pepper (HK$500) is available for à la carte. — LS
Ying Jee Club, Shop G05, 107-108, Nexxus Building, 41 Connaught Road Central, Central, +852 2801 6882
Holt's Café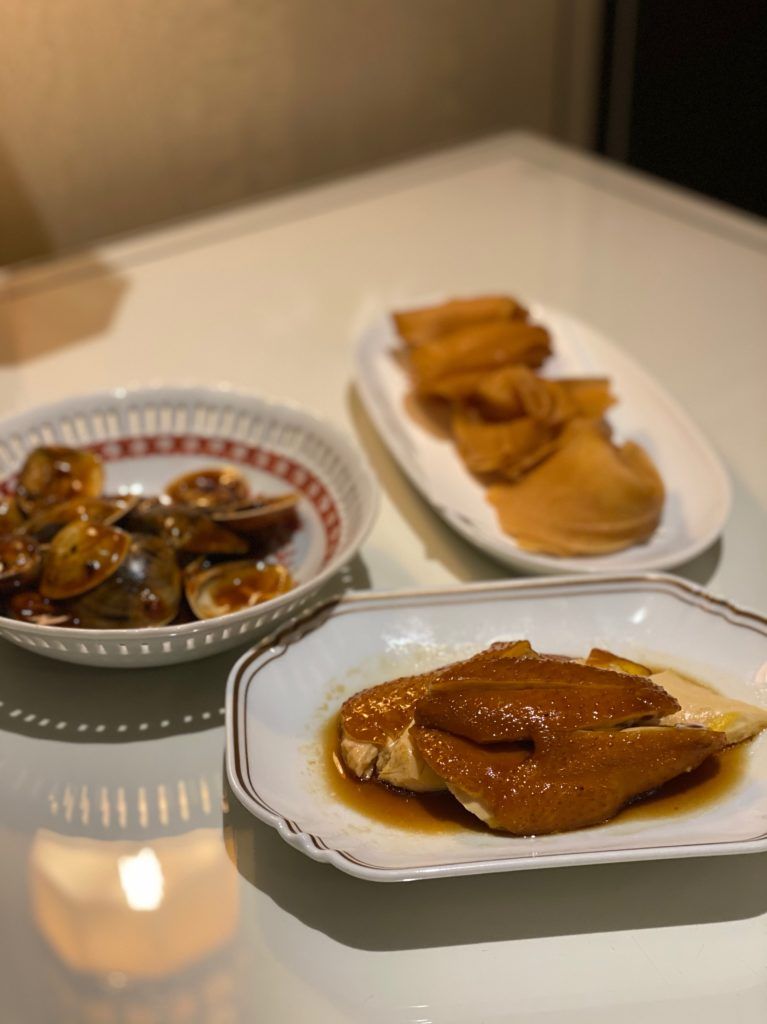 The dish: Soy Sauce Chicken (HK$160)
In this city, soy sauce chicken is heralded as an enduring classic. Every Cantonese chef — and culinary wonder mums and grandmothers — will have a version true to their own. Recipes passed down generations, tips, tricks and secrets shared and improved. At Holt's Café, I'm happy to report that the soy sauce chicken stray true to its roots, even if the Rosewood resident eatery brands itself as a contemporary edition of local cha chaan tengs.
A soft and succulent bite, with the slick and shiny, beautiful marinated coat picking up every single droplet of the signature salty soy sauce that verges with a little sweetness, brought forward by the aromatic waft of rose wine. Even better news: The dish is part of Holt's Cafe Sunday Brunch's (HK$488) small plates, meaning endless refills of the heavenly soy sauce chicken. Sunday mornings, a fitting time for some soulful comforts; enjoy with a warm bowl of steamed jasmine rice. — LS
Holt's Café, Rosewood Hong Kong, Victoria Dockside, 18 Salisbury Road, Tsim Sha Tsui, Hong Kong, +852 3891 8732