Hongkongers are cafe people. We're constantly looking out for the best cafes in town. We love catching up with mates on a weekend morning over eggs, cakes and crusty artisanal sourdough. But cafés aren't just for weekends. Hong Kong is powered by caffeine, and many depend on a reliable go-to barista for a double shot.
However, knowing which is worth your time in a sea of new openings can take a lot of work. So, we've done the ground research and found the best cafes to check out every month if you're jonesing for a fun new vibe. So, whether it's a quick caffeinated catch-up, an indulgent hangover fix, or a workday coffee stop, these are the best new cafes in Hong Kong worth trying.
Best new cafes to try in Hong Kong – March
Root Cafe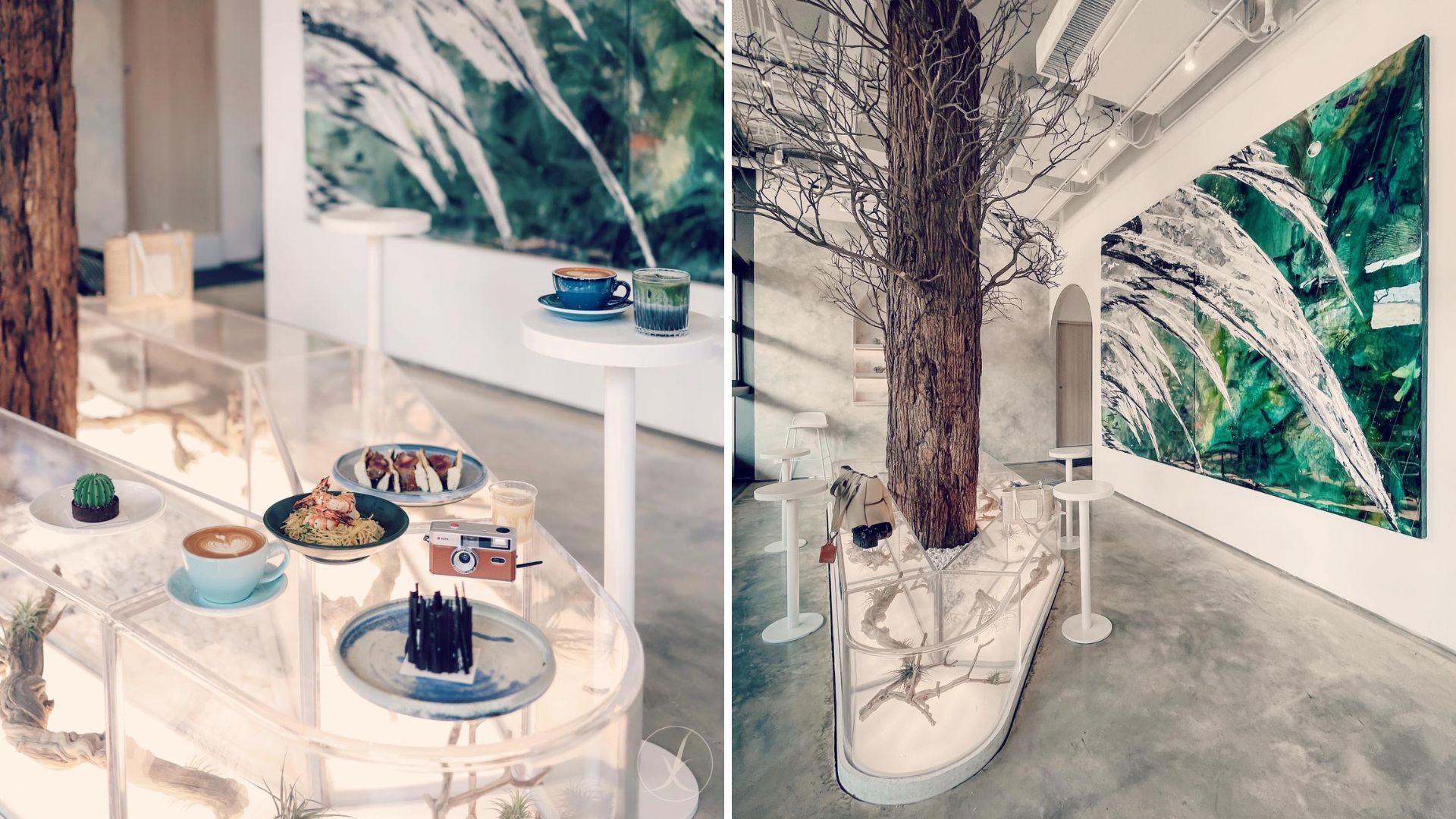 This artistic new cafe from Mirror member Jer, draws inspiration from the environment, specifically from wood. In the middle is a five-and-a-half-metre-tall local eucalyptus tree bench, where you can have your daily cuppa. Elsewhere, you'll spot many other wooden decorations, one of which is made from 800 pieces of bark, nailed by hand.
Address: Shop 4, G/F, Block 1, Parkside at the Henley, 7 Muk Tai Street, Kowloon City, Hong Kong
Phone: +852 6255 3428
Triangle Coffee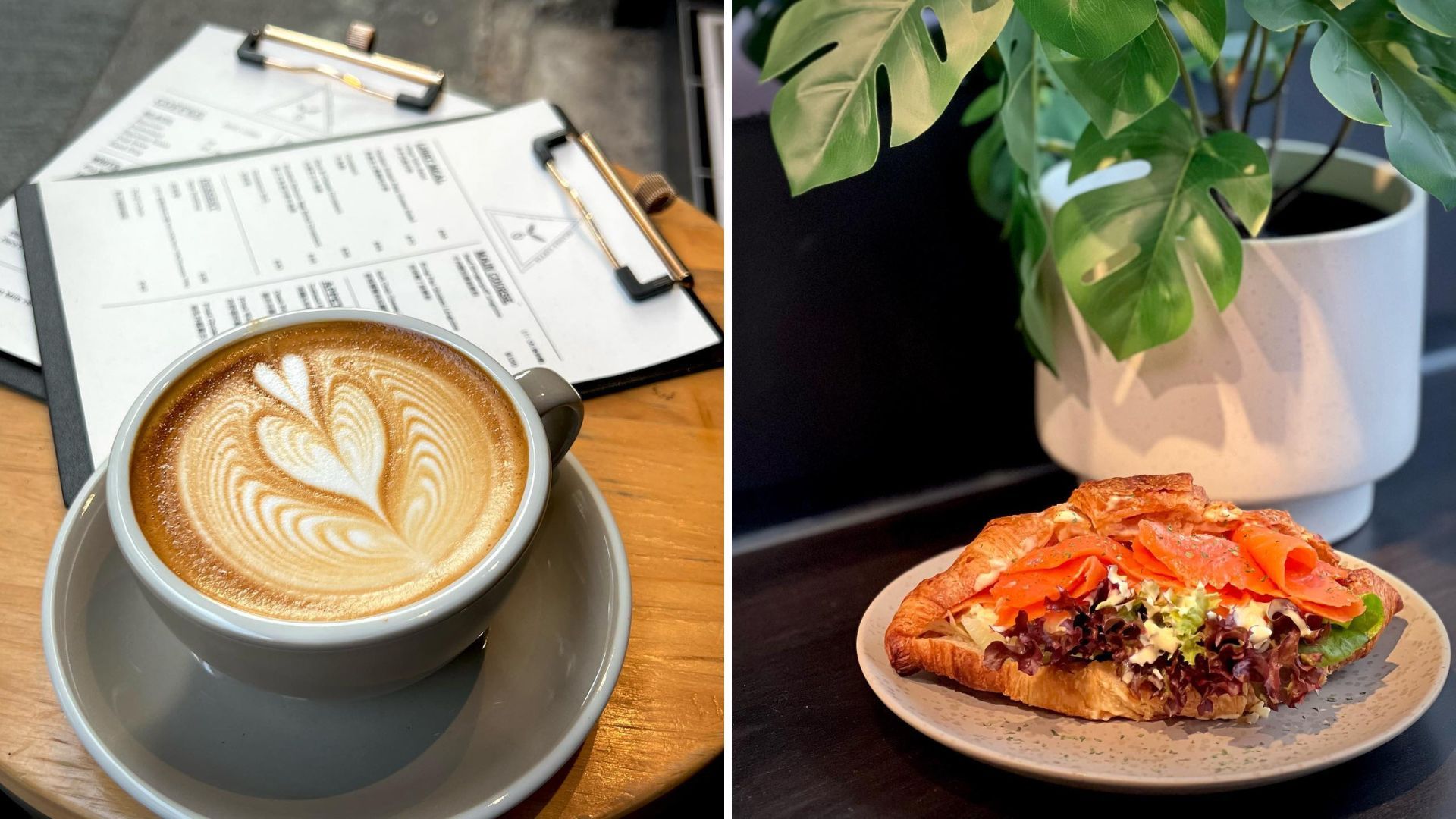 Triangle Coffee is conveniently located in the bustling Grandville Road area. If you love coffee, the pour-over and espresso here are worth trying. There are also single-order chocolates and sweet snacks like the Matcha Basque Cheesecake, cinnamon rolls, and more. The new cafe takes over a former coffee shop, retaining the minimalistic black-and-white interior.
Address: A2, G/F, Grandville House, 41CD, Granville Road, Tsim Sha Tsui, Hong Kong
Instagram: triangle_coffee_shop
The Site Cafe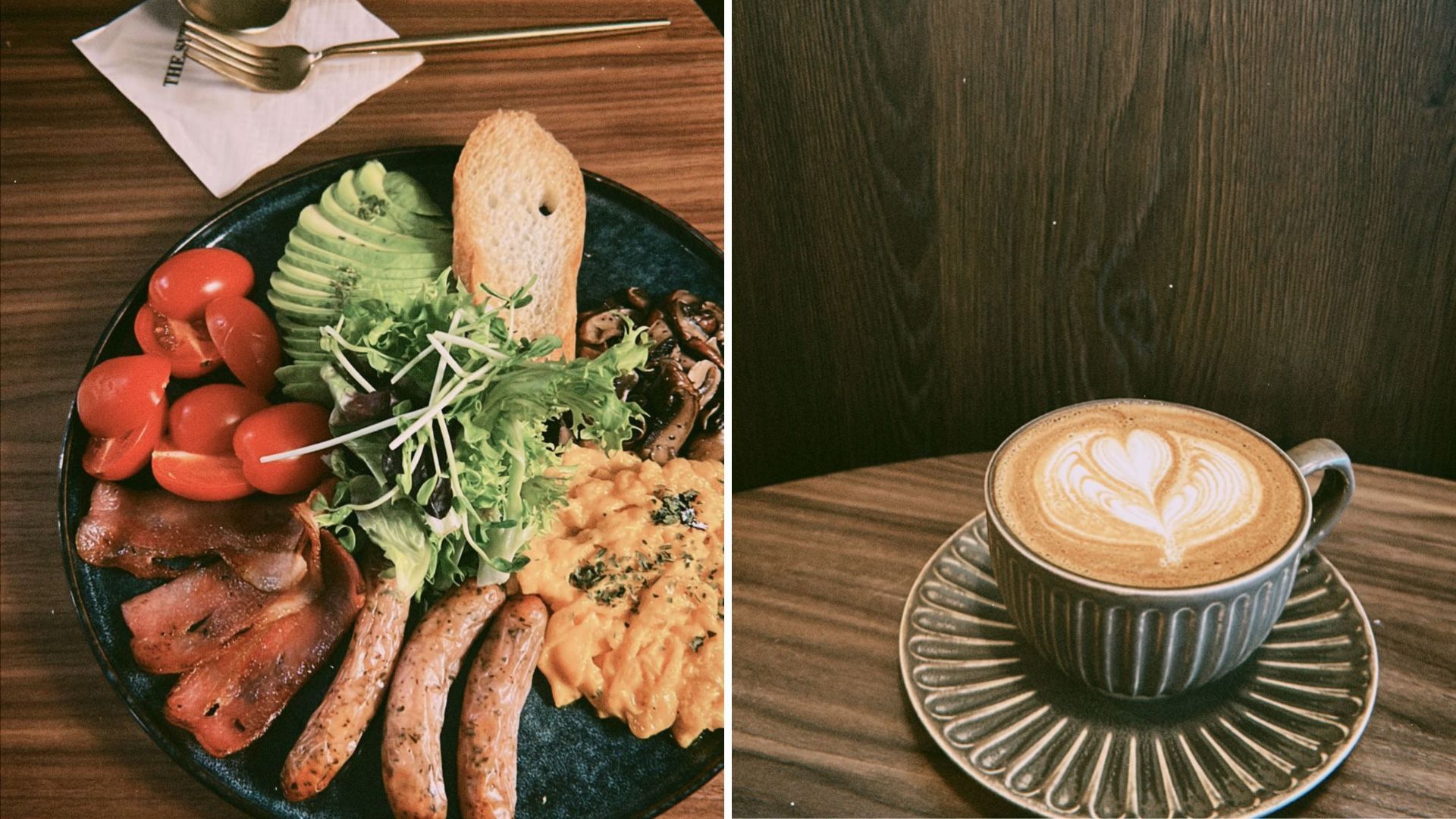 More cafe choices for those with pets! The Site Cafe is a pet-friendly cafe in Prince Edward, serving Western-style light meals and coffee. Those looking for a hearty meal can go for the French Fries with Black Truffle Sauce or the Blue Mussels with White Sauce. For the drinks, we recommend having the latte to keep you energised for the day.
Address: Shop A, 161A Sai Yeung Choi North Street, Prince Edward, Hong Kong
Phone: +852 9328 7634
Sensu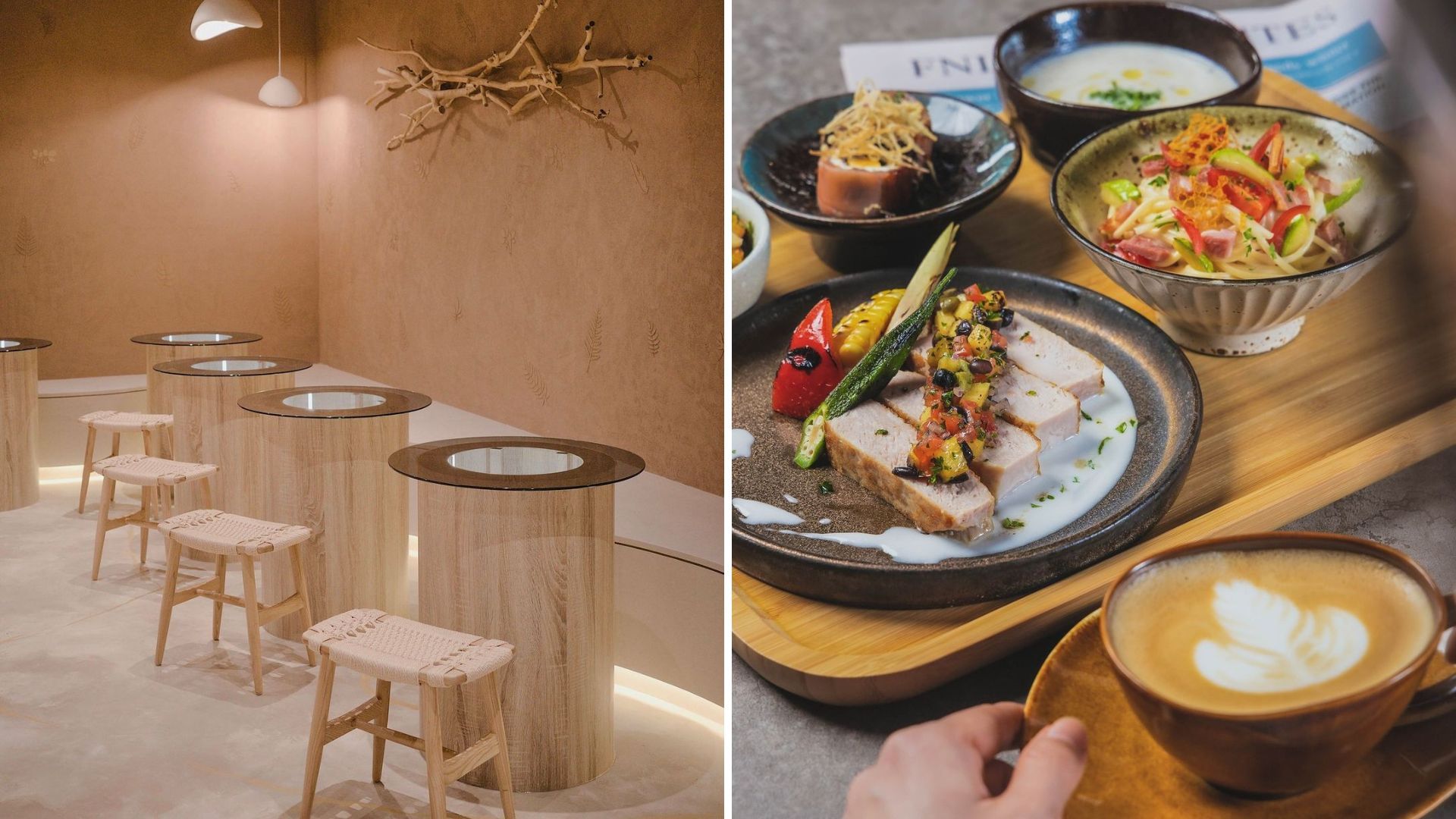 Sensu opens a new branch in Causeway Bay! The cafe is inspired by the concept of wabi-sabi, which is to seek beauty in imperfection. It is known for its afternoon tea which comes in a forest-themed set, complete with 14 savoury treats and desserts. But you can still pick your own dishes from the a la carte menu, which is a mix of western and Japanese snacks. With fruit tea, coffee, juice, and even wine you will be spoiled for choice here.
Address: Shop B224A, B2/F, Times Square, 1 Matheson Street, Causeway Bay, Hong Kong
Phone: +852 2166 1189
Best new cafes to try in Hong Kong – February
APT Elements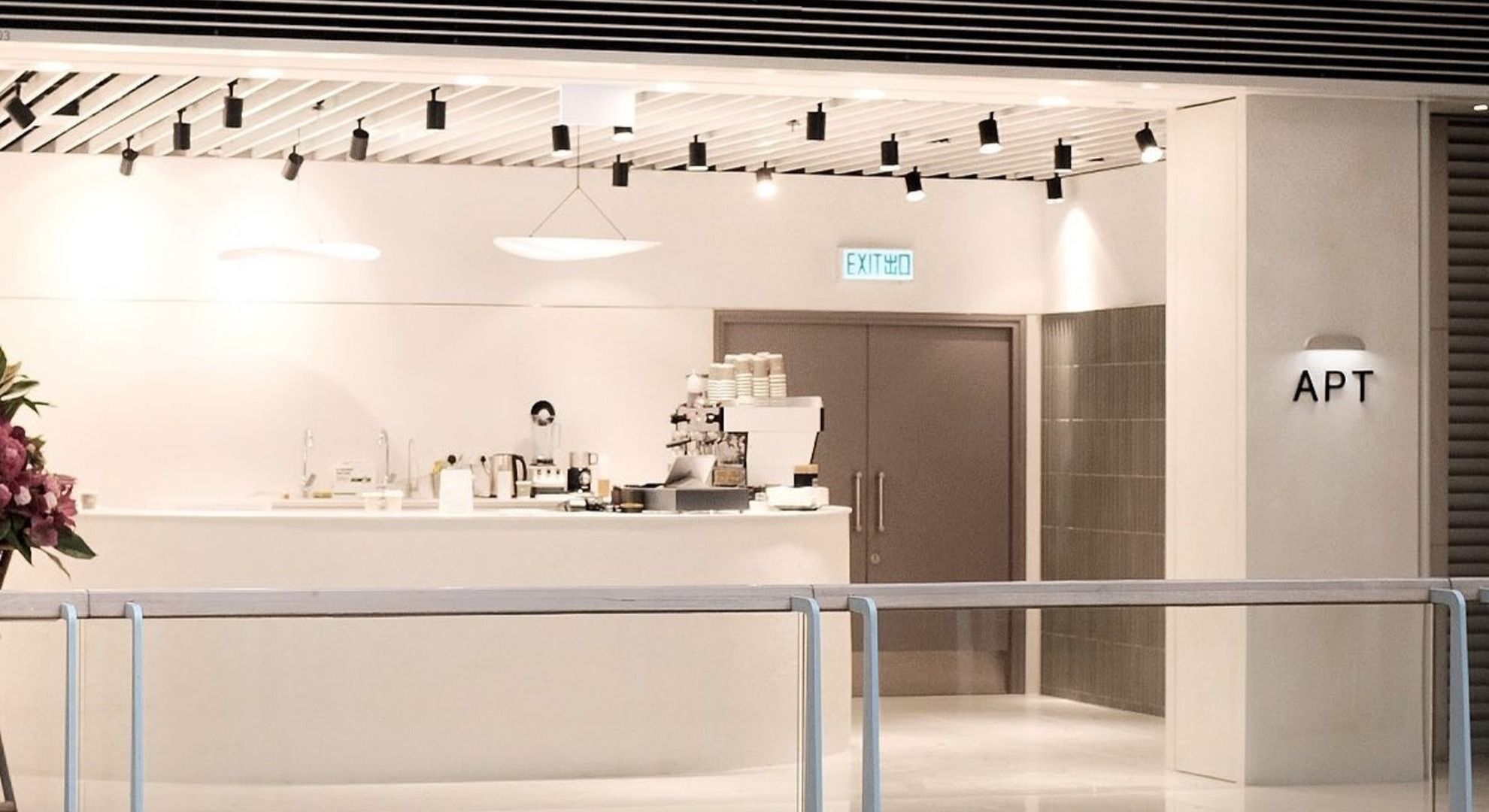 Minimalistic cafe and coffee shop, APT opens its second branch in Elements. APT, which stands for 'A Personal Tailor', is all about crafting your coffee based on your preference. The Kowloon outpost offers a range of flexible options that allows tailor-made coffee. Whether you're a fan of house blends or picky about the level of milk foam, they're ready to curate it to your taste. The freshly baked bread delivered straight from their in-house bakery goes perfectly well with the coffee.
Address: Shop 2003, Fire Zone, Elements, 1 Austin Road West, Tsim Sha Tsui, Hong Kong
Instagram: apt.coffee
The Hut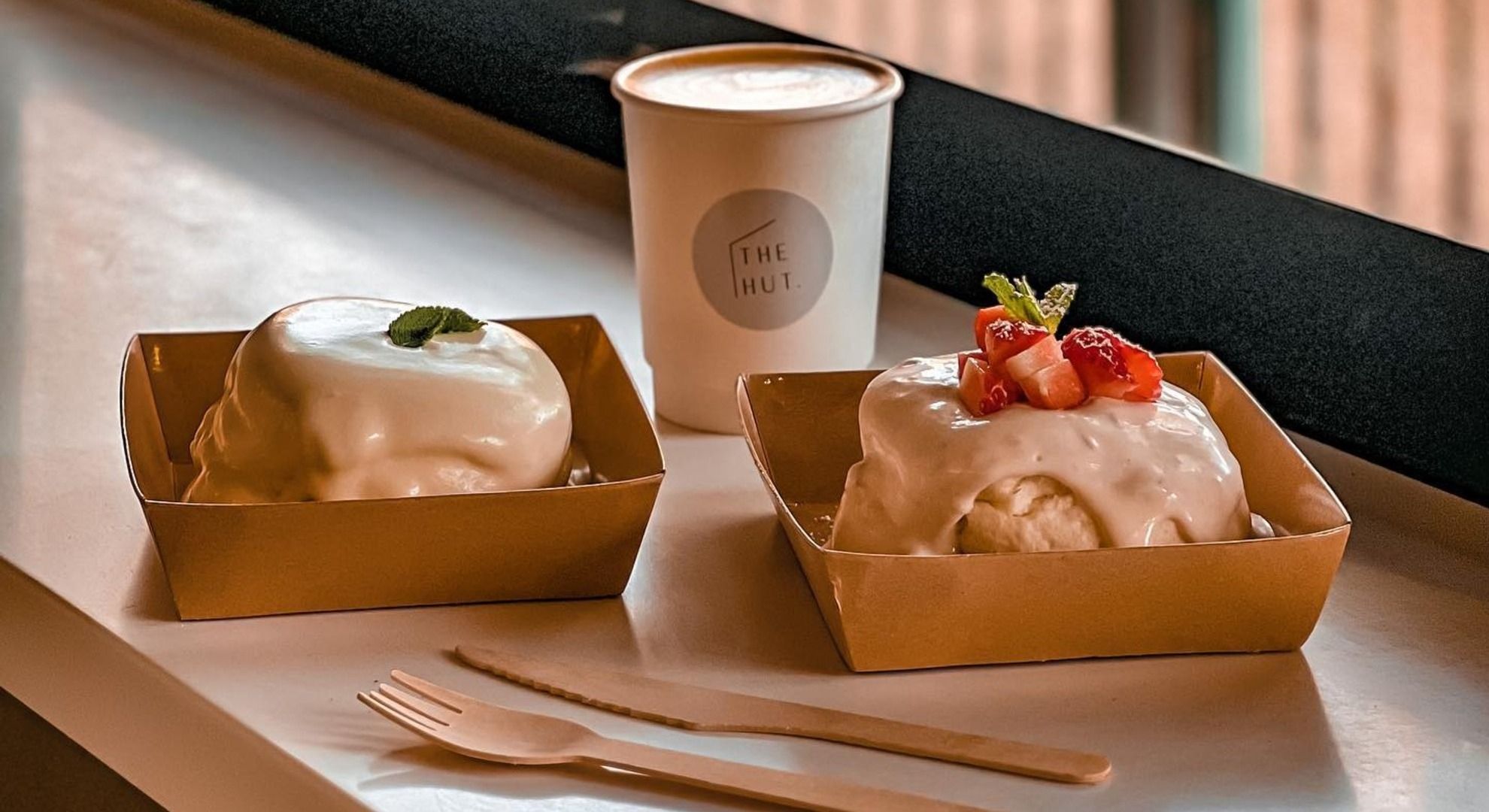 Take a trip all the way to Sai Kung and visit its newest cafe, The Hut. Taking over a former CBD coffee shop, The Hut serves fluffy Soufflé Pancakes with flavours ranging from tiramisu, mango, and strawberry. When it comes to the beverages, you can't miss the smoothies, available in oreo, banana, avocado, and berries flavours.
Address: Shop 11, G/F, Ko Fu Building, 58–72 Fuk Man Road, Sai Kung, Hong Kong
Phone: 9315 2335
Haahim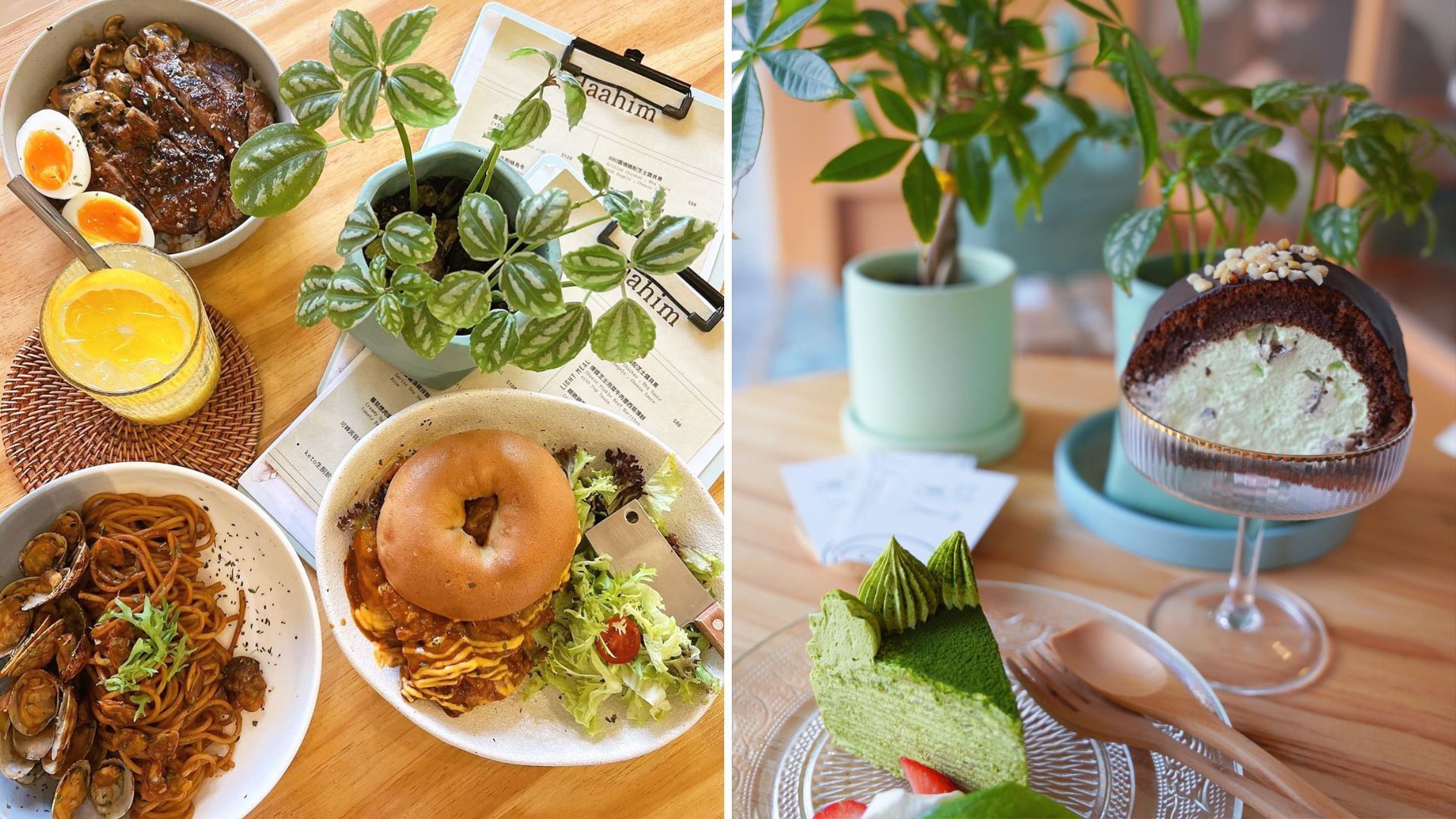 Haahim is the newest addition to Hong Kong's growing list of pet-friendly cafes. Relocating from Sham Shui Po to Cheung Sha Wan, the cafe is now divided between bench seating and regular dining. Whether you are looking for mains or a quick bite, the menu features it all. The Bagel, Keto dishes, and Chicken Kaarage with Pancake are among the bestsellers.
Address: G/F, 149–151 Pratas Street, Cheung Sha Wan, Hong Kong
Phone: 2386 8837
Coffee Hwajeon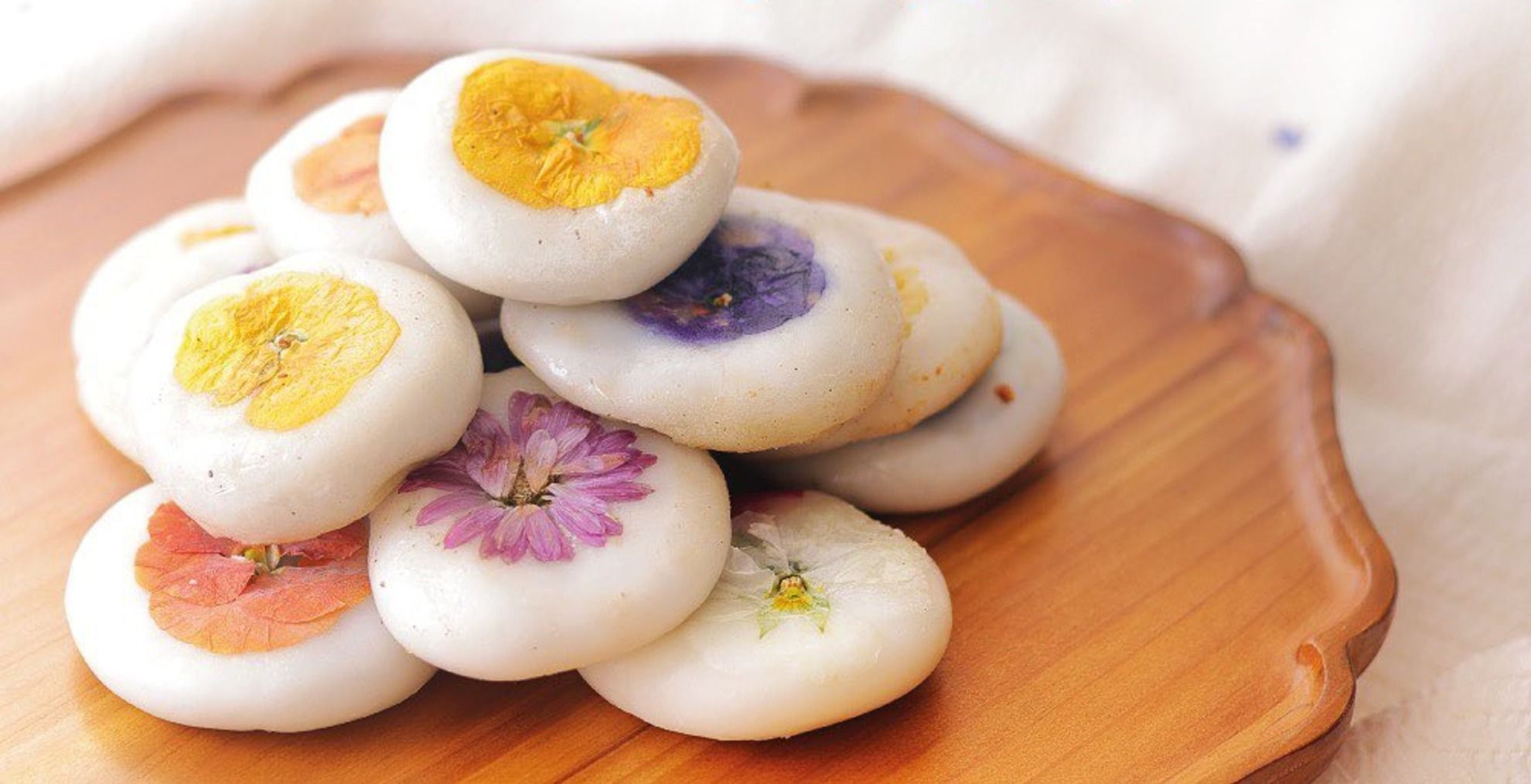 This new Korean-style cafe hopes to provide its diners with a homely and relaxing space to take a break. True to its vision, expect Korean snacks and beverages and Korean-style seating options. The main highlight is the Flower Cake, made out of glutinous rice flour and edible petals of various seasonal flowers. Those with a sweet tooth will also love their cake and croffle selection especially the Jeju Matcha Cheesecake. If you have space for more, don't forget to try the Gimbap or Tteokbokki Ramen.
Address: Shop 1028B, 1/F, Water Zone, Elements, 1 Austin Road West, Tsim Sha Tsui, Hong Kong
Phone: 2519 9303 The Matcha Tokyo
The popular Japanese coffee chain The Matcha Tokyo has another new store in Hong Kong. Located in the bustling streets of Central, the latest branch spoils caffeine and matcha lovers with its offerings. As its name suggests, you can't miss its high-quality matcha options like the 100 percent organic matcha from Tokyo or Kyoto, or the matcha lattes. Coffeeholics also have a lot to choose from, but we recommend the caffe mocha.
Address: Shop 3, UG/F, H Queen's, 80 Queen's Road Central, Central, Hong Kong
Phone: 2366 1819
Best new cafes to try in Hong Kong – January
Coze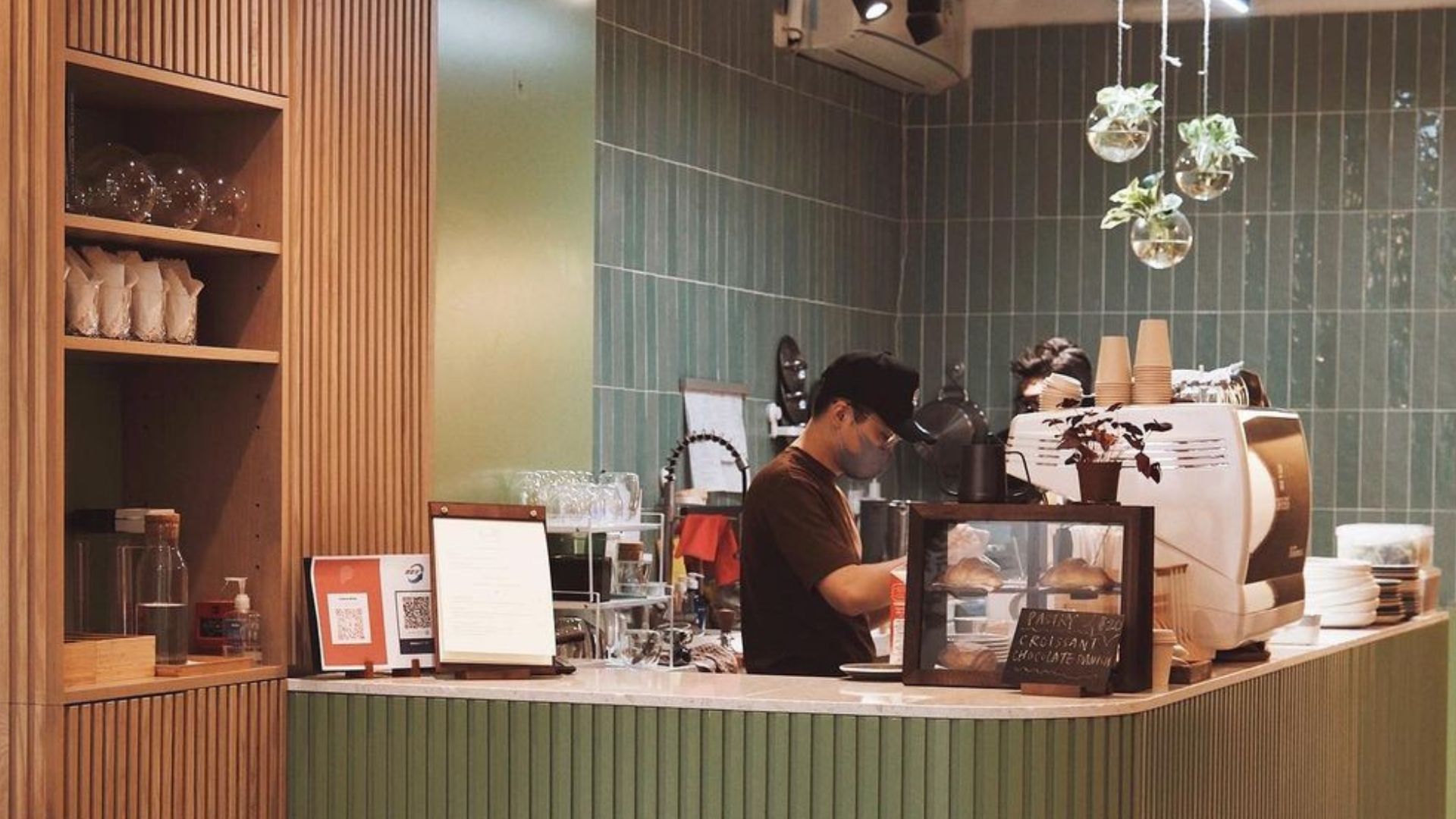 Coze is the coffee bar of your dreams – everything is intended to soothe, the space is cosy, the hot meals are great, and the warm desserts are to die for! Partnered with a perfect espresso, it's a guaranteed cure for those workday blues.
Address: Shop B, Po Lung House, 28-30 Li Po Lung Path, Kennedy Town, Hong Kong
Phone: Not available
Goodin' Out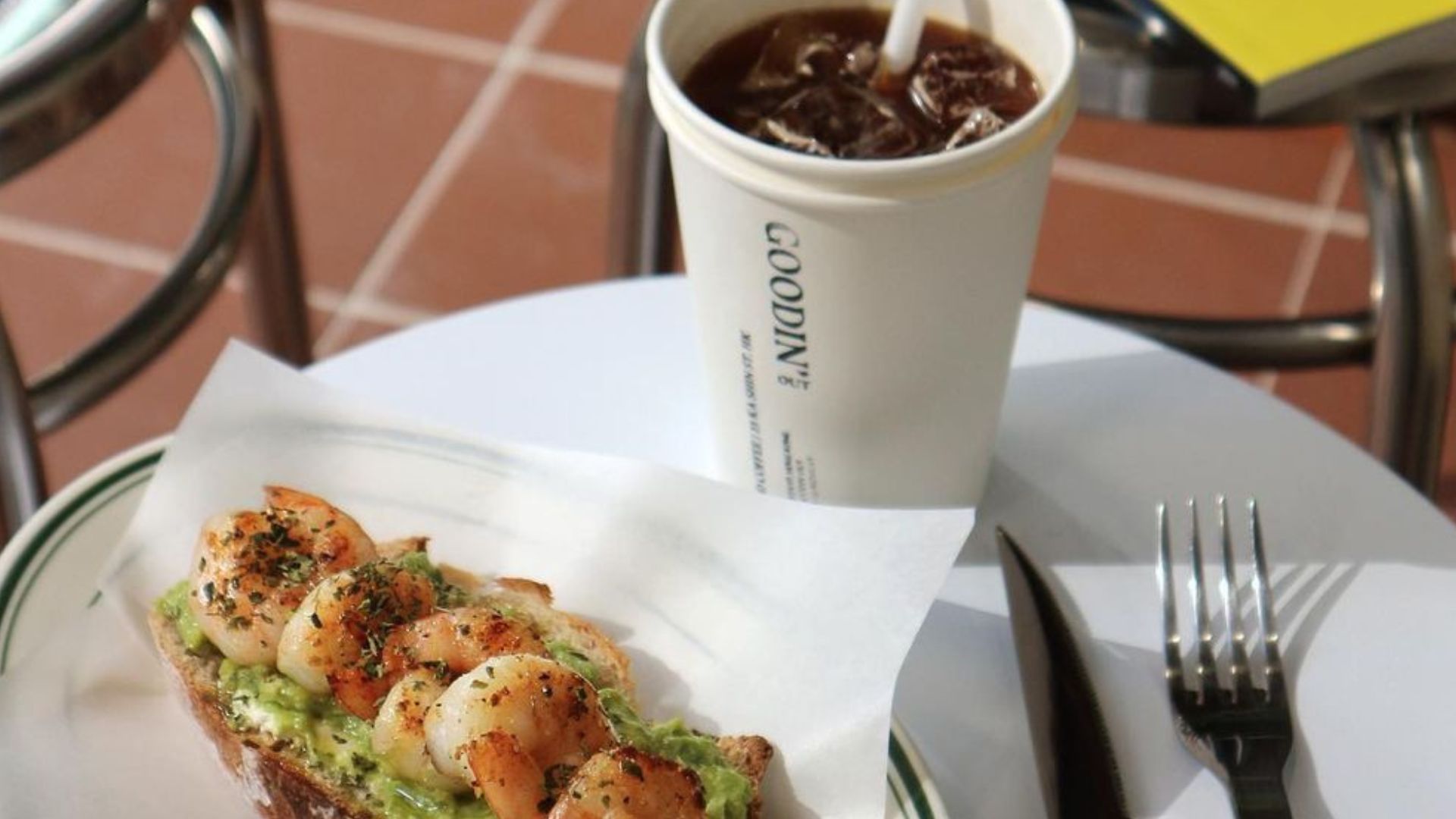 Go here for cakes, bread, coffee and tea – Korean-style. The menu features authentic baked offerings and small bites like Avocado Prawn Toast and Fresh Grapefruit Toast with Honey. We can't think of a better way to carb-load. Plus, the minimalist decor is perfect for those aesthetic Instagram pictures.
Address: G/F, 25 Ka Shin Street, Tai Kok Tsui, Hong Kong
Phone: 9136 6851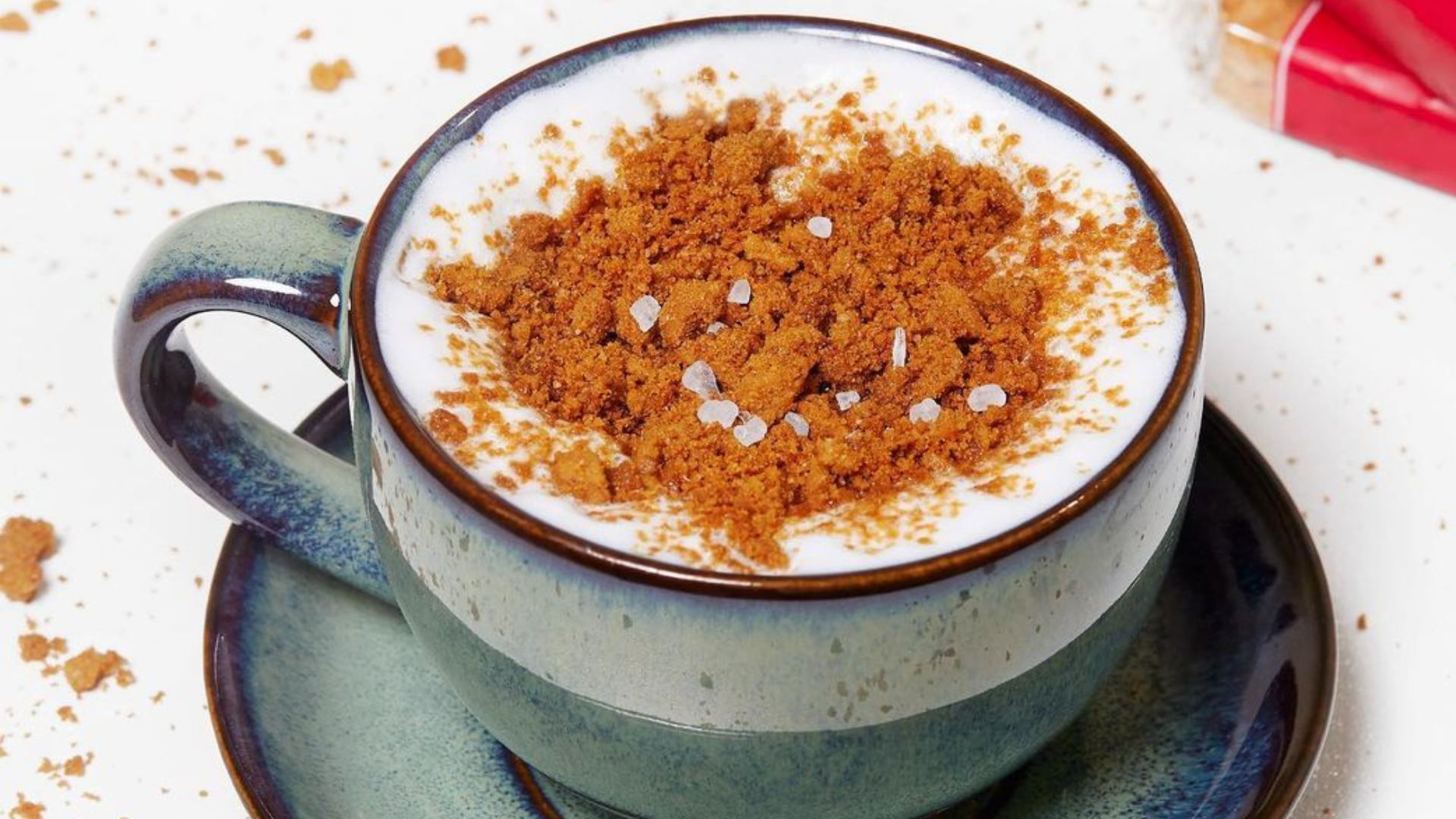 t.w.i.g.
From the minimalistic décor to the massive windows, t.w.i.g. is perfect if you're looking for a leisurely break. There're many exclusive blends on offer, but Salted Lotus Latte is our favourite. The waffle sandwiches, Caprese and Western Pulled Pork perfectly complement the blends. Also, indulge in the delicate goodness of their Strawberry Shortcake and Genmaicha Basque Cheesecake. Just brilliant.
Address: Shop A2, G/F, 4 Swatow Street, Wan Chai, Hong Kong
Phone: Not available
Clean Coffee in Tsim Sha Tsui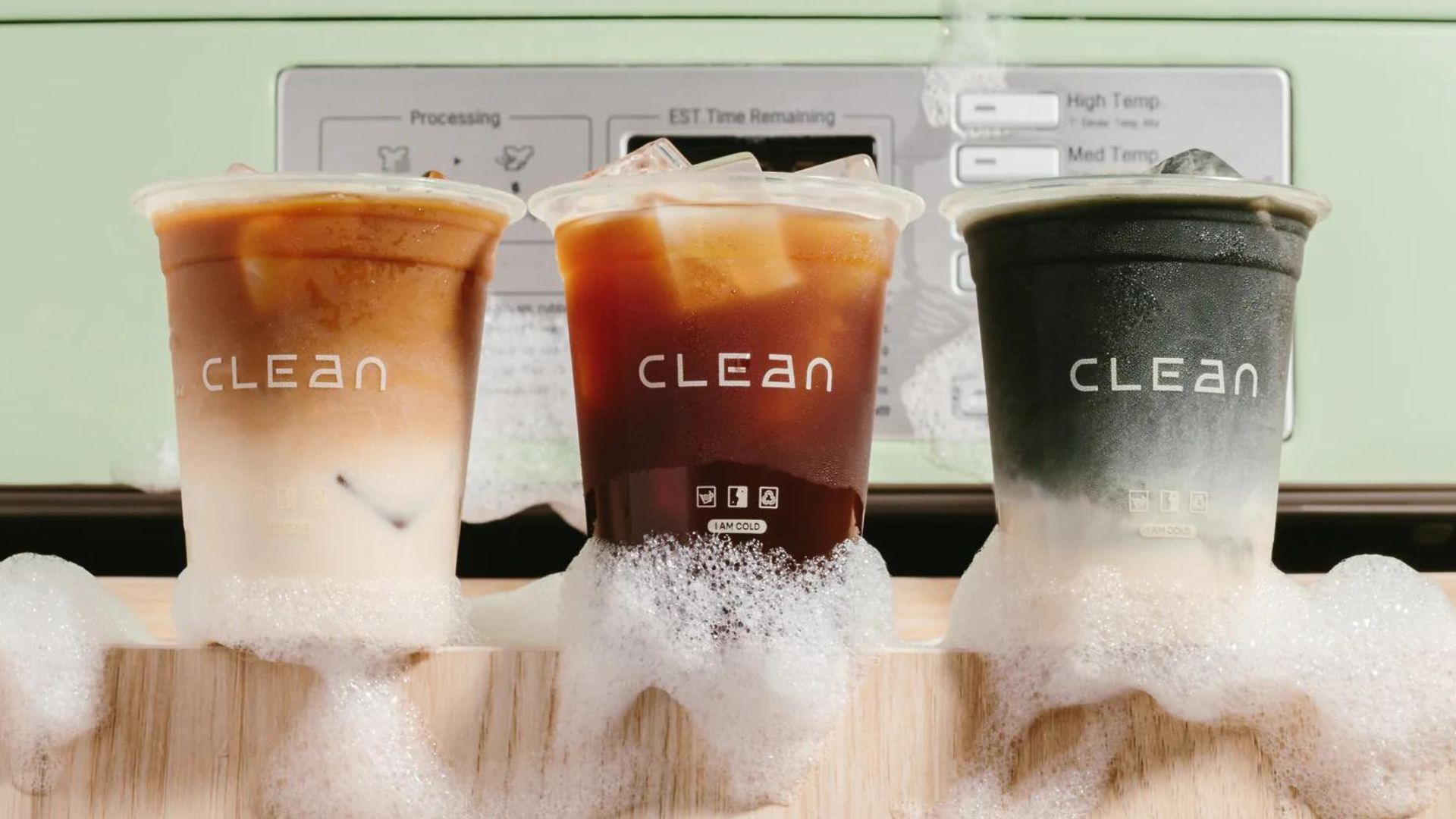 In a rush to get to the office but need your cuppa of joe? Clean coffee's second outlet in Tsim Sha Tsui makes Barista-grade drinks happen within ten seconds. You can get hot and cold beverages on tap from the automated set-up. Clean Coffee's Oat Milk Latte has quite some fans in Hong Kong, so make sure you take advantage of that!
Address: Shop 12, B/F, Heath, 36-44 Nathan Road, Tsim Sha Tsui, Hong Kong
Highlight by Fineprint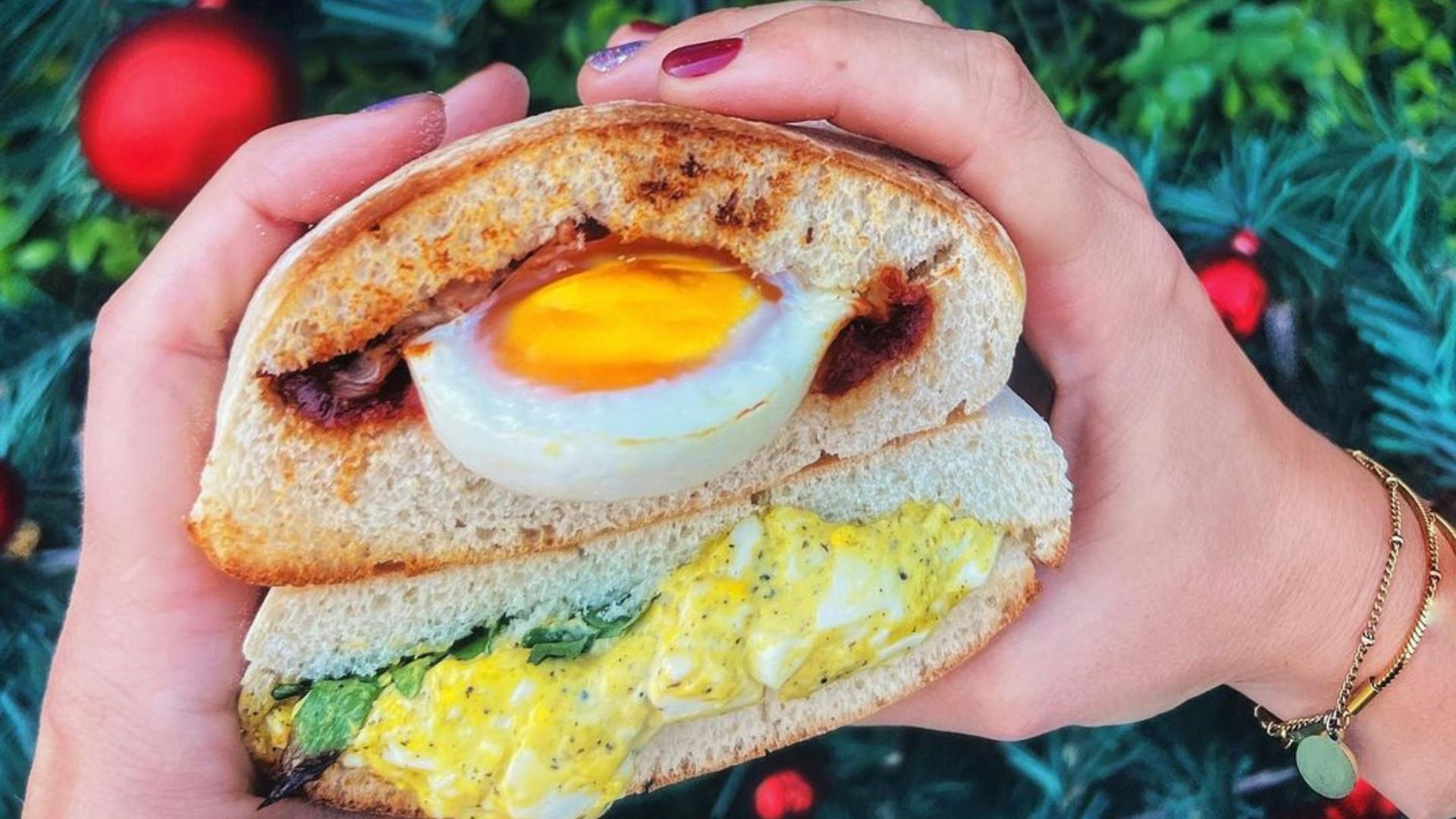 Fineprint's new coffee venture 'Highlight by Fineprint' is all about fresh blends, ciabatta pockets and doughnuts. However, if you need more than coffee, expect more potent drinks like the Espresso Martini Slushy and Orion Beer. This cute cafe sits right next to the Hong Kong Observation Wheel, offering a great view along with your drink.
Address: Booth 1, Hong Kong Observation Wheel, 33 Man Kwong Street, Central, Hong Kong
Phone: 5597 5663
These cafes are well worth bookmarking.
(Hero and feature image credits: hksensu/Instagram)
Frequently Asked Questions (FAQs)
Question: Which are the best cafes in Hong Kong?
Answer: NOC Coffee Co, Fineprint, Blue Bottle Coffee, and Knockbox Coffee Company are some of the best cafes in Hong Kong.
Question: Which are the most romantic cafes in Hong Kong?
Answer: Cafe 103 599, Cafe 100 by The Ritz-Carlton, Holt's Cafe 91, BRICK LANE and I's Land Cafe 83 are the most romantic cafes in Hong Kong.
Question: Which are the cutest cafes in Hong Kong?
Answer: Hazel & Hershey Coffee Roasters, Knockbox Coffee Company, Cupping Room Coffee Roasters and Common Ground are the most gorgeous cafes in Hong Kong.