Hungry for something different? Here's a fresh new list of New Eats to cool off with this week.
The sky-high, seems-to-continue-soaring thirty-degree temperatures paired with an insufferable pint of Hong Kong humidity can only mean one thing: we're staying out of direct 12pm sunrays in search of shade and the nearest helping of AC. And if you'd rather not be shoving your way through like-minded crowds in over-flowing shopping malls, find respite in a much better option: restaurants. They come with ice-cold drinks and delicious food. Vicky Lau of TATE Dining Room and MORA has just launched a brand new line of extra rich, extra chilled soy milk, while just a couple blocks away at Sake Central is a refreshing, two-hour tasting session of Japan's best bottles. But if striding up and down steamy pavements ever get too much to bear, just pick up ingredients from Gustaci's Food Gallery for a home-cooked meal in the safety of your own living room.
Chef Vicky Lau introduces soy-based brand ĀN at Date by TATE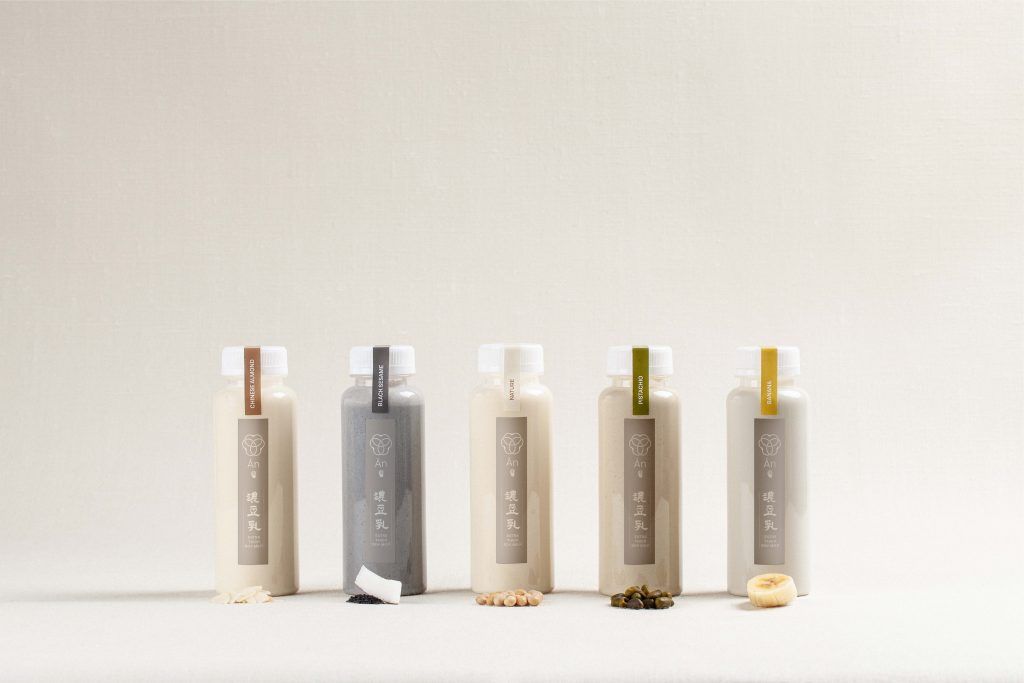 Loyal patrons of Vicky Lau's TATE Dining Room may remember "Ode to Tofu", the single-ingredient menu dedicated entirely to soy products — it's where it all began. Then, came MORA, an extension to Lau's fine-dine French-Chinese cooking serving only soy-based dishes, and now, ĀN, the retail ambit for a collection of lifestyle and gourmet products.
"Ever since I discovered the joys of soy, there was no turning back," Lau shares. "I've been on an endless pursuit of finding the best ways to showcase soy in its myriad forms, from fine-dining and pastries to even everyday products."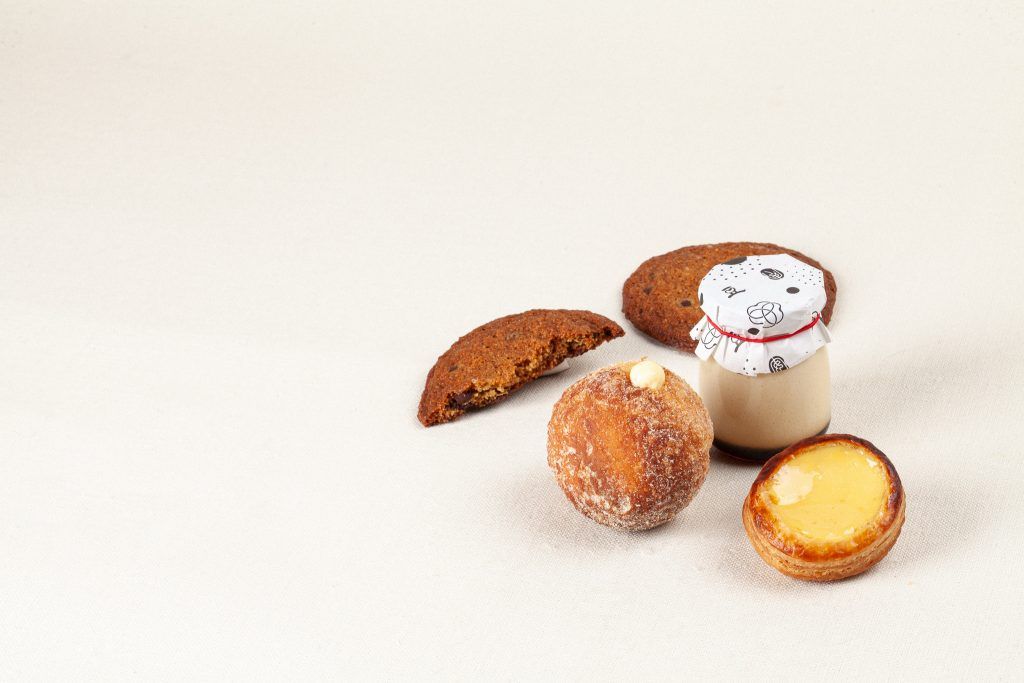 Named after a Western Han Dynasty prince, Liu An (劉安), who's credited for inventing tofu some 2,000 years ago, ĀN continues MORA's deep-dive into the world of soy though a more casual, easily enjoyable range. Like the dishes at MORA, the soy products are made from an in-house process of bean-to-pulp extraction and featured in a brand new line of Extra Thick Soy Milk beverages that come in five flavours — Nature, Pistachio, Chinese Almond, Banana and Black Sesame & Coconut — and intricately crafted sweets — Soy Milk Flan Parisien, Soy Cream Doughnut and Soy Sauce Caramel Soy Milk Pudding. It's also introduced in a new collection of lifestyle products: a Tofu DIY Kit for making the versatile dish at home, Soy Blend Wax Candle customised by local-brand BeCandle and an all-natural Handmade Soy Milk Soap.
ĀN will pop-up at Date by TATE all though July and August.
ĀN, Date by TATE, 210 Hollywood Road, Sheung Wan, Hong Kong, +852 6730 2494
This Week: Sake Central x KIN
Amongst the slew of exciting collaborations the revolutionary KIN Food Hall has recently played host to, is this week's Sake Central's Pop-Up Sessions. Bringing along the buzzy atmosphere of Japanese underground izakaya to the sleek, Quarry Bay space, the collaborative pop-up — available from 11 July to 13 July — features smokey, eight-course menus of delicious small bites inspired by global palettes paired to a curated list of sakes selected by the expert Sake Central team. Each dish has especially been crafted around a specific sake style and includes Uni Toast with nori butter, Octopus Carpaccio with purple potato and Wagyu served with caviar. Do be hasty with your reservations though, there's just a couple slots remaining.
In another not-to-be-missed opportunity to sample SC's fine sake collection, Sake Central is throwing a Summer Sake Matsuri on 16 July. Not only is this your chance to learn about sake culture, there's naturally a full two-hour tasting session of all-you-can-drink sake featuring over 50 limited-edition, seasonal brands. Because how else are you going to learn? Book your slot here.
KIN, 2/F, Devon House, Taikoo Place, 979 King's Road, Quarry Bay, Hong Kong, +852 6792 1935
Sake Central, S109 – S113, 1/F, Block A, PMQ, 35 Aberdeen Street, Central, Hong Kong, +852 2656 6552
Caviar, Champagne and Bastille Day celebrations at Gaddi's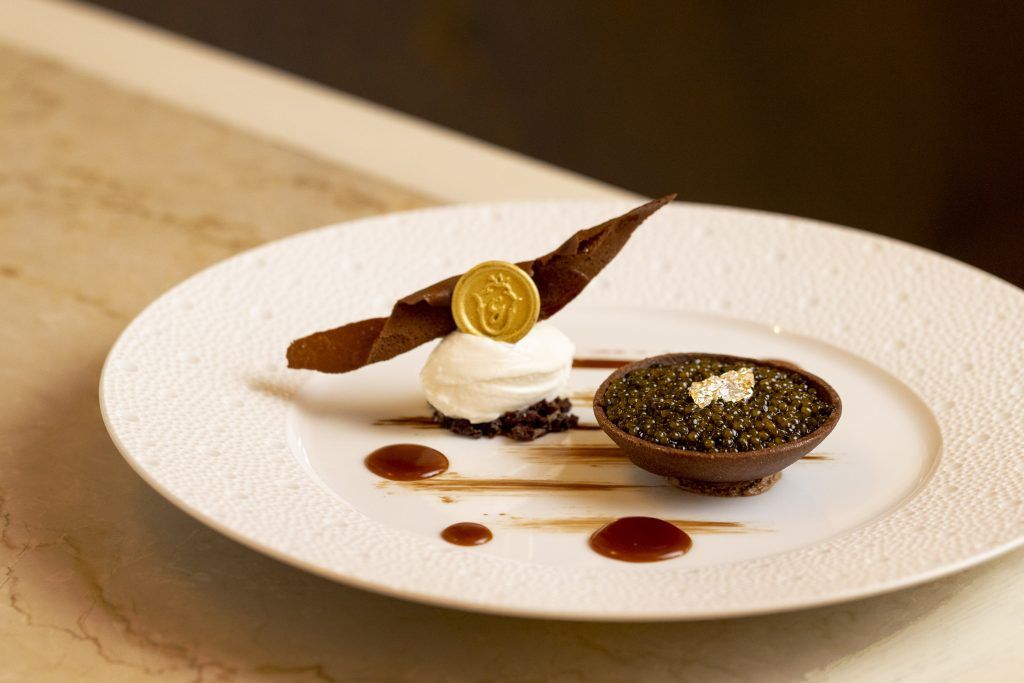 With Bastille Day coming up this Thursday 14 July, The Peninsula Hong Kong's Michelin-starred French institution Gaddi's is hosting a one-night-only celebration featuring two of the Gallic region's most lavish staples: Champagne and caviar. Luxurious bubbles from Maison Louis Roederer — in particular two spotlight pours for the evening: the newly released Louis Roederer Cristal 2014 and "Collection 241" Brut Champagne Magnum — will be served with a handpicked collection of Kaviari caviar creatively infused and decorated upon chef de cuisine Albin Gobil's curated six-course dinner menu.
Reservations can be made via gaddis@peninsula.com.
Gaddi's 1/F, The Peninsula Hong Kong, 22 Salisbury Road, Tsim Sha Tsui, Kowloon, Hong Kong, +852 2696 6763
Celebrating 15 years of Zuma Hong Kong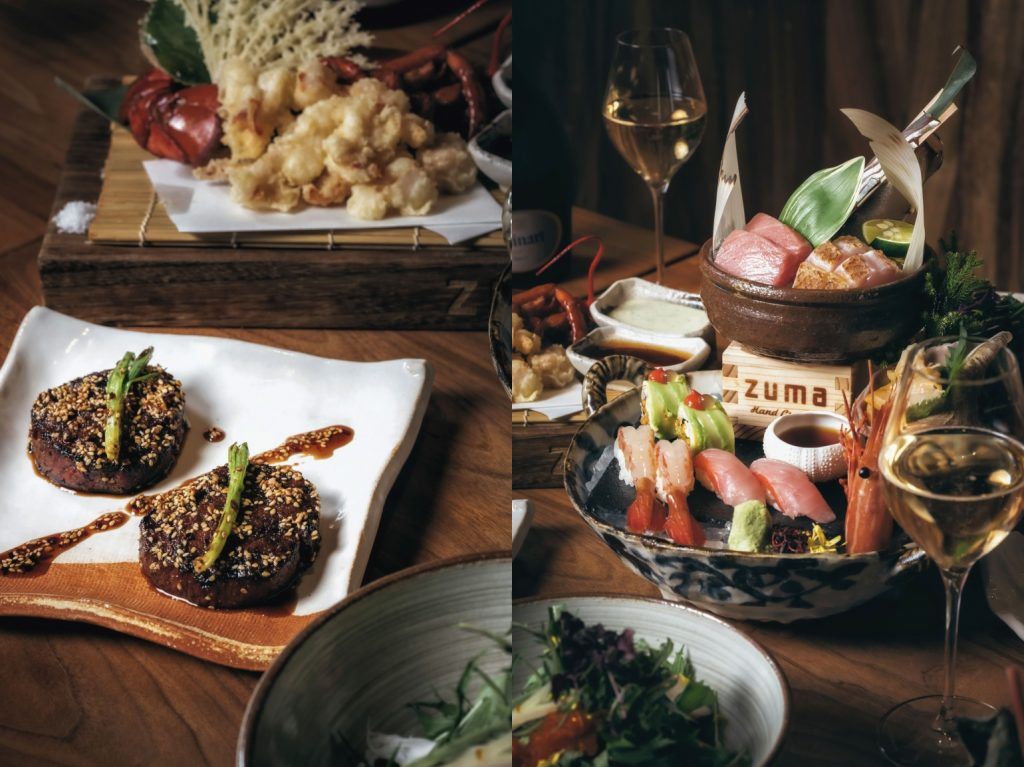 It's been 15 years since the city's beloved brunch spot opened its doors at Central's Landmark. Zuma Hong Kong was the first international outpost of the London-originated, contemporary izakaya concept, and has since successfully launched countless other branches across the globe including New York and Dubai. But back here in Hong Kong, executive chef Quynh Phuong Brown and team have put together a 15th Anniversary Tasting Menu to commemorate the notable milestone. It includes 10 of Zuma's signature Japanese-style, Western-inspired dishes — which as the restaurant claims is "authentic, yet not traditional" — with dishes like sliced yellowtail in ponzu, Japanese wagyu tataki, miso-marinated black cod, lobster tempura and Hokkaido scallops brushed in an ume boshi butter with mentaiko.
Zuma, Level 5 & 6, Landmark, 15 Queen's Road Central, Hong Kong, +852 3657 6388
An Italian market at Gustaci Food Gallery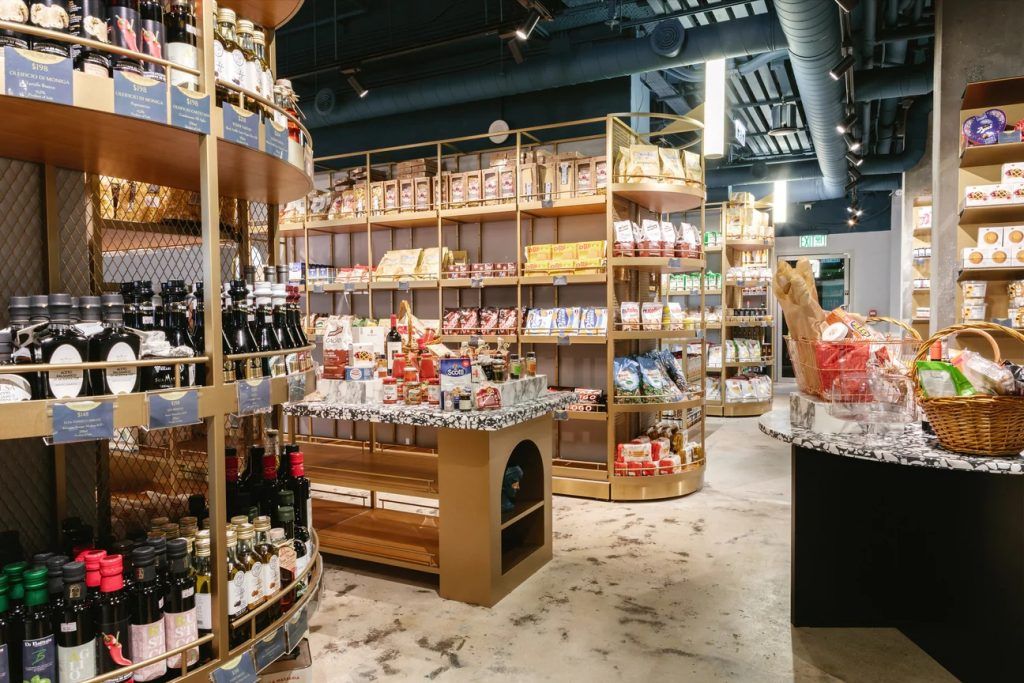 Should a visit to Gustaci's Pizza Lounge in PMQ spark a culinary itch within, head over to the adjacent Gustaci Food Gallery for a fully stocked market — all 6,000 sq. ft of it — of everything and anything you'll possibly need for an authentic Italian meal at home. Stocked with over 500 Italian products that are shipped directly from Italy from trusted gourmet supplies, the intuitively designed space is carved into dedicated sections: a fresh food fridge, specialty counter and further on, a dedicated baked of artisanal breads and pastries. To ensure a quality and versatile stock-list, GFG prioritises organic and sustainable produce, with a large portion of vegan and and gluten-free alternatives. For a sampler of the products, three hampers have been curated with all you need to recreate classic Italian recipes at home: Italia Mia, a homemade pizza and tiramisu; Mediterranean Summer, a caprese salad and Campanis Pasta Nerano; and Taste of South for the region's famous baked Pasta Al Forno. Order here.
Gustaci Food Gallery, Unit SG09 – SG014, Block A, G/F, PMQ, 35 Aberdeen Street, Central, Hong Kong, +852 2773 1388
Lead image courtesy of Zuma