Temperatures in Hong Kong have finally dipped below the 20s, bringing along with it crisp, cool air with just enough sun in the day to truly enjoy being outdoors — plus a craving for soothing, soulful fare reserved for winter. Whether you're looking to warm up the belly with bubbling pots of flavourful stews and rich, soupy broths; charred and delicious claypot rice casseroles; or tuck into heartier fare with a selection of game dishes on offer, here are some new eats to savour for sweater weather.
Above & Beyond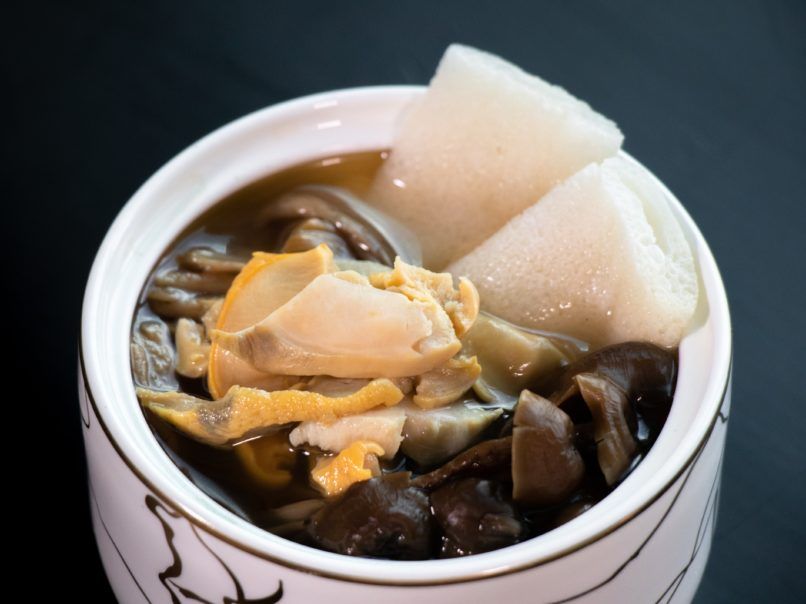 Sky-high at Above & Beyond, the delightful smell and sizzle of arguably Hong Kong's favourite winter dish, claypot rice, is the air. Geared up for the winter solstice season (with a HK$888 dinner set menu), the contemporary Chinese restaurant has prepared a delectable sharing selection of classic Cantonese fare. The baked claypot specials return as firm crowd favourites, with a choice of toppings including preserved duck and sausage (HK$268) to minced Wagyu beef with tangerine peel and parsley (HK$308). If it's not enough to scrape down the glorious, crackly caramelised rice, consider heftier dishes such as fried glutinous rice with preserved Chinese sausage (HK$238) and braised Kagoshima pork belly with chestnut (HK$408), before slurping down a brimming bowl of hot double-boiled sea whelk soup for a full feast.
Above & Beyond, 28/F, Hotel Icon, 17 Science Museum Road, Tsim Sha Tsui, Hong Kong, +852 3400 1318
Joy & Joy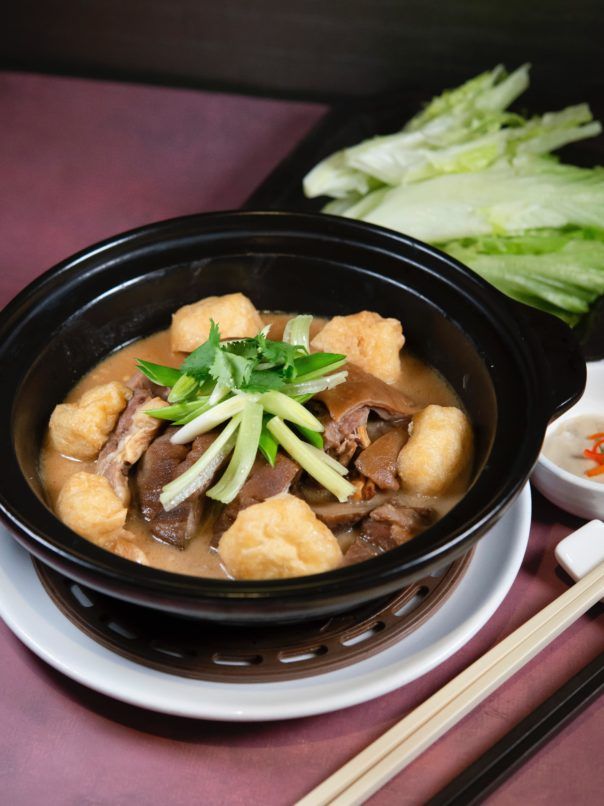 At time-honoured Joy & Joy, it's a round table of heartwarming, feel-good dishes including seasonal delicacies such as braised snake soup, carefully prepared with five varieties of the animal, each carefully deboned for a silky texture. In the traditional Chinese understanding of 'hot' and 'cold' foods, this highly nutritious, therapeutic 'hot' dish will invigorate blood circulation and dispel the 'cold' out of bodies to keep the body in a steady, balanced 'neutral'. Also on the menu, the wholesome winter favourite of braised mutton casserole also returns for the season. Rich and sticky gravy is simmered with winter bamboo shoots and mushrooms for two hours and topped off with melt-in-your-mouth bites of Tianjin lamb belly. Served with Chinese lettuce, it's the jewel on the crown of Chinese winter delicacies.
Joy & Joy, Shop 211, 2/F, Melbourne Plaza, 33 Queen's Road Central, Hong Kong, +852 2810 5366
Écriture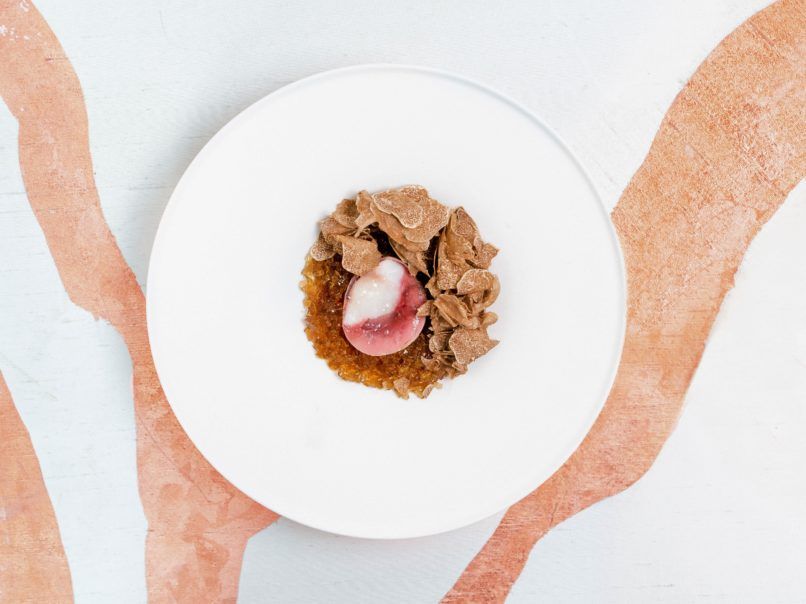 Apart from fragrant hot casseroles, it's also game season. While there won't be any spotting and stalking here in the city, two-starred French fine-dine Écriture is offering those winter delicacies with the seasonal 'Furs, Feathers & Iode' menu. For a limited time, sample the finest and rarest seasonal game from all over the world including grouse, a small but heavily-built, dark-meat bird; Yari Ika, the Japanese spear squid, which is stuffed with game meats and seared to bring out its naturally sweet flavours; and the popular hare, in chef Maxime Glibert's signature dish 'Hare a la Ecriture,' an indulgent preparation with creamy Japanese sea urchin and gorgonzola agnolotti, packed and served in the sea urchin shell with smoked eel and foie gras.
Écriture, 26/F H Queen's, 80 Queen's Road Central, Hong Kong, +852 2795 5996
China Tang Landmark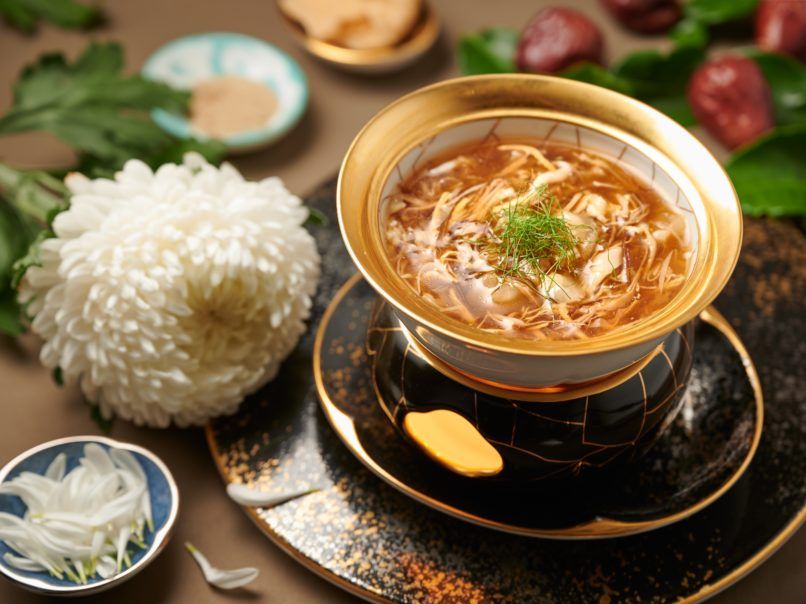 China Tang Landmark's modern Chinese menu welcomes the cooler months with open arms, introducing two seasonal menus: the Winter Nourishing Menu (HK$688 for lunch, HK$1,288 for dinner per person) and the Winter Solstice Set (HK$1,288 per person) both packed with nutritious, familiar flavours that act as an extra blanket of warmth for us during the colder months. New creative takes on classic winter fare include the tender Wagyu short rib, infused with fragrant Chinese angelica root (dongquai) and red dates; rich chicken soup, boiled with fish maw to nourish the skin; and a fresh yellow croaker, braised with abalone and sea cucumber.
China Tang Landmark, Shop 411-413, 4/F, Landmark Atrium, 15 Queen's Road Central, Central, Hong Kong, +852 2522 2148