A guilt-free beverage from Mother Pearl for the summertime!
Ask anyone in the city, sweltering Hong Kong heat is always best remedied with an ice-cold glass of bubble tea. But you're probably well aware of its carb-heavy, sugar-loaded truth, only to leave you feeling, three satisfying gulps later, a tad bit guilty; perhaps a 45 minute session will help shed the gain? Ditch this vicious cycle, it's time for a visit to Mother Pearl, instead, Hong Kong's first vegan bubble tea spot.
Ideated by Po Yee Chen of sustainable lifestyle platform Po House, along with Peggy Chan (preciously of Grassroots Pantry), this is a place that takes its bubble tea seriously — guilt-free and enjoyed without worry, as it should be! The tea-based beverages are made fresh in-house daily with each creation on the menu plant-based — healthy, as they say — crafted considerably from either house-blended vegan 'mylks', sustainably sourced teas (from Teakha's Nana Chan) and tapioca pearls infused with a variety of natural ingredients, activated charcoal and açai included.
Music to our ears, as we head over for a big refreshing cuppa; Mother Pearl has just introduced a brand new menu in anticipation of spring: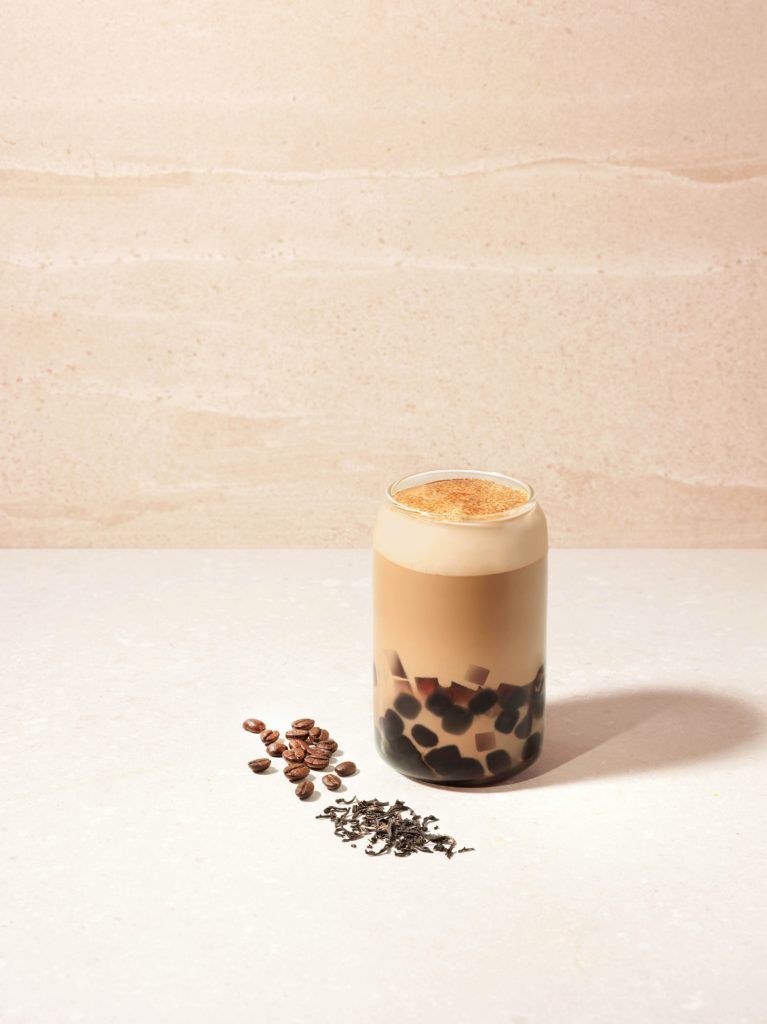 Yuen Yeung 2.0 (from HK$38)
Any cha chaan teng frequenter will know Yuen Yueng, and this, is its health-conscious counterpart. The new and improved 2.0 edition. It's the same beloved yuen yueng concept: tea swirled in with home-made almond 'mylk' and topped with organic coffee forth. Suspended in between, tea jelly and charcoal tapioca. We'd say it'll make for a refreshing alternative to your morning cuppa, don't you?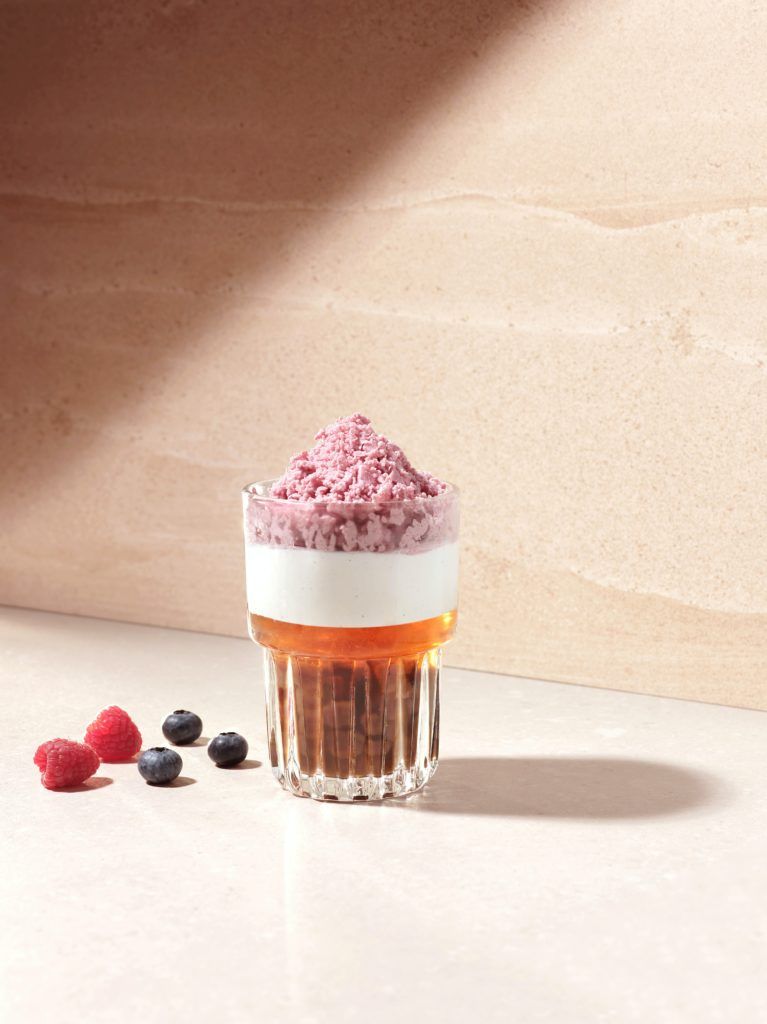 Very Berry Crush (from HK$50)
One part of the Icy-Crush trio, Very Berry Crush is the consummate summertime drink: fresh blueberries and strawberries blended into an icy slush with coconut condensed milk (Yes! A milk based shaved ice!) piled atop a refreshing jasmine tea base. Cooling and extremely refreshing, it's the kind that will relieve the nasty humidity stickiness; each sip picks up a delightful surprise of monk fruit sugar jelly and açai tapioca. Sip away, my friend, there's more of where this came from. The Matcha Crush and Crush on Gold — a mango iteration — are just as delicious takes.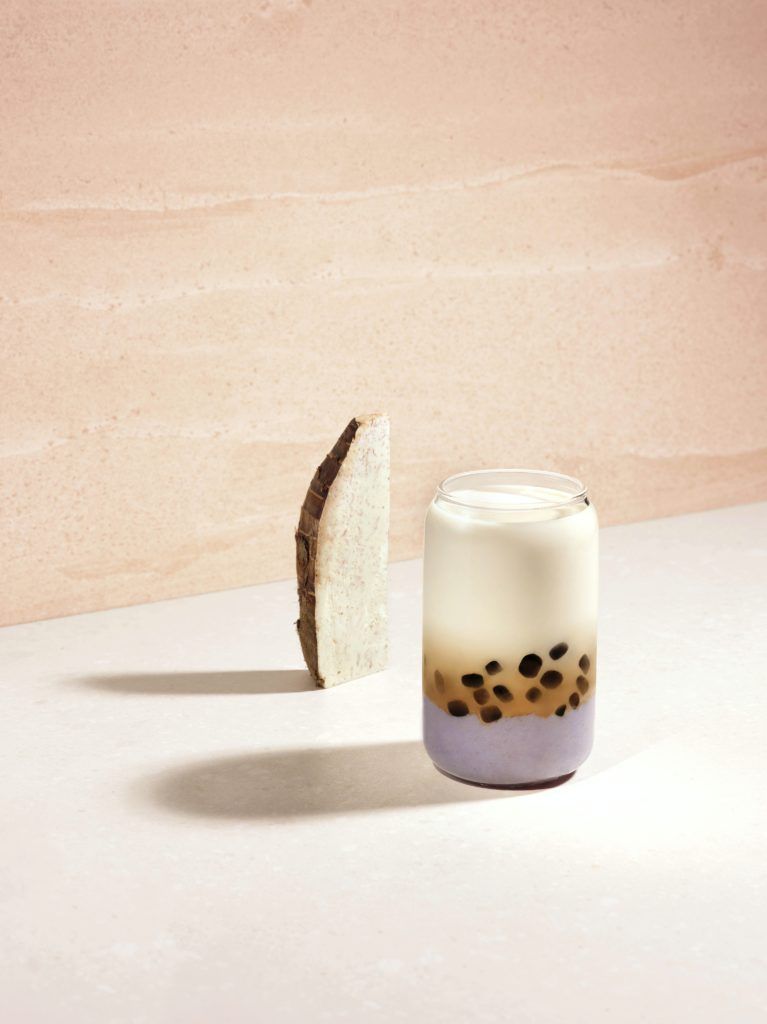 Taro-Mo Latte (from HK$40)
In the tradition of beloved bubble tea, taro milk tea ranks pretty high up. Its pretty lilac shade notwithstanding, this photogenic beverage is one that feels so luxurious to enjoy. Like normal milk tea but better; an extra pizzazz. Fancy. Now, the Taro Mo-latte is something out of a magic hat, its tasty — a blend of sugar-free taro paste, blackstrap molasses, oat cashew 'mylk' and activated charcoal tapioca — yet also packed with a chock-full of nutrients and dietary fibres that helps to curb hunger and aid digestion. A drink that will do everything.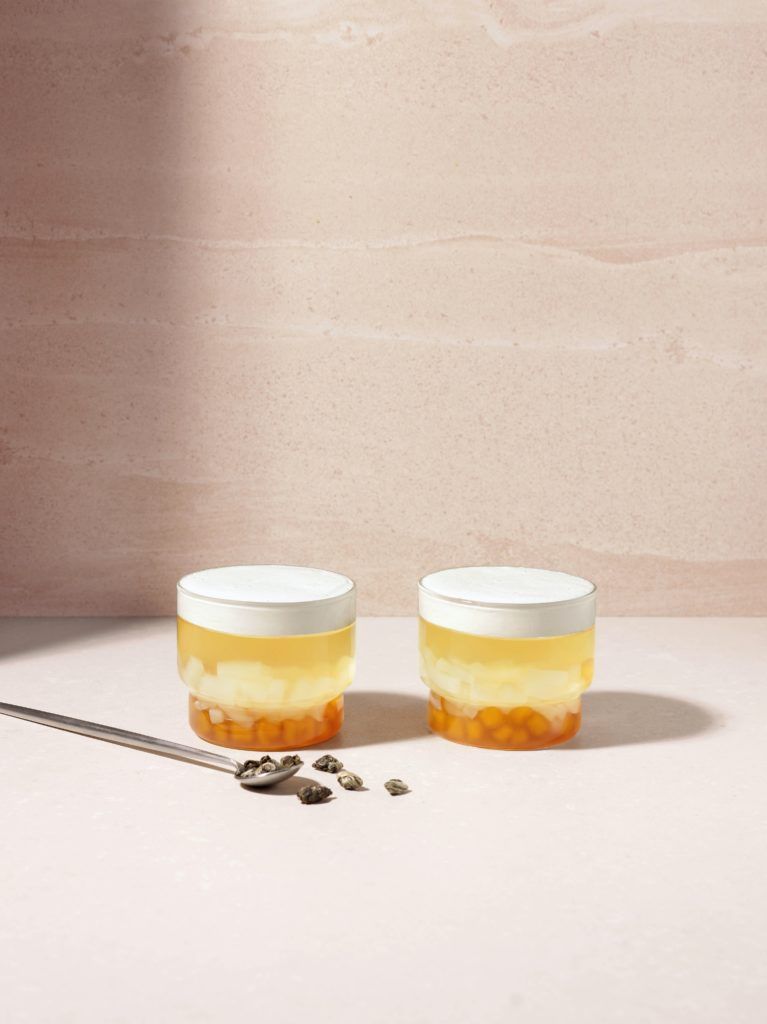 Jasmine Pearl (from HK$34)
No need to ramble on about the Jasmine Pearl — what you're looking at is essentially what you get: a light and refreshing Phoenix Pearl Jasmine tea base, flavoured with turmeric tapioca and chewy nata de coco, with a vanilla rice froth blanket set on top. It's simple, it's sweet (naturally flavoured with calorie-free monkfruit sugar) and it'll do its job to quench any thirst on a hot summer's day. Easy peasy.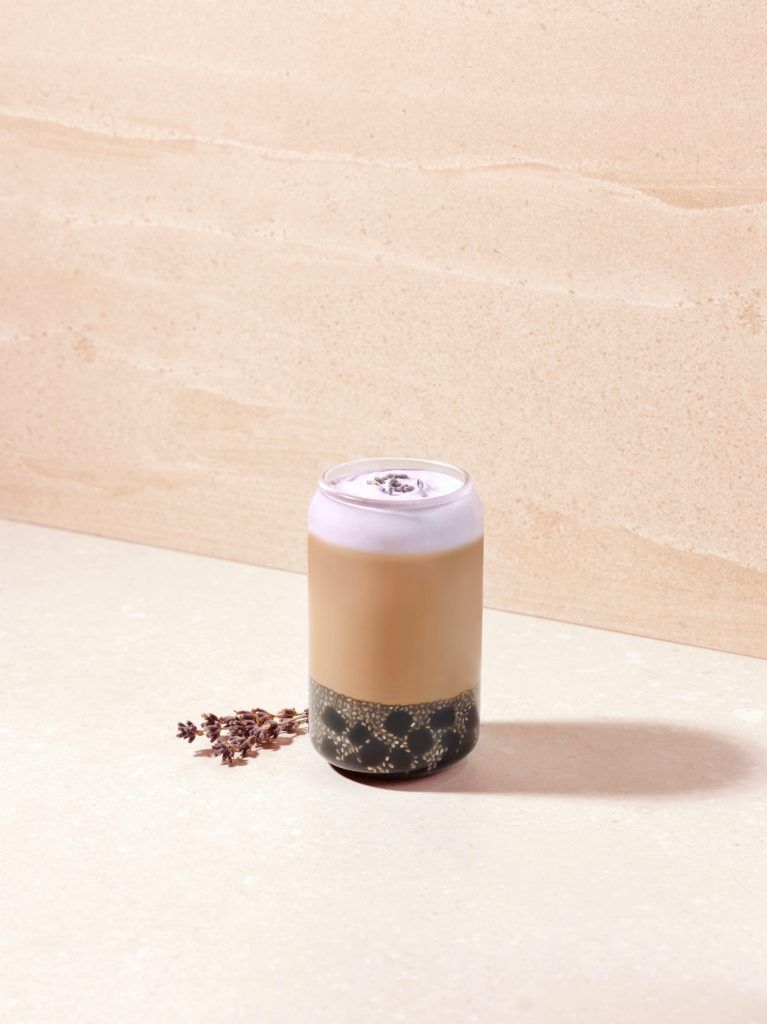 La La Love (from HK$38)
With La La Love, each sip will be more relaxing than the last. Not to mention delicious. At the core of this recipe, lavender oolong tea blended with oat cashew 'mylk', finished off with lavender rice forth that will be helpful to soothe anxious minds and impart a sense of peace and calm. Right in the midst of the busy Central action, even. Beneath, a chewy concoction of activated charcoal tapioca and chia seeds. A drink that will make you feel great — and we're totally here for. We all need some La La Love ourselves this week.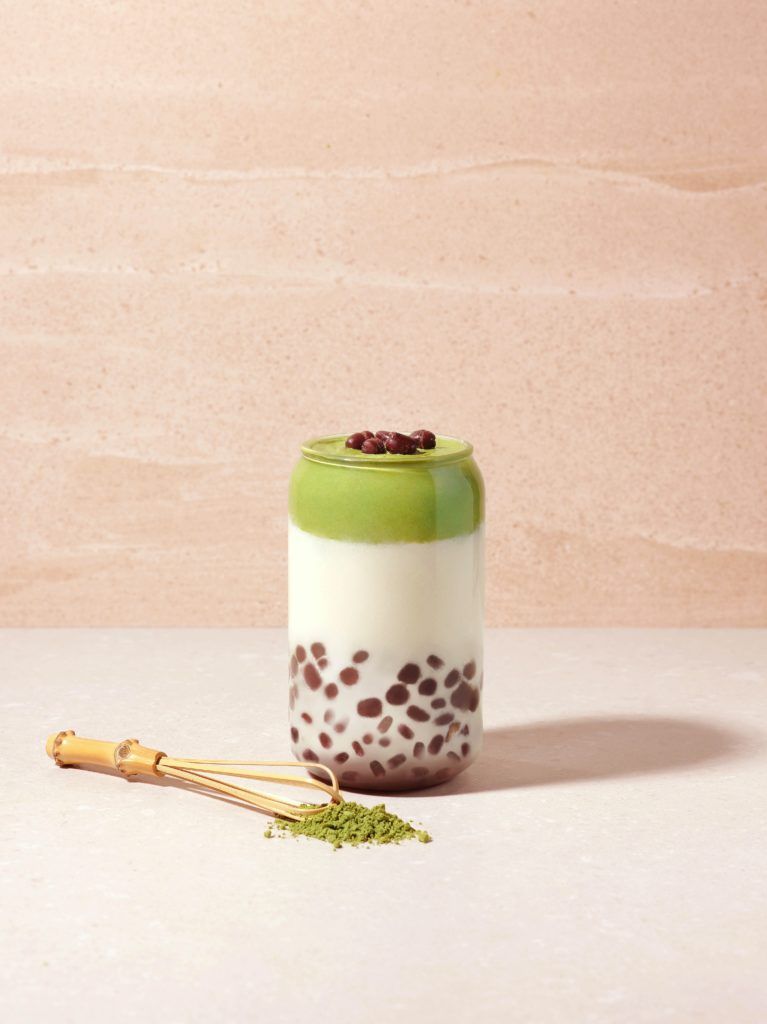 Matcha-Cha (from HK$40)
While the phonetic rhythm in the name, Matcha-Cha, will make you want to get up and give a little sway, a sip of the delicious matcha and oat cashew 'mylk' blend will have you twirling with joy. It's an amped up iteration of the bing sutt classic matcha-red bean combo, except in a convenient on-the-go format that is low in calories and sugar free. Amzaing. Matcha rice froth settles on the top and açai tapioca at the bottom. Sip and savour, this is one that will be kind to the body.
Mother Pearl, 25 Lyndhurst Terrace, Central, Hong Kong, +852 3596 5100