Simon Rogan's Aulis, the only Asian outpost of his two English restaurants of the same name, is celebrating its fourth anniversary with an all-new menu. One thing remains constant: Rogan's dedication to sustainability as reflected in his farm-to-table menus.
A Review of Aulis
When Simon Rogan first opened both Aulis and Roganic at the same location in Hong Kong four years ago, I have to admit to being a little confused about the concept as it seemed Aulis was to be a development kitchen for the latter, which was the more accessibly priced of the two. This was contrary to the concept of Aulis Cartmel which was a chef's table and development kitchen for his three-star Michelin L'enclume.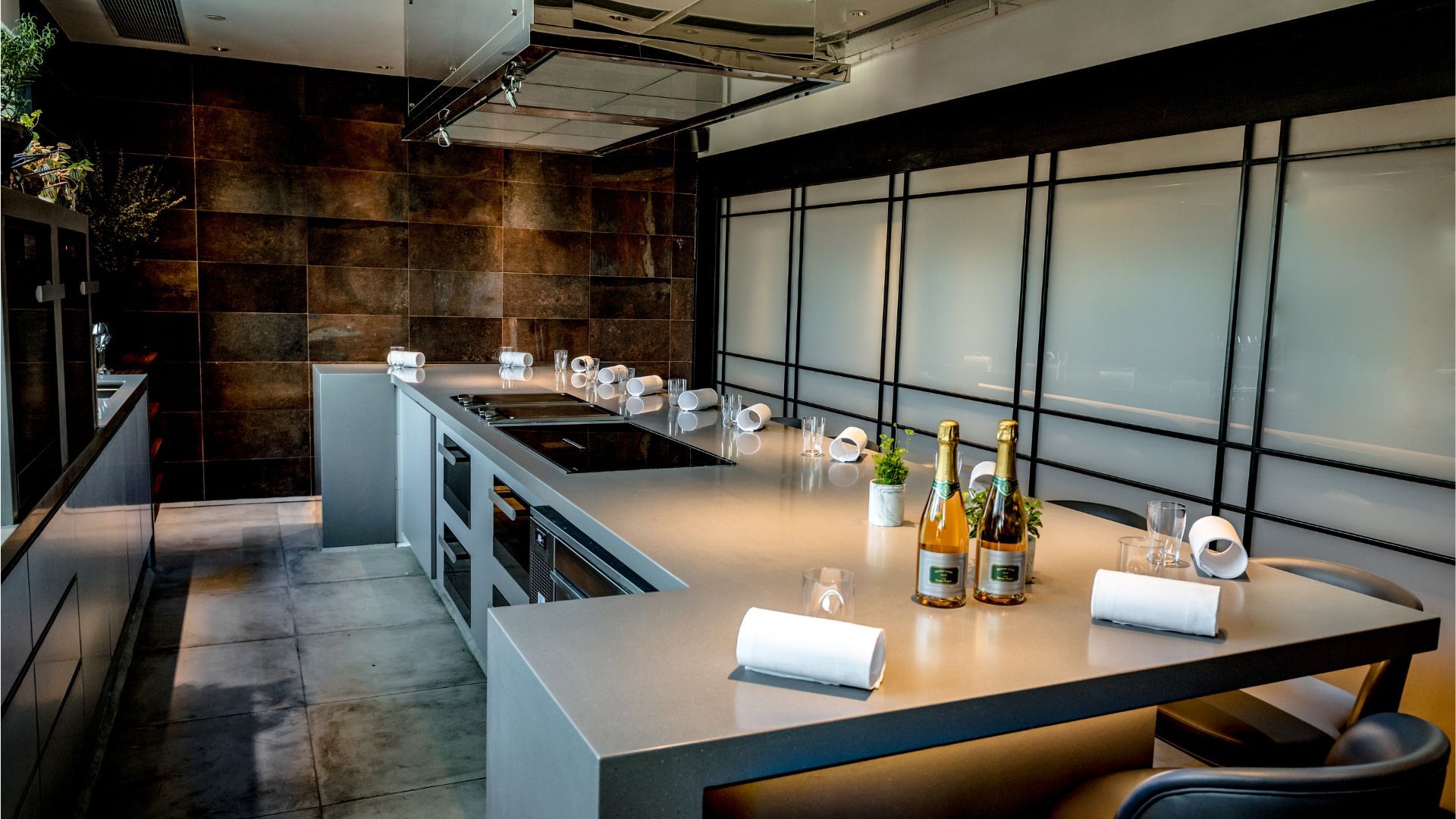 That's not to say that the food was lacking. If anything, both Aulis and Roganic in Hong Kong proved that British food wasn't necessarily boring. Fresh, local ingredients also made it an appealing option in a sustainability-hungry world. But, there just wasn't enough difference in the cuisine or the experience to tempt the crowd to make the leap from Roganic to Aulis; open kitchens and counter seating are not rare in a city with omakase restaurants everywhere.
After several changes, Aulis may have finally hit its stride with more of its own identity, even though diners will still find some of the more popular classics like the truffle pudding still familiar. recent dinner was a journey of surprising new discoveries and delights. We kicked off the 12-course menu with the delicate preserved beetroot leaf and kombucha. Even though beetroot was the main flavour, chef Ash Salmon was able to introduce different textures with the crunchy leaf and the beetroot beads; the kombucha was rich and invigorating.
The pig and ear doughnut was another bite-sized pleasure but the ox in caper jam and kohlrabi that followed elevated the meal. The flavours complemented each other well, with the capers and crisp kohlrabi bringing out the juiciness of the cube-sized beef.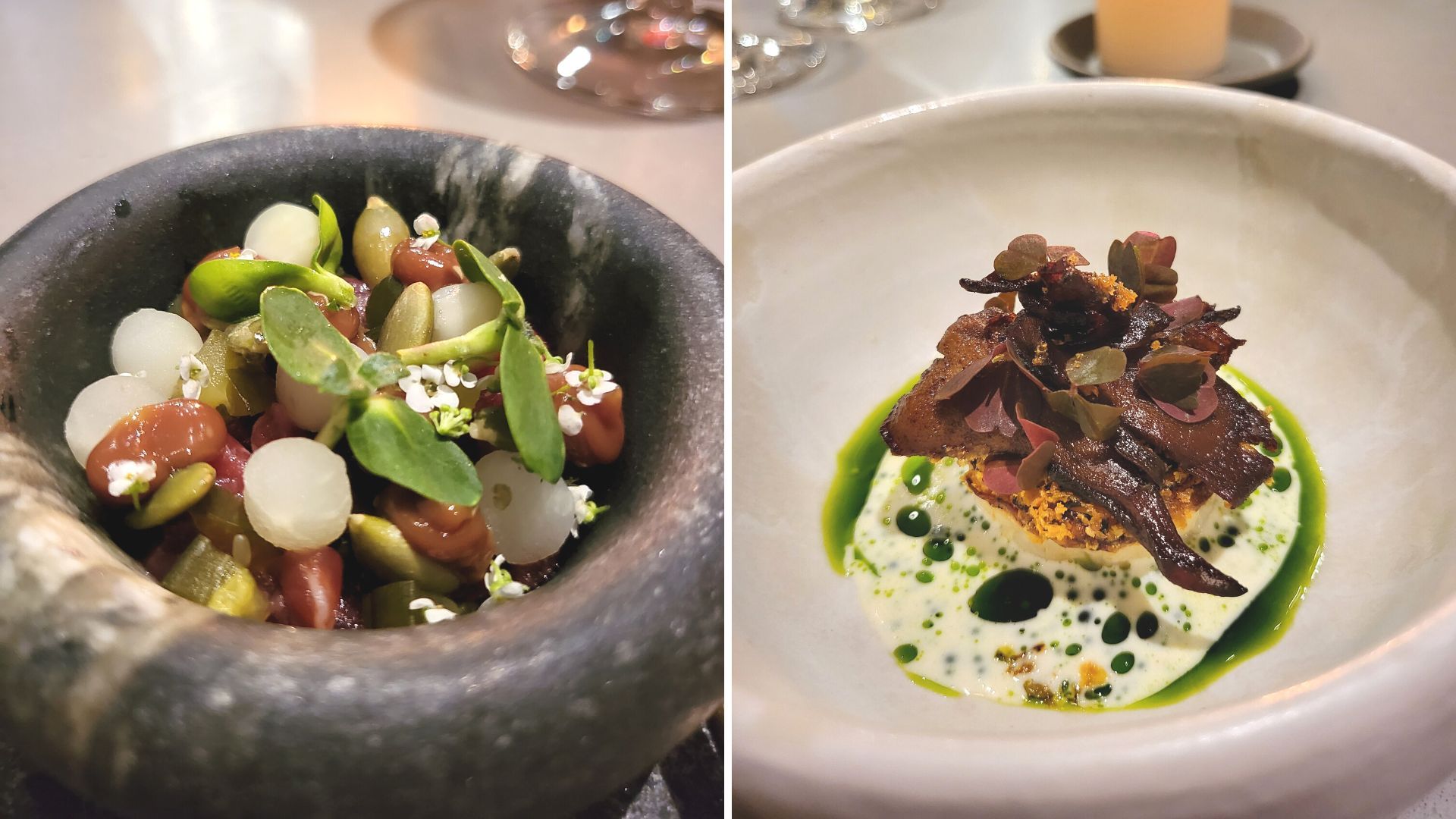 The scallop with buttermilk and smoked pike perch was another delightful surprise. Although I would have preferred a subtle garnish visually the scallop was tender and the buttermilk was intensely creamy. The sister restaurants' fermented cabbage has been one of my favourites since day 1 and here it is served with hen of the woods (or maitake mushroom), roasted in miso.
The mussel custard with roasted shrimps, was a good mid-way respite before we continued to the amazing steamed turbot with courgette, lovage and smoked roe sauce. I can't remember the last time I saw fish this perfectly cooked; the meat glistened in near transparency but retained moistness. Two more seconds either way could have meant under- or overcooked.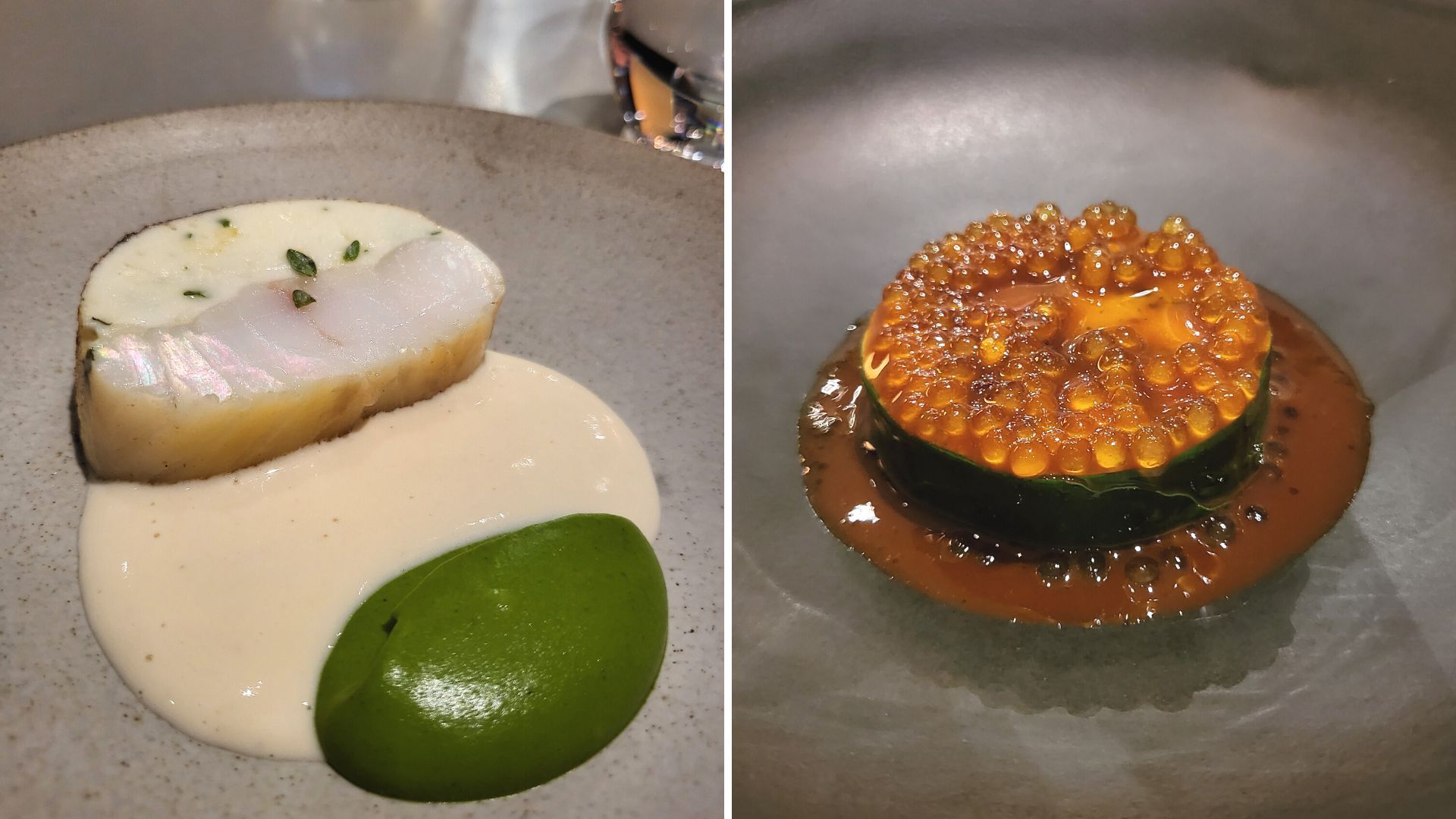 True to their sustainability efforts, their pork loin was from local farm Wah Kee. Again, the meat was cooked just right. The accompanying Parker house rolls were perfect for dipping in the rich sauce that lathered the meat. Not a spot of gravy was left on our plates.
We started winding down the meal with the frozen Tunworth with figs and lemon thyme. It was refreshing and came in cute deep bowl, but made spooning out the food a little messy. We ended with the two desserts of bee pollen cake and stout cream with coffee molasses.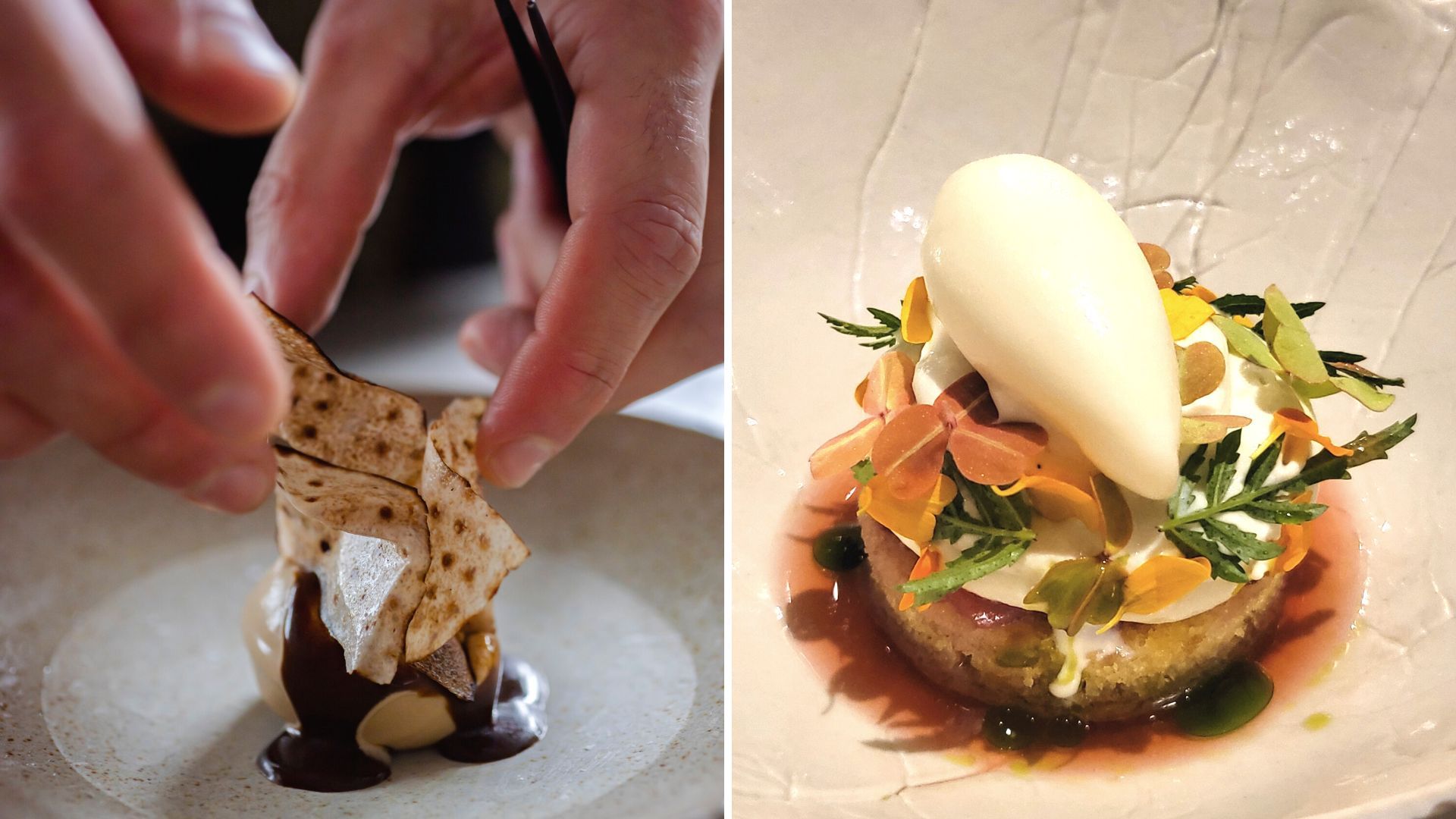 Cuisine
Modern British
We Loved:
Ox in coal with caper jam and kohlrabi
Scallop with buttermilk and smoked pike perch
Hen of the Woods roasted in Miso Butter
Steamed turbot with courgette, lovage and smoked roe sauce
The Highlights
It was great seeing some of the more delicate dishes being prepared. There are good choices for wine but Aulis (and Roganic) have always had the best non-alcoholic pairings ($380) I have tasted in Hong Kong. At our dinner, we had a lot of new flavours such as cold brew puerh with cherry, ginger and eucalyptus; hami melon and salted plum; and genmaicha yuzu and sweet peas. Aulis offers a great deal for fine dining at only $1,380 per head.
Quick Notes
Price for two:
$2,760 (without beverages)
Address:
UG08, Sino Plaza,
255 Gloucester Rd,
Causeway Bay, Hong Kong
Tel. 2817 8383
Timings:
From 7pm