Five years after opening their Middle Eastern restaurant in Wan Chai, Francis has now expanded its footprint into Soho with Francis West. The new place focuses more on food from the Maghreb region, made up of North African countries such as Tunisia, Algeria, Libya and Morocco.
A Review of Francis West
Hong Kong has seen a growing number of excellent Middle Eastern restaurants but ones focusing on the Maghreb region of North Africa are certainly not mainstream. Both cuisines share many similarities, such as the use of chickpeas and lamb, but there are also distinct differences. North African cuisine tend to be spicier and use more tomatoes and peppers.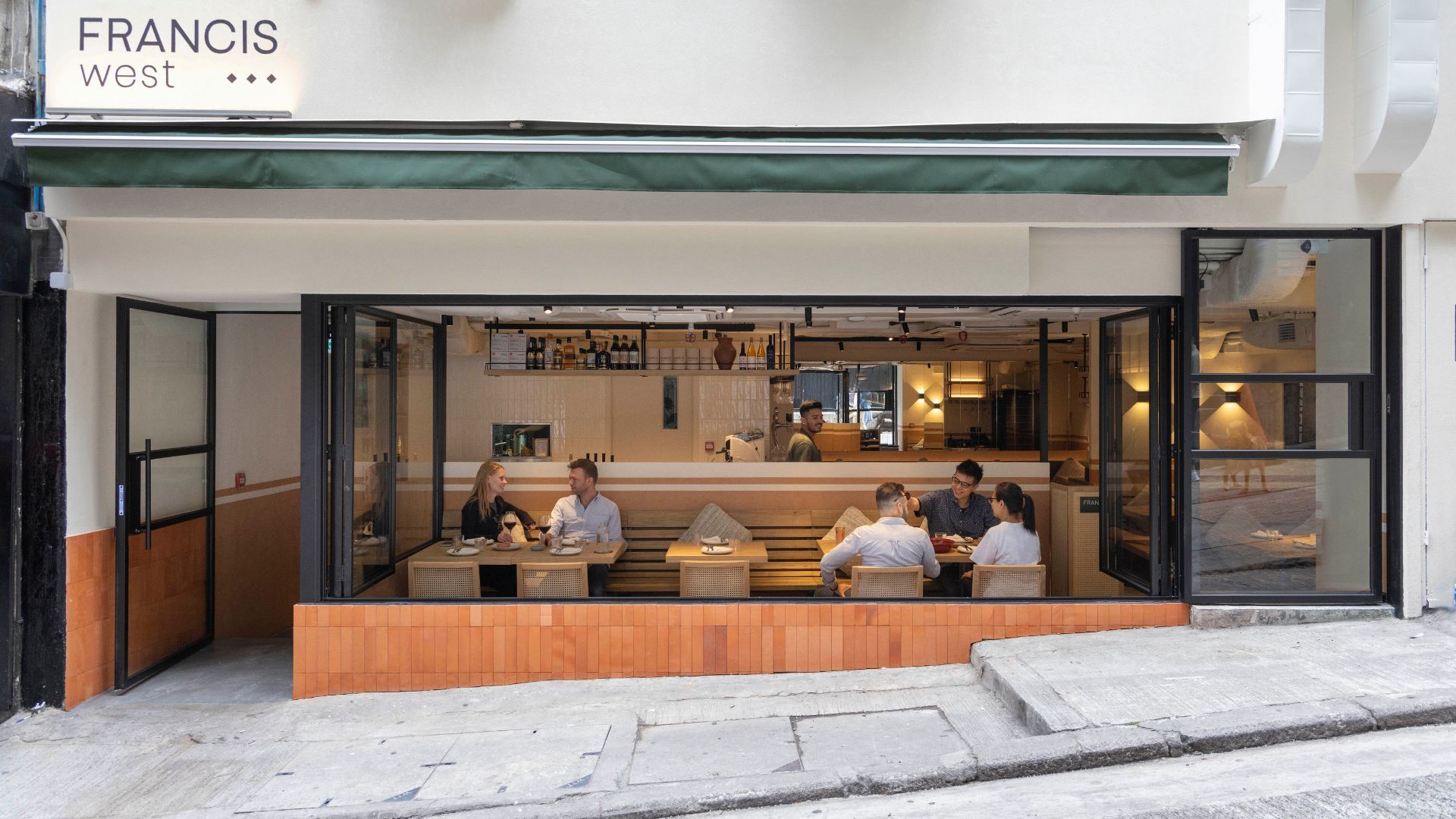 While Francis West touts its menu as mainly Maghreb, it also retains about 20 per cent of its specialities from the original Francis. Like its predecessor, Francis West offers mainly sharing plates with portions that allows the chance to try a few more dishes without overstuffing you.
We started the mezze with the more staple stone baked frena ($110), a typical Moroccan flatbread normally baked on hot stones; the piping hot bread went perfectly with the hummus, red zhug and matbucha. The mashwiya ($100), a Tunisian salad/sauce of grilled eggplant, tomato and labneh, was tangy-sweet with a little spicy kick.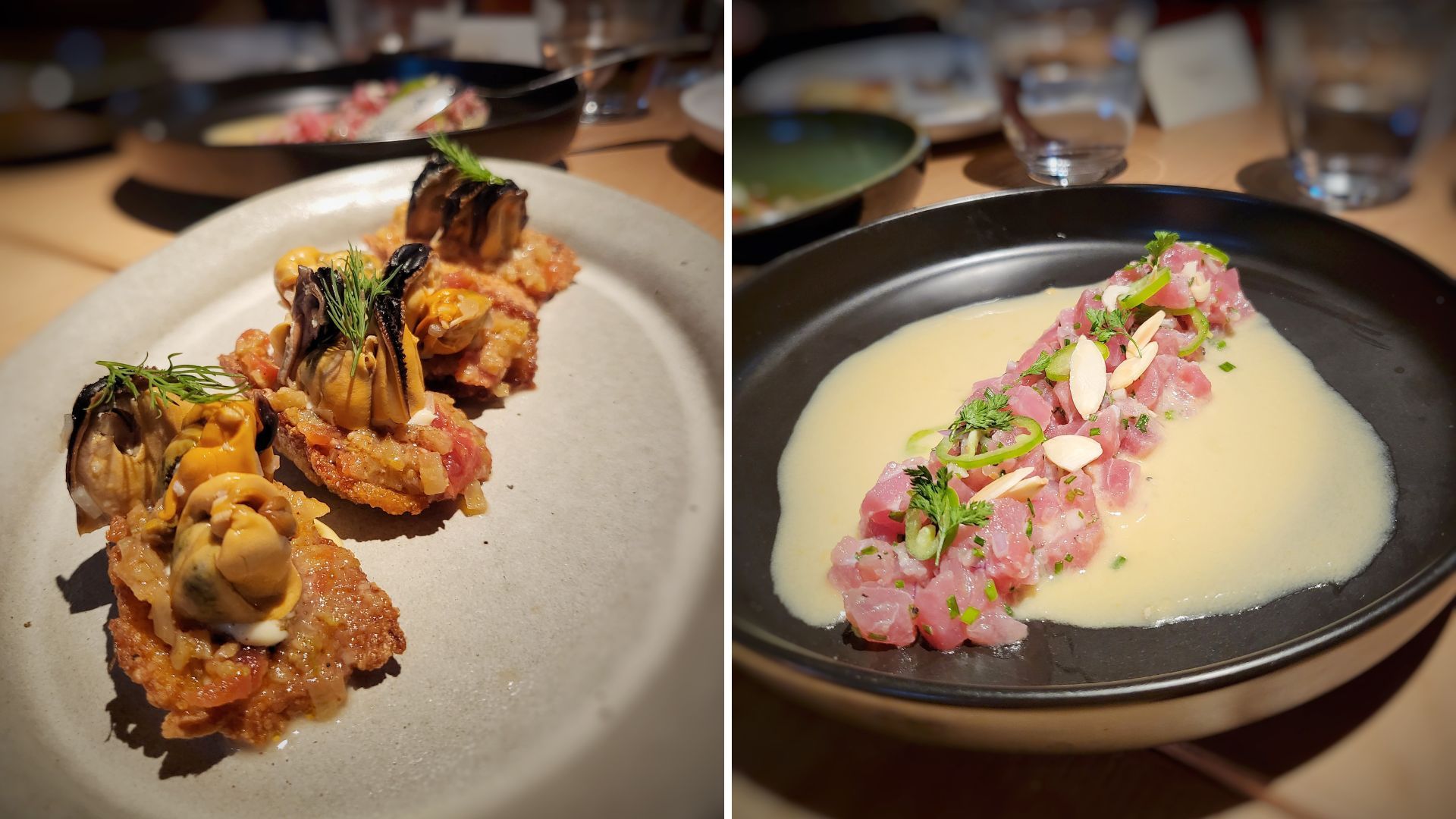 Tuna is one of my favourite fish and I've tried it done many ways, but I might have found a new favourite in the raw tuna ($180) here, served with argan and almonds on a base of yellow gazpacho. The textures from the cubed tuna, crunchy almonds and the cool flavour of the gazpacho gave this dish lovely layers.
I'm generally not a big potato fan but even I couldn't say no to a second helping of the burik ($120), a light pastry filled with potato and mozzarella. The crunchiness offset the richness of the filling utterly. The mussel escabeche ($120) in a base of tomato and fennel, served on crunchy burgul, was also an explosion of sweetness and savoury.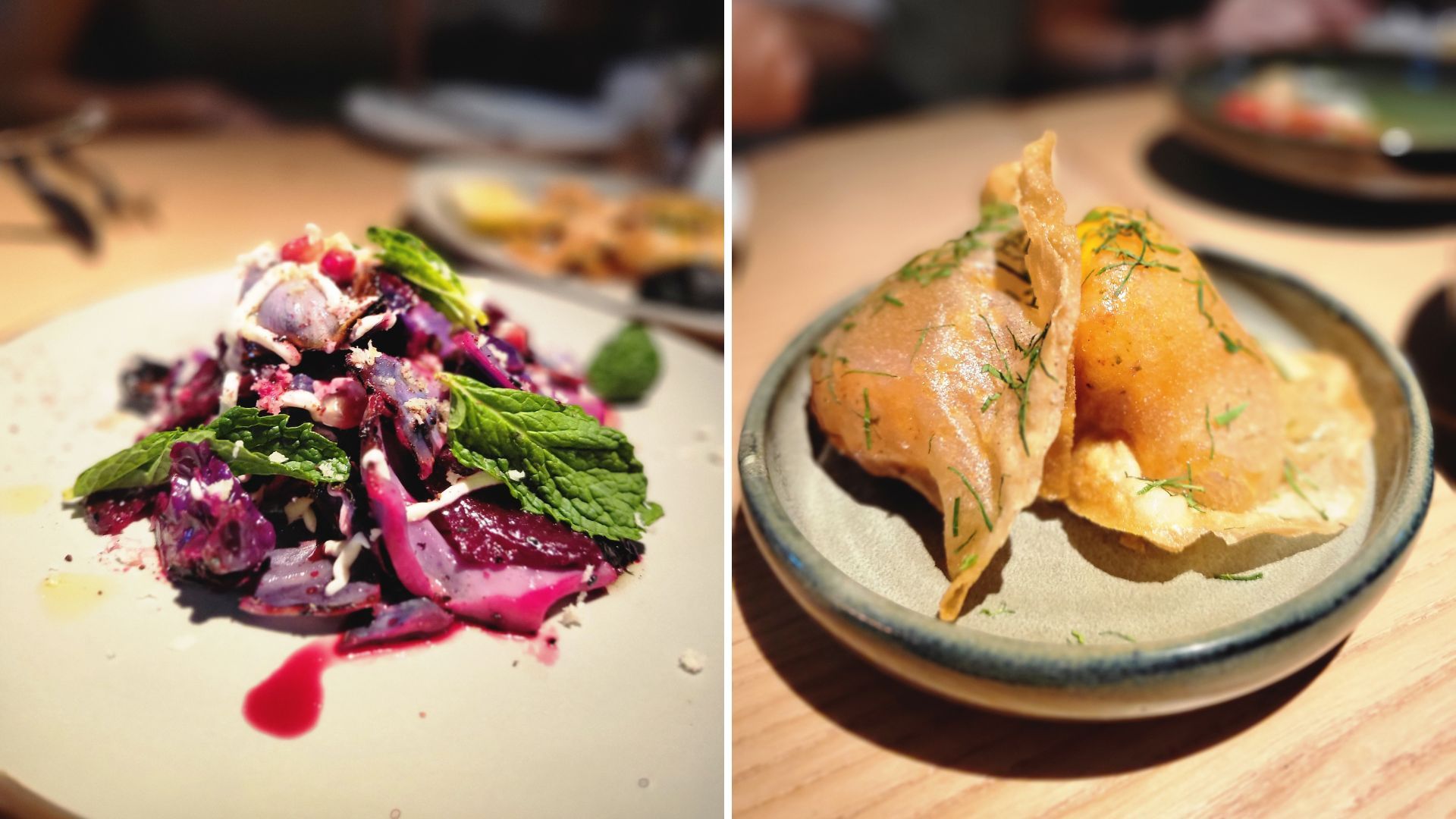 The grilled cabbage ($95) and the Jerusalem artichoke ($100) made us feel less guilty about the binge! The cabbage, especially, with a generous portion of beetroot, as well as horseradish and pomegranate gave us time to settle a little before we tackled the big guns.
The whole turbot is the most expensive dish on the menu at $350, but so worth it. The turbot meat was silky smooth, and the rich pungent sauce of pumpkin chershi, preserved lemon and black olive that smothered it was fragrant and mouthwateringly good. The lamb neck ($250)was meltingly tender and cooked in a pkaeile spinach and white bean sauce and was great with couscous.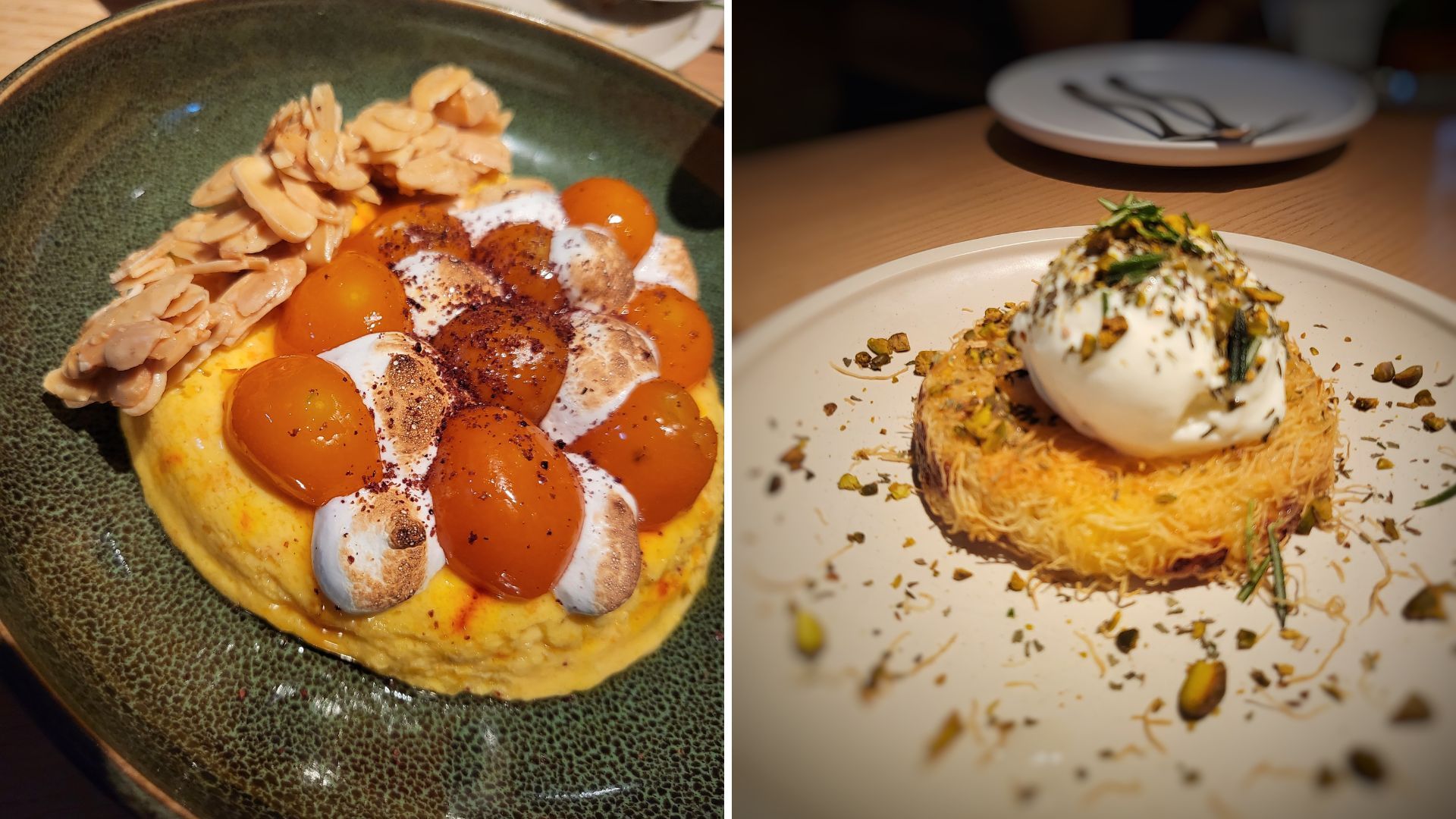 Diners who have been to Francis in Wan Chai will no doubt recognise the knafeh ($100), a spun pastry served with ice cream. The new dessert here is the kumquat ($100), with saffron, orange custard and almond crunch, which will appeal to those with a sweet tooth.
Cuisine
Maghreb (North African)
We Recommend
Mashwiya ($100)
Raw tuna ($180)
Mussel escabeche ($120)
Whole turbot ($350)
The Vibe
The restaurant is slight up the slope from Hollywood Road and, like many of the other places there, Is not very big. It seats about 36 and seats are close albeit not too cramped. The saving grace is that the huge window in front opens up and makes the place feel much bigger and disperse some of the noise. It's perfect for a casual night out with friends when you're not up for fussy dining. The restaurant has a pretty interesting wine list with wines that generally cost less than $1,000 and cocktails for under $100. It makes for a great night out without breaking the bank.
Quick Notes
Price for two:
$400 – $500 before drinks
Address:
Felicity Building, 42 & 44 Peel Street, Central
Reservations: https://www.sevenrooms.com/reservations/franciswest
Opening Hours:
Monday – Saturday: 5.30pm – 11pm