Move over bad boys, 2023 is all about soft, considerate men who are living embodiments of green flag energy. And popular Korean dramas – particularly the romantic ones – have got the memo, spotlighting some of the best, most swoon-worthy male leads in entertainment history. Here's our pick of a few that have upped our standards.
From celebrating male fictional characters written by women to championing therapy for all genders – there's been a significant shift in the way the world approaches relationships. The allure of the 'bad boy' trope – intricately connected to long nights spent crying and confusing will-he-won't-he situations – has long been replaced by a general consensus on men that are emotionally available, present, and kind. In fact, non-toxic relationships – and not waiting for a text back – seem to be the general motto of the current generation.
Thankfully, Korean dramas – between breezy dates and hilarious misunderstandings – offer just that, with men who go above and beyond for their significant others. In part, this might be why these shows have such a hold on the general population. Whether you're keen on exploring said characters or are looking for your next binge – we're looking at a few of the best examples in Korean dramas, especially those worth manifesting for all our romantic relationships this 2023.
Check our complete list of K-dramas to watch!
Best romantic Korean dramas for male characters that are walking green flags
Crash Landing On You (Ri Jeong-hyok)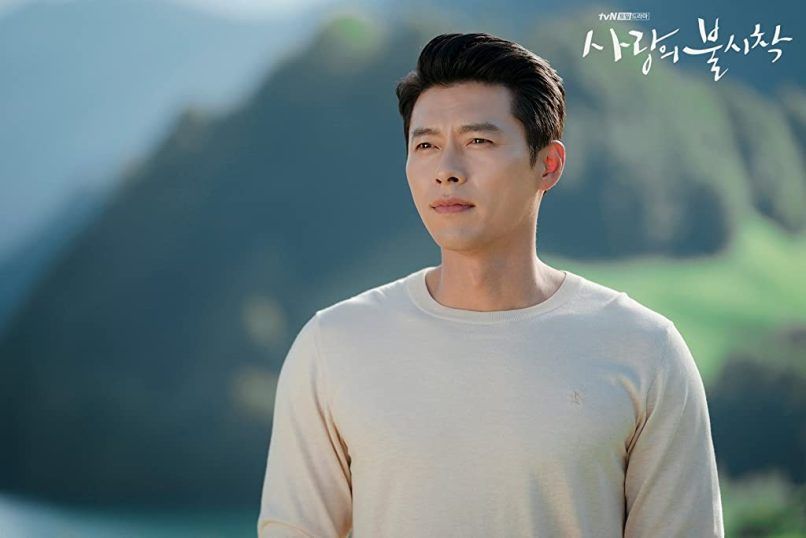 North Korean captain Ri Jeong-Hyok needs little introduction. Aside from the way he consistently protects and cares for Yoon Se-Ri's needs, the show truly spotlights his loyalty and availability. This includes making dangerous sacrifices for her, leaving enough notes and little messages on her phone to ensure she doesn't feel too lonely, spending time buying her favourite products to make her feel comfortable, and sticking by her side even when things get rough. Not a red flag in sight!
Hometown Cha-Cha-Cha (Hong Doo Sik)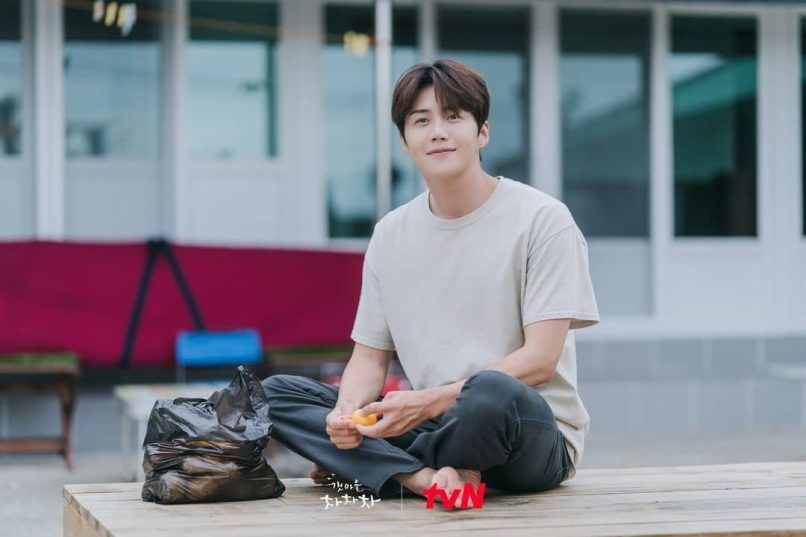 This breezy romantic Korean drama sees the lead Hong Doo Sik slowly open up to the female lead Yoon Hye-Jin – helping her find her missing shoe that she holds so dear, making wine for her to try, and even looking after her everyday needs. He's a modern-day renaissance man – possessing a string of licences that declare his expertise in a series of skills and jobs. And he uses them all to do odd jobs around town at very nominal costs – an insight into his kindness. He also has a large community of people he cares for and who care for him and he goes out of his way to support those around him. Checks all the boxes if you ask us.
Business Proposal (Cha Sung Hoon)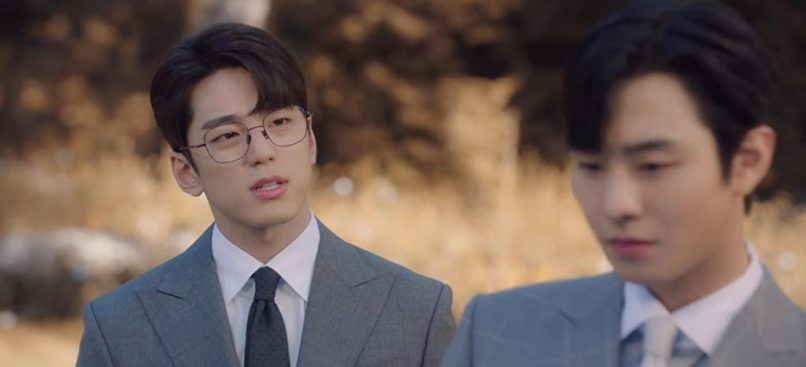 Few Korean drama characters are as loyal and dedicated as Cha Sung Hoon from the wildly popular romantic series The Business Proposal. His commitment to his childhood best friend and current boss Kang Tae Moo leads him to keep his supposed "fiance" Young Seo – the woman he happens to be interested in – away. Despite this, he manages to find ways to support her – rushing through traffic to help her with her bathroom woes, supporting her passion, and taking down her perverted neighbour. This continues once they get into a relationship, with him sticking by her when she cuts ties with her unsupportive family, offering to invest in her new business, and embracing all her quirks. If that doesn't spell green flag, we don't know what does.
Our Beloved Summer (Choi Woong)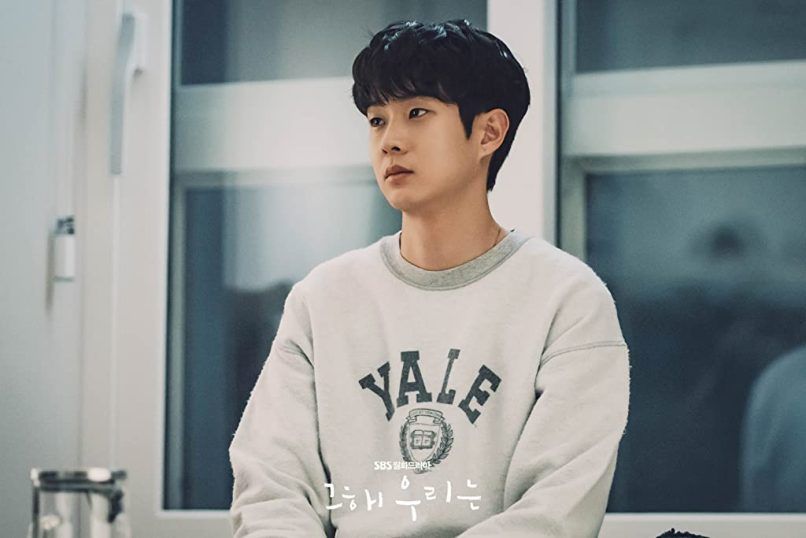 The male lead of the cult-classic Our Beloved Summer is one of the most green flag boyfriends of the K-drama world. In particular, this is due to his thoughtfulness, which translates into him moulding his sleeping schedule to be with her, sticking by her even when they're upset with each other to ensure she never feels alone, involving her in his everyday life – from his work to family. He also pays close attention to her, wondering if she's eaten since he's aware of her bad eating habits. However, the most important factor of them all is that this stays consistent – even when they're going through a break up.
Weightlifting Fairy Kim Bok-Joo (Jung Joon-hyung)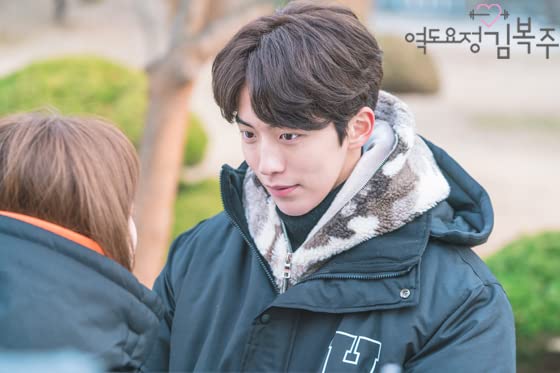 Once Jung Joon-Hyung realises his feelings for fellow athlete Kim Bok-Joo, he truly shows up for her. We're talking thoughtful presents, open displays of affection, and sticking through every up and down. Save for the few bouts of jealousy he had, he truly spoke every love language to his partner. Not to mention, he grew through the course of the relationship. And if that doesn't spell boyfriend material, we don't know what does.
Which of these romantic Korean drama characters do you think is the best example of a green flag?
All images: Courtesy IMDB
Frequently Asked Questions (FAQs)
Question: What are green flags in K-dramas?
Answer: Being emotionally present, supporting their partners' passions, and being thoughtful are some common green flag trope that Korean drama male leads have.
Question: Are there any Korean dramas with male characters giving green flags?
Answer: Jung Joon-hyung from Weightlifting Fairy Kim Bok-Joo, Cha Sung Hoon from Business Proposal, and Hong Du-Sik from Hometown Cha Cha Cha are a few examples of male characters that are walking green flags.