The OG platform Netflix churns out plenty of new content every month. From brand-new originals to returning favourites, there's simply a lot to put on your watchlist.
However, with so many shows to navigate, it can be easy to fall into a routine of watching your few favourites repeatedly. And while there is no harm in rewatching Stranger Things for the umpteenth time, there are plenty of new options every month. If you're unsure where to start, we're here to help you narrow down your choices. These fantastic new shows are making their Netflix debut this month.
Get your popcorn ready because an exciting new lineup is coming your way this month.
The best Netflix shows and movies to watch in April
BEEF
BEEF follows the aftermath of a road rage incident between two strangers, Danny Cho and Amy Lau. Danny, a failing contractor with a chip on his shoulder, clashes with Amy, a self-made entrepreneur. As their ongoing feud intensifies, it also starts to unravel their lives and relationships.
Release: April 6
Chupa
This fantasy-adventure film centres around 13-year-old Alex. While visiting his family in Mexico, the shy teenager finds an unlikely companion—a young chupacabra hiding in his grandfather's shed. To save the mythical creature from falling into the wrong hands, Alex and his cousins must embark on the adventure of a lifetime.
Release: April 7
Hunger
Aoy runs her family's local stir-fried noodles restaurant in the old quarter of Bangkok. However, her life changes when she receives an invitation to train under the tutelage of chef Paul. Aoy leaves her family business behind to join Hunger, Thailand's number one luxury restaurant. Does Aoy have what it takes to make it successful, just as she's always dreamed of? Stay tuned to know!
Release: April 8
Queenmaker
Queenmaker leads Netflix's Korean drama slate this month. It tells the story of Hwang Do-hee, a genius public relations officer who used to oversee the Corporate Strategy Team in Eunsung Group. This time around, she dives into an election campaign for human rights lawyer, Oh Kyung-soo, to get her elected as the mayor of Seoul.
Release: April 14
Phenomena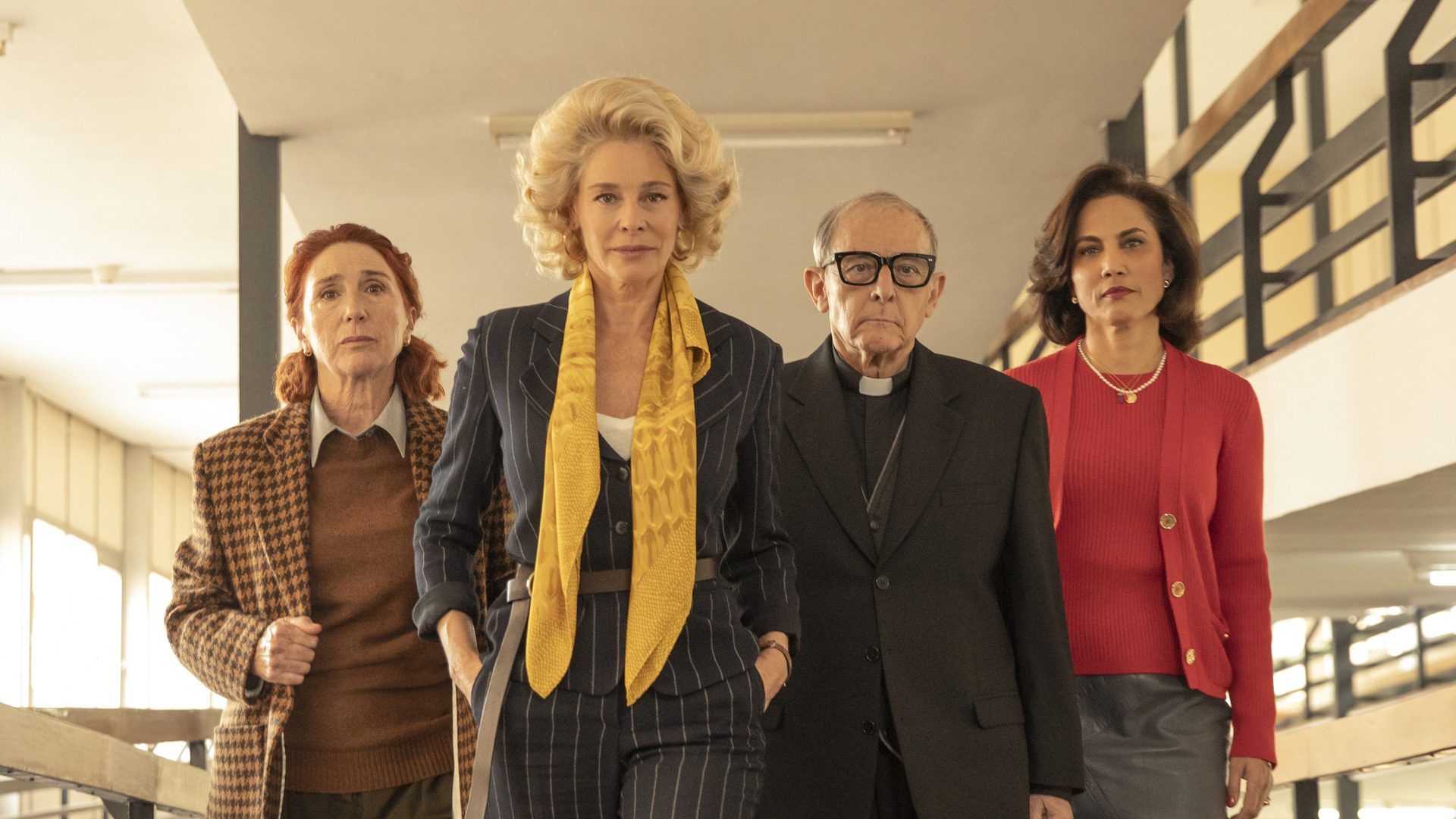 Phenomena is based on the real-life Hepta Group, an investigation team specialising in paranormal phenomena in the late 1990s. Sagrario, Paz, Gloria, and Father Girón investigate an antique shop where strange things are happening. But what seemed like a case like any other, turns out to become the most difficult one of their lives.
Release: April 14
A Tourist's Guide to Love
Travel executive Amanda accepts an assignment to go undercover and learn about the tourist industry in Vietnam to get her mind off after a breakup. Along the way, she finds adventure and romance with her Vietnamese expat tour guide, Sinh.
Release: April 21
Sweet Tooth: Season 2
Sweet Tooth returns for its second season this month. Gus and his fellow hybrids are held captive by the Last Men to find a cure for the Sick. To save himself and his friends, Gus needs to find new strength and uncover the origins of The Great Crumble.
Release: April 27
Which ones are you putting on your watchlist?