Best Bites is a roundup of the outstanding dishes we had within the last month: Those which renewed our love for established venues; caught our attention at a new opening; or freshly impressed upon us the creativity and skill of Hong Kong's talented chefs. From casual street snacks to meticulously prepared tasting menus, these are the best dishes to try in Hong Kong, and the plates we'd recommend you make a special trip for.
TMK: Rap & Rolls
The dish: Poppin' ice cream (HK$68)
A little drizzle of olive oil is one of life's greatest pleasures. On a fresh-out-of-the-oven sourdough, with slivers of charcuterie. Or, on a super-fresh salad alongside pools of balsamic vinegar. Or, even, as a finishing touch, chef's-kiss-style, atop a blanket of Parmesan cheese and beautiful swirls of pasta. On vanilla ice-cream, though? Questionable. Until TMK Rap & Rolls' Poppin' Ice Cream. It's a scoop of vanilla ice-cream with a well of extra virgin olive oil bored into the centre; finally, finished off with nori-dusted popcorn as garnish. It's sweet; it's savoury; it's creamy; it's crunchy — it's just a combination that really shouldn't work, but does. I can't explain it, it's just that good. — Joey Wong, Editor
Grissini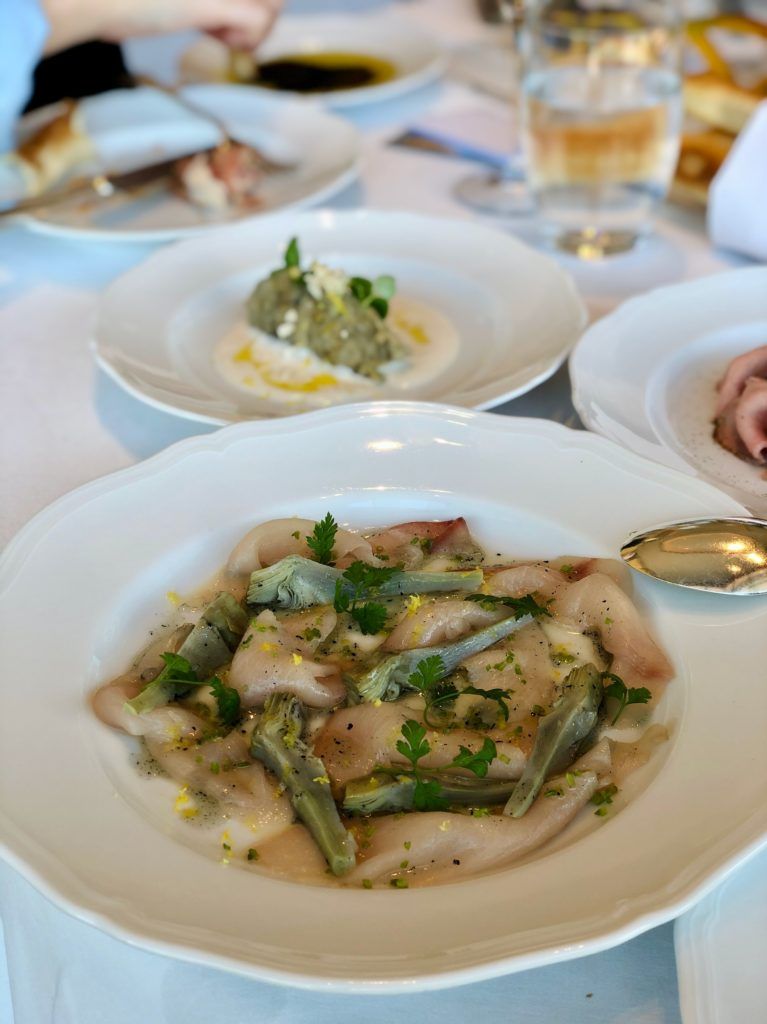 The dish: Il Carpaccio di Ricciola (HK$230)
As a general rule of thumb, whenever Keti Mazzi extends an invitation to lunch, one should always make a concerted effort to drop whatever one is doing and attend. The beguiling imperatrix of Certa (Hong Kong's premiere e-tailer of gourmet Italian provisions) recently held court at Grissini: Grand Hyatt's criminally underrated Italian destination; and the sandbox of chef Marcello Scognamiglio.
The young Neapolitan firebrand has made it his mission to celebrate staples of Italy's lesser-known localities, but always in a manner that feels bright and unstuffy — precisely what Hong Kong needs. A simple dish of yellowtail carpaccio (HK$230) communicates the finer points of this philosophy: apparently little more than raw fatty fish, thinly sliced then coated in olive oil, citrus, and chervil. As with many of the most emblematic Italian dishes though, pleasure rests in how everything coalesces. There's the contrast of the velour-soft fish and crunchy artichoke; faint aniseed flavours from chervil sparking against the tang of citrus; and a secret ingredient known as colatura. Not unlike garum, the latter is to all intents and purposes fish sauce from Campania — produced by fermenting anchovies in a brine solution. That gives chef Marcello's carpaccio a little welcome intensity, as the colatura accentuates all those underlying sensations of fat, acidity, and umami. — Randy Lai, Contributing Editor
Grissini, 2/F, Grand Hyatt Hong Kong, 1 Harbour Road, Wanchai, Hong Kong, +852 2584 7722
J.A.M. Joint Asian Market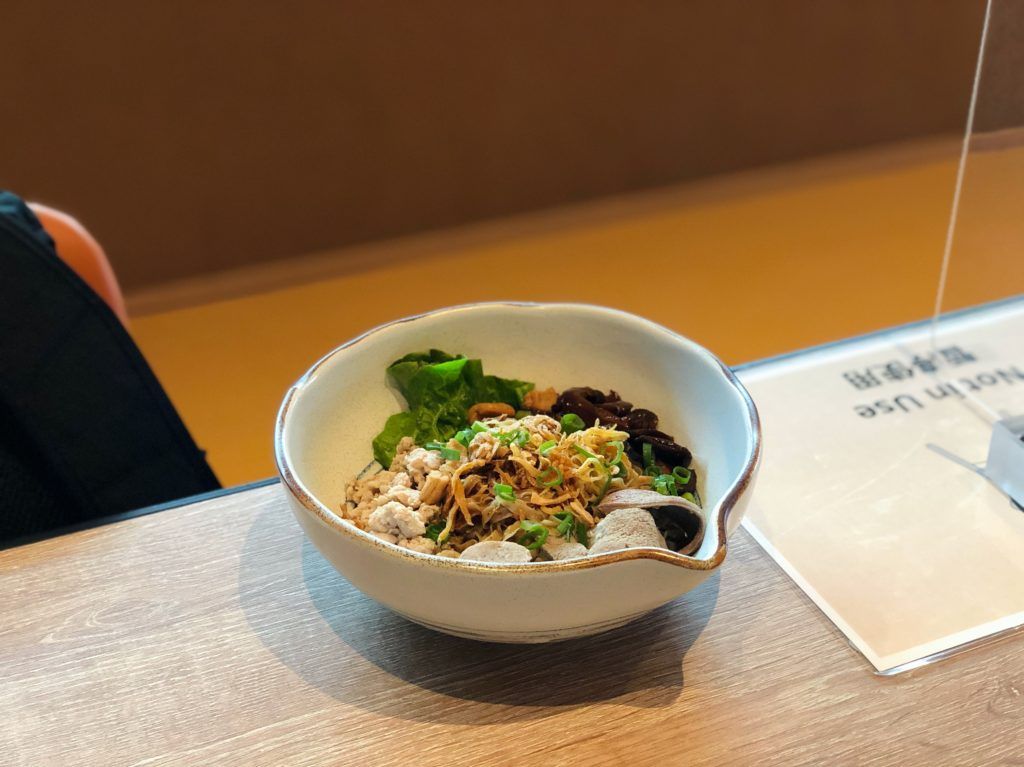 The dish: Bak Chor Mee
Like many punters who are nominally interested in F&B, I've always been puzzled by the lack of quality options for Singaporean/Malaysian cuisine in Hong Kong. While he takes a break from the world of brigades and white-hatted kitchens, chef Barry Quek looks set to shorten that gap with 'Uncle Quek' — his specialised purveyor of mee and Milo Dinosaurs operating under the wider ambit of the J.A.M. food court.
At the behest of some Singaporean chums, I made an immediate beeline for the bak chor mee (part of the HK$148 lunch set): among the definitive noodle dishes to order whilst navigating the sites and smells of Maxwell, Tiong Bahru, and Singapore's various other iconic hawker centres. Full disclosure: if your initial encounter with bak chor mee came courtesy of the legendary Tai Hwa Pork Noodle, this version isn't a blow-for-blow remake. At the heart of Barry's recipe is a desire for equanimity, which means a mee that goes a little gentler on the authentic accoutrement of pork lard, vinegar, and chilli. Still, by any reasonable standard, this is an incredibly satisfying bowl of dry noodles; and having had it multiple times, I've always come away contented. Proof that feeding the masses needn't be a dull and flavourless exercise. — RL
J.A.M., G/F, Nexxus Building, 41 Connaught Road Central, Central, Hong Kong, +852 2808 1086
The Aubrey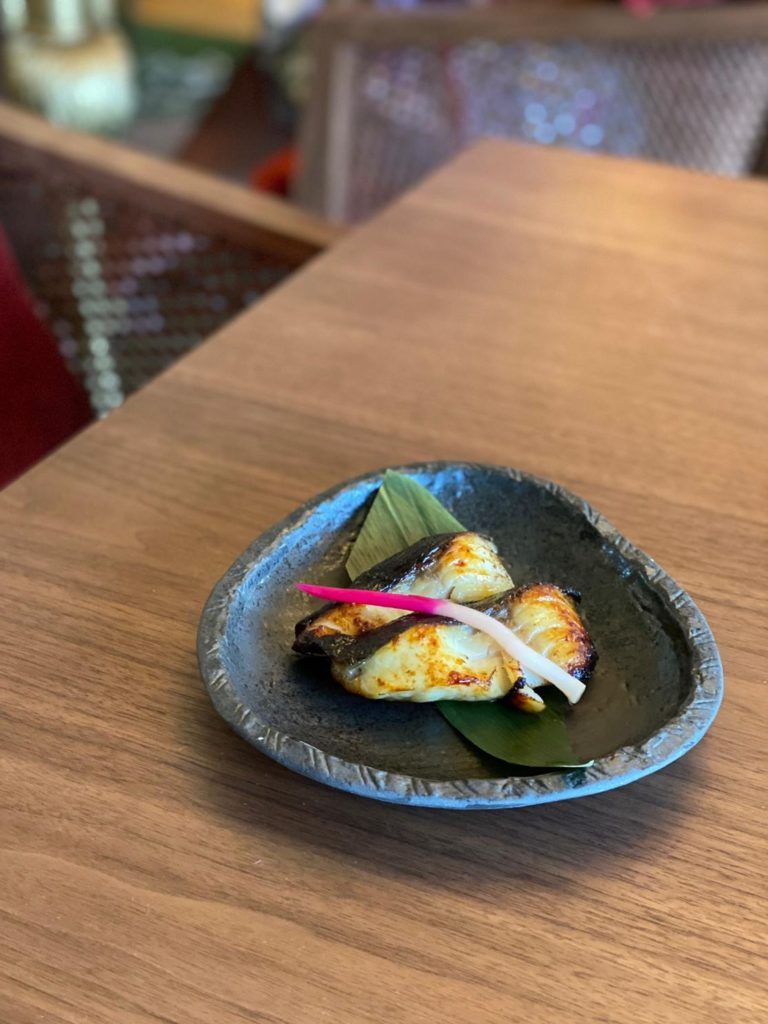 The dish: Sakiyo miso sablefish (HK$418)
Put me in any modern Japanese restaurant, if there's a robata (short for robatayaki and translates to 'fireside cooking') section, it's most probably going to be my favourite. The fragrant smokiness from being fresh off a sizzling charcoal grill; the sweet and savoury brush of tare for a final glistening coat. It's easy, it's delicious and you know it's always going to be good.
It was the same during my experience at The Aubrey, the new izakaya atop the Mandarin Oriental. Despite many other delightful standouts — the white miso soufflé is one; the wagyu oxtail and bone marrow fried was is another — it was the sablefish that was enjoyed most. Chosen as a more sustainable alternative to the more commonly used cod, the sablefish had the same butter-soft, melt-in-your-mouth bite that played a delicious contrast to the crisp, just-charred skin. Instead of a tare, it's seasoned with Sakiyo miso, a sweet, creamy white paste thats lighter that the brown counterpart and complemented the fish so delicately. A dish that's just comforting to have, really. – Lorria Sahmet, Style Editor
The Aubrey, Mandarin Oriental, 25/F, 5 Connaught Road Central, Central, +852 2825 4001
The Last Resort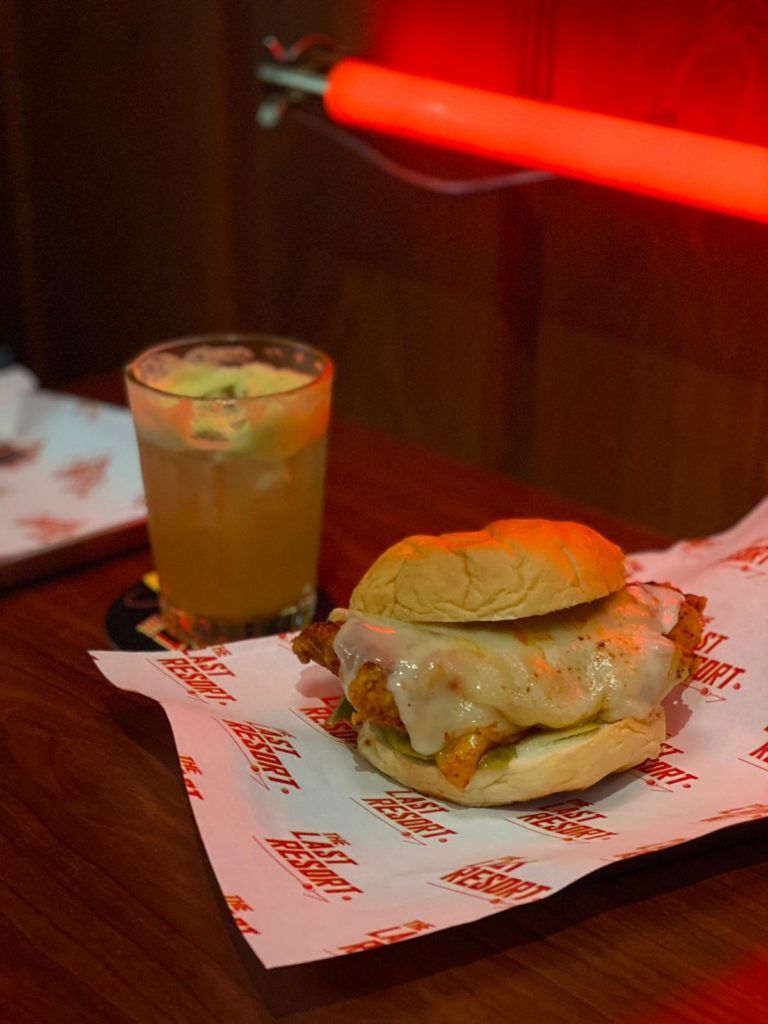 The dish: Hot chicken sandwich (HK$80)
To find a good piece of fried chicken in Hong Kong — not the sauce-doused Korean version or the salt-and-pepper Taiwanese kind — is not an easy task. Many may agree. Not simply by a test of crunchy coat and juicy interior, either. But a recognition in ingredients, prep-work and process, brined before coating, frying and repeating, twice. That's how it's prepared at SoHo latest newcomer, The Last Resort. It's a moody dive bar. It's edgy. It's cool. The soundtrack is great. It's the place you wouldn't mind digging in and getting your hands dirty (they recommend it!). The fried chicken, sourced from New Territories and seasoned with a 12-spice blend, is of course, amazing. "Shatteringly crispy" as it was advertised, and so it was.
But the hot chicken sandwich, a deliciously photogenic bun, is deserving of a notable mention of its own right: The bun, two pillow-soft covers, manages to hold together a melted Monterey Jack cheese, a just-as crispy, crunchy, crackly chicken thigh drizzled in fragrant hot sauce, kosher pickles and pickled jalapeños for an extra kick of heat for a satisfying bite. Consider the ingredients separately, bits and pieces of sandwich basics, but together? A plate of wonderful comfort. We'd recommend the sour cream drip with sweet chilled swirled through, it would be an instant cooler to the fiery bun.
Wondering about that green drink at the back? It's a Whisky Apple (HK$50) and its delicious. You can read about the drinks over at Best Sips. – LS
The Last Resort, 52B Peel Street, Central, Hong Kong, +852 2442 2440