With the long-awaited return of dinner service in Hong Kong, everybody's clamouring for reservations at all the new restaurants in town.
From a new waterfront fine-dine featuring two Hong Kong culinary talents to a healthy vegan bubble tea and snack shop in Central — these are the most exciting new restaurants to try in Hong Kong this September.
COBO House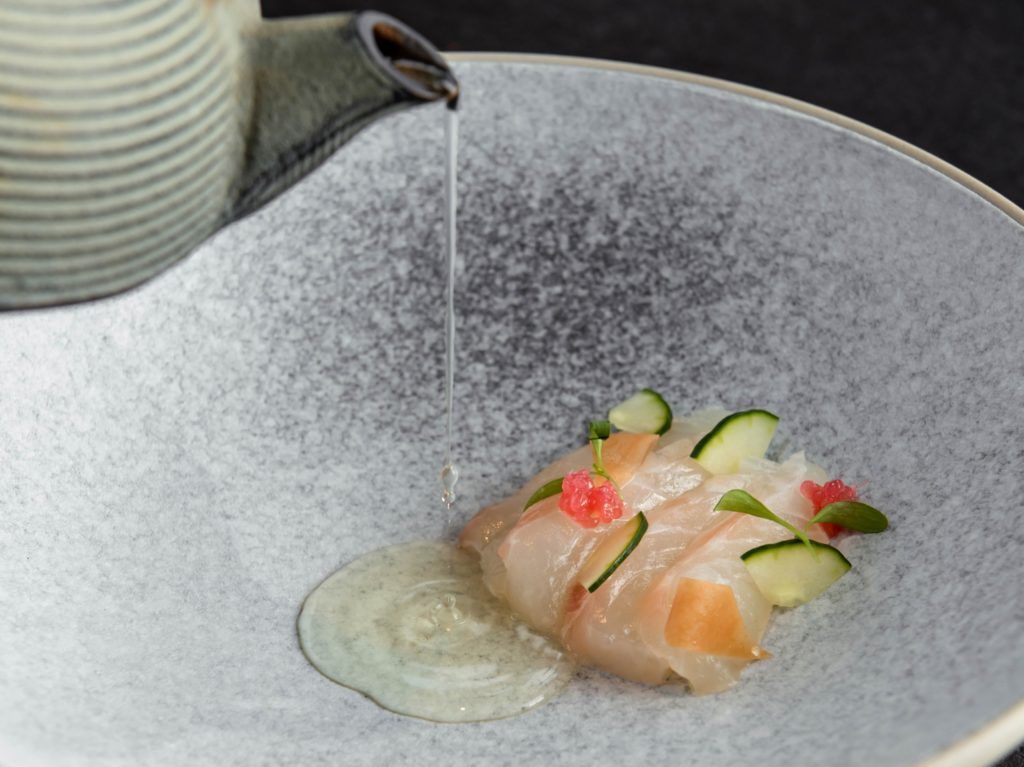 Formerly holding fort in Shek Tong Tsui as a collaborative effort with patissier Janice Wong of 2am:Dessertbar, COBO House returns in a swish new waterfront digs at K11 Musea's freshly unveiled sixth floor Art & Cultural Centre, which features 105,000 sq.ft. of space filled with contemporary art and sculpture.
Here, the sun-drenched 50-seater brings on two executive head chefs: homegrown talents Ray Choi and Devon Hou, who previously cut their teeth at a number of acclaimed kitchens around town such as L'Atelier de Joël Robuchon, Amber, Arbor and Tate Dining Room. Described as a 'knife and spoon' in their dichotomous and multitalented efforts, the duo are launching the restaurant with an 'unspoken' (QR code-activated) menu, featuring six-and eight-course tasting menus (six-course HK$1,180; eight-course HK$1,480) as well as a business lunch menu on offer. Highlights of their debut 'Chapter Zero' menu features Hokkaido Akkeshi oysters accompanied with caviar and salmon roe, kombu-marinated sea bream, as well as a seasonal Yamanashi white peach and shiso ice cream with rice puff.
COBO House, Shop 602, 6F, K11 MUSEA, Victoria Dockside,18 Salisbury Road, Tsim Sha Tsui, Hong Kong, +852 2656 3088
Sushi Haru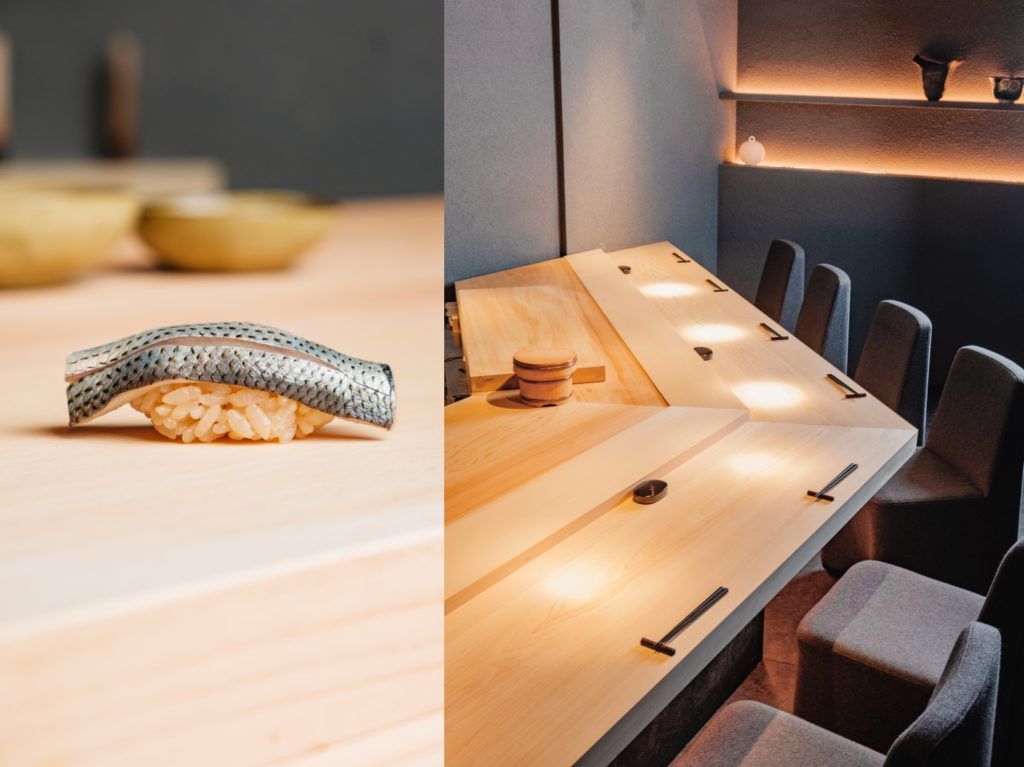 If you've visited the plush teppanyaki dining room that is Crown Super Deluxe, you would have had your interest piqued at a curious neon sign at its entrance — now leading the way to Hong Kong's newest, not-so-secret eight-seat sushi bar, Sushi Haru. The latest venue under Black Sheep Restaurants' expansive family, Sushi Haru gives the stage to the founders' Syed Asim Hussain and Christopher Mark's favourite sushi shokunin, Motorau Inazuka — as well as harks back to co-founder Mark's former stint as a chef in Tokyo. Prizing trust, respect and craftsmanship, Sushi Haru serves an omakase menu (15-course lunch at HK$898; 22-course dinner at HK$1,500) at its handsome hinoki wood bar, where you can expect Edomae-style sushi focusing on marinating and ageing processes to enhance the natural flavours of the fish.
Sushi Haru, M/F, LKF Tower, 33 Wyndham Street, Central, Hong Kong, +852 2111 1450
Smoke & Barrels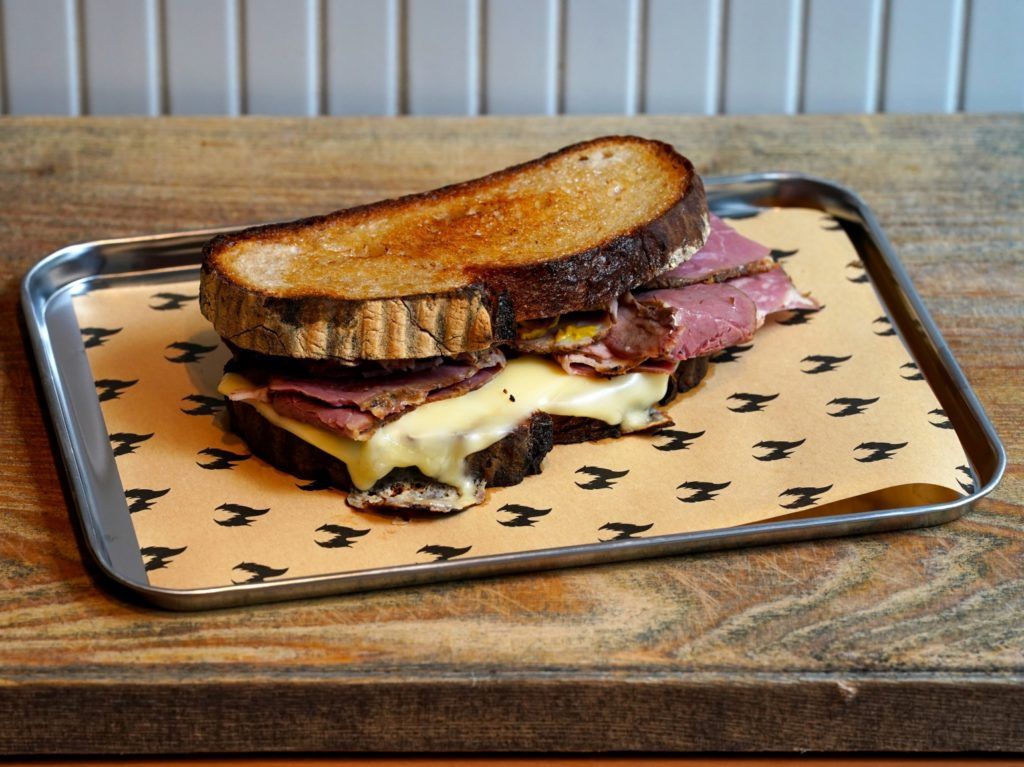 Let's clear this up: Smoke and Barrels is one of two similarly named, Southern-inspired barbecue joints opening this autumn (the second, 'Smoke and Barrel' is helmed by the folks behind Kinship, slated to open in October on Wyndham Street). Part of Cupping Room's expanding portfolio, Smoke & Barrels is a spacious grab-and-go concept on Graham Street that serves house-smoked meats, takeaway sandwiches and New Orleans-style iced coffees, not to mention quenching spiked slushies (frozen Irish coffee, anyone?) to take the edge off Hong Kong's high temperatures — curated by former PDT mixologist Chanel Adams.
This deli makes everything in-house — from curing and smoking its meats on-site to making all of its bakery items from scratch. Try the US prime brisket on toasted brioche, the silky-soft smoked salmon and cream cheese croissant, or the delightful chicken avocado and gouda sandwich for a quick and delicious lunch option in the area. Smokehouse meat platters are also available for dine-in or takeaway. Want to end on a sweet note? Don't miss out on burnt Basque cheesecake by sister concept La Viña, named after the famed bakery in San Sebastian, which shares the space.
Smoke & Barrels, Shop 3, LG/F, My Central, 23 Graham Street, Central, Hong Kong, +852 9612 0988
DPD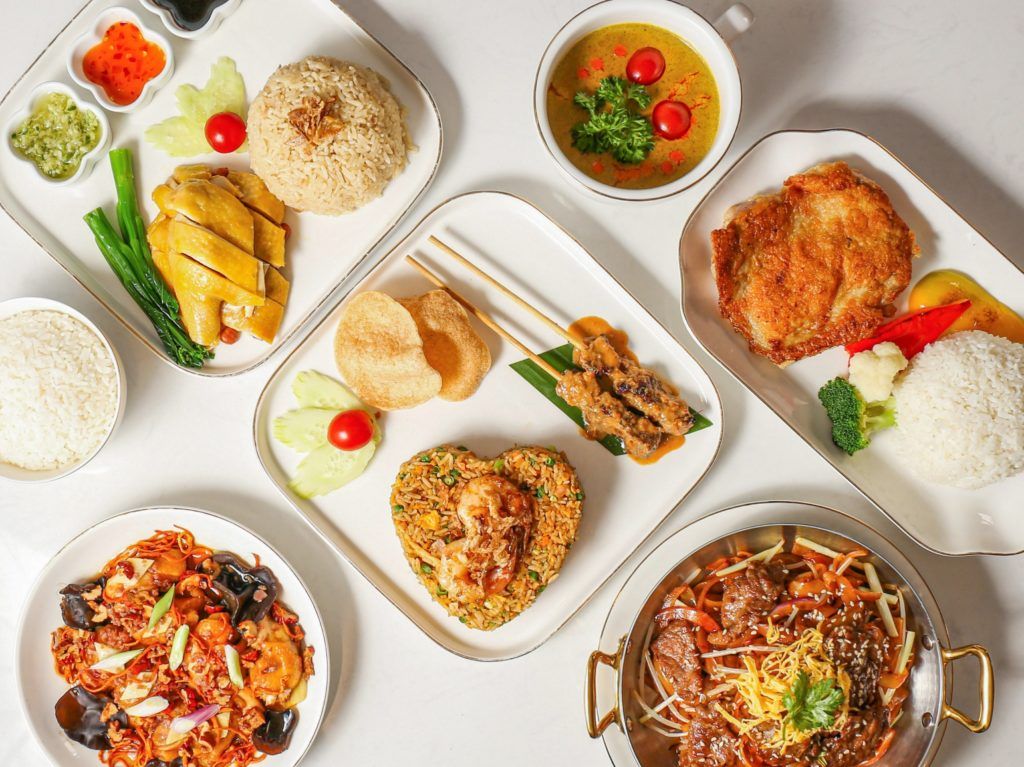 Helmed by former Ming Court executive chef Jacky Tse Chi-wai and managed by a team of seasoned five-star hotel staff, Mong Kok newcomer DPD brings on nostalgic dishes that speak to generations of food-loving Hongkongers. DPD stands for 'dai pai dong,' hence harking back to Hong Kong's flame-kissed street style favourites with a Southeast Asian bent — matching chef Tse's decades of experience working in five-star Cantonese kitchens as well as previous stints at notable restaurants in Thailand and Singapore. Signature dishes include chef Tse's perfected, wok hei-laden stir fried beef rice noodles, made with a secret sauce of ten ingredients; Hainan crystal chicken, foregoing the common soy brine for pandan, lemongrass, garlic and other herbs; as well as the DPD Tom Yum seafood soup, oozing with prawns and 12 types of freshly flown-in Thai herbs and spices. DPD is expected to expand to Fortress Hill later this December, with multiple locations slated to open city-wide in the following months.
DPD, Shop B2-B4, G/F, Far East Consortium Mongkok Building, 244 Portland Street, Mong Kok, Hong Kong, +852 2827 8638
Kome Korner
Onigiris and omusubi rice balls have become somewhat of a go-to takeaway meal for Hongkongers with busy schedules, and those in Tsim Sha Tsui will be able to make the most of this new launch: Opening as part of Guu San, a premium Japanese deli and grocery store opening on Middle Road in September, Kome Korner is a stylish new omusubi shop, with the concept, menu development and branding done by F&B consultancy Off Mnu. Prizing sustainable sourcing and eco-friendly packaging, Kome Korner is fashioned as a premium, healthy and nutritious handcrafted grab-and-go concept, focusing on Japanese plant-based and fish-based ingredients as well as a variety of Japanese grains, not to mention minimal beef products.
Kome Korner, 15 Middle Road, Tsim Sha Tsui, Hong Kong
Katsumoto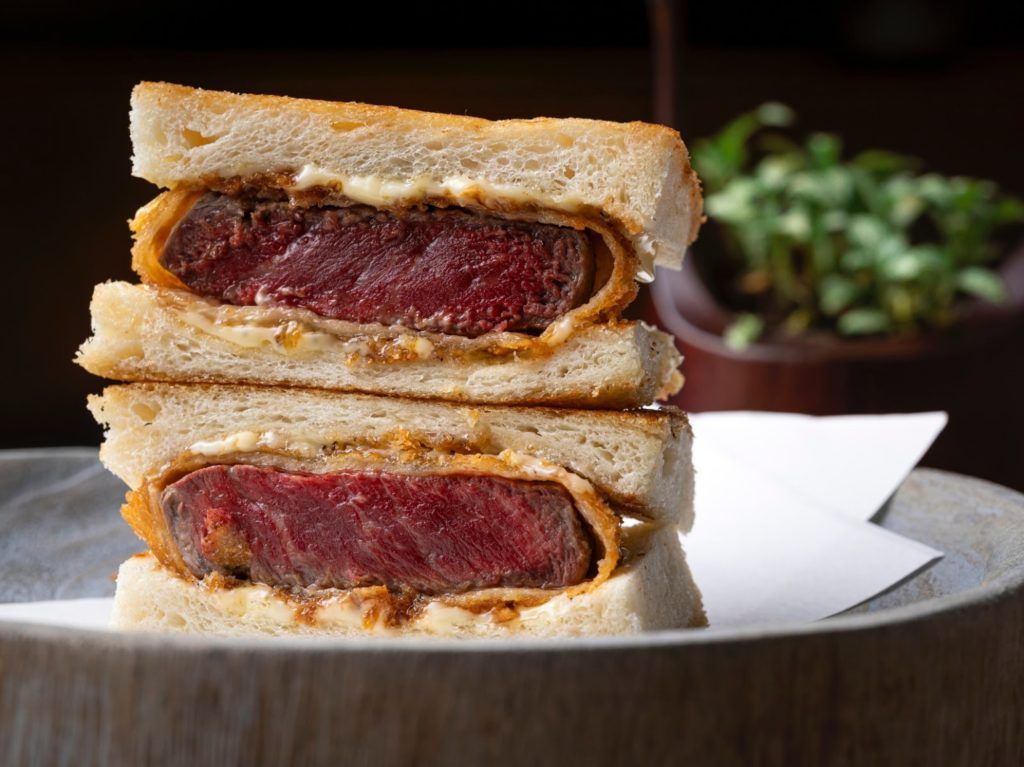 Sai Ying Pun's latest hyped foodie destination is none other than Katsumoto, Bistro Concept Group's modern izakaya concept, with former Silencio and Nobu executive chef Sean Mell at the helm. Surrounded by colourful samurai-themed wall art and artefacts, Katsumoto focuses on a menu that toes the line between hearty comfort dishes and classic izakaya fare — from grilled skewers to noodle bowls, to novel creations like the deep fried cheeseburger roll or corn tempura balls sprinkled with Cotija cheese. The star of the show so far is undoubtedly its Wagyu katsusando, featuring tender deep-fried Wagyu in between toasted milk bread and a layer of tonkatsu sauce and Kewpie mayo. Wash it all down with free-flow drink options, available on the weekend.
Katsumoto, 70 High Street, Sai Ying Pun, Hong Kong, +852 2606 0826
SuperHooman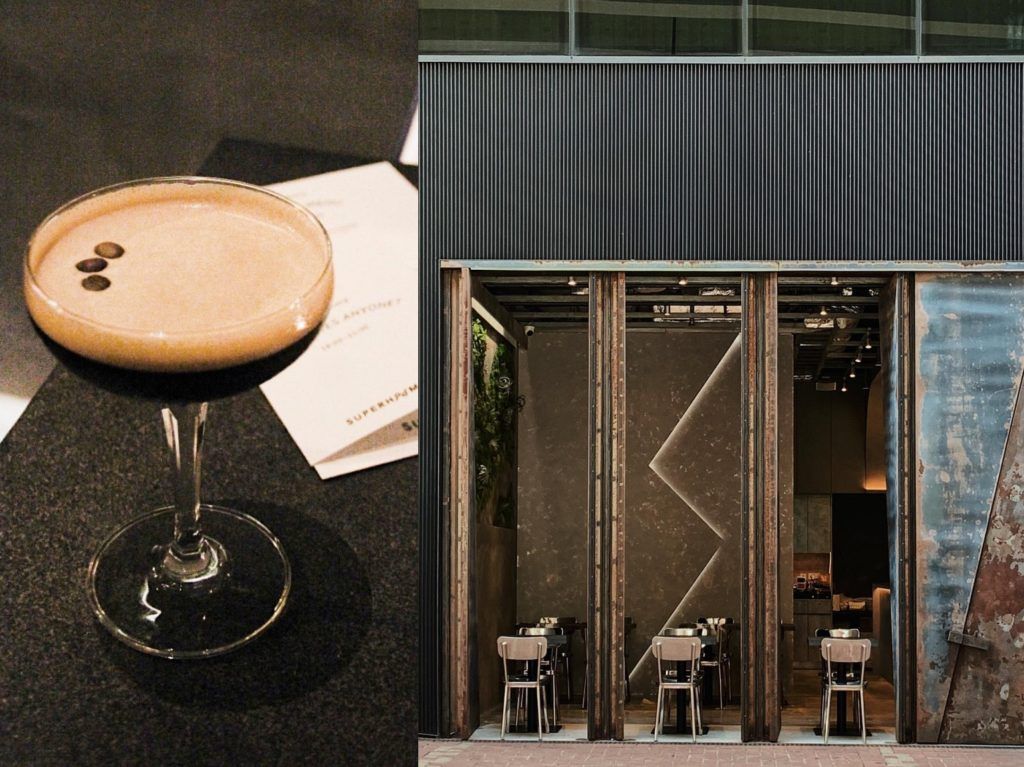 Located at the impossibly chic Tuve boutique hotel in Tin Hau, SuperHooman is the second pup-friendly cafe concept by the team behind Hooman by the Sea along the West Kowloon promenade. A coffee shop by day and bar by night, SuperHooman just might be your newest Insta-worthy excursion for brunch, thanks to its high ceilings and industrial-inspired interiors. The menu runs the gamut from elaborately plated avocado toasts and eggs bennys to pancakes and acai bowls, as well as perfectly swirled lattes. Come evening, former Quinary mixologist Shelley Tai is behind the bar (through 4 September 2020), shaking up eight specially curated cocktails for a limited period of time.
SuperHooman, G/F, 16 Tsing Fung Street, Tin Hau, +852 9181 1193
Mother Pearl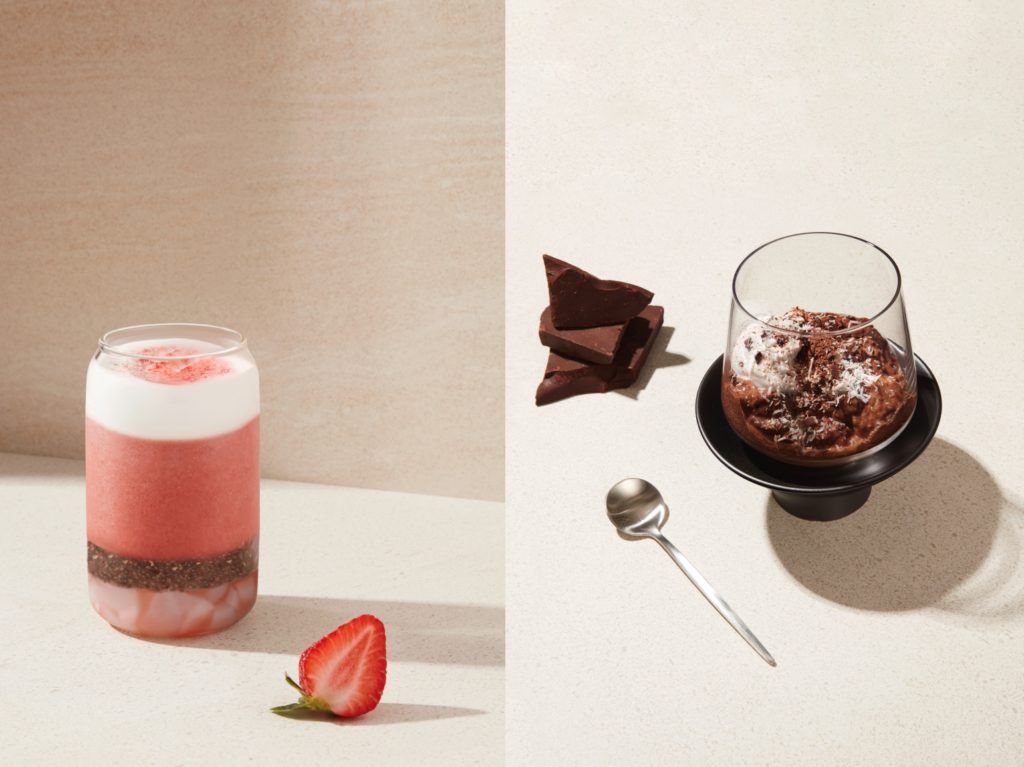 One of several bubble tea shops and cafés clustered around Lyndhurst Terrace, Mother Pearl joins the fray with a unique proposition: To create wellness-forward drinks and snacks to Central's most hip and health conscious. Enlisting plant-based chef and restaurateur Peggy Chan to consult on the menu, Mother Pearl serves up an array of low-calorie vegan beverages and grab-and-go snacks that are packed with superfoods — its house-made tapioca pearls come in four flavours: activated charcoal, moringa, turmeric and acai. Perfect for summer is the vitamin C-packed Lychee Rose, layering frozen strawberry and lychee purees with Keemun rose tea, chia jelly, nata de coco and sweetened with lakanto monkfruit syrup. Other favourites include the True East, made with moringa tapioca, black sesame paste, matcha and almond syrup; and the Pot of Gold, featuring a turmeric spice blend, Masala chai, oat cashew milk and topped with coconut foam. Mother Pearl is a concept by PO House, which is also behind sustainable 'slow' fashion brand Something Ode and up-and-coming skincare and wellness brand Nourish.
Mother Pearl, 25 Lyndhurst Terrace, Central, Hong Kong, +852 3596 5100
Yum Cha by Man Wah While Mandarin Oriental's Michelin-starred Cantonese restaurant Man Wah is under a renovation programme (reportedly reopening in late January 2021), fans of executive chef Wong Wing-keung's indulgent dim sum can still have a sumptuous Cantonese feast at the Small Connaught Room — open for lunch from Wednesday to Sunday, 11am to 3pm; and dinner from Friday to Sunday, 6pm to close. Expect a highly curated menu, featuring classic dim sum favourites such as har gau with tiger prawn and bamboo shoot; crab meat, black truffle and vegetable dumpling; barbecued Iberian pork loin char siu with longan honey; fried rice vermicelli with crab meat and egg, and almond cream with egg white as a nourishing and subtly sweet dessert to end.
Yum Cha by Man Wah, Small Connaught Room, 1/F, Mandarin Oriental, 5 Connaught Road Central, Hong Kong, +852 2825 4000
Ello Donut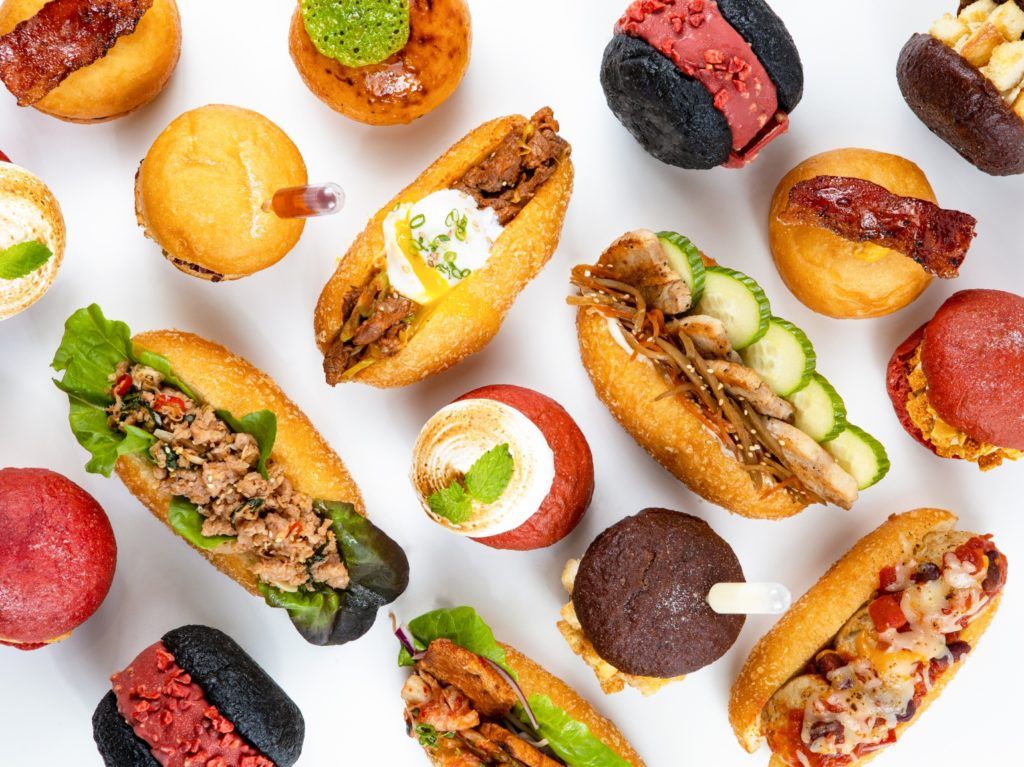 When: Through 15 November
Hong Kong's cravings for doughnuts have gone above and beyond the days of Krispy Kreme and Ello is the latest newcomer to offer these sweets with a handcrafted, contemporary bent. Popping up at K11 Art Mall for three months through to 15 November, Ello is a colourful kiosk whipping up equally vibrant doughnuts, doughnut-ice cream sandwiches, and savoury doughnut sandwiches alike — think flavours such as Hong Kong Milk Tea ice cream with a condensed milk toast-flavoured doughnut, a salted egg yolk doughnut topped with crispy bacon, or a hotdog bun doughnut filled with mala beef and egg. Partnering with local brewery Carbon Brews, Ello also serves an exclusive craft beer made to pair with its creations, rounding off a beverage menu that includes house-brewed kombucha, teas and sodas. During the pop-up duration, D-Mop is also offering a t-shirt and tote bag customisation service in-store.
Ello Donut, B/2, Atrium, K11 Art Mall, 18 Hanoi Road, Tsim Sha Tsui, Hong Kong