From innovative Spanish-Japanese bites by an acclaimed chef to Korean temple cuisine, soulful fish-based ramen to a new contemporary French dining room in Victorian surroundings, here are the best new restaurants in Hong Kong to put on your radar this July.
Ando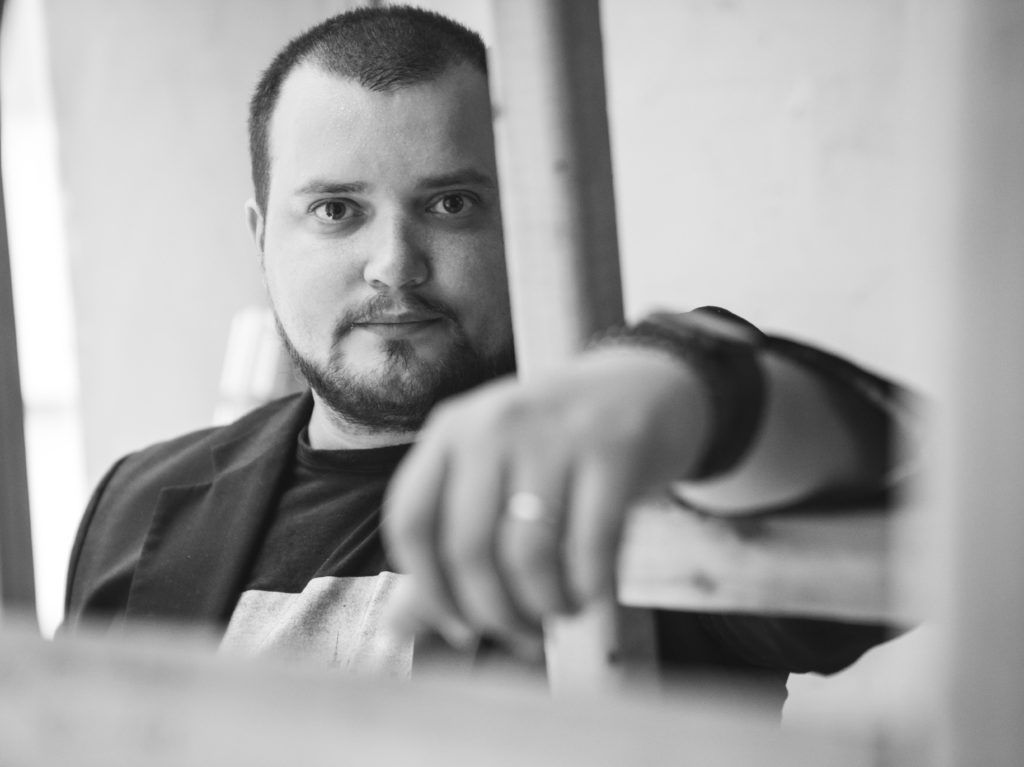 Argentinian chef Agustin Ferrando Balbi, formerly of Haku, has opened his first solo venture in collaboration with Jia Group. Taken after his latin surname Ferrando, Ando encompasses a dual meaning in two cultures close to his heart: The word means a sense of contentment in Japanese, while in Spanish it is the present participle — denoting the -ing of a continuous act in the present. Once doors open for Ando on 7 July, guests can expect unique cuisine that nods at both Balbi's ancestral roots and his years spent training in Japan.
Ando, 1/F, Sompteaux Central, 52 Wellington Street, Central, Hong Kong
Soil to Soul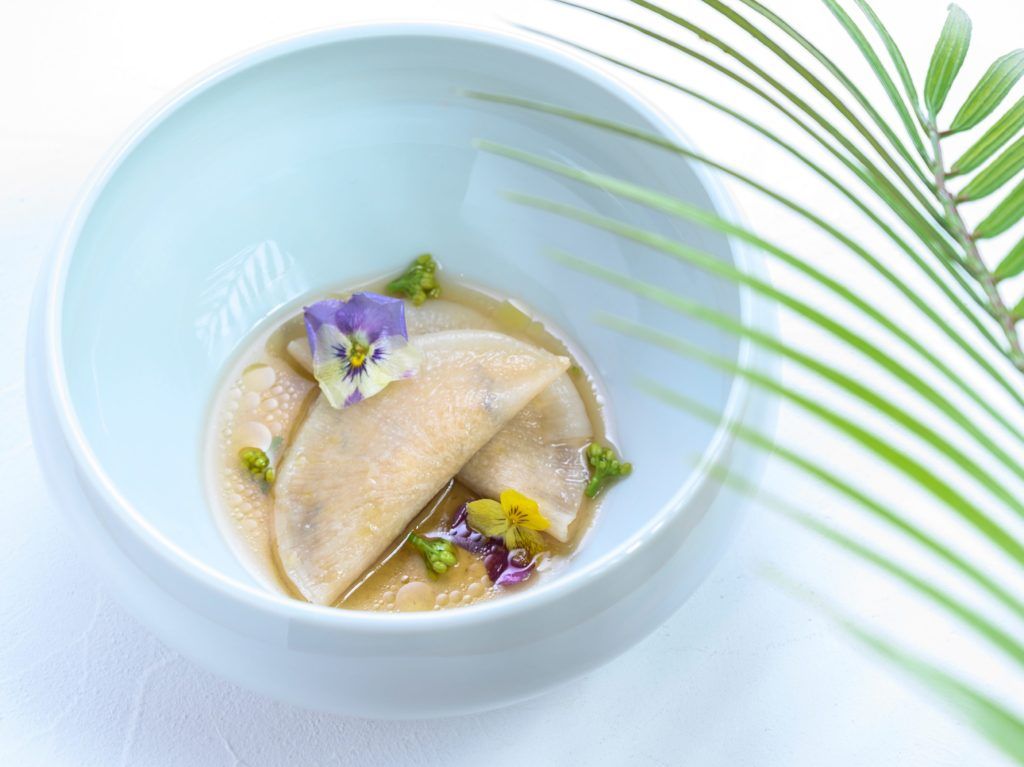 Netflix's Chef's Table star Jeong Kwan put Korean temple cuisine on the map in 2017, and now Hongkongers will be able to get a broader taste of the traditional culinary genre with Chef Gu-jin Kwang's new restaurant at K11 Musea — slated to open in mid-July. Kwang is a protégé of Buddhist nun Woo Kwan, acclaimed for her cooking philosophies and as an author of the first cookbook of temple cuisine in English. At Soil to Soul, expect exquisite and nourishing lunch sets, omakase-style six- and eight-course dinner tasting menus, as well as a la carte options and bar bites. Dishes to look forward to include Korean ginseng salad, mushroom terrine, gluten-free Korean turnip dumpling, a range of comforting soups, as well as traditional jangtteok mung bean pancakes.
Soil to Soul, Shop 704, 7/F, K11 Musea, Victoria Dockside 18 Salisbury Road, Tsim Sha Tsui, Hong Kong, +852 2389 9588
Yè Shanghai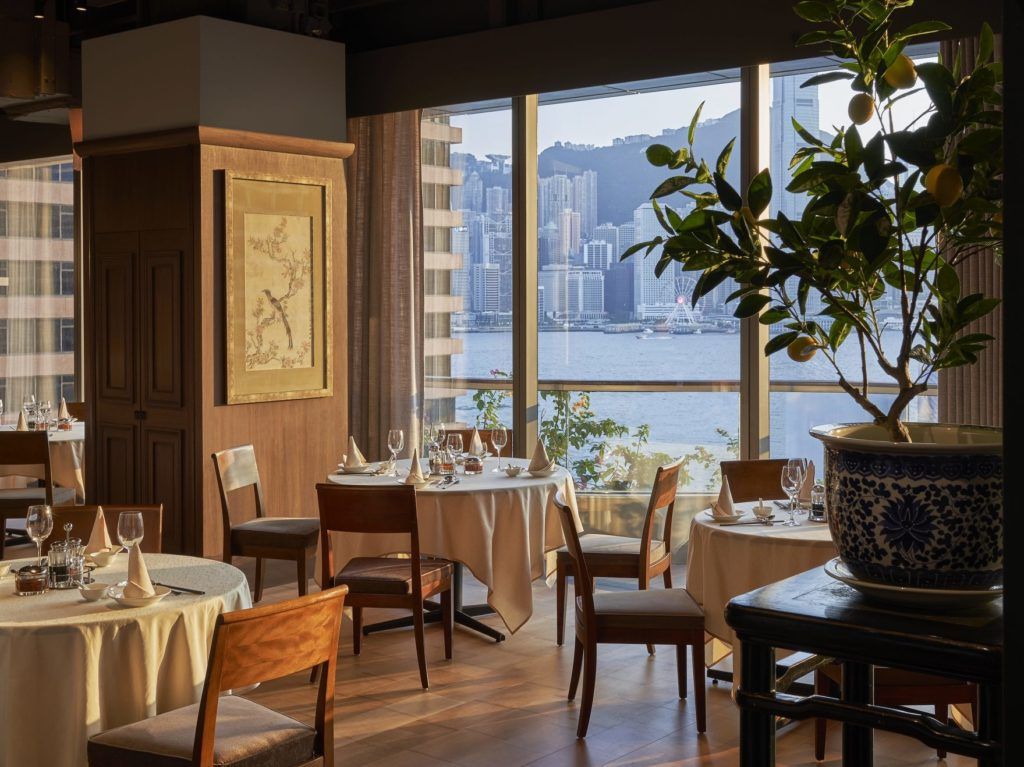 Leading the way of a spate of new openings at K11 Musea's seventh floor roof garden is none other than time-honoured Chinese restaurant, Yè Shanghai, which has garnered 13 Michelin stars to date over its 20 years of history. Shuttering its former TST location at the Marco Polo Hongkong Hotel, it's now situated afresh with stunning harbour views and stylish interiors. The new Yè Shanghai features a newly revamped menu of dim sum as well as innovative a la carte dishes by longtime head chef Sze Man-sui, including the mouth-watering crab roe meat bun (HK$120), sure to be extra popular when Shanghai hairy crab season rolls around, as well as Shanghai rice cake with eight treasures (HK$220), a savoury riff on the traditional 'eight treasures' dish, and plenty more.
Yè Shanghai, Shop 702, 7/F, K11 Musea, Victoria Dockside, 18 Salisbury Road, Tsim Sha Tsui, Hong Kong, +852 2376 3322
Yaki Oni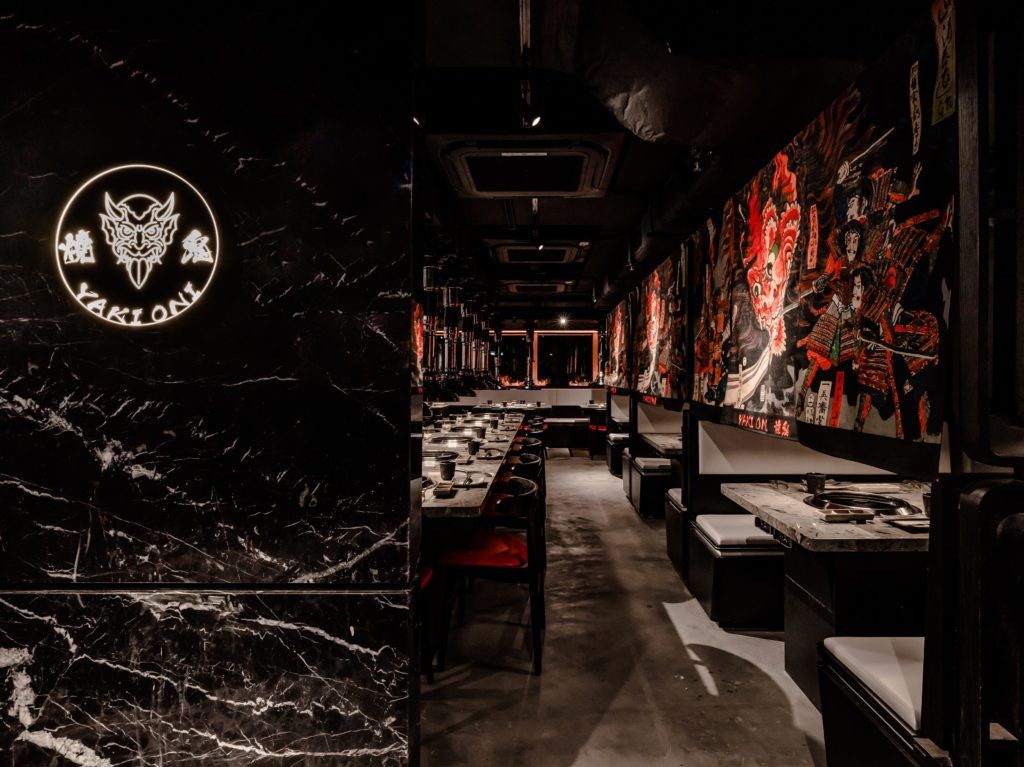 Taking on the colourful inspiration of Japanese monster folk tales, Yaki Oni is an all-you-can-eat yakiniku specialist that has just debuted at Causeway Bay's The L Square. The new venue's dark interiors — filled with supernatural motifs and artwork — lend a mischievous ambience where you can sample unlimited A4 wagyu beef from Miyazaki and Kagoshima. These include brisket, short plate, short rib, skirt steak, flank, inside flat meat, chuck roll, Kumamoto F1 ribeye and striploin and more. Can't choose your favourite? Start with the chef-recommended 'Ox Demon Platter' to sample each one before continuing on your way. There's also select types of American beef, pork, chicken, seafood and vegetables on offer, so you're sure to not leave hungry. Prices range from HK$298–398 per person depending on time-frame.
Yaki Oni, 9/F, The L Square, 459-461 Lockhart Road, Causeway Bay, Hong Kong, +852 2856 0226
Moo Moo's Steakhouse
Fans of the tried-and-true steak frites formula now have a new haunt in Wan Chai. Moo Moo's Steakhouse offers a fuss-free menu that includes homemade fluffy bread rolls, fresh romaine garden salad, a 8 oz. USDA Prime rib-eye and of course, unlimited crispy golden fries — served with the restaurant's signature mini cleaver-shaped steak knives. Its wine list is reportedly hand-selected by award-winning French sommelier Hervé Pennequin, so vinos will want to take note.
Moo Moo's Steakhouse, 18/F, 239 Hennessy Road, Wan Chai, Hong Kong, +852 62843505
Maru de Sankaku
Brought to Hong Kong by the folks behind Zagin Soba, Osaka's famed madai (sea bream) ramen shop has arrived in town, serving up its noodles with a soulful, translucent white fish broth that is sure to have Hong Kong's adventurous ramen addicts queuing round the block. For its initial opening phase, it's selling only 150 bowls per day, so be sure to plan ahead accordingly to be sure to not be disappointed.
Maru de Sankaku, 13 Aberdeen Street, Central, Hong Kong, +852 2346 3889
FWD House 1881
Tsim Sha Tsui heritage hotel and former marine police headquarters FWD House 1881 has been quietly undergoing a revamp in recent months, and is set to unveil not just one but three new F&B concepts in its main building. Joining three-Michelin-starred chef Mitsuhiro Araki's sushi bar The Araki, which opened last year, the three new concepts include contemporary French parlour Odea, The Steak Room (both helmed by chef Calvin Choi, InterContinental Hong Kong alum) as well as The Queen, serving up refined, old school Chinese dining by chef Chan Ki-pak, formerly of two-Michelin-starred Wing Lei Palace at Macau's Wynn Palace. Stay tuned as we learn more.
FWD House 1881, 2A Canton Road, Tsim Sha Tsui, Hong Kong
Monsoon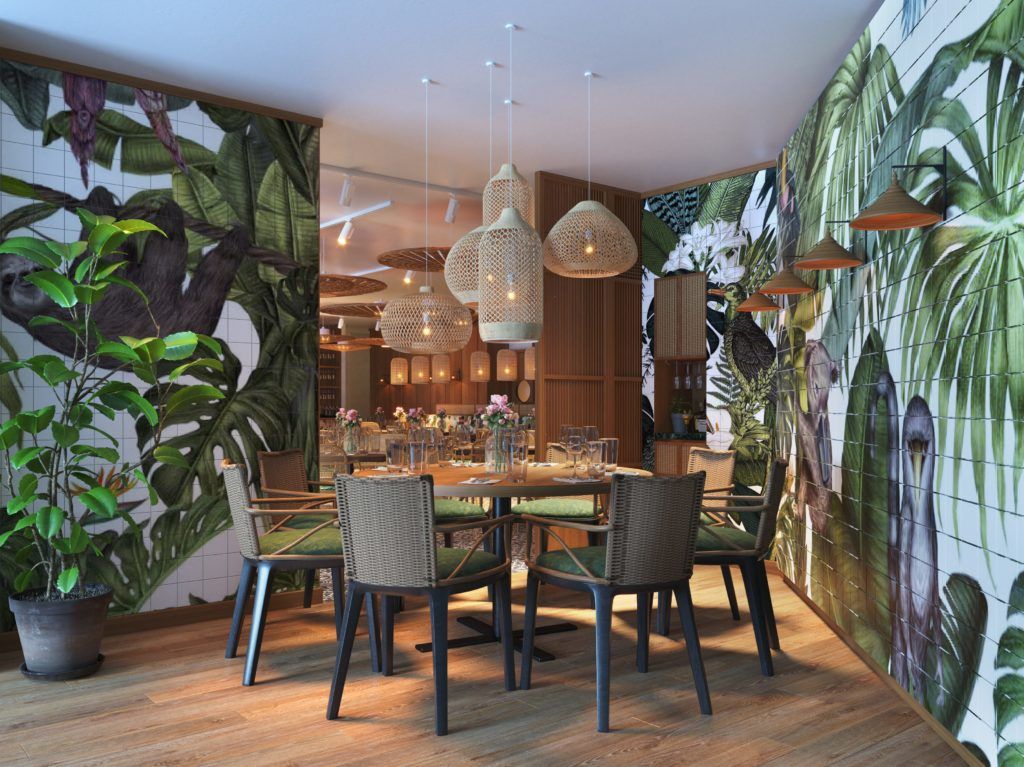 Will Meyrick, acclaimed chef-proprietor behind Bali's Sarong and Mama San, on top of other successful ventures across Sydney and London, has just opened up his second eatery in Hong Kong ever since bringing Mama San to the city in 2014. Slated to open this July at a yet-to-be-disclosed location at Elements Mall, Monsoon serves up Southeast Asian favourites that are cooked up by Meyrick's longtime collaborator Gede Budiana, who leads the culinary team as head chef at the new opening.
Elements Mall, 1 Austin Road West, Kowloon, Hong Kong
14 South Lane
A sun-drenched new neighbourhood hangout in Shek Tong Tsui is set to be our next brunch destination. Opened by the folks behind The Coffee Academics, expect proper brews, hearty pancakes and breakfast dishes, and a chilled-out weekend vibe that extends throughout the week.
14 South Lane, Shek Tong Tsui, Hong Kong, +853 5744 8390
Mana SoHo
If you're always on the hunt for filling, nutritious plant-based meals, perhaps Mana is already a staple in your weekly rotation. But the growing veg-curious crowd will be intrigued to learn that longstanding SoHo vegan hangout Mana has recently relocated from its cosy Wellington Street digs and moved into its larger new home on Staunton, where a former Burger King once stood. It's now offering a wider menu of gluten-free 'flatzzas' on top of its popular salads and wraps, as well as a deli serving organic wines, beers and vegan cheese boards.
Mana Soho, 8 Staunton Street, Central, Hong Kong, +852 5501 7583