As the season's cooler breeze blows into Hong Kong, hungry stomachs are craving for comfort this October, with new American joints (and not one, but three extolling the virtues of hot fried chicken) bringing the joys of cooking from the deep south to town, met with other colourful contenders for Asian, Italian and Argentinian fare: there's plenty of big flavours to explore all over town. Here are 10 new restaurants you have to try this month in Hong Kong.
Honky Tonks Tavern
Fan of the irreverent, fun-loving spirit of Peel Street stalwart Shady Acres and their serious attitude to wine and grub? Check out the sophomore concept by Ryan Nightingale and Mike Watt, now soft opened at Man Hing Lane, at the park venue formerly known as Les Fils et Maman. With a larger space, expect a bigger food programme centred around kitschy, hearty Southern US cooking, like "Nashville hot chicken, big American salads and a small, fun pizza programme that is purposely not Italian" plus "the same indoor-outdoor vibe that we're getting at Shady Acres," Nightingale tells us. Matt Richardson, former Ho Lee Fook manager will be heading up the floor, whilst behind the bar, you'll find big personalities including Adam Schmidt, formerly of PDT, and Edgar Santillan, formerly of Terrible Baby, both shaking up a focused list of "crushable" cocktails on top of a 100 percent Australian natural wine programme.
Honky Tonks Tavern, Man Hing Lane, Central, Hong Kong
Smoke & Barrel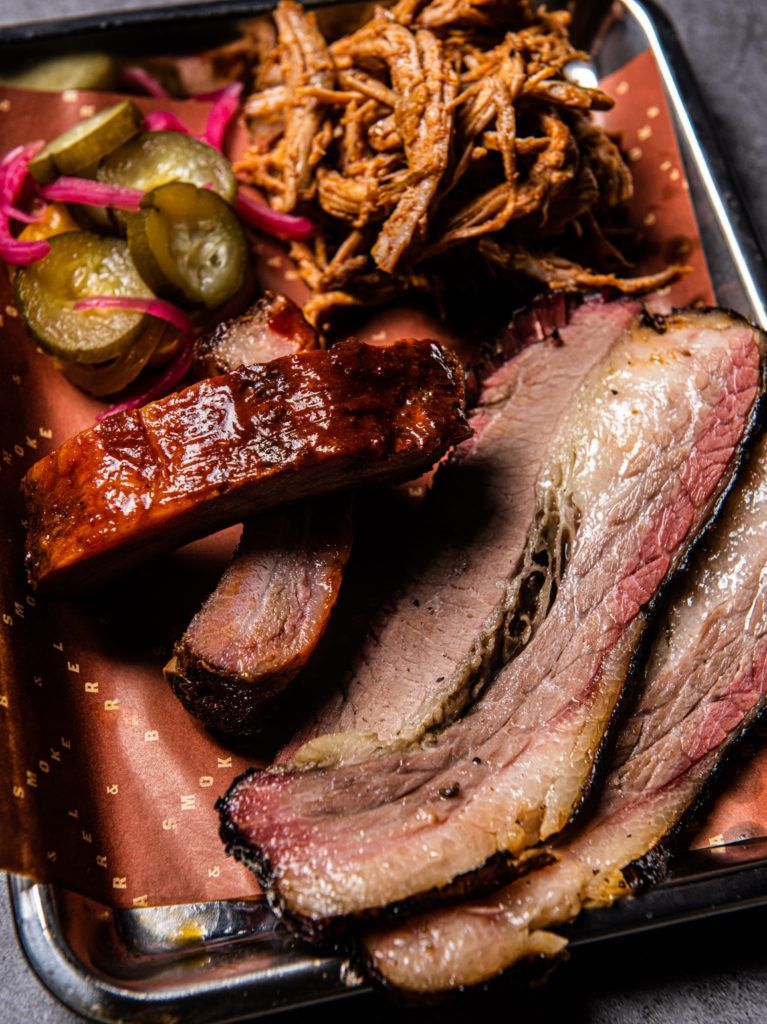 Speaking of the American South, Smoke & Barrel (one of two similar names pushing a barbecue programme opening this fall) opened on Wyndham last week. From the folks behind Kinship, Smoke & Barrel brings chef Chris Tuthill to the fore as head chef. Previously holding fort at The American Club, Tuthill has roots in Albuquerque and worked for nine years in Texas, bringing an expertise in all-American cooking with what the team claims as the first authentic smokehouse in Hong Kong. Importing a specially handcrafted wood-fired smoker from Missouri, the menu stars backslapping signatures such as a Burnt Ends Bolognaise featuring smoked brisket trimmings and pappardelle; an All-American brisket, meltingly tender thanks to the extra low heat form of cooking; cider-glazed baby back ribs; 'Big Ass' sirloin; seafood broil — San Francisco 'Cioppino' style –and fixings like Jalapeno cornbread, mac and cheese, loaded tater tots and more.
Smoke & Barrel, 1/F-2/F, Wyndham Mansion, 32 Wyndham Street, Central, Hong Kong, +852 2866 2120
Bibi & Baba Jia Group's latest venture is a colourful homage to Nyonya fare, poised at the comforting, delicious crossroads of Chinese and Malay cuisine. The new Ship Street venue is helmed by the whimsical celebrity makeup artist turned private kitchen duo (@pasirpanjangboy) from Singapore, also known as Tinoq and Dylan. Expect dishes not commonly found in Hong Kong, such as butterfly pea flower rice, Assam fish, Ayam Buah Keluak (braised chicken with Buah Keluak nuts and tamarind gravy), Sotong Masak Hitam (squid rings in ink) and more recognisable favourites such as Nyonya Laksa, Nasi Lemak and Penang Prawn Noodles.
Bibi & Baba, 1-7 Ship Street, Wan Chai, Hong Kong
Big Birdy
Those mourning the loss of Sheung Wan Aussie-style chicken shop Little Birdy can now look forward to a new concept in Sai Ying Pun: Bringing fiery peri peri chicken to High Street, Big Birdy will also be purveying some of its former Little Birdy favourites, alongside stacked chicken burgers (the Heisenberg), fried chicken and waffles and more.
Big Birdy, Shop 11, 48-78 High Street, Sai Ying Pun, Hong Kong, +852 2285 9396
888 Fatfatfat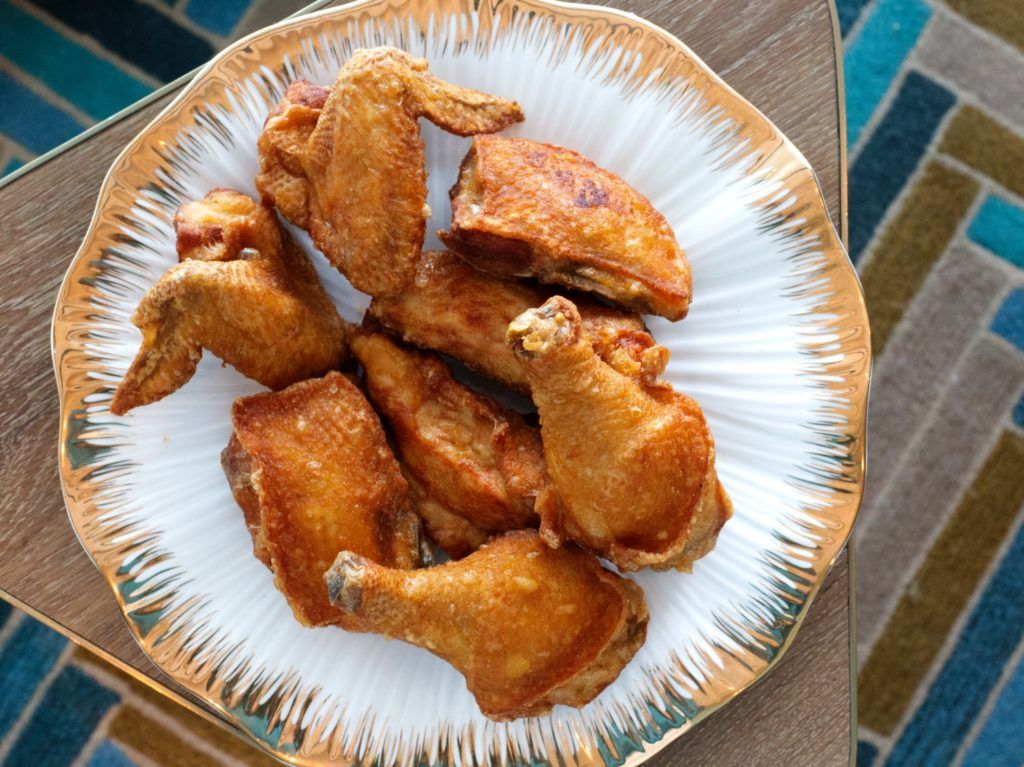 The auspicious, pun-fueled 888 FatFatFat (referring to the rhyme of "fortune" in Cantonese and "fat" in English) is a two-month pop-up tucked in the heart of Exchange Square dishing out regional Chinese cuisine. Focusing on an experiential dining programme, 888 Fatfatfat is a concept steeped in Chinese myth of Mount Penglai, a hidden island where the eight immortals visit for a ceremonial feast. With ethereal, white and gold interiors, the pop-up boasts a menu by chef Wong Hon-keung, a veteran across numerous Chinese restaurants for over 20 years. Here, he's worked with Peggy Chan to create a rounded menu of meaty and vegetarian-friendly dishes. Highlights include a juicy Henan 'eight immortals' Chicken, with skin crisped to perfection (reportedly a favourite recipe of the emperor Qianlong); Peking 'duck' wraps made with jackfruit with a crispy bean curd sheet; and giant razor clams — a popular typhoon shelter dish now made with black garlic and vermicelli. Book in for a tasting menu at HK$888 per person, which includes a Baijiu tasting flight with two cocktails. A noodle bar menu is available at lunch, starting from HK$138.
888 Fatfatfat, Shop 402, 4/F, Exchange Square Podium, Central, Hong Kong (enter via Shanghai Garden)
Yakitori Torisho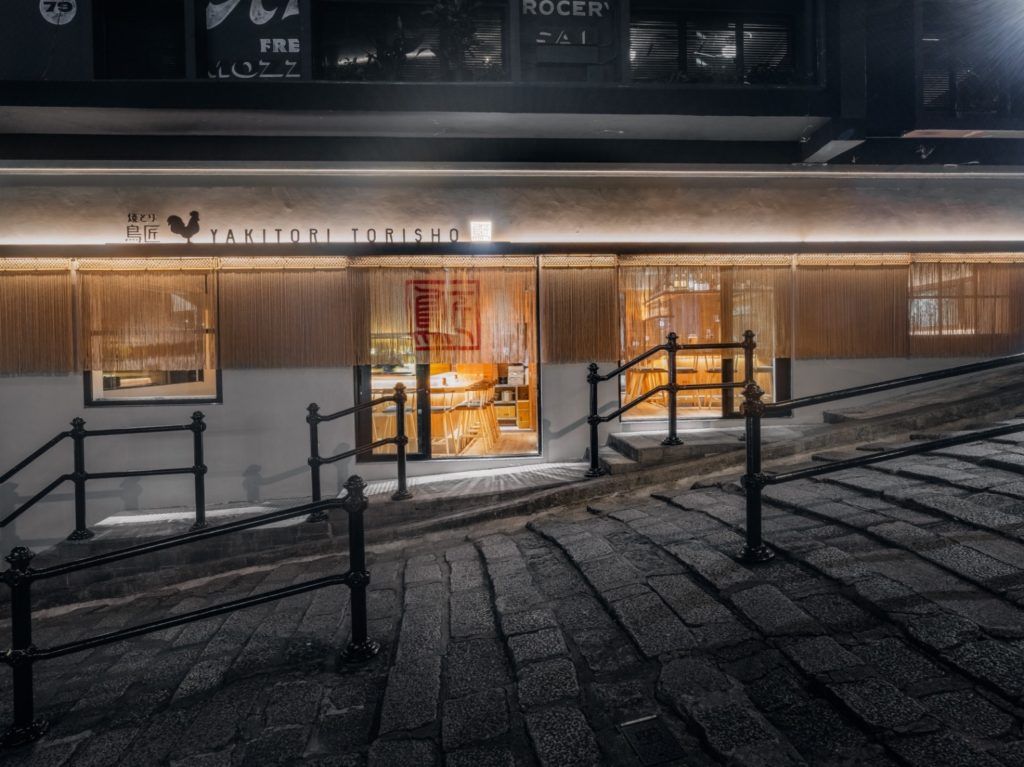 Yakitori Torisho is the newest gleaming beacon at the top of Pottinger Street, serving charcoal-grilled kushiyaki and yakitori for the hungry boozehounds of SoHo. Amongst a poultry-centric menu featuring all the rare parts as well as crowd-pleasing wings, skin and tsukune meatball, other creative snacks and signature dishes on offer include a homemade chicken liver pate served with baguette and a creamy 'carbonara' udon — enhanced by an unctuous chicken broth-based sauce condensed with flavour. Paired with an extensive drinks menu of sake and global wines, the yakitori-tei looks to be a promising new haunt for the after-work crowd.
Yakitori Torisho, LG/F, Harilela House, 79 Wyndham Street, Central, Hong Kong, +852 2727 0117
Fiamma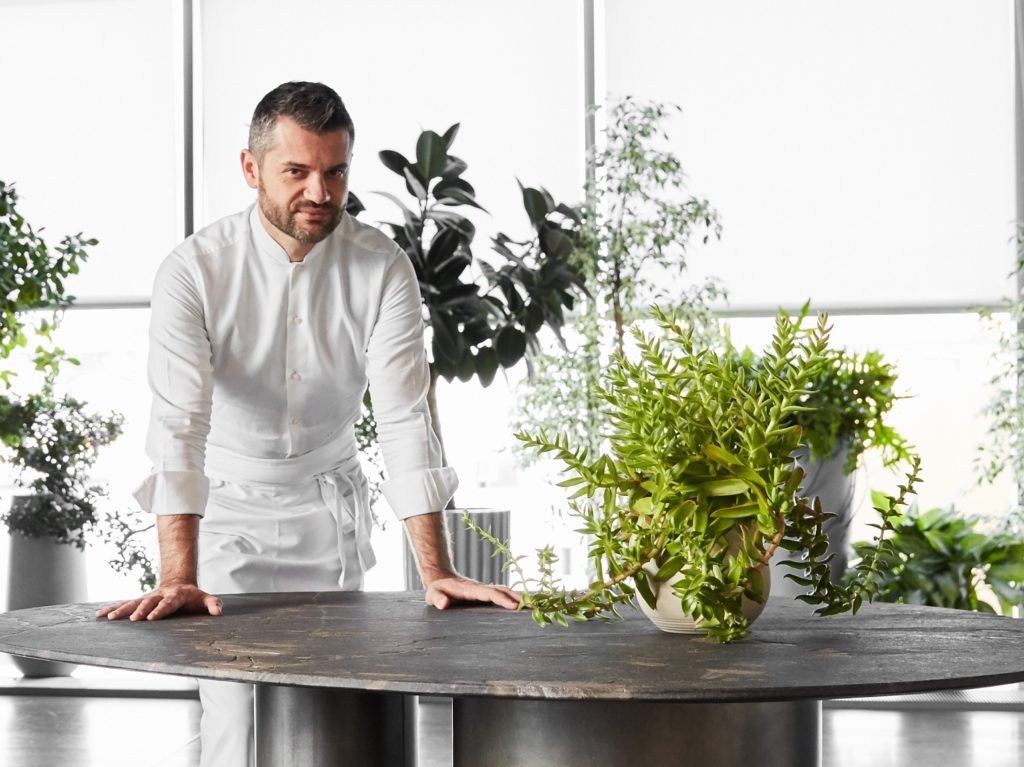 The Peak Galleria's newest addition centres on Michelin-starred chef Enrico Bartolini's creative take on Italian haute cuisine. Fiamma is the chef's second Hong Kong restaurant under his belt, following a consulting role to open Spiga in 2016. The Tuscany-born chef is recognised as the most-starred chef in Italy, earning his first Michelin star at Le Robinie in Lombardy at the young age of 29. To date, his five restaurants share a total of eight stars — the most decorated being Mudec Restaurant by Enrico Bartolini in Milan with three. Yet, Fiamma is slated to deliver an enticing menu of family-style comfort food outlined by Mediterranean seasonality, with fresh baked bread and house-made pasta made daily. A takeaway kiosk offers grab and go bites perfect for a picnic along the Peak Trail.
Fiamma, Shop G02, The Peak Galleria, 118 Peak Road, The Peak, Hong Kong
The Last Resort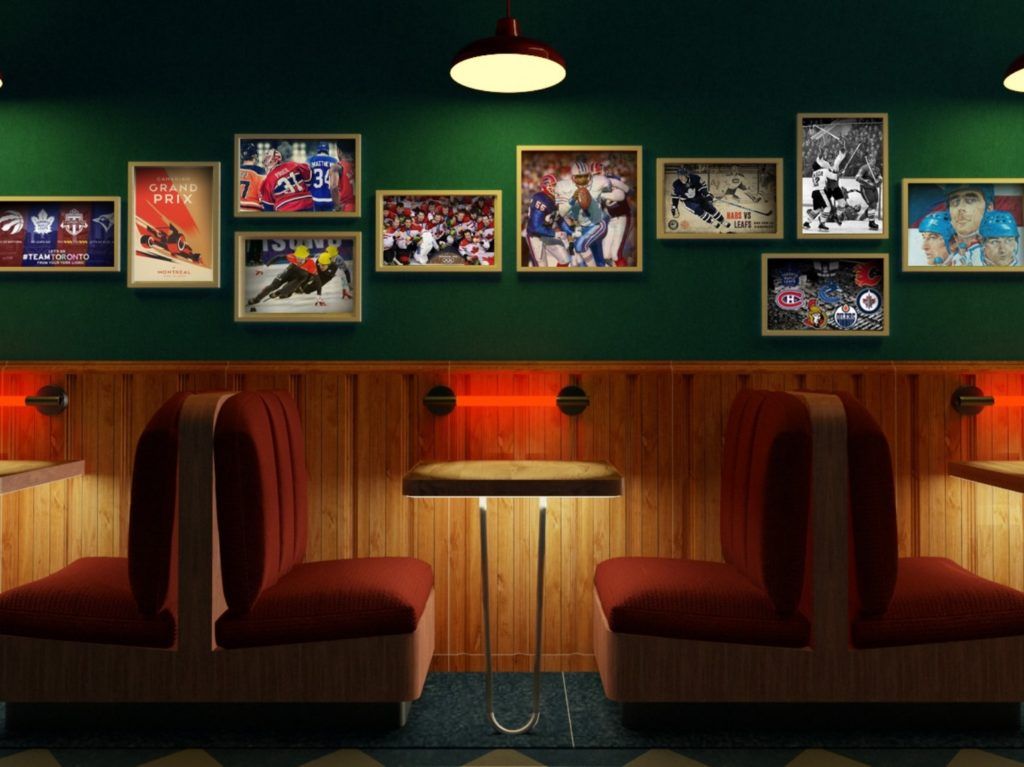 Following a season of widespread downturns, Black Sheep's latest venture reimagines the pseudo-apocalyptic saloon: fashioned after the small town dive bars, reportedly typical of those co-founder Christopher Mark spent years sneaking into in the Midwest. Featuring honest drinks and a satisfyingly hearty hot fried chicken made with New Territories three-yellow chicken by Ho Lee Fook chef Jowett Yu, The Last Resort is meant to be a comforting respite in the heart of SoHo, where punters can share their grievances over a cold beer — with the forlorn murmur of nostalgic jukebox hits in the background.
Venue TBA, Central, Hong Kong
Palco Ristorante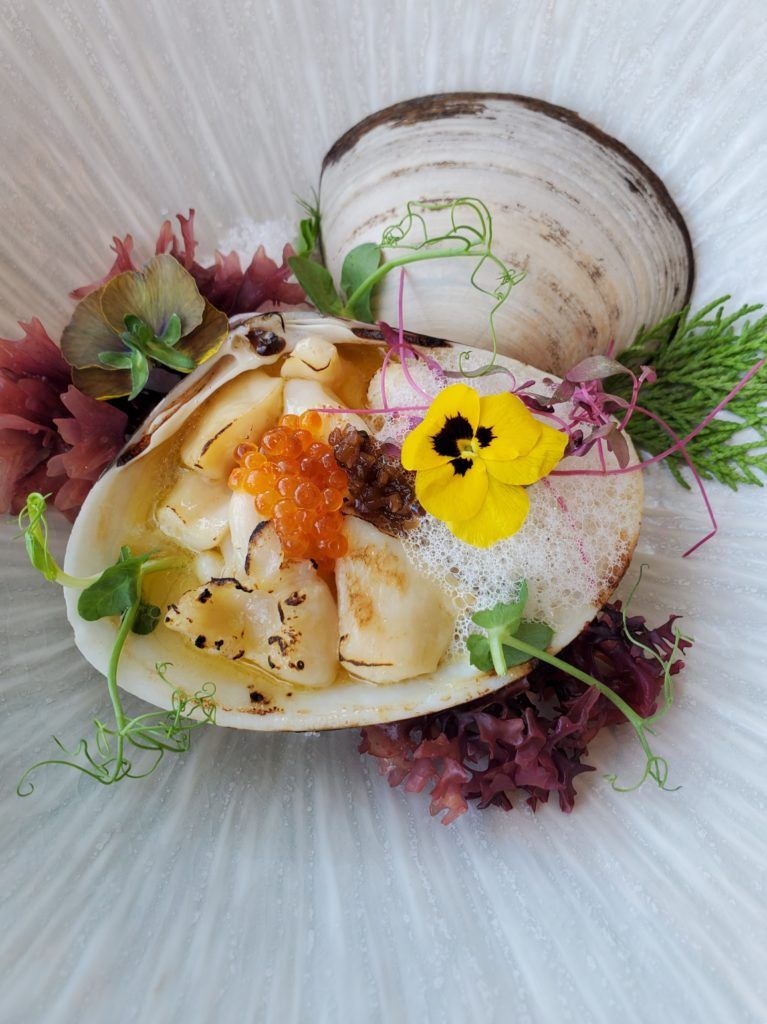 Renowned record producer Paco Wong's passion project Palco opens its third location in the city, following its first in Chai Wan, opened in 2010, which was moved to Wan Chai in recent years. With this latest opening at Harbour City, the team has once again enlisted chef Ken Lau at the helm. With over 26 years in the kitchen at The Peninsula Hong Kong followed by his first solo act in opening Pano at West Kowloon earlier this May, chef Lau brings on the winning combination of splendid waterfront views with innovative cuisine, and adds a modern interpretation to timeless Italian favourites — particularly prizing the freshest bounty of the ocean. Think sauteed clams in a rich white wine sauce; warm lobster salad with a Sicilian lemon jam; or the vibrant squid ink crispy chip with sea urchin and lard.
Palco Ristorante, Shop OTE 403-404, 4/F, Ocean Terminal, Harbour City, 3-27 Canton Road, Tsim Sha Tsui, Hong Kong, +852 2382 3123
Boticario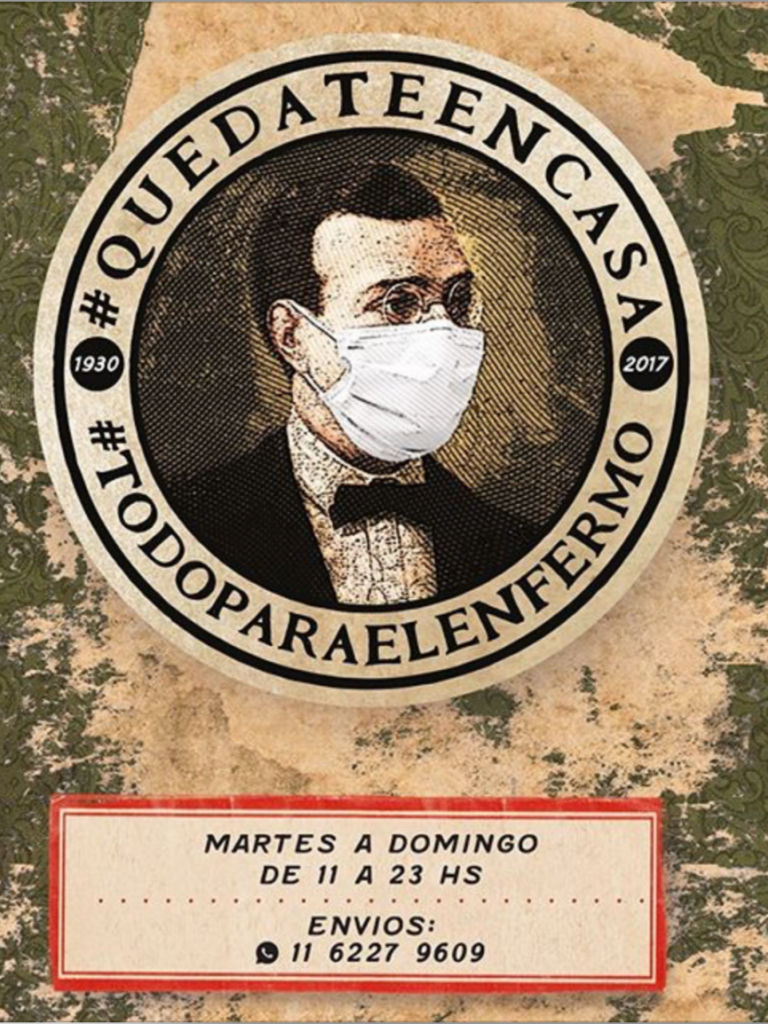 In this age of ubiquitous disinfecting fluid and pandemic woes, new TST East hangout Boticario brings an eclectic throwback to the South American pharmacies of old. Inspired by the design of pre-war Buenos Aires salons in an age when alcohol was often safer to drink than water, Boticario is an infirmary stacked to the rafters with cocktail prescriptions for whatever it may be that ails you. The two-storey restaurant and bar features an al fresco terrace and dining room where you can sip visually striking cocktails made with house-made sodas, tonics, and infused spirits, while digging into a menu of Mediterranean and Latin dishes. Boticario is expected to open at the end of October.
Boticario, 66 Mody Road, Tsim Sha Tsui East, Hong Kong