Hong Kong is a place brimming with talented and intriguing people. In our weekly 27 Questions column, we get up close and personal with the city's notable personalities, learning about their whims and aversions, pivotal life moments, and hopes and dreams — all in roughly the same amount of time it takes to sit through a 2-minute speed date.
Anyone who's had the pleasure of savouring the refined, multi-lingual cooking at newly opened Mono knows there's more than meets the eye behind the good-natured demeanour of its head chef. Trained in the traditional French brigade and having helmed one of Hong Kong's fine dining Gallic institutions for the past four years, it wasn't until chef Ricardo Chaneton finally branched out to open his first solo project in Hong Kong — backed by the prolific JIA Group — that we were exposed to the full extent of his cooking prowess and culinary creativity, the transformative tasting menu weaving in inspirations from both his European and Venezuelan heritage.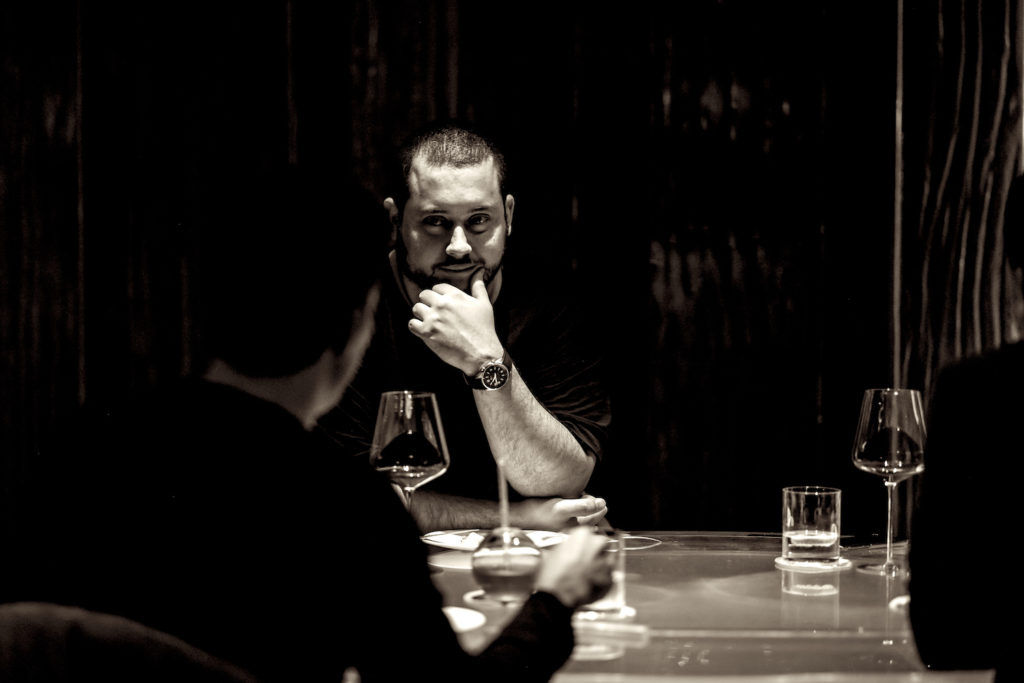 It wasn't just the beautifully composed dishes that impressed us on our recent visit to Mono, however. The meal was punctuated with anecdotes of Chaneton's childhood growing up in South America and rising through the ranks of fine dining European kitchens across continents (he's been to a whopping 36 countries, no less), including, of course, steering the ship at Mauro Colagreco's Mirazur, now topping the World's 50 Best list as the No. 1 restaurant in the world.
Behind the shiny stainless steel chef's counter, Chaneton's charm and lively character shine as brightly as the pristine ingredients and artistic presentations resonate on the plate. With Mono cementing itself as one of the most exciting new tasting menus in town, we get to know the culinary young gun a little bit better in our signature 27 Questions.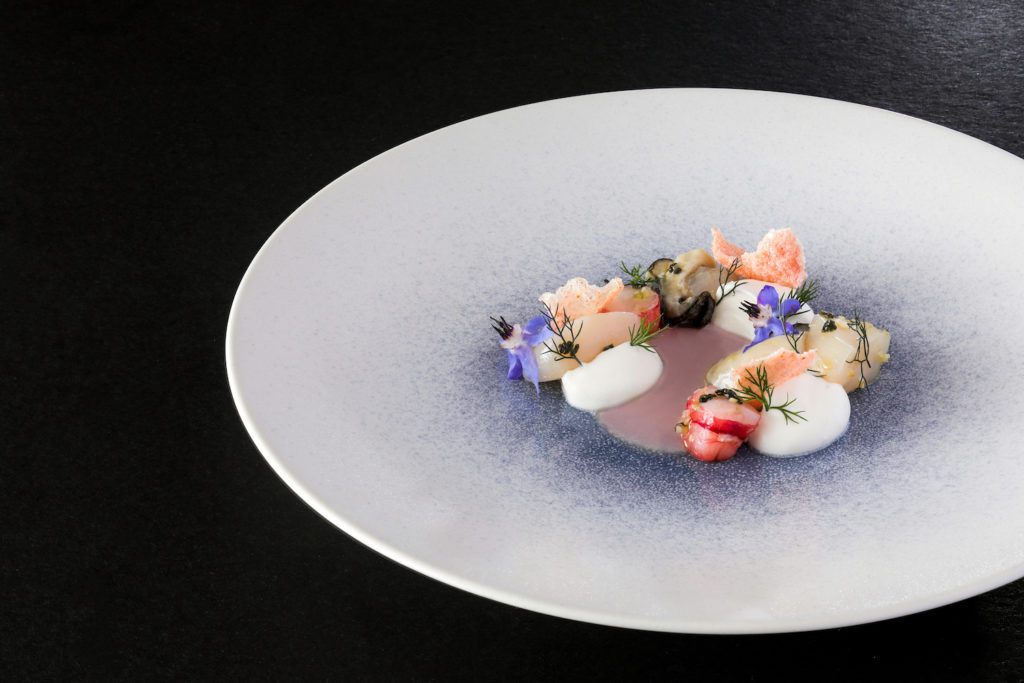 Name: Ricardo Chaneton
Age: 32
Neighbourhood: Mid-levels / Central
Occupation: Chef and co-founder of Mono
1. What is your life motto?
Be curious.
2. What is the best meal you've ever eaten in Hong Kong?
Snake soup and soft shell turtle in a private kitchen in Central.
3. Who is your role model?
My grandfathers.
4. What was your first job?
Sail instructor.
5. What is your drink of choice?
Wine, white Burgundy and red Bordeaux.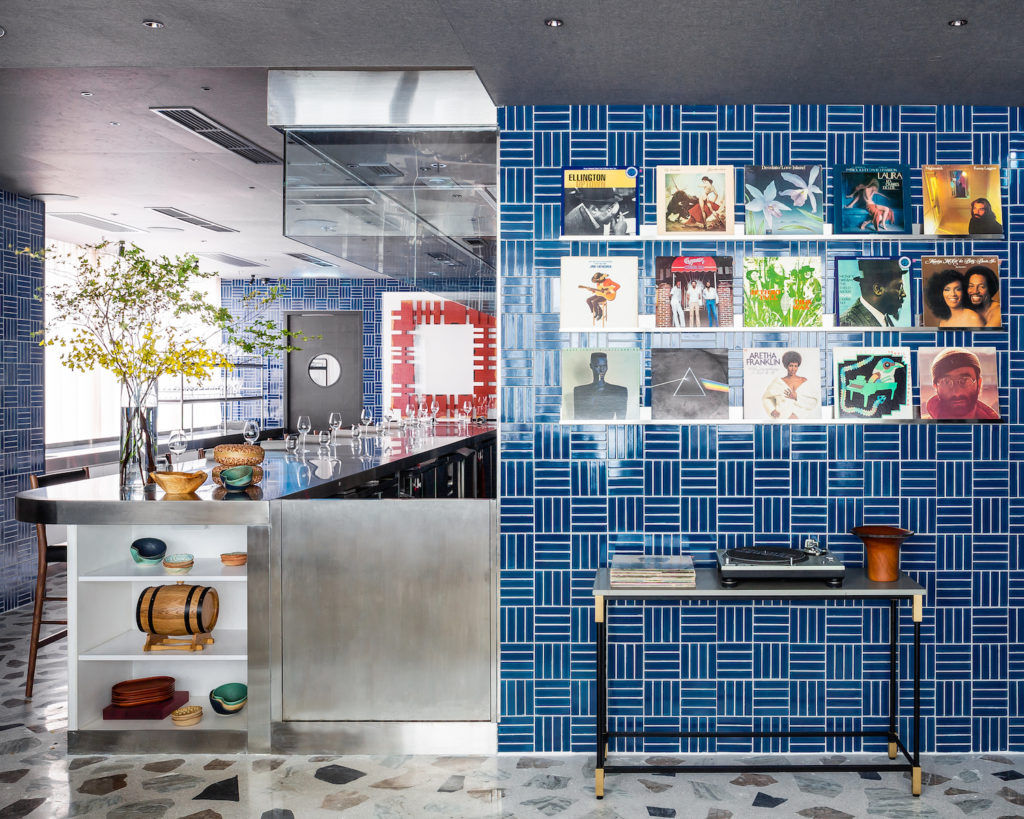 6. Are you a morning person or a night owl?
Night owl.
7. Which phone app do you use that you think more people should know about?
Iplant. Great app for identifying the name of wild plants.
8. If you could only eat one thing for the rest of your life, what would it be?
Steam rice and XO sauce.
9. What is your biggest regret in life?
I used to say that I have a lot. Every day I'm more happy to regret saying that. Life has put me in great places and everything has been great so far.
10. What is the top destination on your bucket list?
Los Roques in Venezuela.
11. When did you last ride the Star Ferry? What were you doing/where did you go?
Last Sunday. I was doing a photo shoot while tossing from TST to Central.
12. What is your biggest guilty pleasure?
Nutella.
13. What is one movie everyone should see?
The Untouchables.
14. If you could live anywhere else in the world, where would it be?
South of Italy.
15. If you could invite any people in the world to your dream dinner party, who would they be?
My two late grandfathers also Pierre Gagnaire and the late Fernand Point.
16. What is one song you know all the lyrics to?
"Tequila" by The Champs.
17. If you could banish someone from Hong Kong forever, who would it be?
Geoffrey Wu (ha ha).
18. Where do you go when you want to be alone?
Ichiran Ramen in Causeway Bay.
19. What's your favourite childhood memory?
Playing baseball with my friends in the street.
20. What is your favourite scent in the whole world?
Smoked bacon.
21. What's your best dish?
My best dish is arepas.
22. What is your unique party trick?
Throw the tequila shot when nobody is looking and pretend I drank it all.
23. Do you have a catch phrase?
Yes. Mono also means "cute" in Spanish!
24. Do you have any favourite tattoos or special birthmarks? What is it?
I have a scar that divides my belly in two. My tattoo is the exact first knife I bought with my first salary as a chef.
25. How many pairs of shoes do you currently own? Which do you wear the most often?
15 pairs. I wear most often the Nike Zoom structure 22 (Black, grey, blue, white).
26. How many countries have you been to?
36 countries.
27. What is the last dream you remember waking up to?
The name of my restaurant.