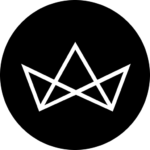 A closer look at Tate Dining Room by chef Vicky Lau's new menu, 'Ode to Tofu,' launched this month
Following previous successful single-ingredient interludes — 'An Ode to Eggs' and 'An Ode to Rice' — Vicky Lau of one Michelin-starred Tate Dining Room has turned a laser-sharp focus onto arguably Asia's most versatile ingredient, tofu, for her new six-course lunch menu.
Named Asia's Best Female Chef in 2015 by World's 50 Best Restaurants, Tate Dining Room chef-patron Vicky Lau is lauded for her precise and innovative French-Chinese cuisine, which has always taken seasonality and availability of ingredients heavily into account. Lau has particularly championed sustainable sourcing — indeed using locally sourced ingredients where possible — and the next iteration of her popular 'Odes' thematic menus is no exception.
"Now more than ever, we need to think about sustainability and source [ingredients] close to us. Tofu is one of those ingredients that's readily available just inside our cupboards, and it can be added into different kinds of food, providing different textures and versatility," says chef Lau.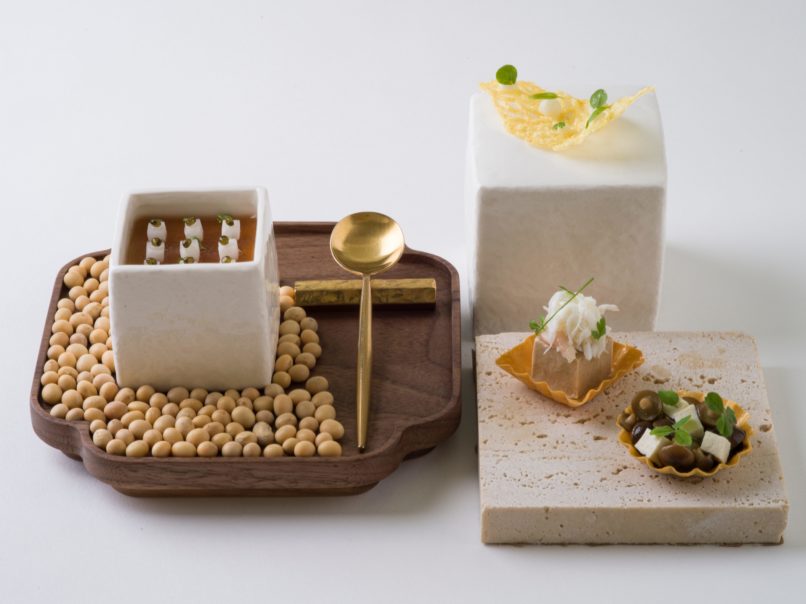 For July to September, the choice of tofu as the central theme came from a two-pronged approach: In the post-CoViD environment — and with ever-frequent scares of viruses becoming full-blown pandemics, vetting the source of ingredients became more pertinent than ever. This in part fueled the decision for Lau to make her own tofu in-house, which also became an exercise in bootstrapping the ingredient source, whilst with the detailed steps required to make great tofu, it also put her creativity and technical skill to the test.
"With coronavirus, we're always talking about vaccines and what's going to happen [in the future of food and health], but what we actually need to talk about is how we are treating the whole food system," the chef says. "Are people knowledgeable about their own bodies and the food they are consuming? What are they doing to work on that?"
Secondly, in consideration of health on a broader scale, it was also an effort to minus the amount of animal protein we consume and to educate diners more deeply in food — its providence, its essential flavours and textures. As a plant-based protein that can be served as the start, middle or end to any meal, tofu was the ideal ingredient with which to experiment.
An ancient foodstuff dating back thousands of years of history, tofu in Chinese is translated as 'fermented bean' in English, and essentially can be made from any combination of bean and coagulant.
Chef Lau spent hours researching and experimenting with various beans and coagulants to develop this menu — from Tianjin red bean to milky broad beans, yellow split peas to perky chickpeas, as well as tofu coagulants including nigari, gypsum and epsom salt.
Chef Lau wanted to start guests off on "tofu in its purest form," which is encapsulated in the amuse bouche of fresh homemade tofu with pickled daikon. "The soy bean flavour, the [importance of the] water, and the extremely silken texture — these qualities are very hard to replicate in other foods." To produce this, Lau decided on non-GMO Canadian yellow soybeans to provide the purity of flavour and texture she was looking for.
In the 'Ode to Tofu' menu, guests get to taste what homemade tofu at its freshest should be, as well as tofu skin sourced from a traditional Hong Kong tofu shop. The six courses will indulge diners in various textures and flavours of tofu, with dishes inspired by age-old recipes found across China.
Intriguing highlights include the crispy marinated tofu (above left) with a shrimp and fermented cabbage sauce, which pairs the savoury whiff reminiscent of street food stinky tofu with Lau's love of crispy fried bean curd. There's also a 'chicken tofu' (above right) — replicating a traditional Sichuan dish that is in fact chicken, cooking the protein in a manner that results in the same soft tender texture as bean curd. There's also an ice cream made with soy milk, as well as an onion soup that comes with honeycomb tofu — the kind that's ubiquitous at hotpot — which nicely soaks up all the complex flavours of the broth.
Below, watch as chef Lau demonstrates how she makes each batch of delicate bean curd for the amuse bouche — from soaking the soybeans for four to five hours in the summer, to blending it into soy milk, cooking off the raw edge to finally straining it, adding the gypsum powder and steaming in a stylish tofu-block vessel.
Tate Dining Room's 'Ode to Tofu' lunch menu is priced at HK$780 per person, and is available throughout July to September, on Fridays and Saturdays only from noon–2:30pm. Optional sommelier-led wine pairings by Francois Ferrand start at HK$480 for three glasses, HK$780 for six.
Tate Dining Room, 210 Hollywood Road, Sheung Wan, Hong Kong +852 2555 2172
Video by April and Anthony Yau