We all know the benefits of eating insects, but it's the kind of hard truth we refuse to acknowledge.
Entomophagy, the scientific term for eating insects as a form of sustenance, is prevalent in over 3,000 ethnic groups across the world, which totals around 25 percent of the global population. Crickets, ants, beetle pupae and such have been regarded as nutritious, sustainable sources of protein before mankind discovered farming, and continue to be viable, if not more so, today.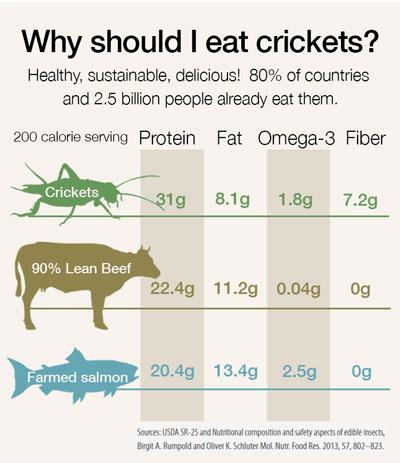 Take crickets, for example. Not only does it have a higher protein count than the same amount of ground beef per kilogram, but it also requires fewer resources to farm, and therefore is less taxing on our environment to produce. In a period tormented by global warming, eco-consciousness is the norm, and entomophagy seems like the fairytale solution.
Here's the caveat, though: it's gross.
Consuming insects has been laboured with unshakeable taboos, especially when entomophagy is not ingrained into one's culture. All the facts and figures in the world cannot persuade someone to chomp on a whole cricket if the thought of it makes them gag. So how can consuming insects garner some good PR? Perhaps the alcohol industry has the key.
From crickets in beer…
A Tokyo-based startup known as Join Earth launched a cricket-based craft brew this February, made in collaboration with Tono Brewing. Join Earth's expertise with crickets in a food product is not unknown — it is the company responsible for cricket-based soy sauce — but this is its, and the world's, first foray into drinkable bug juice.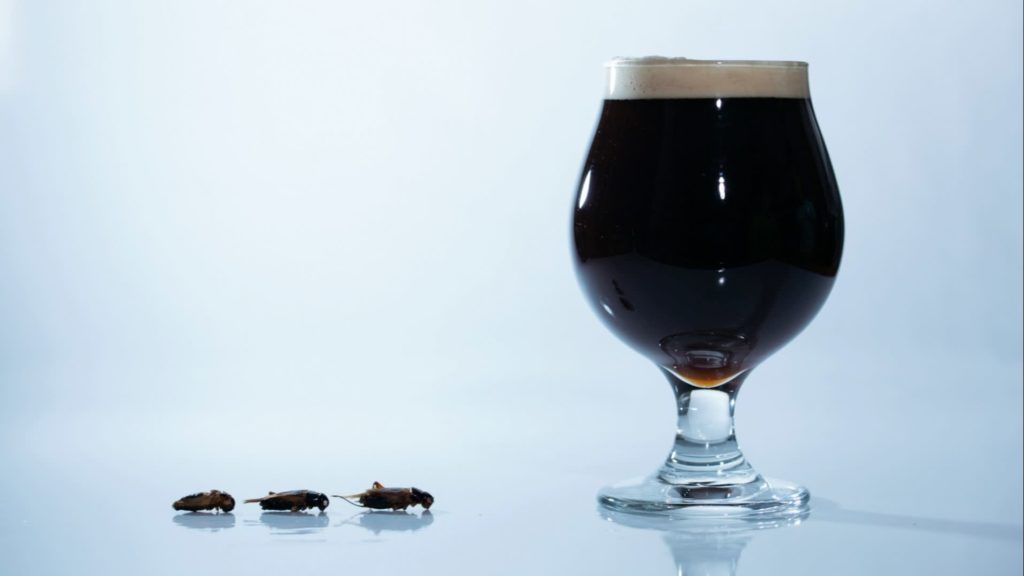 Grass-fed crickets are roasted and brewed with malt to create a dark ale that tastes like roasted caramel, according to the press release. The high protein density of the insect also results in a longer finish. Though the beer is not going directly to market just yet, it will be available at a pop-up in Shibuya held mid-March to suss out the general reaction. Join Earth is also looking to open a restaurant in April called Antcicada, where food and drinks made from insects will be served.
Though we have no figures yet to back up the sale, and therefore the viable success of the cricket dark ale, there's a sense that there is less of a barrier to entry for your average person to sample an insect-based consumable if the physical husk is not seen. Yuvanesh Tamil Selvan, the co-founder of local company Asia Insect Farm Solutions, corroborates this.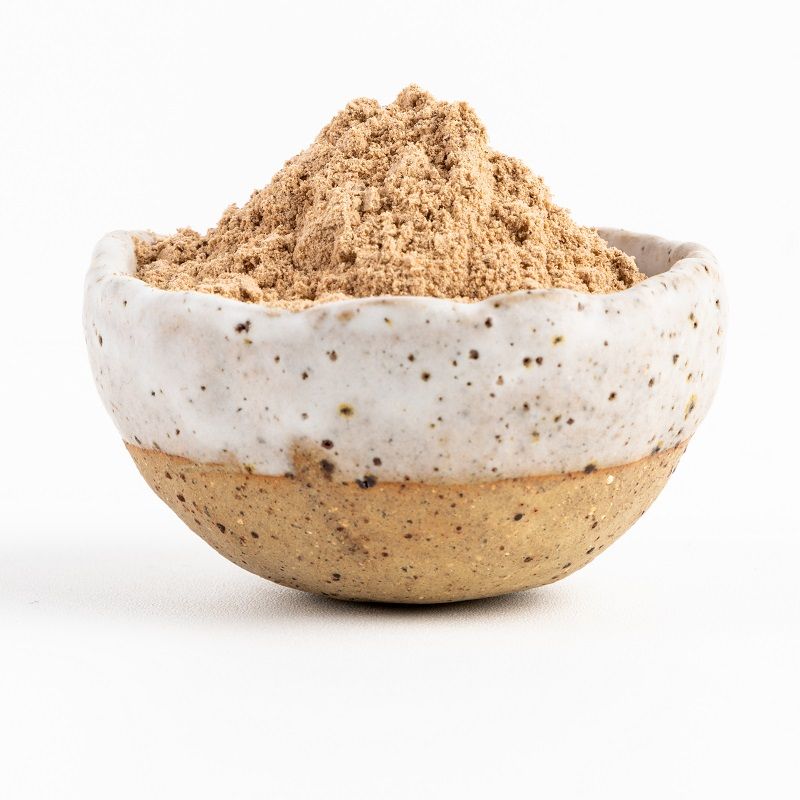 Asia Insect Farm Solutions began as a business-to-business company that produces cricket flour to sell as a food ingredient in order to bolster an item's protein count.
This year, the company is planning to release cricket-based functional foods to market, such as energy bars, because Yuvanesh believes that the first step to inciting an open-mindedness towards entomophagy is if, ironically, the physical insect is hidden.
Using bugs in brews, therefore, is a similar, if not more accessible approach, as one drinks rather than crunches the product. Trust us, when bugs come into play, the simple sensations that go into the act of consumption really start to matter.
"As one of the most popular types of beverages in the world, beer is definitely a great platform to encourage the adoption of edible insects," said Yuvanesh. "I also understand that using edible insects in brewing or distillation adds a unique taste [that isn't available on the market yet]."
As one of the most popular types of beverages in the world, beer is definitely a great platform to encourage the adoption of edible insects.
Yuvanesh Tamil Selvan, co-founder of Asia Insect Farm Solutions
Cricket ale from Tokyo spotlights the application of crickets in alcohol, but other six-legged creatures have surfaced in booze far before this innovation, cementing that beyond sustainability, insects also have a flavour profile that draws distillers.
…to ants in gin
The Cambridge Distillery worked with Rene Redzepi's Nordic Food Lab in 2014 to produce the Anty Gin, which contains the distillate of red wood ants, as well as nettle and wild wood avens to accent the traditional gin botanicals used. Red wood ants, according to the distillery, has "sharp citrus notes", and if you want to experience pure ant matter, every order comes with 5cl of the distillate in a dropper bottle.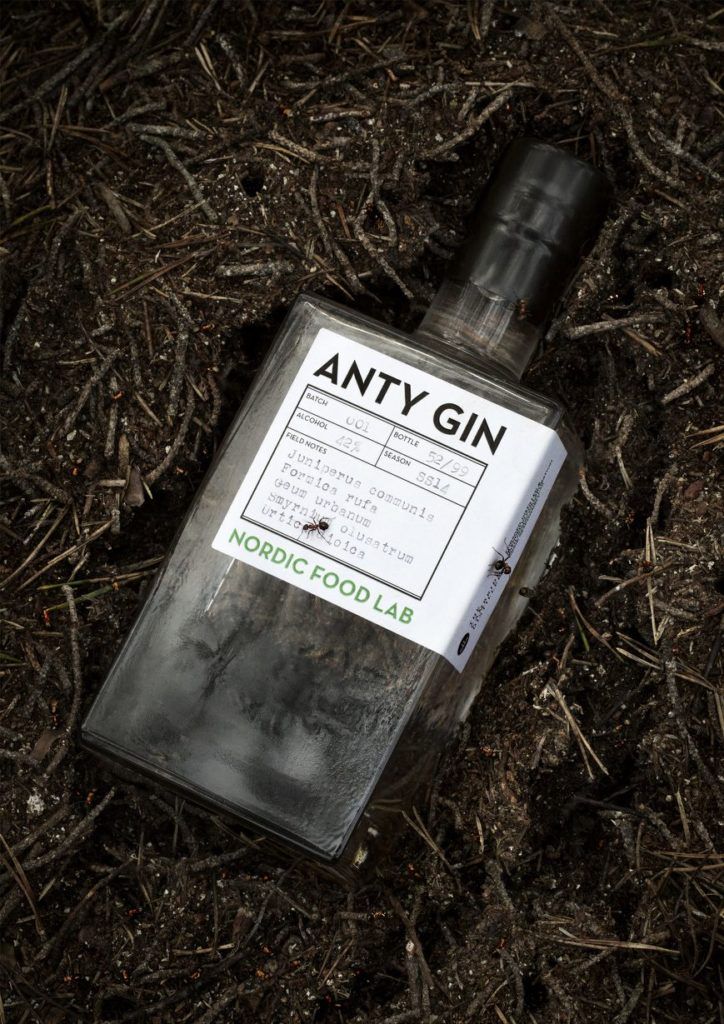 Anty Gin bagged the top prize at the World Beverage Innovation Awards in 2015, and reviews that have dabbled with it can barely tell that something buggy has been used to create an otherwise citrus-forward gin that tastes and looks so similar to what one expects from the clear spirit.
It took five years from the buzz generated from Anty Gin to see cricket ale finds its footing in Asia, which is a sign that perhaps the market has not been entirely ready, but nonetheless one can't deny that the flavour profile of insects is one that has an immense draw for producers.
Singaporeans are no stranger to this, as award-winning local bar Native has foraged citrusy weaver ants to garnish one of its signature cocktails before, to reasonably successful ends.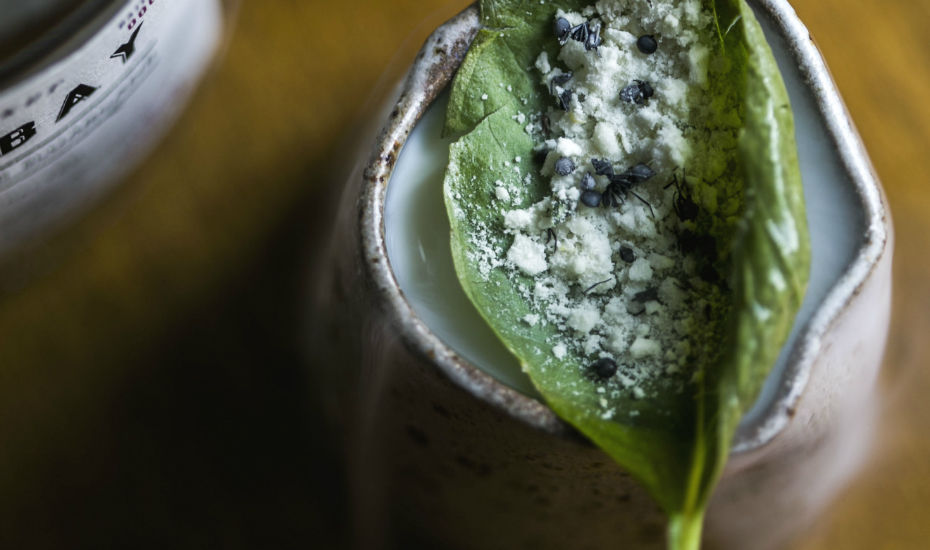 As to whether the use of insects in brewing or distillation will take root in Singapore, Yuvanesh believes that locals are ready to experiment with entomophagy overall.
"We've started to see a growing interest in sustainable proteins from Singaporeans, and while the market for [consumable] insects is still emerging, with more media coverage and education, we believe that more Singaporeans will embrace this," he said.
Cricket ale today, cockroach milk tomorrow? Who knows what the future holds for how and what we drink.