Where do the notable chefs and bartenders of Hong Kong's F&B scene like to eat when they're not cooking? What is their best home-cooked meal? Cheat Day goes behind the scenes with the city's culinarians and tastemakers to find out exactly what their personal favourites are during their days off.
Maybe it's because Alex Fargas, chef-owner of the lively La Paloma, doesn't cook at home, the menu at his tapas restaurant in Sai Ying Pun is filled with dishes he personally loves, in a casually comforting atmosphere that very much feels like his dining room. In particular — and the very heart of Spanish cuisine — with a sizzling pan of paella and a boisterous table of good friends, something La Paloma has become particularly well known for.
"Being a chef is about being respectful to everything around me, the ingredients, techniques, my staff and my customers — It's about creating an atmosphere as if I were at home," he shares.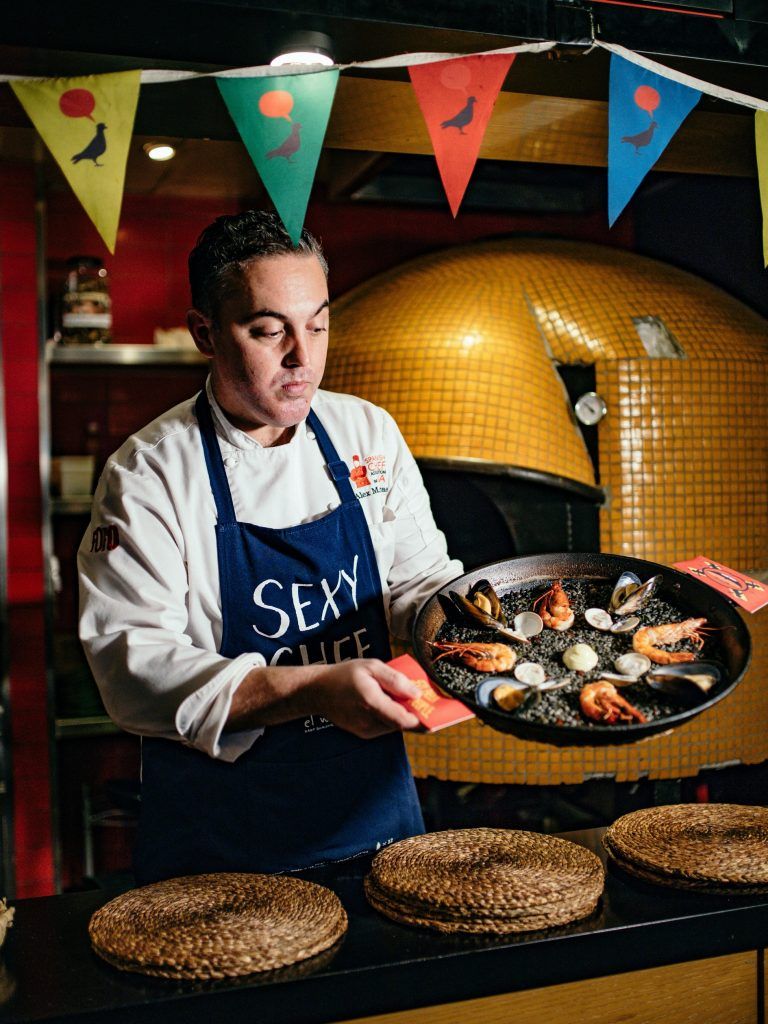 Fargas, a Barcelona native, is more than familiar with the nuances of preparing Spanish fare. He began, like any four year old, by playing-pretend with a kitchen set that led to helping his mother with family dinners, and eventually, training at the very prestigious Hofmann, reputed to be the only hospitality school in Europe to be acknowledged with a Michelin star. Naturally, Fargas went on to apprentice in top venues ran by recognised names, including El Bulli Hotel's two Michelin star La Alqueria and Beijing's Mare Nostrum with Xavi Franco.
Arriving to our city in 2010, Fargas was driven to share the communal nature of Spanish cuisine with Asia. He founded and became president of the Spanish Chef Association and actively took on the task of introducing the culture of his hometown. All while working his position as the helm of Fofo by El Willy, the previous contemporary fine-dine on Wellington Street.
You'll learn that Fargas finds no trouble in splitting his hours between various ventures. During his Fofo by El Willy-era, he opened his own venture, La Paloma, in 2015, which skewed more towards his own pace of Spanish cooking with laid-back dining and casual sharing plates. In between, Fargas also cooked on Viu TV's "Taste of Hometown" and collaborated with fellow chefs on the creation of one-off events and exclusive menus.
But, he's always kept La Paloma close to heart, constantly inventing newer, more creative interpretations of his beloved cuisine. The Wednesday Tapas Tour, which singles out signature dishes from specific Spanish regions, is one such exemplar.
There's no unexpected twists or surprises at La Paloma; Fargas is not interested in reinventing the wheel. Instead he's focused on highlighting authentic Spanish cuisine, which, he reveals, comes down to finding the right, and best, ingredients without compromise. At his restaurant, those that has since become crowd favourites that include Iberico ham, prawns and suckling pig.
"Spanish food is all about simplicity and the quality of the product," Fargas explains. "The most important is the ingredient, without good ingredients it's impossible to make what you are cooking taste amazing. I always want the ingredient to shine, so we never cover the ingredient with too much flavour. We respect the ingredient and apply the cooking technique we feel will best develop the taste."
The extensive selection of authentic tapas aside, involving everything from pulpo to bikini sandwiches and croquetas, there's of course the signature paella I mentioned earlier. Keeping true to tradition, the pan is cooked in a specialty fitted Spanish "Asador" clay oven for a perfectly crispy socarrat bottom — the real indication of a fantastic paella.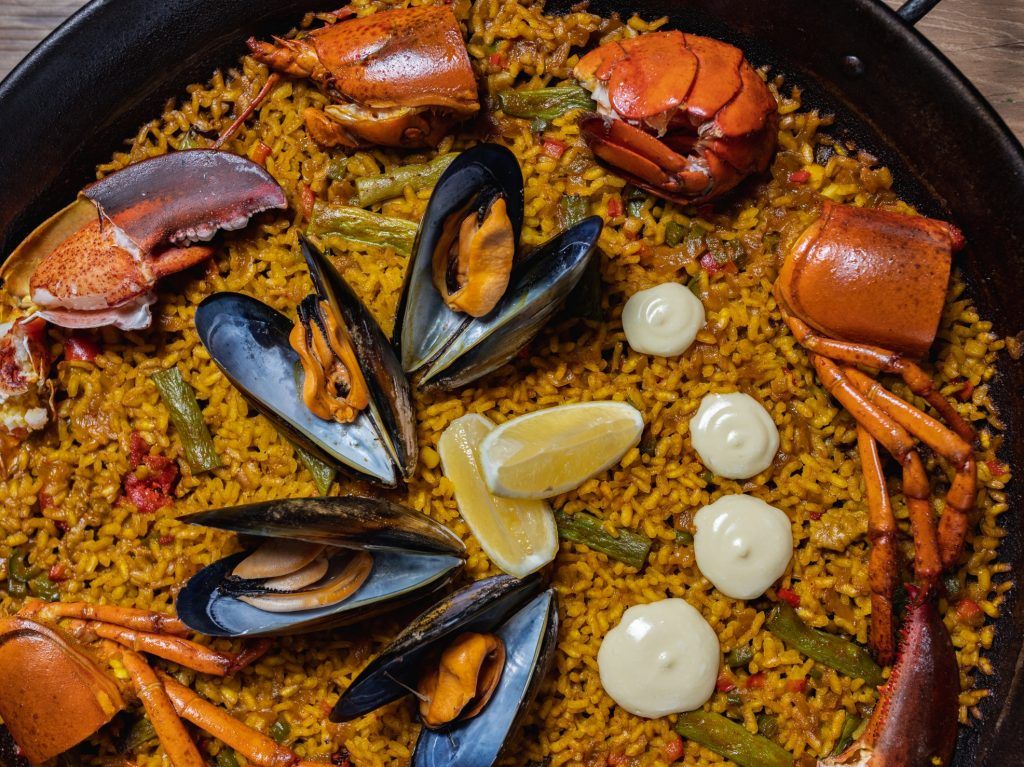 Recently, Fargas is spending his hours on a more personal project. "I am working on my YouTube channel," he shares. "I am so excited to share my recipes with Hong Kong people and try to make Spanish cuisine accessible to everyone."
So don't forget to like, comment and subscribe.
What was the last meal you had?
I had a fantastic dinner at Yardbird.
What does being a chef mean to you?
For me, being a chef is about being respectful to everything around me. The ingredients, the techniques, my staff and my customers — it's about creating an atmosphere as if I was at home.
What was the best piece of professional advice you've ever received?
Make your own decisions and live with the consequences.
Tell me some of your signature dishes/ creations?
Our signature dish is paella and suckling pig, I just love to cook these two dishes as if I was in Spain.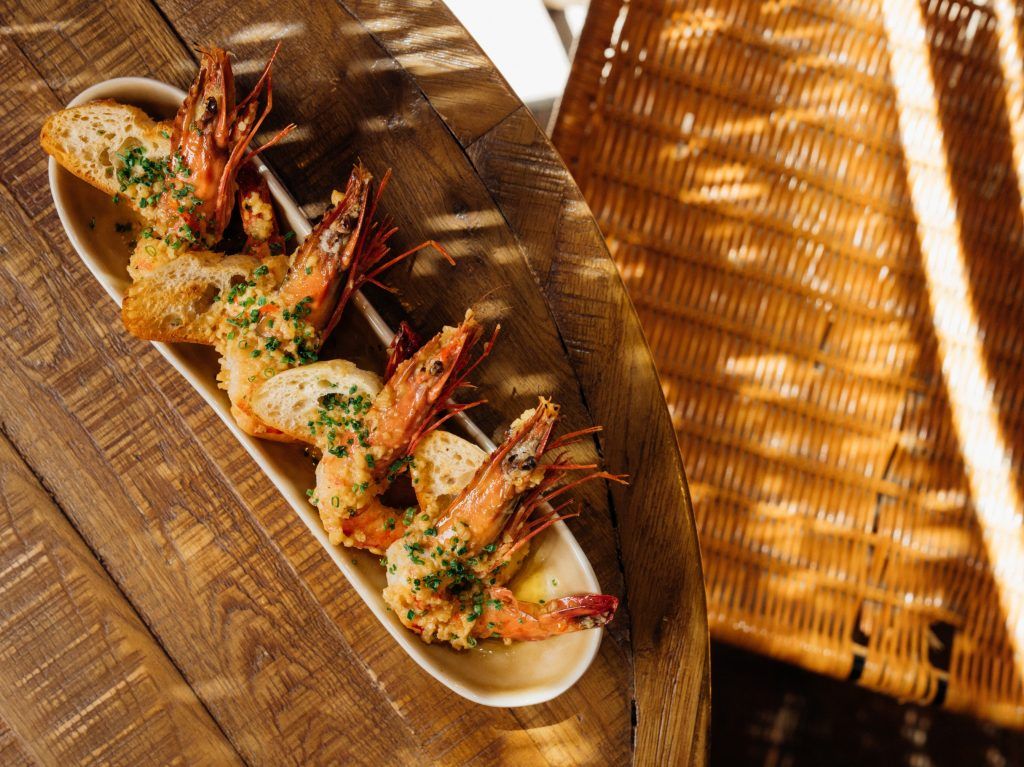 Honestly, what is it like working with you in the kitchen?
It's about inspiring new talent, training them and being better every day as a team, you can only grow together.
Your favourite local Hong Kong ingredients to use?
Local squid, I find the freshness and the flavour is amazing. It is so important in our seafood paellas.
Do you cook at home?
Honestly, not too much.
You have 30 minutes. What will you make?
Paella.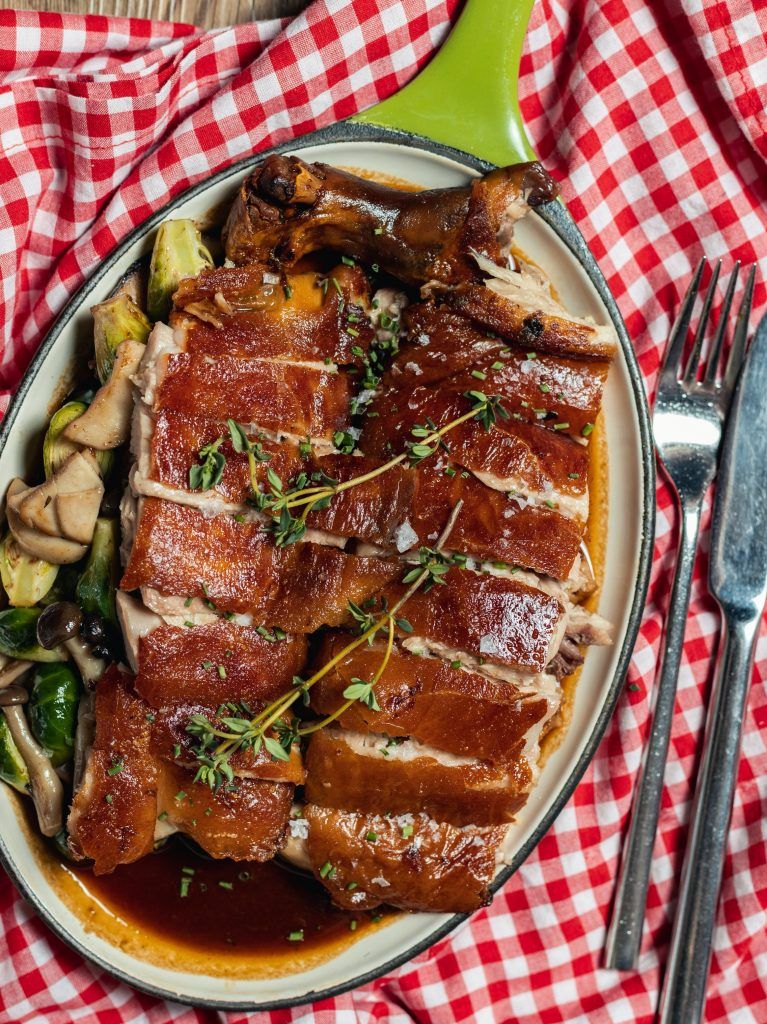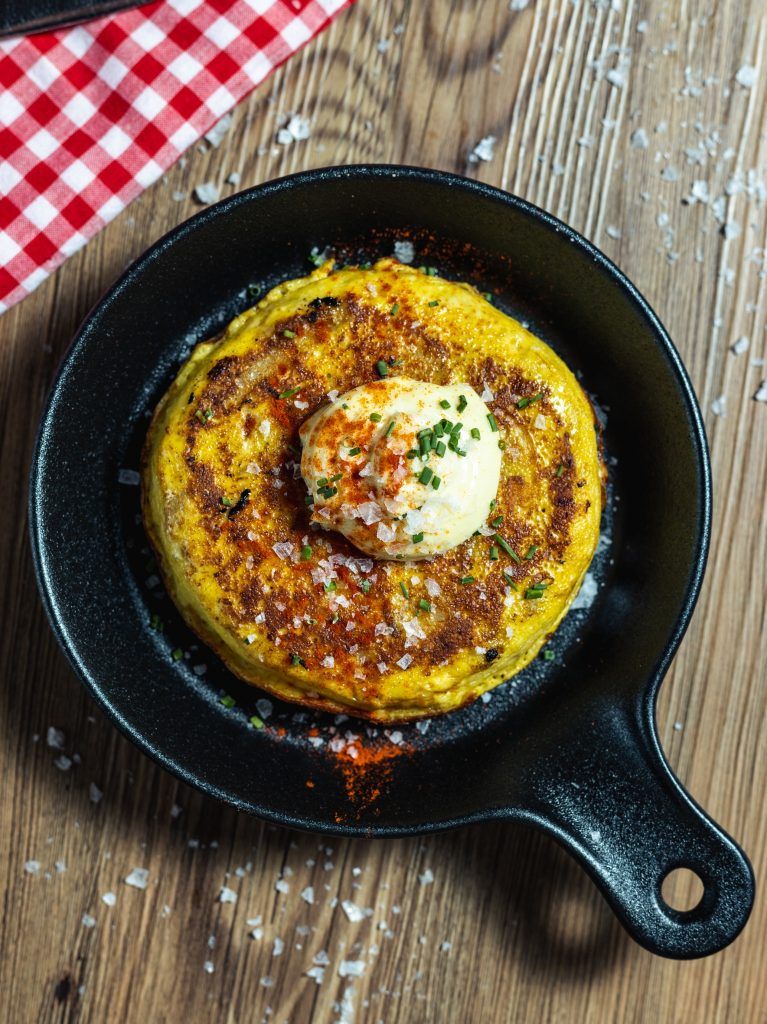 Name the top three favourite ingredients/condiments you currently own in your pantry.
Spanish Ox, Salmon tongues and chocolate truffle.
What are your guilty pleasures?
Gin & tonic and a good chat with friends during a late dinner.
The best meal you ever had?
I remember some specific dishes from different restaurants but for me when I go fo dinner is about the company and the conversation.
What was your most memorable food moment?
A trip I had in Peru, and it was amazing.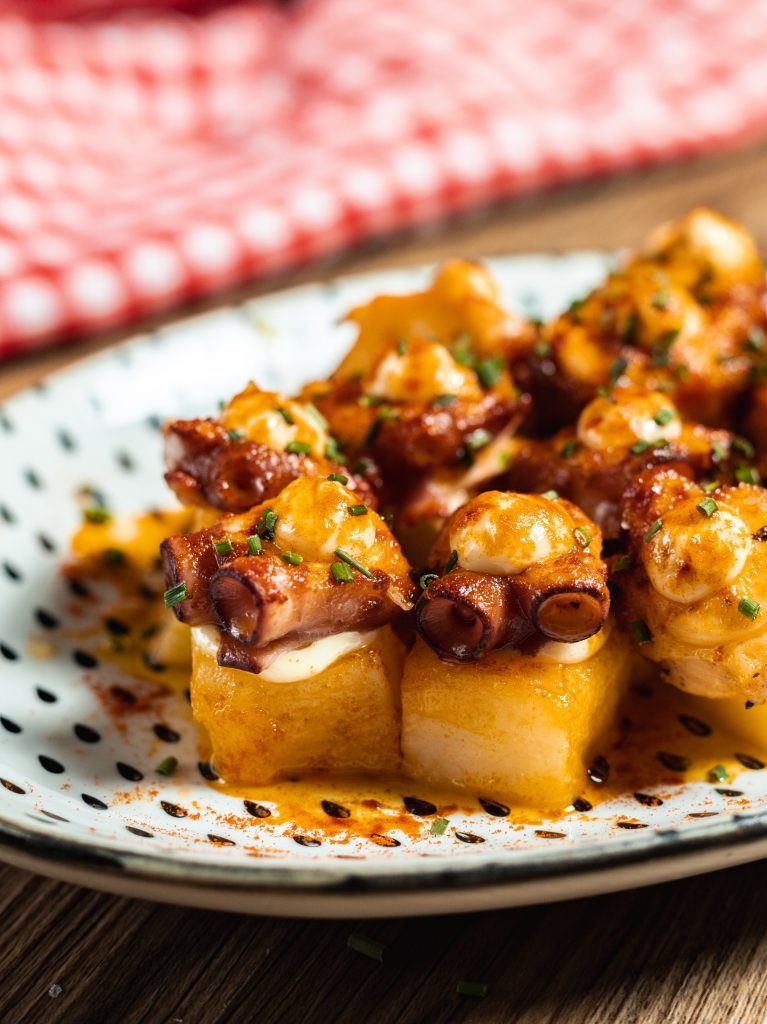 What is one dish/snack/food you can't live without?
Pizza.
Savoury or sweet?
Savoury.
The five best dishes/drinks you've had in Hong Kong?
COA for their Paloma.
Yardbird for their hospitality and their chicken.
Sushi Ku for their sea urchin.
ThinkWine HK because of Romain. His passion for wines is amazing.
Pica Pica for their red prawn hot dog.
Something you want to try while in Hong Kong?
Squid fishing.
---
La Paloma, 189 Queen's Road West, Sai Ying Pun, Hong Kong, +852 2291 6161