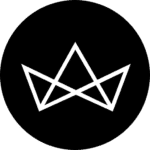 All the delectable desserts to try at Dang Wen Li by Dominique Ansel, now open at Ocean Terminal
After months of anticipation it's finally here: the highly buzzed-about opening of Dang Wen Li (當文歷餅店) by Dominique Ansel, the first Hong Kong outpost for the man best known as the creator of the cronut (a flaky croissant-doughnut hybrid).
Named World's Best Pastry Chef by the World's 50 Best Awards, the baker extraordinaire has worked for over a year to fuse his exceptional technique of fine French pastry-making with local Hong Kong flavours, coming up with a number of one-of-a-kind creations that pay homage to our city's culinary traditions without sacrificing taste or technique. Desserts such as red bean ice cream 'fish balls' and xiao long bao-inspired mango vanilla mousse cake could easily fall into the realm of cheap Instagram fodder in the hands of a less experienced chef; under Ansel, these desserts are both stunning to look at and eat, amongst some of the best desserts we've tried in recent memory.
Newly debuted this month, sweet tooths are already flocking to the bright café brushed in bronze, burnt orange and pastel pink, cheekily decorated with a neon-lit milk-themed walk-in and wall decor spelling out phrases such as "Life is Pain au Chocolat." We popped in during opening week and found the pastry king himself in the kitchen, grinning from ear-to-ear as he flambéed ice-cream-stuffed fish balls and poured himself a Hong Kong milk tea cookie shot (a play on the best-selling chocolate chip cookie milk shot at Dominique Ansel Bakery in New York). With a full display case of takeaway treats and plenty of cosy nooks for splitting a dessert between two, we have a feeling that sugar fiends will be flocking to this sweets shop in the coming months. Below, a guide to the best things to try on the ingenious menu by Ansel and co. One thing's for certain: you'll hardly miss the cronut.
Dang Wen Li is now open from Mon–Thurs 10am–9:30pm; Fri–Sun 10am–10pm. 
Jump To / Table of Contents
Dang Wen Li by Dominique Ansel
Address
Shop OT G63A, G/F, Ocean Terminal, Harbour City, 3-27 Canton Road, Tsim Sha Tsui, Hong Kong
Website
Dang Wen Li by Dominique Ansel