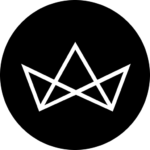 All the delectable desserts to try at Dang Wen Li by Dominique Ansel, now open at Ocean Terminal
After months of anticipation it's finally here: the highly buzzed-about opening of Dang Wen Li (當文歷餅店) by Dominique Ansel, the first Hong Kong outpost for the man best known as the creator of the cronut (a flaky croissant-doughnut hybrid).
Named World's Best Pastry Chef by the World's 50 Best Awards, the baker extraordinaire has worked for over a year to fuse his exceptional technique of fine French pastry-making with local Hong Kong flavours, coming up with a number of one-of-a-kind creations that pay homage to our city's culinary traditions without sacrificing taste or technique. Desserts such as red bean ice cream 'fish balls' and xiao long bao-inspired mango vanilla mousse cake could easily fall into the realm of cheap Instagram fodder in the hands of a less experienced chef; under Ansel, these desserts are both stunning to look at and eat, amongst some of the best desserts we've tried in recent memory.
Newly debuted this month, sweet tooths are already flocking to the bright café brushed in bronze, burnt orange and pastel pink, cheekily decorated with a neon-lit milk-themed walk-in and wall decor spelling out phrases such as "Life is Pain au Chocolat." We popped in during opening week and found the pastry king himself in the kitchen, grinning from ear-to-ear as he flambéed ice-cream-stuffed fish balls and poured himself a Hong Kong milk tea cookie shot (a play on the best-selling chocolate chip cookie milk shot at Dominique Ansel Bakery in New York). With a full display case of takeaway treats and plenty of cosy nooks for splitting a dessert between two, we have a feeling that sugar fiends will be flocking to this sweets shop in the coming months. Below, a guide to the best things to try on the ingenious menu by Ansel and co. One thing's for certain: you'll hardly miss the cronut.
Dang Wen Li is now open from Mon–Thurs 10am–9:30pm; Fri–Sun 10am–10pm. 
1
Lemon Juice Box
This sunshine-yellow boxed treat (HK$62) plays off nostalgia in a clever optical illusion. Resembling a real juice box, the dessert is actually fashioned from earl grey mascarpone mousse filled with bergamot curd — a sweet and tart dessert that should transport you straight back to your childhood.
2
Coconut Passionfruit Pineapple Bun
The ubiquitous bakery snack is reimagined here with a coconut mousse and coconut dacquoise "bun" featuring a core of salted mascarpone cream and a mouth-puckering pineapple lime passionfruit jam that makes for an excellent way to start the day. HK$62 for Small Cake / HK$520 for Large Cake.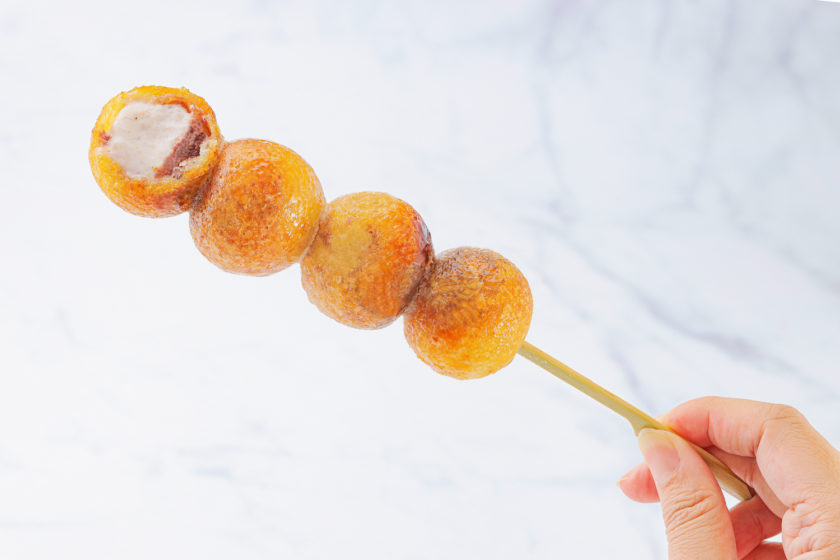 3
Red Bean Ice Cream "Fish Balls"
One of several made-to-order specialties, torched or finished à la minute, this dessert riffs on the favourite Hong Kong-style snack — and might just blow the traditional savoury street snack clean out of the water. The juxtaposition of hot, fried exterior — the caramelised batter bearing a sticky chewy texture — and cool, icy sweet centre is irresistible. Each skewer comes four to a stick, but let's be honest — who's sharing?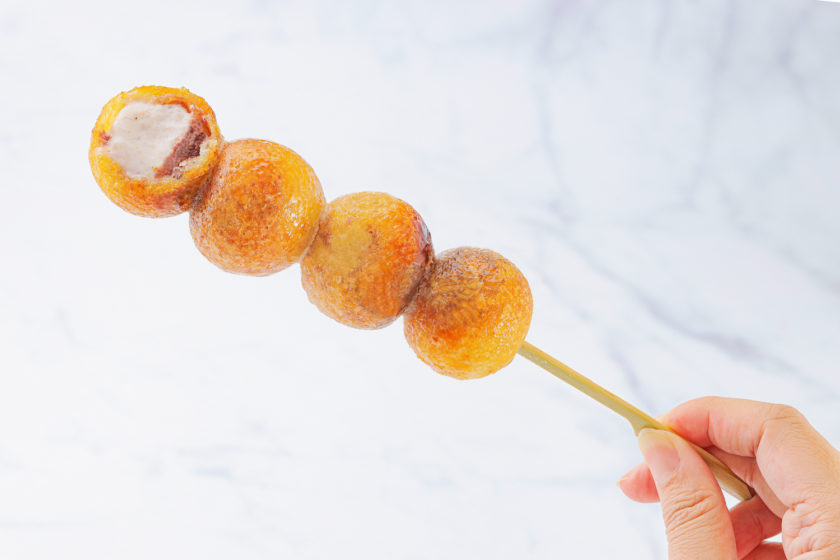 4
Black & White Milk Salted Caramel Panna Cotta
The iconic "Black and White" evaporated milk can is the inspiration for this panna cotta dessert (HK$65) which features a rum-soaked baba cake centre, set within a white chocolate mould complete with the identifiable cow imagery. A touch of salted caramel enhances the flavour without falling into sickly sweet territory. 
5
DKA (Dominique's Kouign Amann)
One of the only items brought over from Dominique Ansel Bakery, the pastry chef's signature Kouign Amann is diligently replicated, a delicious testimony to Ansel's mastery of traditional French viennoiserie. Baked fresh every morning, the Breton classic steals the spotlight with extra layers of salted butter between its golden pastry folds, crowned with a coating of caramelised sugar to top off the decadent treat.
6
Macaroni – Lemon Cheesecake
The cha chaan teng staple of ham and macaroni soup gets a sweet makeover here with silky fromage blanc and ricotta cheesecake shaped to resemble elbow macaroni. A spritz of lemon citrus cuts through the richness of the almond biscuit and hand-cut white chocolate making up the "ham" and crispy "peas." HK$58
7
Sized more like a pork bun than a soup dumpling, this innocent-looking number derives its name from the soupy core of savoury xiao long bao, although thankfully, you can devour this dessert with a little more gleeful abandon without risking spillage. The smooth white folds of the 'dumpling' are fashioned with vanilla mascarpone mousse, with mango mousse and freshly diced mango oozing out the centre. The final touch is the 'cabbage' leaf, another feat of white chocolate engineering. HK$62 Small Cake / HK$580 Large Cake
8
Hong Kong Milk Tea Cookie Shot
The shot heard eaten around the world: Dominique Ansel's Cookie Shot has entered the Dessert Hall of Fame for its playful concept and practical construction. While the original Chocolate Chip Cookie Shot is shaped like a shot glass, Ansel's Hong Kong creation (HK$48) resembles Yakult for a nostalgic twist, served with a tiny pitcher of milk tea on the side. Fill up the bottle, then alternate between sips and eating the cookie 'cup' — the latter lined with a heat-resistant glaze to prevent sogginess for slow sippers.
9
Chestnut Madeleines
The menu wouldn't be complete without a play on gaai dan zai, Hongkongers' beloved egg waffle snack. The fluffy egg puffs start with a madeleines recipe, piped with a fall-flavoured chestnut cream centre and served piping hot from the oven. HK$68
10
Thousand Year Egg – Hazelnut Coffee Tart
With greyish-brown rings, century eggs may not be the most inherently beautiful ingredient, but Dang Wen Li's Thousand Year Egg – Hazelnut Coffee Tart is nothing short of a visual spectacle. Referencing the Chinese delicacy, the base is actually a chocolate coffee tart, complete with Valrhona milk chocolate mousse and hazelnut cremeux sandwiched between crumbly chocolate sablés. The innovative dessert is capped off with a coffee black sesame gelée "yolk". HK$58 Small Cake / HK$580 Large Cake
11
Silk Egg Katsu Sando
With katsu-sandos all the craze, Dang Wen Li is jumping on the trend with a savoury snack to counteract all the pastries: a fluffy steamed egg sando (HK$88), with panko-crusted egg sandwiched between Japanese-style brioche bread. While the steamed egg is slightly sweet, a smear of XO mayonnaise helps jolt the finger food back to the savoury side.
12
Turnip Cake Muffin with Soft Scrambled Eggs
Move over Egg McMuffin — Dang Wen Li is giving the golden arches a run for its money with a Hong Kong-inspired version of the breakfast sandwich (HK$78), stuffed with salty cured pork, shredded radish and dried shrimp in the style of Chinese turnip cake. A generous amount of softly-set scrambled eggs bearing a kick from Cantonese yu kwen yick chili sauce overflow onto the plate — a decadent way to start your day that trumps a trip to McD's any day.
Dang Wen Li by Dominique Ansel
Address
Shop OT G63A, G/F, Ocean Terminal, Harbour City, 3-27 Canton Road, Tsim Sha Tsui, Hong Kong
Website
Dang Wen Li by Dominique Ansel