SoHo's Neo-Parisian bistro Belon is slated to relocate from its Elgin Street address in October, bidding farewell to head chef Daniel Calvert and introducing Matthew Kirkley.
At present temporarily closed due to the latest government dining restrictions, one Michelin-starred French restaurant Belon will close its doors in October and is expected to reopen in a new space in the winter.
Current head chef Daniel Calvert will reportedly be exploring new endeavours outside of Hong Kong. He says, "my time in Hong Kong and with Belon has been the most rewarding of my career. I am delighted to be passing the baton to a chef of chef Kirkley's calibre as I begin a new chapter beyond Hong Kong."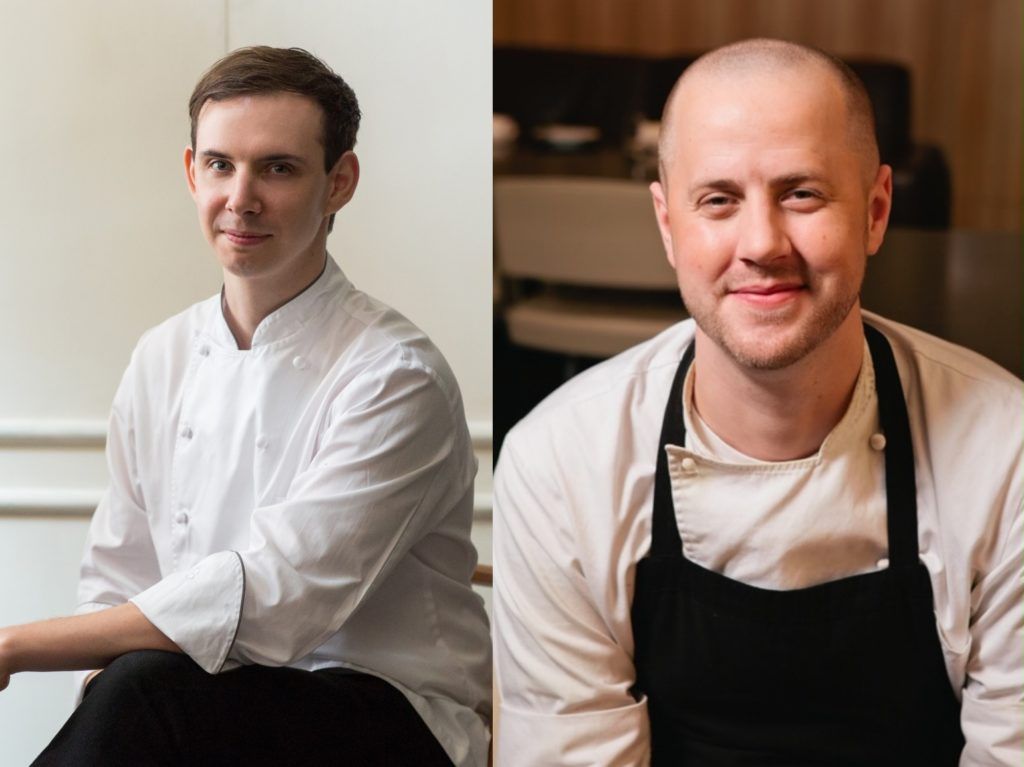 With Calvert's departure, the restaurant will be introducing a new chef at its helm — Matthew Kirkley, who led San Francisco seafood restaurant Coi to three-Michelin-starred acclaim in 2017. He soon left after to prepare for the Bocuse d'Or international gastronomic competition in 2019, representing his home country in Team USA.
Born and raised in Baltimore, Matthew Kirkley's culinary career has been highlighted by his reverence for "pristine fish and shellfish, honestly treated" which he owes to his childhood spent crab fishing with his father along the Chesapeake Bay coastline. The Culinary Institute of America trained chef has worked in multiple acclaimed venues across the US and London. In 2008, he opened L20 in Chicago under Laurent Gras, and later returned in 2011, leading the team to attain two Michelin stars for three consecutive years.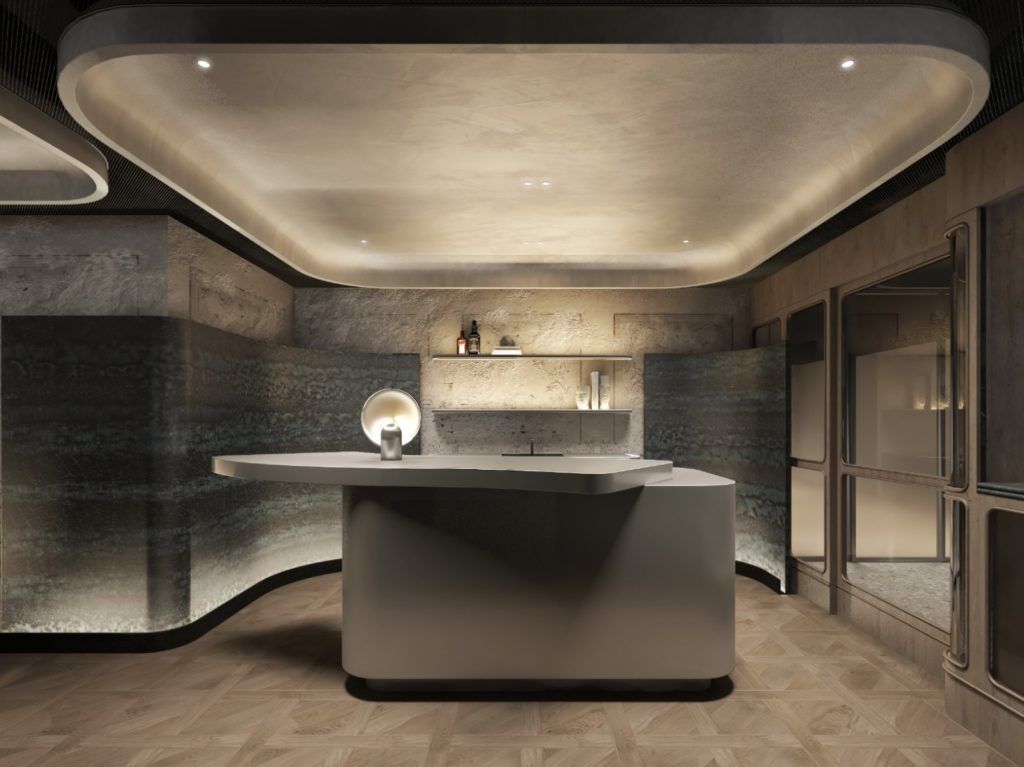 As for the new space, Black Sheep Restaurants has tapped award-winning designer Joyce Wang for the fit-out, which is expected to remain in the SoHo neighbourhood with a more spacious dining room and upgraded kitchen.
Renderings of the space reveal a more modern expression compared to the current Parisian bistro-styled venue, with brushed plaster walls, curved and treated cobalt paneling, undulating s-shaped banquettes, and an overall oceanic colour palette that pairs well with Belon's sharp focus on the fruits of Hong Kong's harbour in its food offering.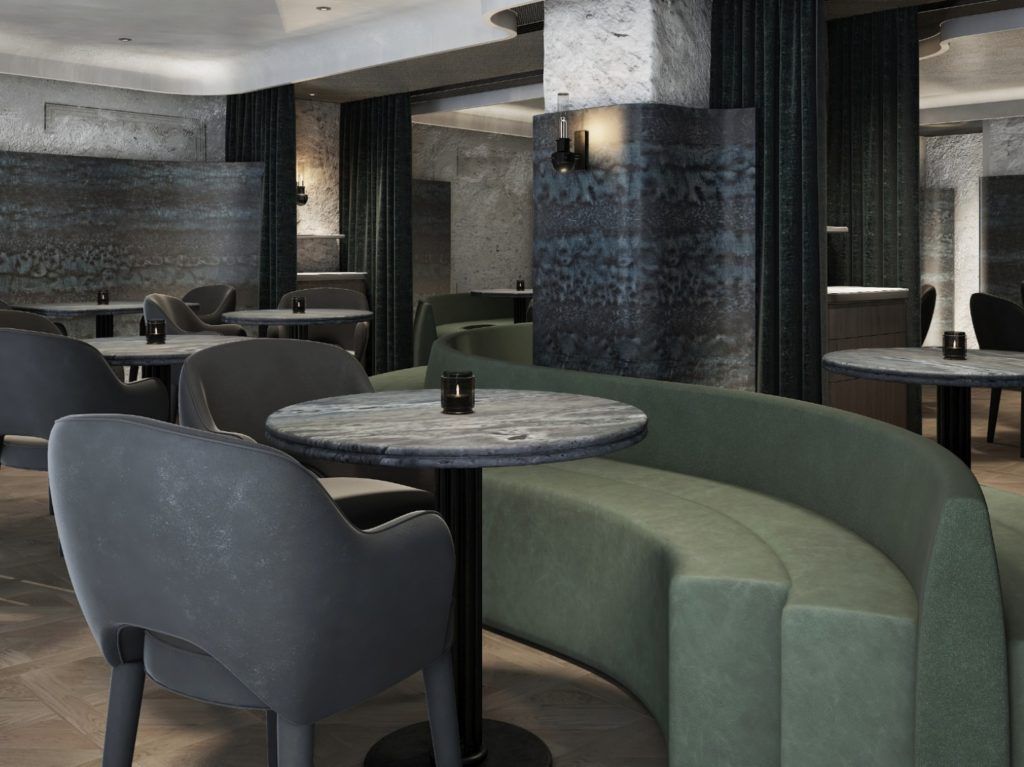 Opened in March 2016 by Australian chef James Henry, Belon started as a contemporary French bistro but has quickly grown into something more, thanks to its innovative spotlight on the best of local produce. Under the reins of its second executive chef Daniel Calvert, Belon was able to jump from number 40 to four on Asia's 50 Best Restaurants between its 2018 debut to 2020. It was also awarded its coveted one star in the Michelin Guide 2019, retaining it for a second year in 2020.
Some of Belon's current star dishes include the whole roasted Bresse chicken, oyster tartare and a twist on salade nicoise with Japanese shima aji — as well as the bread, a red miso sourdough which chef Calvert makes fresh daily.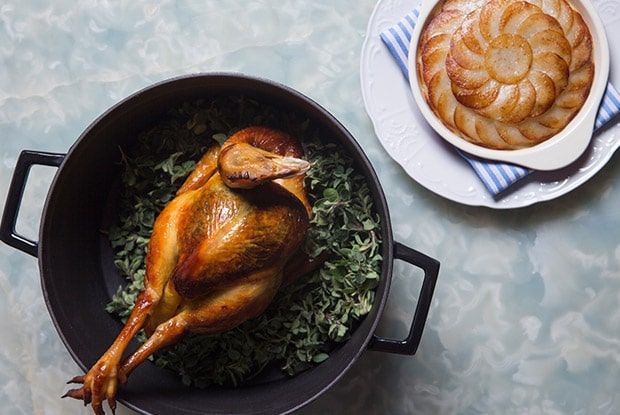 Chef Kirkley's arrival is not a strange addition to the Belon family — his wife, Lauren Kirkley has been working as head of the house at the restaurant following stints at acclaimed institutions across California such as The French Laundry and Quince. Meeting in 2008 when both were working at a restaurant in Chicago, this will be the first time in more than a decade that the couple will be working together, leading both the front and back of the house.
The move is a significant step for the restaurant group to continue Belon's evolution as a more refined, award-winning establishment. Founder Syed Asim Hussain comments, "it has been a tough year for the industry and it is tempting to play it safe. But the upgrade has been a long time coming and the Belon team has worked so hard and achieved so much, we just could not bring ourselves to hold back this next step in the restaurant's evolution."
He adds, "I am so proud of the work chef Calvert has done, for me, he is one of the best chefs in the world and we are sad to see him go, but we are equally excited to welcome chef Kirkley and to see the new heights we can reach together. We have an ambitious team who want to see how far they can push the envelope."
Belon, 41 Elgin Street, Central, Hong Kong, +852 2152 2872 (through October 2020)