Since convivial tapas hall Bayfare Social and American South-inspired grillhouse Henry opened last year, the fifth floor of Rosewood Hong Kong has quickly become one of the most exciting spots to dine in the city. The arrival of Chaat, set to soft open on 21 May — adds another dimension to the gastronomic hub with upscale Indian fare by chef de cuisine Manav Tuli, previously at the helm of London's storied Tamarind.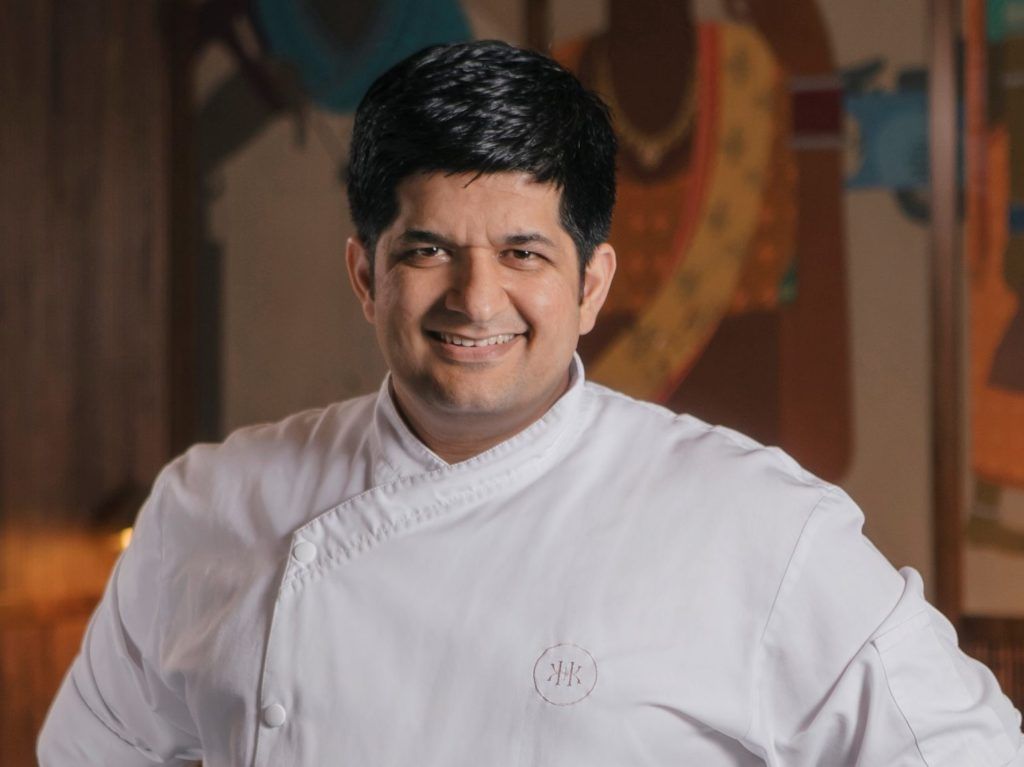 Under chef Tuli's lead last year, Tamarind became the first Indian restaurant in London to achieve a Michelin star. He arrives at Chaat with 18 years of experience under his belt, having worked in some of the top restaurants across London and India.
Chef Tuli's technique has been coloured both by the nostalgia of delicious down-to-earth cooking and and world-class kitchens alike: From the southern coastal cuisine of Kerala where he started his career in cooking (one of his Kerala-style mutton curries, he tells us, is based off of one of his auntie's longtime recipes); to the refined, royal presentations from the grand state of Rajasthan where he worked at The Oberoi luxury hotel group; to his time spent in the resort island of Mauritius and most recently, at London fine-dine Chutney Mary — as sous chef at its Chelsea branch before he opened its current St. James location as head chef in 2015.
With a name like Chaat — which literally means 'to lick' in Hindi and more commonly refers to street side snacks — guests can perhaps already expect a menu filled with sharp, appetite-whetting flavours.
At a recent sneak peek event at Chaat, we got to taste bite-sized iterations of what to expect on the menu. The foyer and welcome bar area is where you'll want to start with a cocktail as you wait to be brought to your table — of a list of cocktails named after countries, we sipped a 'France' — a refreshing highball featuring the likes of vin jaune and absinthe that was perfect for the hot summer weather and piquant bites, garnished with a flamboyant frill of gilded dried herbs.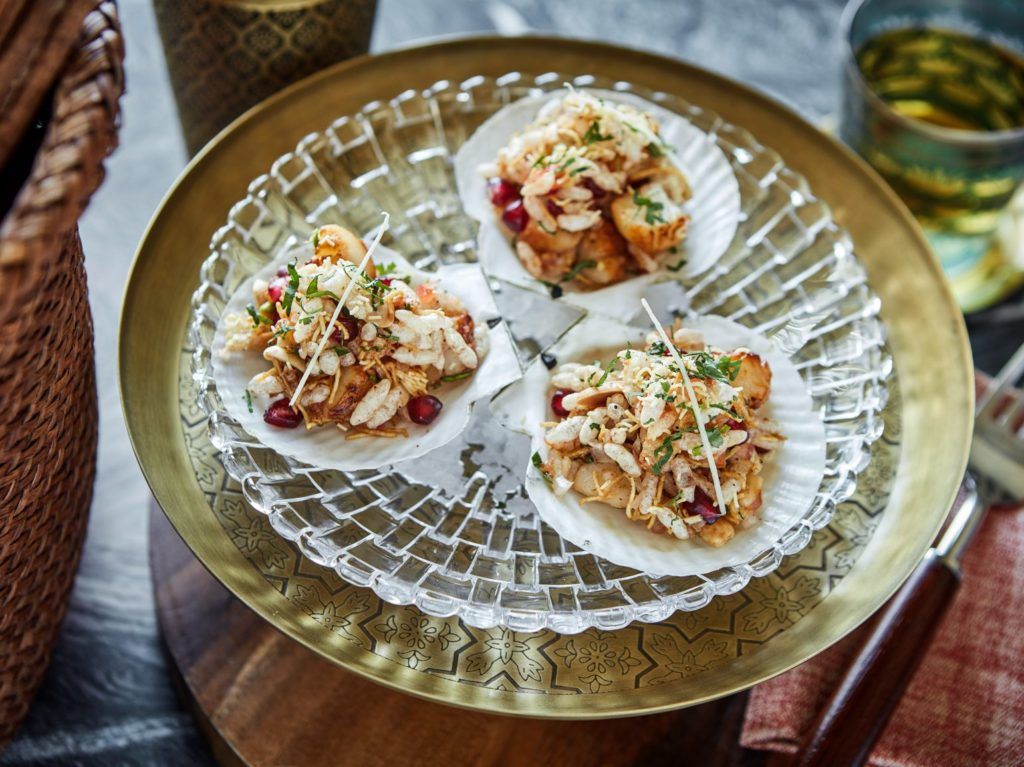 After admiring a dedicated spice room at the front of the restaurant, we got to taste a melt-in-your mouth beef tandoori, a lamb samosa served as a cone-shaped canapé, a bite-sized chaat of crispy puffed chickpea filled with potatoes, a dollop of tangy yoghurt and pomegranate seeds, as well as juicy lamb Seekh kebab. The pillowy naan is also to-die-for when served hot, with the ultimate crowd-pleasing garlic naan available as well as an addictive chili cheese flavour.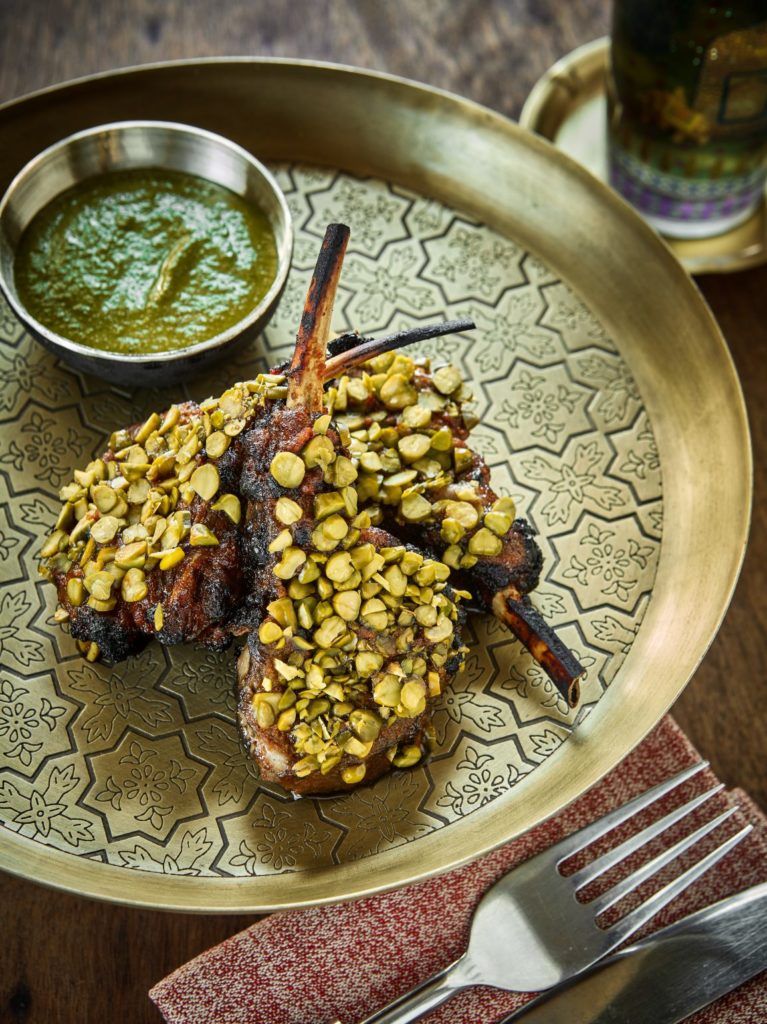 From the teaser photos, we can also look forward to other menu items such as Bhel Puri scallops, Keralan black pepper chicken Tikka with beetroot chutney, a classic Old Delhi butter chicken, pistachio-crusted lamb chop and an epic-looking lamb dum biryani with aged basmati rice, cooked in a dough-covered earthenware pot.
Other restaurant highlights are meant to be reimaginings of chef Tuli's childhood favourites, such as homemade paneer cheese and the pav bhaji, a traditional street snack featuring a thick curry to be mopped up with soft buns. As for the paneer, unlike the store bought blocks which are often white in colour and more solid, meant for dishes such as palak paneer (paneer with spinach) as chef Tuli explains, Chaat's homemade paneer is a light yellowish cream colour, and offers a better texture when you fry it up. Fried paneer — we can't wait to try.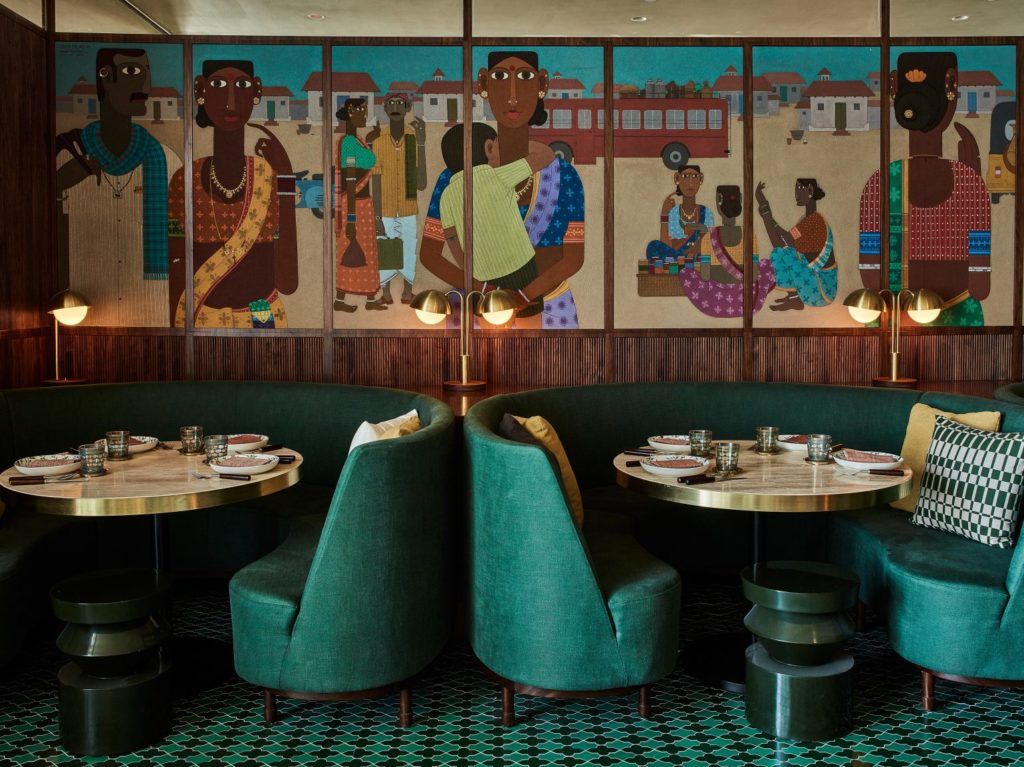 No doubt matching the spice and multi-dimensionality of flavour found in the dishes, the airy, elongated dining room is a gorgeous cornucopia of bright colours and patterns, with turquoise velvet banquettes pairing nicely with the vibrant ceramic tiles, trendy brass fixtures and tableware. Framed by the eye-catching custom mural by Hyderabadi artist Kandi Narsimlu, the surroundings will no doubt be a great backdrop for great food with cocktails and equally upbeat conversations. If you're ever in need of a breather between courses, just step outside to the terrace for some seabreeze and a spectacular vista of Hong Kong Island.
Chaat soft opens on 21 May, 2020. Chaat, 5/F, Rosewood Hong Kong, Victoria Dockside, 18 Salisbury Road, Tsim Sha Tsui, Hong Kong, +852 5239 9220