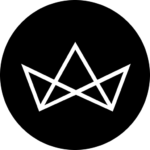 Chef Eric Räty to enlist homegrown talent Christopher Ho for Arbor's upcoming four-hands collab
Arbor, the multi-Michelin-starred temple to sublime, culturally effusive cuisine, will host local up-and-comer Christopher Ho for a brief collaborative showcase between 24–25 July.
Since opening his now two Michelin-starred Arbor at the summit of H Queen's chef Eric Räty has been an outspoken proponent of all things Japanese. From much raved-about (and now sadly off-menu) creations like matsutake and abalone to a string of collaborations with Japan's culinary vanguard, few Europeans in Hong Kong demonstrate as much ardour and knowledge for fine Japanese cuisine as Räty does.
As CoViD-19-fuelled travel bans continue, it seems apt that the meticulous Finn is instead taking a magnifying glass to a genre of cooking much closer to home — that of Hong Kong. It should be pointed out that diners already got a glimpse of this with the homemade 'XO' offered as part of the recently launched Arbor lunch menu.
For two days later this month, Räty will be crafting a series of lunch and dinner menus in concert with 'home chef' Christopher Ho: a born-and-raised Hongkonger who gourmands may recognise from his Test Kitchen pop-up with fellow local Devin Hou. Originally a neuroscience major at Cambridge University, Ho quit that field to pursue the universe of professional kitchens. In recent months, he has often been spotted staffing under Räty, with the duo collaborating in the increasingly popular setting of home catering.
Full-fledged details of the new four-hands dishes remain elusive, though one confirmed creation is Ho's signature bui meen: an appropriately meticulous elevation of the humble cup noodle, consisting of cold matcha udon topped with burnt corn, white miso and sake lees.
Those who haven't had the pleasure of inviting Räty and Ho into their homes are also likely to get an introduction in several of the duo's private catering favourites. Whether that means dishes like hay-smoked black cod or the adorable cart noodle-inspired gochujang carbonara remains to be seen, though the focus this time round will be staples within the canon of home-style Hong Kong cookery, elevated by Arbor's characteristic usage of premium Japanese ingredients and world-class technique.
Guests are able to enjoy Arbor's latest four-hands collaboration as either a four-course lunch (HK$988) or nine-course dinner (HK$2,888). The full dinner degustation is available for the duration of the event, whereas the shorter lunch menu will be offered only on 25 July. To learn more, visit Arbor online.
Arbor, 25/F, H Queen's, 80 Queen's Road Central, Hong Kong, +852 3185 8388