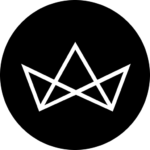 Bookmark Singapore's best spots for heritage hawker food as you get ready for the travel bubble
As we wait with bated breath for the official rollout of the Air Travel Bubble between Hong Kong and Singapore (expected to start "within weeks," according to officials), we're already looking forward to all the dining hotspots to add to our bucket list. Here's the ultimate guide to navigating the food paradise that is the Lion City.
Singapore's rich culinary heritage has been defined by the humble hawker centres scattered all across the island: Step into any hawker centre and you'll come across a dizzying array of dishes and food traditions — anything from regional Chinese cuisine, traditional dishes from the Malay Archipelago and South Asia, and uniquely Singaporean plates that you won't be able to get your hands anywhere else.
Here's our guide to some of the dishes you simply can't miss when you're in Singapore.
This article was first published on Lifestyle Asia Singapore.