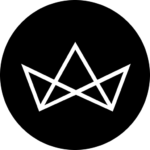 Hong Kong Food Diaries: Peggy Chan eats clean and green, from veggie frittatas to turmeric scrambled tofu
In Hong Kong Food Diaries, we ask notable locals and visitors to tell us exactly what they ate and drank over the course of a few days, and where they did it.
Chef and restaurateur Peggy Chan of healthy food hotspot Grassroots Pantry needs no introduction. If ever there were a face of the sustainable food movement in Hong Kong, it might as well be Chan's — a chef who not only consistently produces some of the most superb plant-based cuisine in the city, but who also uses her restaurant and platform as one of the most respected chefs in her field to advocate for eco-friendly practices and spread awareness for food issues such as overconsumption of meat and food waste.
This culinary trailblazer is a sought-after public speaker and panelist, a mentor and strong female role model in her field, and a frequent collaborator with other like-minded chefs through her initiative, The Collective's Table. With all of this going on, you can bet she has a jam-packed schedule — and while most of her day is spent figuring out how to make ingredients such as cultured cashews and scrambled tofu taste as delicious as their less-healthy counterparts, she lives and breathes by the same food philosophy in her spare time, chowing down at her favourite places around town that mimic her mantra of clean, veggie-first dining.
If you're ready to kick those unhealthy food habits to the curb just in time for summer, there's no one better to lead you on a clean-eating spree around town. Find out what Chan's favourite 'green' hotspots are in her Hong Kong Food Diary below.
WEDNESDAY, 18 APR
I wake up around 7:30am this morning, much later than usual. My body is aching and I'm feeling parched from working 'til late on the laptop three nights in a row, accompanied by too many glasses of my go-to house wine 'Pares Balta Mas Petit'. It's a Cabernet Sauvignon-Garnatxa blend from Spain, organically grown by two very passionate female winemakers. Lessens the sin, I think.
The first thing I reach for is a large glass of alkaline water filtered from my trusted Kangen machine. We serve alkaline PH 8.6 water at Grassroots, ensuring that with every mouthful of ionized water we drink, we are flushing acidic toxins out from the body, leaving our blood clean and allowing for a smooth transport of critical nutrients into our cells.
My first meeting of the day is scheduled for 10am and I arrive at Café Gray with just enough time to order some sliced avocado on rye toast, and a soy latte. By the time I'm finished with my last meeting, it's already 3pm and I head back to the restaurant. I've been testing and re-testing stracciatella made with cultured cashews for 'The Great Pizza Bake Off' challenge with Mercato's chef Anthony Burd, and I think I've finally got it. The over-night culturing process allows for probiotics to build into the raw cashew and coconut yogurt mixture, and a good amount of tang to mimic the same cheese factor in regular cheeses.
Staffie today is a treat. Mock chicken from Vegelink steamed with a ginger sesame dressing, cloud ear mushrooms and some steamed brown rice. I catch up with the team, check on our stations, then prepare for dinner service. Five hours goes by pretty quickly, and I remember to get my daily dose of lemon alkaline water to keep me hydrated and Vitamin c-ed up throughout the day. I return home with a cheeky side order of brown rice Mac & Cheese and some sautéed organic Chinese veggies from our menu, and finally am able to doze off by 1:30am.
THURSDAY, 19 APR
I haven't seen my personal trainer Koni for over a year, and take this opportunity on my first day off in over two weeks to meet with her for some quiet yoga and TRX time in Sai Kung with my other half, Joel. Being vegan, Joel gets his daily dose of protein with his morning shakes, and should I still be in bed, the nutribullet never fails to wake me up every morning! He prepares one for me to bring with us in my insulated flask gifted from my last visit to Kamalaya Koh Samui, and I sip it along the way to the countryside. It gets gloopier by the hour, the flax and chia seeds not quite blended, could've froze the banana, and added more coconut water. (Not judging.)
We train, and get a good litre and a half of alkaline water in before 10am. Koni has helped make us a booking for lunch at the much anticipated Fivelements in Sai Kung, and we arrive and are welcomed with a private tour of the estate from the ever wonderful Chicco and Lahra. We both start with a green juice and shake, followed by the 3course lunch skillfully put together by Executive Chef Arnaud. My favourite is definitely the raw tart with a myriad of colourful vegetables served with a smokey cashew cream. Raw living foods presented in such an intrinsic masterful way is what's needed to reach a mainstream audience, and I certainly wish there were more options available in our city.
We're both beat, so by the time we get home, I take my shower, watch a couple new episodes of A Chef's Table on Netflix and pass out by 6:30pm.
FRIDAY, 20 APR
Sleep is crucial to get my body recovered from 12-16 hour days, 2-3 weeks (or sometimes 3 months straight!) of physically straining and mentally draining work. As a chef-restaurateur, a managing director and a small business owner, you are just that. There really is no glam to MY kind of 'celebrity chef' life. Wearing multiple hats at the same time has its stresses but by now in my 6th year of operating and managing Grassroots, I would think I now have it down to a T. Or so I think…
This morning I get to work by 9am, down a double shot of Oatly oat mylk piccolo, and then receive the news that one of my senior line staff has given in his 1-month notice. My stomach ties up in knots and I can't even stomach the bowl of home-roasted granola with Raglan coconut yogurt I had intended for my breakfast. Staff turnover is inevitable, but it is often so difficult to stomach when it's a long-time staff with good work ethics, and that you've trained up from scratch. I go through breakfast and lunch service, still feeling sick from a nervous stomach, and worried about how I will be able to find as good a hire as he was.
The La Cabane lads Cris, Karim and Clem arrive for our 3:30pm wine pairing tasting for the next scheduled Collective's Table (TCT) pop up with chef Garima Arora, and they've brought us a serious line-up of wines, including one of my favourites from the list — a Semillon from Margaret River named 'Chinchecle' from Si Vintners Estate, vintage 2015. I haven't had a single bite to eat all day, but work is work, and what harm could natural, biodynamic wines do? In fact, I could down a glass or two by now to ease this pain and sorrow of a team member lost…!
The feeling of doom and gloom doesn't last long before I'm back again, strategising on my headcount. I finally have time to grab some staffie of Chinese greens in omelette, sautéed kale and steamed brown rice for late lunch/early dinner. Food for the soul. By the time service is done, I return home and make myself a bowl of one of my most ultimate comfort meals — soba noodles in miso broth, with seaweed, scrambled tofu and Chinese greens.
SATURDAY, 21 APR
I'm opening for brunch this morning and arrive to work by 7:30am. Saturdays are our busiest days, and I love being able to start my day off with the intention of providing our diners with the type of food that I'd like to eat in order to feel nourished for the remainder of the day. So as soon as our stations were set, I prepare breakfast for the team. Vegetable frittatas, multigrain toasts from Bread Elements, and our own homemade cashew browned butter.
You tend to munch on things during the day when you're in service, a macadamia here, a spoonful of brown rice pudding there, and our signature mixed mushroom linguine flies off the pass. Food quality is what I'm checking for, but also because brunch food at GP is so difficult to resist!
I've wrapped up by 5:30pm and pick up a Sichuan Spicy Beyond Chicken and Shanghai Chill Mung Mean Noodle from Green Common at Nan Fung Tower for dinner. It's such a delicious combination of sour, spicy and nutty; textural and full of plant protein. I rarely eat anything processed or packaged, so could this be considered a cheat meal, perhaps?
SUNDAY, 22 APR
This morning, Joel and I start our morning at Cupping Room on Po Hing Fong with some avo on toast, and an oat mylk flat white, and bang out a ton of administrative work. We're helping consult and cater for a soon-to-open café next to a CrossFit gym, and am finalising equipment, packaging and nutritional labels for them. We've been receiving more consulting projects from large corporate hotels, to resorts, and other industries that are looking to build in more sustainable system change models into their operations, and we at Grassroots are certainly honoured to be recognised for pioneering such practices and for our convictions in creating a sustainable restaurant environment.
I arrive at the Conscious Festival around 1pm where I'm a guest panelist. There are lots of interesting beauty, lifestyle and clothing vendors at the festival, but I'm disappointed in the choices for ethically sourced, and consciously made food and beverage products. I see a market there, whether for nut cheese spreads, sprouted crackers or jarred krauts.
Dinner time comes around and we pop in to my local fave, Posto Pubblico for a Spaghetti Arrabiata, and a delicious spread of roasted pumpkin, sautéed greens and eggplants. I LOVE Posto for how grounded they have been over the years, and because we both source from the best — Homegrown Foods!
MONDAY, 23 APR
We opt to stay in at home this morning for breakfast and prepare what I would call a 'Pantry Breakfast', a concoction of well-intended leftover meals from the fridge and whatever I have on hand in my pantry. So I broil some Miyoko's Kitchen cashew based cheese over German sprouted pumpernickel, turmeric scrambled tofu, sautéed leafy greens, curly kale with balsamic fig dressing and a mixture of toasted nuts, seeds and dried fruits. And Clipper Instant Organic Coffee, always.
As soon as I arrive to work, my chefs are awaiting for me to taste final versions of the items we've been testing for the TCT dinner scheduled for Friday. South-North Almond Panna Cotta, an Aji Amarillo Tuile, Lotus Seed Ice Cream, Dehydrated Sprouted Seed Soil Crumbs, Hazelnut-Raw Cacao Cannoli. It takes a team to allow your visions to be realised, and many more trials and errors before a vision becomes actualised. And with that, I take my six times tested cashew stracciatella and head for Mercato to meet my challenger Agung from Old Man.
It's an early night and I am able to slip in a late dinner with Joel at Pure Veggie House tonight. A Szechuanese spicy hot pot, lettuce cups with pine nuts and chopped veggies, and fried rice just does it for us. I take home some black sesame 'film rolls', or 'towels' as Joel calls them, snuggle in with a Yogi bedtime tea, and call it a night.