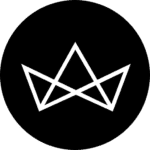 Hong Kong Food Diaries: Tze-Huei Choo of JIA Group scarfs down noodles, croissants and tuna buns
In Hong Kong Food Diaries, we ask notable locals and visitors to tell us exactly what they ate and drank over the course of a few days, and where they did it. 
Asthe Operations Director for JIA Group, Tze-Huei Choo knows good food. An Australian who's lived abroad for several years, Choo has headed up F&B programs all throughout Asia and the UK, and is currently employed with running all the day-to-day operations of one of Hong Kong's most prominent F&B groups. Naturally, his packed schedule (and the fact that he's a father to a 3-year-old boy and a newborn baby girl) means that meals are usually quick and on the go (cha chaan tengs and coffee breaks are a must).
In his Hong Kong Food Diary, Choo takes us through his weekly diet, from morning heart-to-hearts with his son over a plate of bacon and eggs to slurping down Chinese five-spice pork with noodles at his favourite street-side haunt.
MONDAY, 20 NOV
With a newborn daughter (1 month!) and 3-year-old son, my mornings really need to start with coffee. I've been having it the same way for the past eight years — a double espresso shot with a dash of cold milk. At home we have a Nespresso machine — you've got to love the quality control in those machines. We have the Dharkan capsules, which are fully roasted and intense.
I drop Liam at school every day, which is our time to hang out. I really try to eat with him every morning as well, but today I've got a breakfast meeting at Commissary and he needs to be at school earlier than usual. We've been workshopping the morning menu the past few weeks (corn fritters with a poached egg and guacamole) but I've got a real hankering for a croissant. They're killer — pure butter, and flaky. With a flat white and soundtrack of hip hop, it's perfect. We work with Redback Coffee to run the majority of the coffee programs at JIA Group venues, and they're great guys to work with.
I pop by the head office and steal a few almonds from my PR Director's stash during a quick meeting…#sorrynotsorry. On to lunch, which on a Monday I try to have by myself, mostly so I can set out goals and to-dos for the week ahead. I'm a real fiend for Japanese and have it at least twice a week. I love Sushi Sei on Hollywood Road for their reasonably priced omakase. Today they're doing fatty tuna, which is one of my favourites. The steamed tofu is top-notch and well seasoned.
Someone once told me the way to have a great working week is to not work too late on a Monday if you can. I finish about 6:30pm and head to Duddell's for a quick drink. Masumi, our new mixologist, makes a ridiculously good Old Fashioned with chocolate bitters. Snacking on a few of the fish skin cracklings, the salt really cuts through the drink. I spy our general manager, Iris, and use the opportunity to discuss the week ahead — there are a number of large events, weddings and special dinners booked in. We're heading into a very busy season, so want to check that the team have the support they need.
Although I am in the F&B industry, you'd think I eat out most nights. I don't. Balance is important, and eating every night with loved ones is grounding — that goes for any industry. My wife Tram is Vietnamese, which means I am ridiculously spoilt when it comes to dinner. Tonight we're having bun cha — homemade spring rolls with fresh herbs and vermicelli. She uses her mum's recipe, which is obviously a secret.
TUESDAY, 21 NOV
The day starts off with a school run with Liam to Wong Chuk Hang. Our time together in the morning is sacred, partly because he's asleep by the time I get home. We head to Sensory Zero for breakfast, which has become our usual hangout. I have a bacon, egg and cheese bagel with OJ. Liam has a "not too hot, please" baby chino — the kid has manners. We chat about what we did the day before at work and school. He tells me what he did, and it's endearing to see how much he likes his school and friends.
I have a meeting with a supplier for the group, and multitask by going to Aberdeen Street Social to check out the latest additions to the set-lunch menu. Trying to eat a little leaner today, so opt for two starters over a starter and main: tomato salad with homemade fresh cheese curd, olive crumble and basil, and the steak tartare with cured egg yolk. When a steak tartare is spot-on, it can't be beat.
In the afternoon, I have a meeting with a client who has happened to bring along a box of macarons from Pierre Hermé. With a flat white, it's a winning afternoon tea.
It's the first night of the St. John and Richard Turner takeover at Rhoda. The pre–dinner briefing begins…the team go through all the bar snacks and full dinner menu. Manage to grab a few bites of the homemade charcuterie, ox tripe gratin and devilled kidneys with toast. No words! I'm coming Friday night, so excitement ahead of the whole menu is building.
Head across the harbour for a meeting with a former colleague at The Ritz-Carlton, and am surprised when the bartender asks if I want my Old Fashioned on the rocks. Is that the cool thing the kids are doing these days?! It's a clear night, and sitting on the 103rd floor is amazing. Even after seven years in Hong Kong, I never tire of the view.
A light supper at home is much needed after the afternoon's combination of macarons and St. John fare. Soya sauce fried noodles with vegetables for the win.
WEDNESDAY, 22 NOV
Tram does the school run this morning with Liam, because I was on nighttime feeding duty for our newborn daughter, Maia. She's just over a month old now, but is an alert little thing. There's a great cha chaan teng on Caine Road where I've been going regularly for the past year. The lady who works the floor is lovely and brings the usual, Hong Kong-style iced milk tea and a bowl of Chinese five-spice pork with instant noodles and a sunny-side-up fried egg.
For lunch today, I'm at Duddell's. Doing this at least once a week is part of overseeing a Michelin-starred restaurant. Today I check in with the dim sum chef, which means having three baskets and a half portion of char siu. I'd easily eat a whole portion but hold back. Today is a preview of the dim sum to be added the next few weeks — the chive dumpling with Szechuan chilli oil is solid, but I'm impressed by the pumpkin and Wagyu beef puff. It's shaped like a mini pumpkin…talk about skills!
At 4pm I'm feeling a little peckish, so pop over to Butao on Wellington Street for a bowl of spicy ramen. The pork bone soup base is spot-on and the noodles al dente. Yes, technically I've had a big meal as a snack. The girls on the team are always giving me grief, and it's fast becoming a running joke in the office about how much I eat.
I'm headed to Yardbird for dinner, to have one last meal there before their doors on Bridges Street close. Can't wait for the new opening and to see the space. Have a decent amount of yakitori and the chicken and egg rice. I live on the so-called "dark side" and have a nightcap at T.A.P.
THURSDAY, 23 NOV
Head to Sensory Zero again with Liam before school. This time I opt for the Japanese scrambled egg sandwich. Love it! Fluffy eggs stuffed into thick-cut toast that is almost similar to a bap.
Was kindly invited to a Champagne lunch with Charles Heidsieck at Cantonese restaurant Dynasty. I previously ran the F&B at the Renaissance Harbour View Hotel, and it's good to see old colleagues again. The dim sum there is spot-on. The starter of steamed oyster with XO sauce is a standout, as is the last course of stir-fried vermicelli with dried shrimp. Obviously, the Champagne is also a highlight.
My parents are visiting from Australia for a month and arrive tonight. While waiting for them at the airport, I grab a quick bite from one of the local bakeries in the arrivals hall. Since coming to Hong Kong, I've had this weird fascination with tuna buns. Literally a sweet bun with canned tuna and onion inside. Oddly, it works. Especially when paired with chilled chrysanthemum tea on the side.
Parents have arrived and it's time for a big family feast at home. Chinese-style tomato and potato soup with pig trotters to start, then Malaysian pork belly and smoked hard-boiled eggs, slowly braised down for eight hours in soy. So unctuous, so good. For the fish course, hoki has been lightly battered and fried, served with spring onions and fresh chilli. My dad loves choy sum cooked with loads of garlic, and that's on the table, too.
FRIDAY, 24 NOV
End of the week is here, and it's been a long one both at home and at work. I'm headed to Rhoda tonight for the St. John dinner, so I decide to start the day with the intention of keeping it a little lighter. That goes out the window quickly! I'm up early with Maia and my parents, so Liam and I have a quick plate of bacon and eggs at home and skip heading to our normal haunt.
I have meetings at Duddell's for most of the morning, but duck across to Mak Mak in Landmark for one of the HK$88 lunch boxes. I get the satay gai yang, grilled chicken satay with sauce, cucumber relish and a fried egg. I opt for brown rice over jasmine. Am at Commissary later for a meeting with our chef Mick Bolam — they're trying out a new cookie which has crushed chips and pretzels in the dough along with chocolate chips. No complaints from me!
My parents are looking after the kids, so Tram and I have a night off together, which we both have not had in a very long time! The St. John dinner at Rhoda is a set menu, and the food and wine flow. For me, the crispy pig's cheek & chicory "salad" stands out, as well as the tripe & cheek gratin. The Eccles cake is just as I remember from eating it years ago at St. John, when I lived in London. We work our way through several of the wines, but the Boulevard Napoleean Grenache Noir 2013 hits the spot. We end up ordering a few bottles from the bar to take home — will be good to serve these at home when friends call in at Christmas time.
SATURDAY, 25 NOV
Weekend sleep-ins become close to extinct when you've got little ones, so we're all up early — particularly with my family staying. We have a big cook-up of eggs, bacon, pastries, fruit — you name it, it's on the table. We head out for a few hours across to Hong Kong Island for sightseeing, then call into Potato Head for burgers from Three Buns. I get the Smokin' B Boy and it's awesome. The beef patty is juicy, and the combination of cheddar, streaky bacon and barbecue ketchup hits the spot. The buttermilk wings are good, too. Another family feast tonight from Tram includes bun rieu, which is Vietnamese tamarind soup noodles with crab, prawns and pork. No words!
Follow Tze-Huei Choo on Instagram for more of his eating adventures around Hong Kong.