Everything you wanted to know about the newly revamped edition of Belon and head chef Matthew Kirkley and Lauren Kirkley.
We've said it before, and we'll say it again: Hong Kong's dining scene is so resilient. Flexible and quick to change. Through the ongoing obstacle that is the pandemic, we've seen new restaurants continue to open. The emergence of controversially named but well-adapted meal-time portmanteaus — 'Linner' and 'Dunch'. Michelin-star meals aptly repackaged as takeaway sets. And amidst the chaos, the city's favourite Neo-Parisian bistro, Belon, has been relocating — quietly renovating away — to a new surreptitious spot tucked away on lower Elgin Street.
A change of space not simply so. But a welcome in a change of hosts as well. Baltimore-native Matthew Kirkley takes place as the head chef for Belon's second run. A prolific culinary mind with a colourful resume to match, Matthew counts impressive stints at Chicago's L2O and San Francisco's three-Michelin starred COI, as well as a participating spot at the prestigious Bocuse d'Or competition in 2019. The nuanced art of fine-dining, then, is no foreign landscape, but rather a familiar trajectory that Matthew is eager to trail with his signature refined strides. "It's just fun to be cooking French food," he tells me while in conversation. At the front of house is Lauren Kirkley, who happens to be Matthew's decade-long partner and a Belon veteran who had a hand in setting up 'old' Belon during the Daniel Calvert era.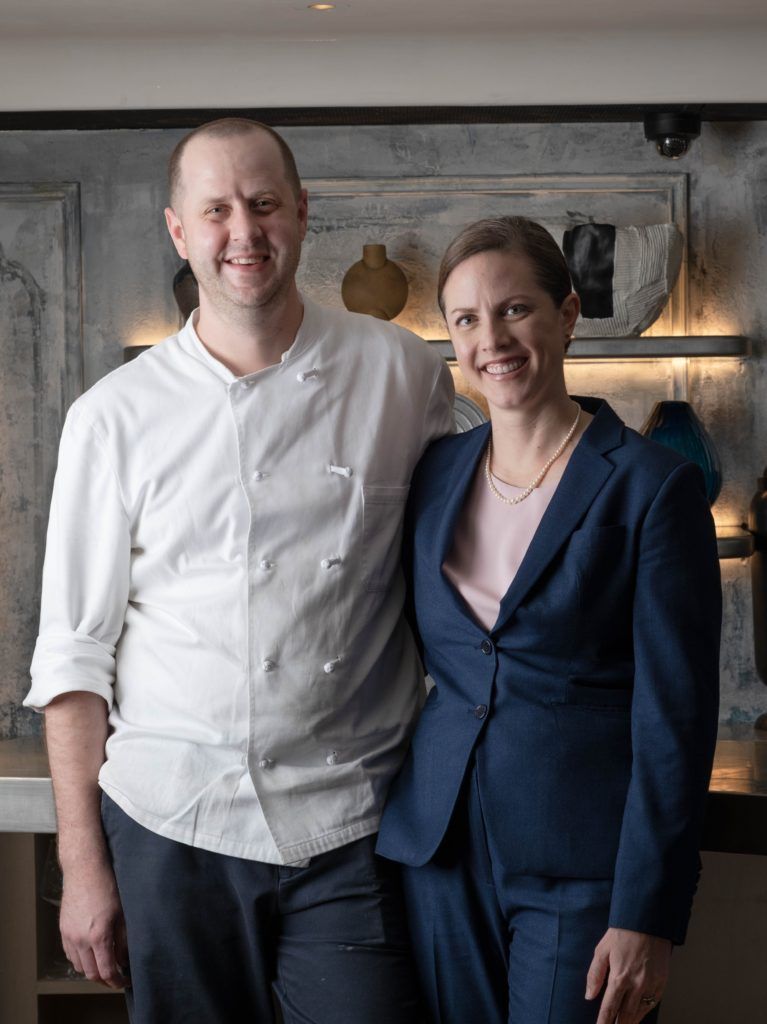 Their share of mutual understanding and respect is palpable. When Lauren talks of their incredible journey that began in Chicago with pit-stops in San Francisco and Napa Valley before arriving Hong Kong, it's clear of the longtime bond carefully nurtured. There are small nods of agreement. A light chuckle. Quick exchanging glances. The pair is incredibly well in sync — words need not spoken in exchange for an authentic knowing of each other — a magical connection.
"At first, we were a little nervous about how it would go, but it's going really well," Lauren says when asked about their upcoming partnership. "We're coming up on our 11th year wedding anniversary so we obviously know each other quite well. He knows how I am and I know how he is, and I can just tell something from a facial expression he's making — he doesn't need to explain it to me, vice versa. So it's just kind of a built-in empathy for each other, built-in understanding of the other's moods or what the other is facing that day. So it's been working quite well." She finishes. Matthew, in return, smiles in agreement.
Beyond the glass-panelled doors of Ho Lee Fook and just before Fukuro's nondescript front, a single stairwell leads up to Belon's new home. It's hidden in plain sight, squirrelled away on the first floor. "We like it… we kind of like the dichotomy of being on this street, in SoHo, in all the rowdiness and then we're kind of this quiet little spot." Matthew laughs.
A quiet spot it surely is. Tranquil even. As you step through the dimly lit threshold, a wave of meditative calm washes over. It's zen-like; a sanctuary in the heart of the noise. Led by Joyce Wang Studio, the previously warm, airy and distinctively 'bistro' space is transformed with soothing shades of charcoal greys in undulating strokes — contemporised modernity — from the moment you lay eyes upon the sculptural Irish pewter front desk to the curvaceous banquettes that meanders through the 800 square-feet space. Mimicking waves in the deep ocean, it's an inward nod to Belon moniker being named after a European oyster type. Not all is renewed however, upon the rough, salt-water-treated walls are the uniform frames of atypical French panelling, a last connecting thread to the restaurant's previous self. There's meaning to this well-blended design, as explained by Lauren: "The old wall with the panel is to represent classic French techniques and the new wall is a new school of thinking — kind of along the lines of how Matt approaches his cooking."
And so we arrive to the great big question: What is 'New' Belon going to be like? Stalwart fans will be relieved to know that old favourites — the roast chicken, mille-feuille, pigeon pithivier — will remain, but of course with slight tweaks, or in Matthew's words "adapted and evolved" creations of what is already there through refined techniques he's picked up and learnt along the way. "While we have a new space and a new chef, we are still calling ourselves Belon just because we really liked old Belon," he explains. "We are not revolutionising the culinary program, we are just changing. We didn't want to totally scrap what we had before, there's some new stuff and some old favourites."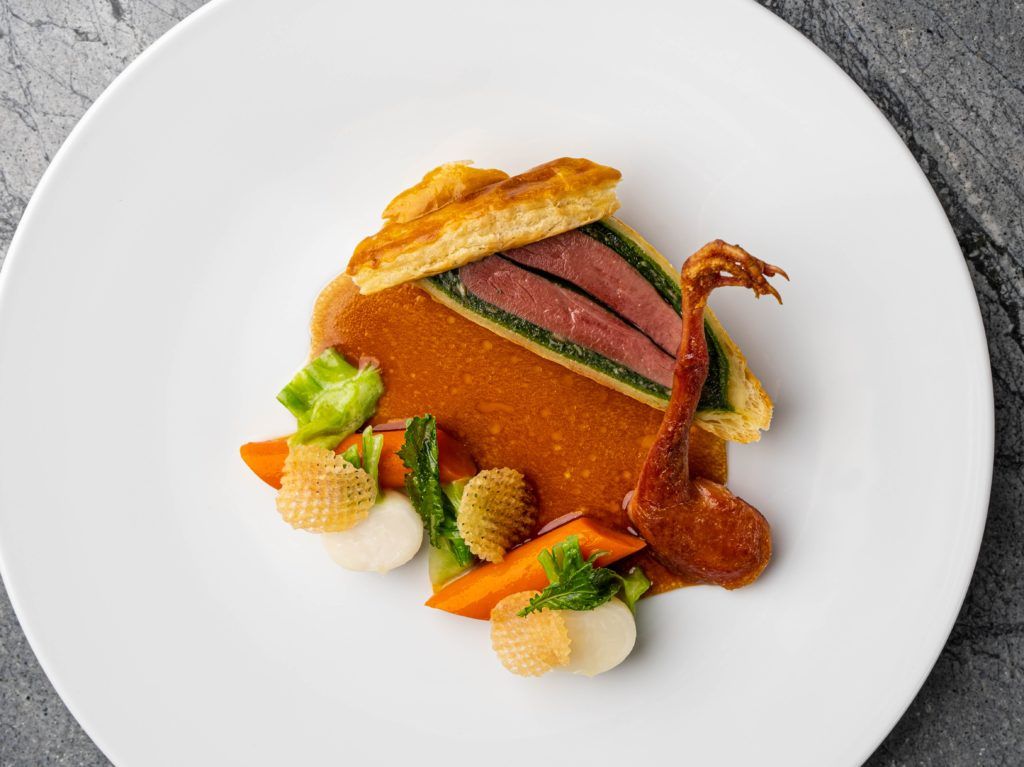 Such "new stuff" will include a refined pigeon pithivier, crepe soufflé and Matthew's signature turbot with beurre cancalaise (Seafood is Matthew's first passion) — a delicious homage to all renowned chefs that has played a part in his current journey. The neatly organised 'scales' in zingy sorbet shades are reminiscent of Joël Roubuchon, while the beurre cancalaise sauce is a recreation of a Philippe Rochat's side dish. It's also a tangible insight into Matthew's thoughtful processes, namely a staunch commitment to high-quality ingredients. The turbot, for instance, is sourced from the same turbot purveyor Matthew has used for over a decade, including his time in the Chicago and San Francisco kitchens.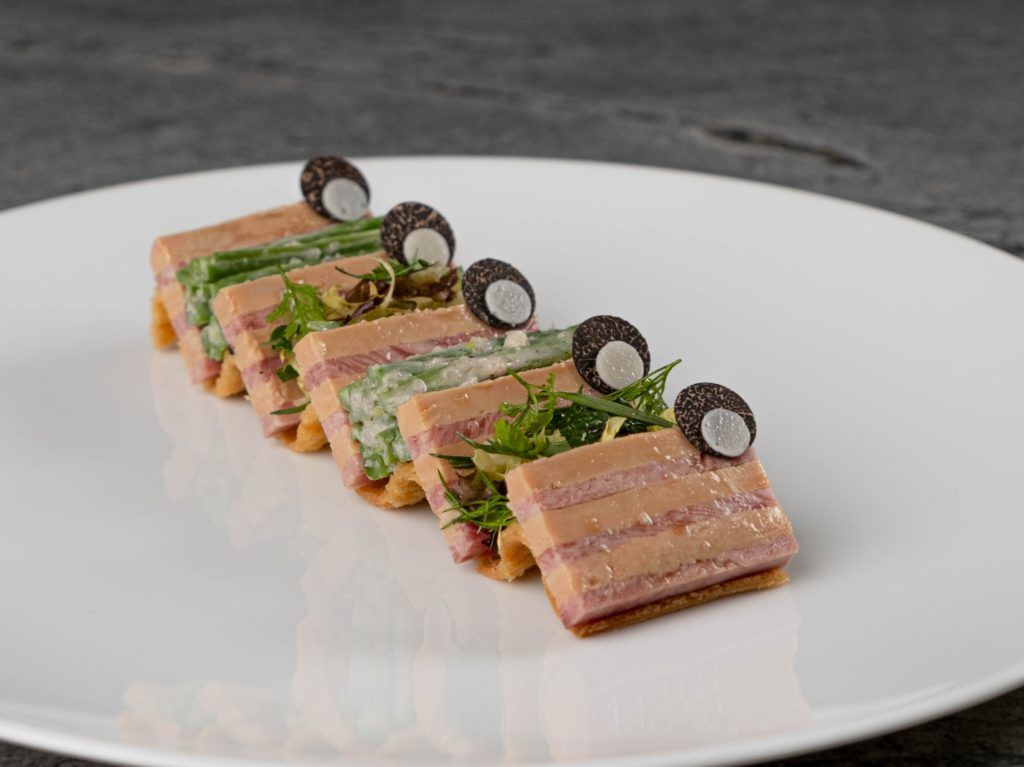 While Matthew is excited and looking forward to add to Belon's well-told story, he is making sure — at the back of his mind — that Belon can retain its own identity. "You're forever a student of cooking. You learn and grow. Bits and pieces from my old stuff trickles itself into the way I cook just out of experience, but I don't want to abandon the old stuff," Matthew determines. After all, Belon was one of the first restaurants the Kirkleys' visited when arriving in the city.
At the crux of it, the Kirkleys' are just hoping to impart a memorable experience. "People are really what defines the restaurant." Matthew says. It's a sentiment that Lauren reaffirms,"We just want [guests] to be happy at the end of the day. We can't wait to see what they think of the new space and we just hope they like it."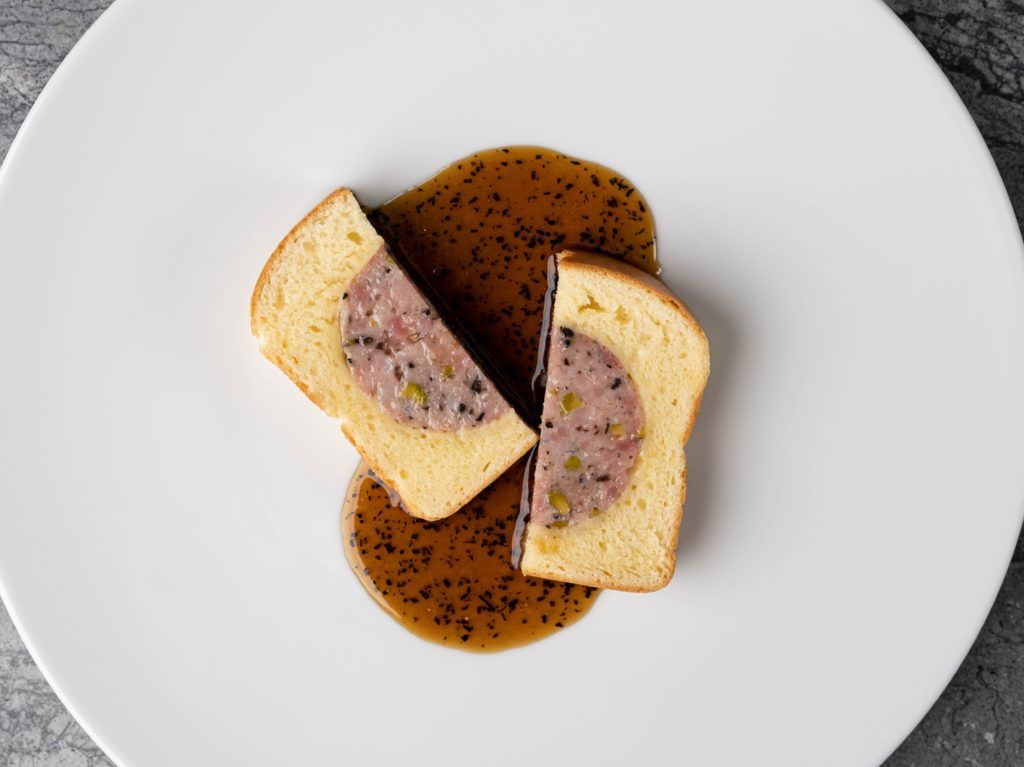 So what to order when do you manage to get a booking in? While I wasn't able to get Matthew to dish on his favourite Belon creation, he deduced it was "too hard" and "just like picking between children." Fair. I was able to coax out Lauren's adoration for the turbot which she described as "Beautiful. Like a happy little rainbow but also delicious." And she's right. The dish, while simple in its ingredients, is pretty, exquisite and elevated with such delicateness it just had to be cover image of this article. Just scroll up for a peek. It's a culmination of Matthew's culinary journey thus far, and an applaudable one at that. Any dish you sample from the menu is just going to be as great. I'm certainly optimistic.
Belon officially opens for dinner service on 25 March from Wednesday to Sunday 6-10pm. Stay in the loop and sign up for updates here.
Belon, 1/F, 1-5 Elgin Street, Soho, Central, Hong Kong, +852 2152 2872