We're all already eating out less and staying home more in a global effort to #flattenthecurve — but that doesn't stop us from dreaming of all the delicious things we get to tuck into during regularly scheduled programming.
Of an increasing roster of Hong Kong's most beloved restaurants employing takeaway initiatives in response to the global pandemic, award-winning Jia Group has recently launched Jia Everywhere, a delivery and catering service that brings some of Hong Kong's most eminent eateries directly to your home.
Those who have been following Jia Group's openings of late will be no stranger to Mono, a contemporary French restaurant that weaves in inspirations from executive chef and co-founder Ricardo Chaneton's European and Venezuelan roots. 
Culinary hounds have become fast fans of Chef Chaneton's 'multi-lingual' cooking since the restaurant opened in January, following his departure from Island Shangri-La's Petrus as its former executive chef. Before that, Chaneton earned his chops as head chef of Mirazur, which currently sits at venerated number one on the World's 50 Best Restaurants 2019.
Jia Group's latest newcomer is now also available to those seeking a truly one-of-a-kind menu from the comfort of their home with its new initiative, 'Stereo by Mono'. While the restaurant is named after its single seasonal tasting menu, Stereo by Mono is considered to be its alter-ego, serving comforting, family-style sharing dishes across five distinct sets fit for three to four people. 
"It is a hard time for everyone; I want to lighten up spirits with honest, comforting food that people can enjoy at home," said Chef Ricardo. "The experience might be different to what they get when dining at Mono in person, but Stereo is prepared by the same team with the same passion and vision — to bring good memories and good times."
While still playing to the tune of Mono's Contemporary French stylings, these sharing sets also allow Chef Chaneton's south American upbringing and French culinary training to shine in different ways — three sets are French-inspired, while two sets are inspired by Latin America.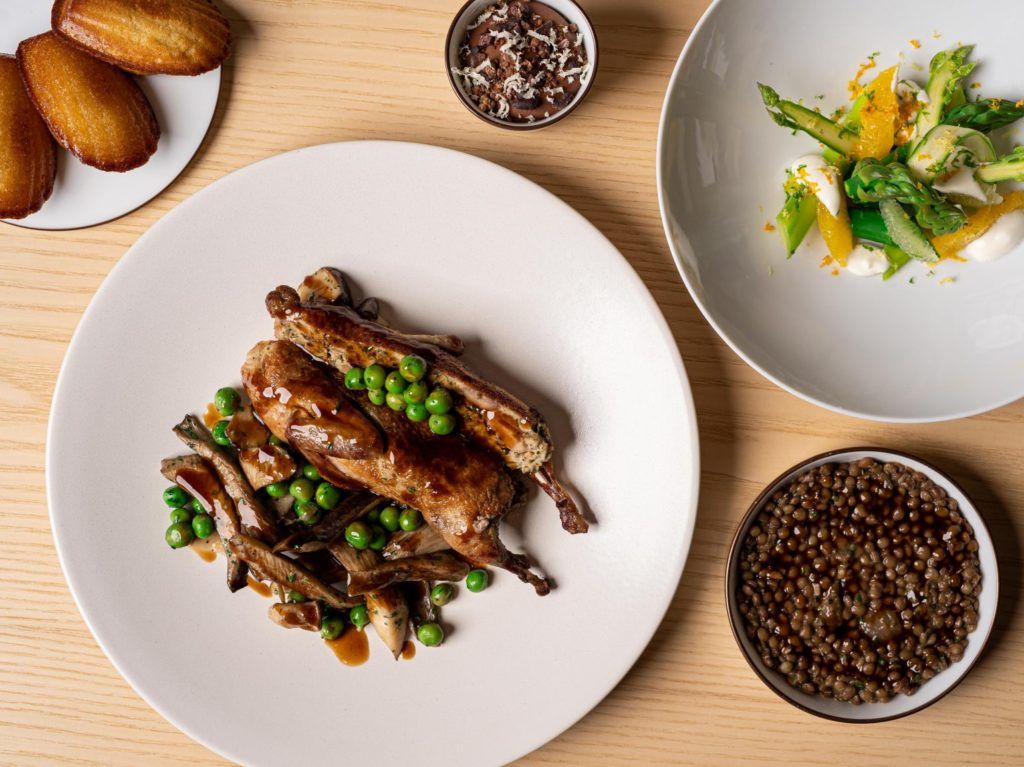 Of the French menus, Set I (HK$1,680) features four courses anchored by a stuffed French quail with mushrooms and petit pois. It also includes an asparagus salad with citrus and mascarpone dressing, lentil ragout, and a chocolate mousse, to end on a sweet note.
Set II (HK$1,280) features classic French fare with a twist: with a hearty French onion soup with toasted sourdough and comte, boeuf bourguignon with tagliatelle and a lemon tart for dessert.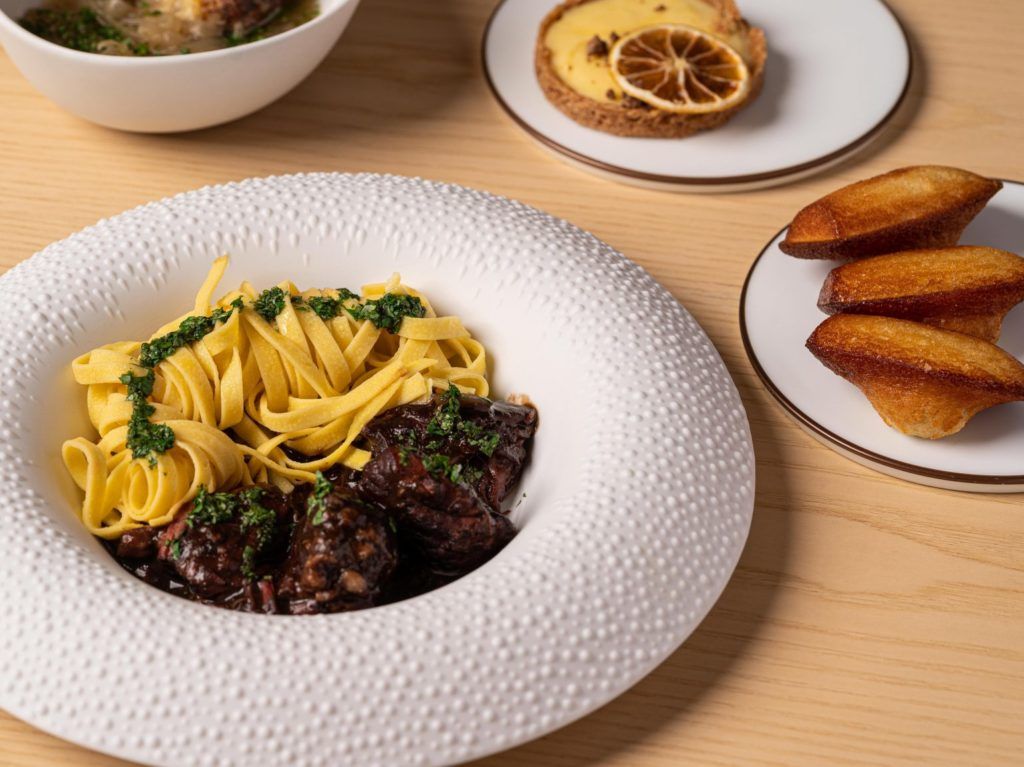 Set III (HK$1,580) is a feast that starts with pork head terrine and Mono's homemade quinoa sourdough with acclaimed Abequina olive oil (Mono is one of three establishments in the world serving the rare variety of Catalonian olive oil). There's also veal blanquette, basmati rice and choux farcis, a dessert named after the Mediterannean cabbage roll dish.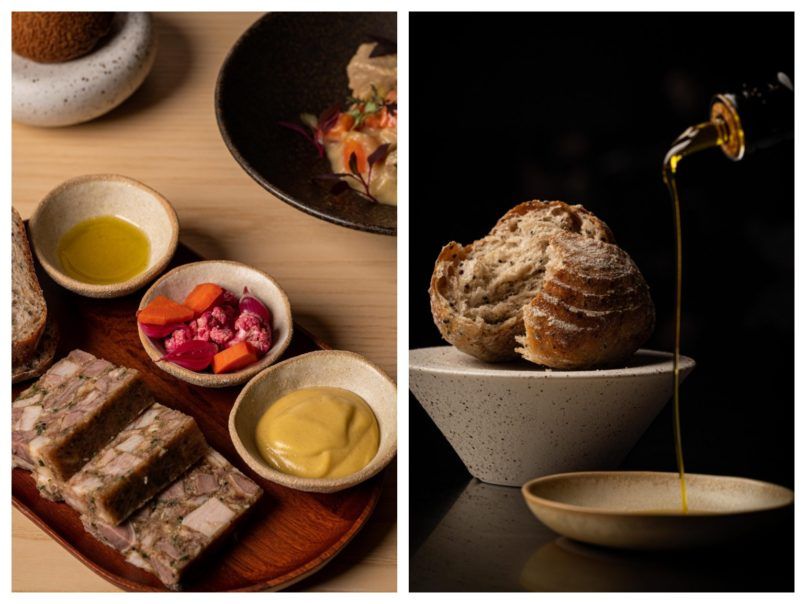 All the French menus also come with Chef Chaneton's freshly baked madeleines to wrap up the meal on a classic Gallic touch.
The Latin-American-inspired sets hark back to Chaneton's hearty family meals while growing up in Venezuela, filled with flavours from his formative years. Set I (HK$1,680) features warm arepas with confit carabinero prawns and avocado, South American-style whole roasted chicken, steamed manioc (or cassava), chimichurri, and a labour-intensive house-made mole sauce. Dessert comes in the form of traditional South American alfajor with dulce de leche.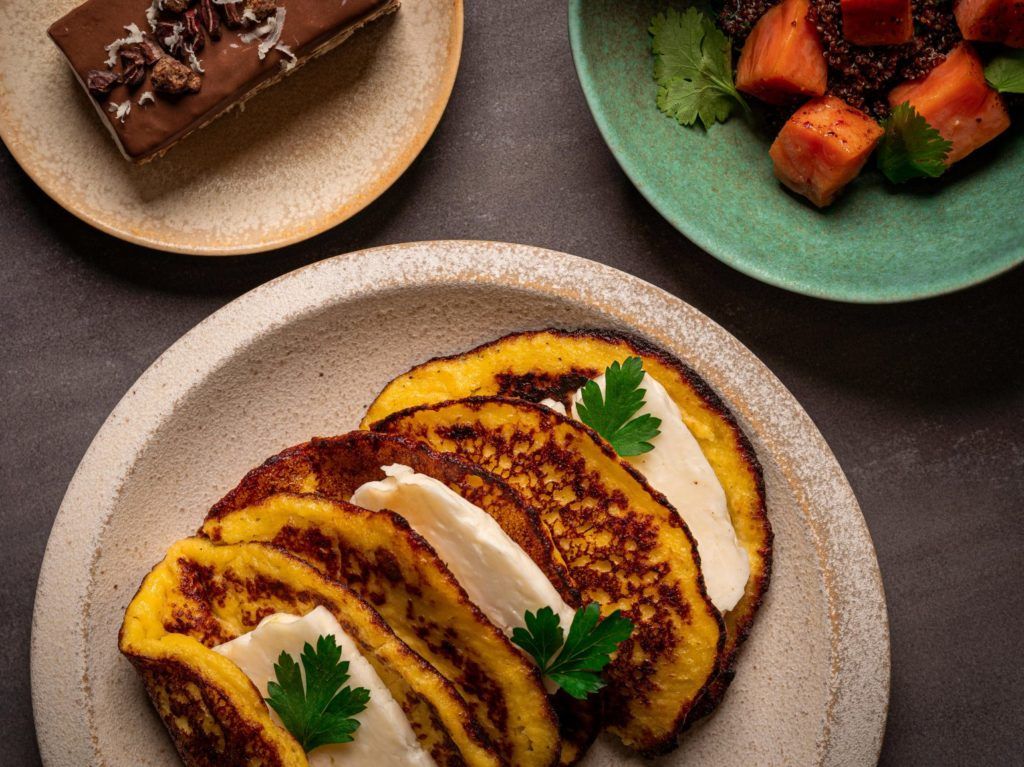 Set II (HK$1,280) features a piquant quinoa salad with leche de tigre, cachapa corn crepes with halloumi cheese, South American chicken rice with pico de gallo, all ending on the childhood comfort of a choco-cookie cake.
Where Mono's winning dishes are plated with delicate flair and finesse, Stereo is where Chef Chaneton gets to turn the volume up and let loose — and existing fans of his cooking will definitely want to give the new sharing sets a try. 
With a little planning ahead, Stereo by Mono sets are available for pick-up and delivery from Monday to Saturday, 9am–6pm, and all orders must be placed and paid for 24 hours in advance — where any orders placed after 6pm will only be processed the following day. 
Like the rest of Jia Everywhere's current services, delivery is free for addresses on Hong Kong Island and with a minimum spend of HK$800, while deliveries to Kowloon and the New Territories are subject to an additional HK$200. 
Order from Stereo by Mono — and other Jia Everywhere menus, including great value meal boxes to your home or office — at Jia Catering now.