Since the emergence and eventual popularity of online shopping, luxury fashion brands have been trying to get creative in giving its customers a reason to visit the traditional brick-and-mortar retail spaces. This, in turn, has birthed the idea of branching into the F&B scene.
From the likes of Gucci to Dior, these fashion houses have all jumped onto the luxury café trend. Given the amount of detail they bring to the retail outlets, imagine what they can do with cafes, restaurants, and bars. Dine in style at these establishments below.
See the original post here.
Header image courtesy of Café Kitsuné New York/Robert Bredvad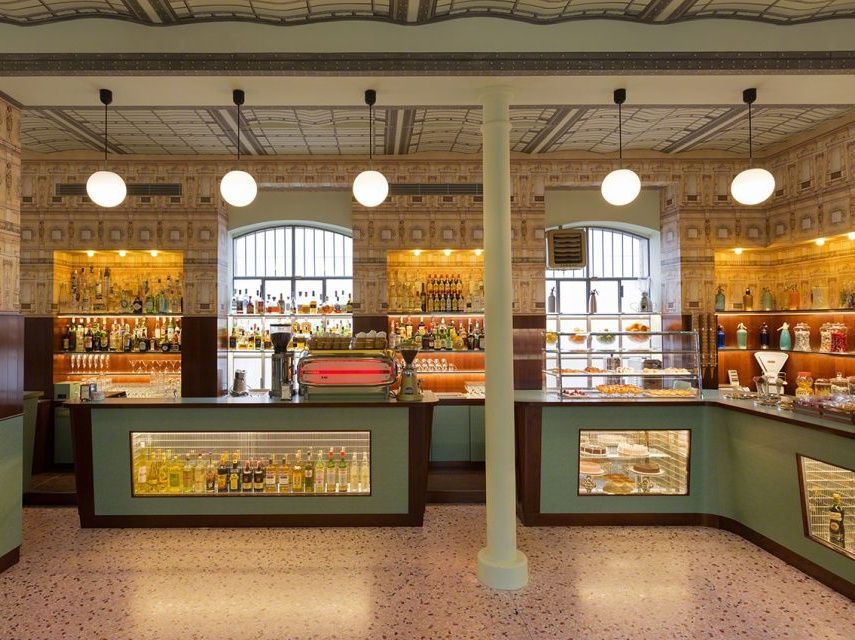 Italian label Prada brings its creative traits into the world of haute cuisine with Bar Luce. This Milanese café is situated in the heart of the city at the Fondazione Prada. What makes Bar Luce one-of-a-kind is its design, which was specially created by renowned film director Wes Anderson. As expected, the bar features Anderson's signature pastel shades in all its glory, including the furnishings and wallpaper.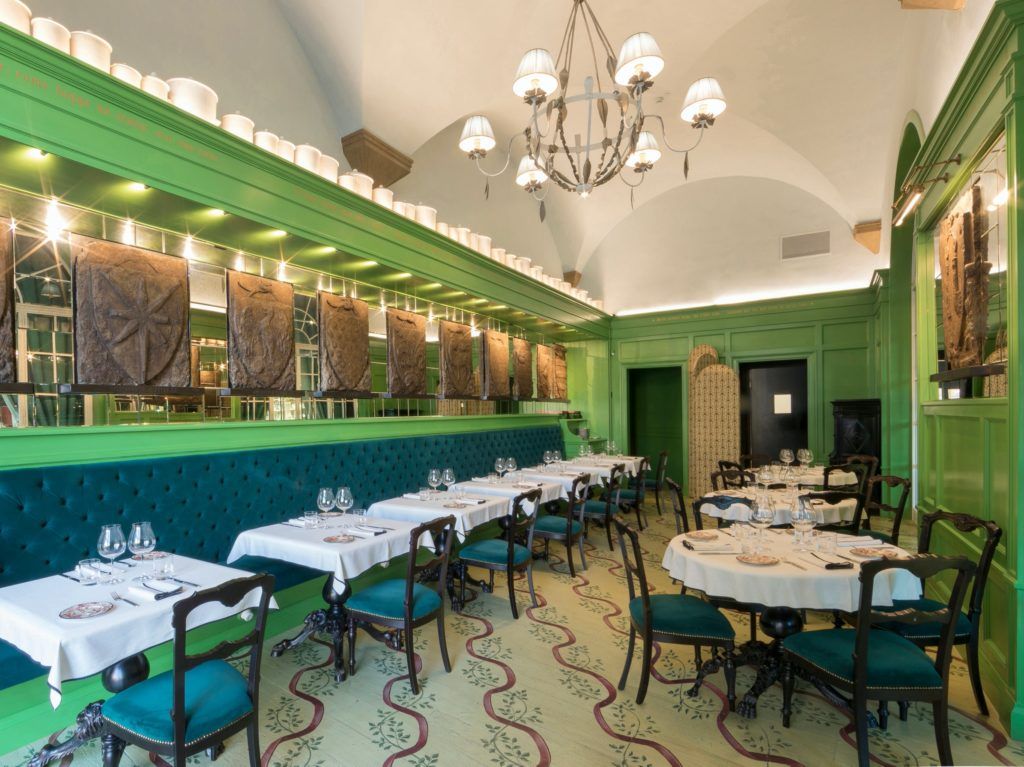 This one Michelin star restaurant is part of the Gucci Garden Museum and retail outlet on Piazza della Signoria. The restaurant offers a range of dishes created by three Michelin star chef Massimo Bottura, along with Mexican chef Karime Lopez. It doesn't serve cocktails but you can pair your meal with wines from Italy or France. Making a reservation is advised. For the people in America, there's a Gucci Osteria da Massimo Bottura in Beverly Hills, California.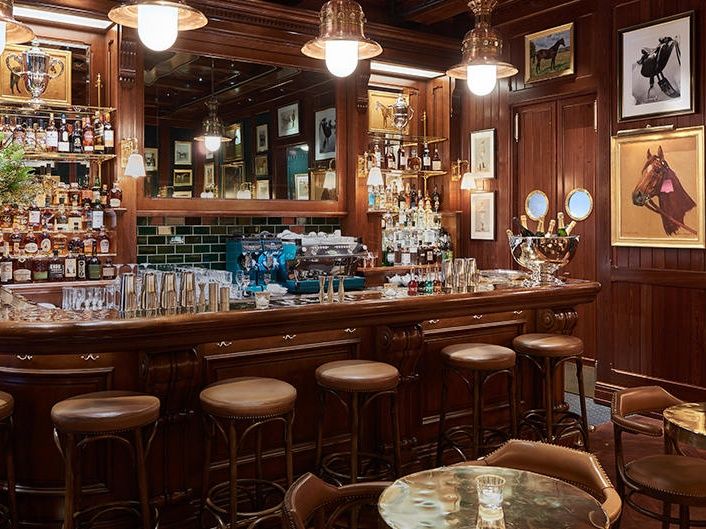 Ralph Lauren is a brand known the world over, with some help from the iconic Polo Bear design as well. As for its eatery, Ralph's Coffee & Bar opened its doors in 2016 and quickly became one of the hottest dining destinations in Mayfair, London. Its decor draws inspiration from the Polo Bar in NYC with its walls featuring various equestrian art and memorabilia. On offer are a wide variety of coffee, cocktails, bar snacks, and shared plates in a curated menu with traditional American fare.
Leave it to Chanel to go all out in the gastronomical space in Ginza, Tokyo alongside a famous chef. The swanky joint-venture between two iconic French names — Chanel and Alain Ducasse — saw the birth of Beige by Alain Ducasse. The two-Michelin star restaurant was designed by Chanel's very own boutique designer Peter Marino. Aside from its contemporary and elegant interior, patrons can expect authentic French cooking with the finest Japanese ingredients.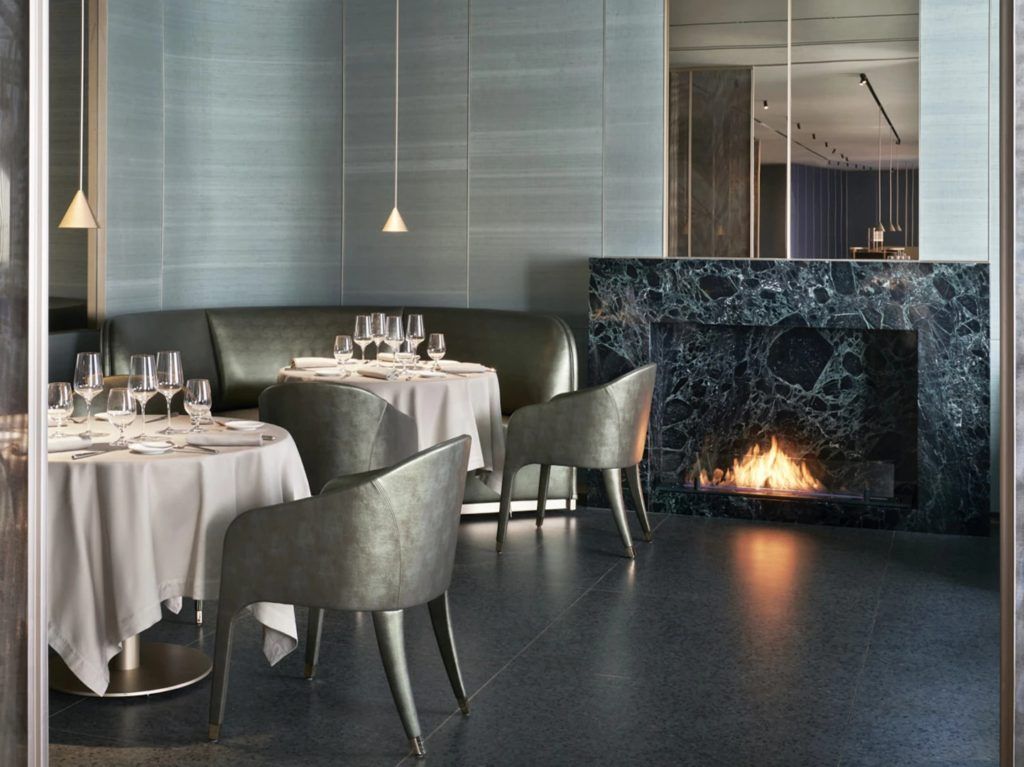 If you're ever strolling through the streets of Milan, be sure to check out the Emporio Armani Ristorante & Caffè, located on the ground floor of the Emporio Armani retail headquarters. The eatery is divided into two sections — the ground floor is the cafe while the upper floor is where you will find the fine-dining restaurant and champagne bar. Expect authentic Italian cuisine to go alongside the finer touches of detail put into the entire restaurant, bar, and cafe.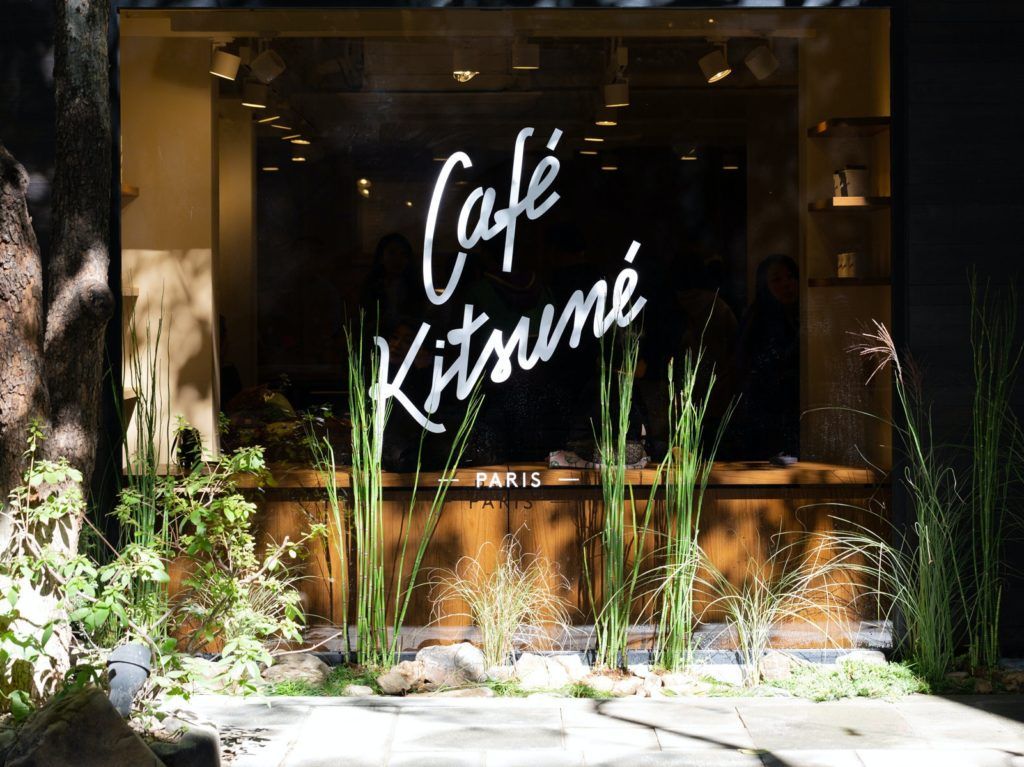 Maison Kitsuné is more than just a fashion label these days – it's a society. Aside from sweeping the globe with its clothing, it's also doing wonders for the café culture. The first Café Kitsuné opened in Tokyo, Japan, back in 2013 and now it has made inroads into Seoul. The café itself is riddled with its distinctive branding to complement its large green terrace area. Aside from coffee and treats, there is also a shopping area for its own clothing collections. It also has cafés in Paris and New York.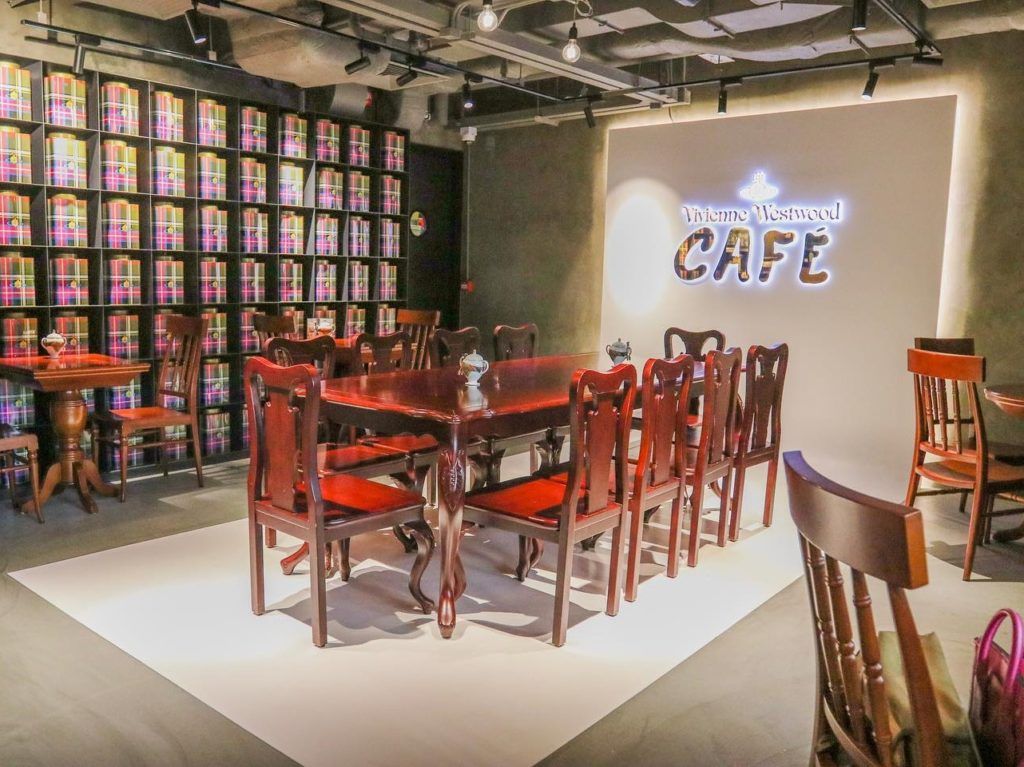 Making its mark in Causeway Bay is none other than the Vivienne Westwood Café. The Hong Kong-based luxury fashion café offers a varied menu with afternoon tea sets and small plate options. Coffee with the brand's iconic logo is as Instagram-worthy as its cakes. If you're dining in, look out for tableware that features the designer's signature tartan pattern.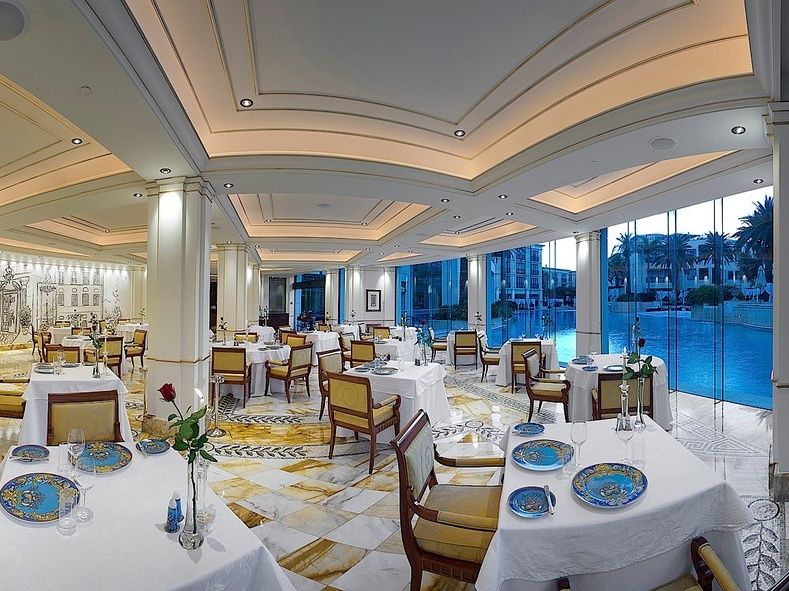 Vanitas is located in one of the world's first fashion-branded hotel Palazzo Versace in Australia's sunny Gold Coast. The hotel is epitome of luxury and exudes Versace charm. Its restaurant Vanitas is no less. Visit here for dishes cooked with fresh and locally sourced ingredients which can be paired with wines from Italy, Australia and New Zealand. If you are looking for a quiet evening with your partner, head to this fine dining restaurant overlooking sparkling waters.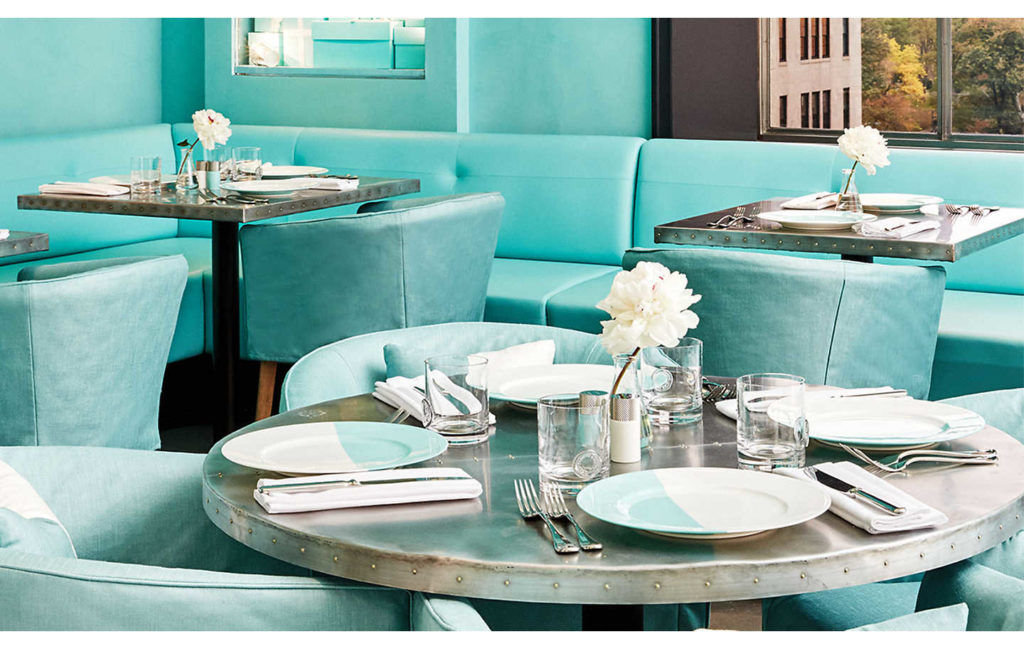 You can literally have breakfast at Tiffany's now. The café located in the 5th Avenue flagship store opened in 2017 and was decorated in the brand's trademark turquoise blue. While the New York branch is closed for renovations for at the moment, the eatery will be back in business in 2022. They also have a café in Costa Mesa, California. Europe's first Blue Box Café opened in 2020 at London's Harrods.