Curious about the most delicious new offerings in Hong Kong? Every week we round up the best New Eats in the city, whether it's new menus, limited-time dishes, seasonal plates or more.
This week, we're digging into a medley of dining destinations along and across the harbour. From a globetrotting tour of differing beef preparations to 20-plus new dishes making their debut at The Legacy House this month, these are the menus which are currently exciting our palates.
International Beef Festival at Beefbar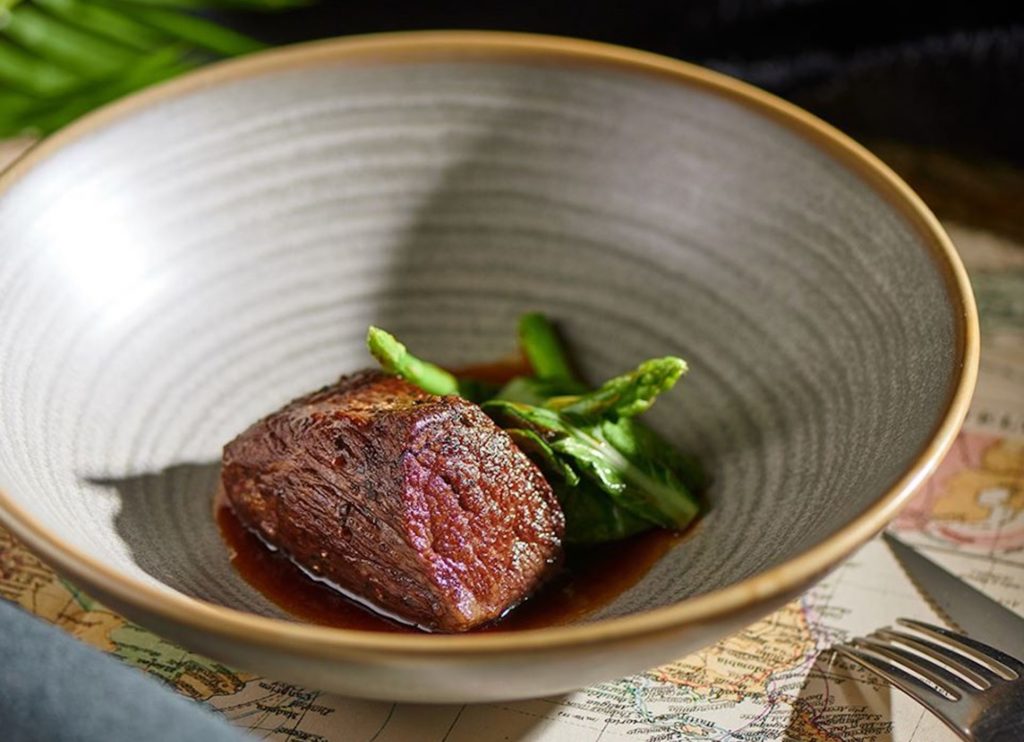 In light of the ongoing widespread ban on commercial air travel, it's unsurprising that Hong Kong restaurants have been attempting to replicate the joys of dining abroad with a steady stream of thematic menus and pop-ups. Beefbar (the Michelin-starred steakhouse backed by Lai Sun Dining) is the latest to join the fray — courtesy of an 'international beef festival' to be available all throughout July. This five-course tasting menu (priced at HK$1,280 per head) brings together different cuts of beef from across the globe — from Japan to Korea, Australia to America — cooked using classic techniques that are typical of the various places of origin. Note that this promotion is only available during dinner hours.
Beefbar, 2/F, Club Lusitano, 16 Ice House Street, Central, Hong Kong, +852 2110 8853
20 new signature dishes at The Legacy House
After many weeks of hard toiling behind the scenes, The Legacy House executive chef Li Chi-wai has unveiled a smorgasbord of some 20 new dishes; reaching beyond the restaurant's stated pale of Shunde for a broader exploration of Cantonese cuisine across Hong Kong and Guangdong. "These new dishes reflect my experience with traditional cooking techniques," says Li, "but to the presentations I've added a contemporary twist." At the elaborate end of the spectrum, dishes like crab meat wok-fried with sakura shrimp, egg and conpoy (HK$320) are a testament to laborious prep work and delicate flavours; while the menu's selection of poultry has been enriched by the addition of crispy fried pigeon (HK$150). Other essential eats on Chef Li's menu include whole abalone braised with pomelo and pork elbow (HK$420) and the ever-satisfying wok-fried milk served with crabmeat (HK$480).
The Legacy House, Rosewood Hong Kong, Victoria Dockside, 18 Salisbury Road, Tsim Sha Tsui, Hong Kong, +852 3891 8732
'Taste of Barcelona' menus and new à la carte options at La Rambla
At Leading Nation's centrally located, waterfront pied-à-terre, chef Ferran Tadeo is always cooking up something new. Of late, the well-regarded Spaniard is taking creatures of cloven hoof off the proverbial Josper grill in favour of "lighter, healthier choices for the hot summer days ahead". In the tradition of all great Spanish recipes, that means à la carte options cooked with a lightness of touch such as grilled green asparagus garnished with Arturo Sanchez ham (HK$140) or whimsical little eats like seared tuna bao (HK$180), combining traditional Chinese dough with tuna belly and piparra Basque green peppers.
For something a little more directed, Tadeo has also finalised new short and long tasting menus. The six-course 'Tradition' (HK$680) is an efficient way to experience many of La Rambla's bestsellers; or, for something for seafood lovers with a seasonal focus, go all out and splurge for the 'Festival' (HK$1,080). The precise composition of either tasting menu varies from evening to evening.
La Rambla, Shop 3071-73, 3/F, IFC mall, Central, Hong Kong, +852 2661 1161