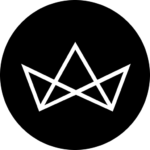 New Eats: A 'Nordic-Japanese' afternoon tea at Arbor, plant-based additions to the Beef & Liberty menu and more
In spite of the ongoing nocturnal dine-in ban — extended by the Hong Kong government until at least 25 August — there's still a surprising amount to chow down on in and outside of restaurants. From fancified healthy eating plans (bundling together ketogenic meals and fitness consultation) to the latest, oddly affordable Michelin-starred promo, here's what's whetting our appetites this week.
Plant-based autumn specials at Beef & Liberty
In anticipation of Hong Kong's supposedly imminent trans-seasonal weather, citywide burger restaurant Beef & Liberty is reeling out a selection of healthy(ish) autumn options, conceived by group chef Neil Tomes. Kicking off the programme — and available for a limited time from 1 September to 25 October — is the 'Umami Bomb' (HK$99), an "intense, deeply savoury" burger that is built around that most familiar of autumnal foodstuffs — mushrooms. The fungi in question is a whole oyster mushroom: deep-fried in tempura batter and then laid atop a quinoa patty, meat-free pâté, rocket and a slathering of ginger mayo. For your perennially environmentally concerned friend, you also have the option of ordering it on a 100 percent vegan bun. It's the miracle of science, yo.
Available until 25 October at all Beef & Liberty locations across Hong Kong.
Eatology's team-up with Hong Kong-based nutrition coach Beth Wright
Until 30 August, meal planning specialist Eatology is giving first-timers an array of incentives through its new partnership with fitness & nutrition coach Beth Wright. The collaboration encourages Hongkongers to 'jumpstart' their wellness goals with a simultaneous focus on eating smart and exercising effectively. In tandem with one of Eatology's nine lifestyle-oriented meal plans (featuring such low-carb, high-protein dishes as steamed halibut with tamari) first-time customers will receive 10 percent off an "initial health consultation" (HK$1,500) with Wright — bookable through B-Fit online. Assuming you're feeling lucky, you might also want to check out the associated Instagram giveaway — valued at HK$4,000.
Choose from a variety of meal plans at Eatology, using the promo code 'BETH150' to receive HK$150 off your order (excludes existing customers).
Arbor's 'Nordic-Japanese' afternoon tea set
In previous weeks, restaurants at every scale have been hard-done by the third wave of local Coronavirus infections; though the challenge has been particularly fatal for fine diners. Following its now-delayed 'four hands' promo with Christopher Ho, Arbor are doing the unthinkable: Serving for the first time — cue the mock horror — afternoon tea. Available daily from 3.30-4.30pm, the restaurant's new 'Nordic-Japanese' set draws on the formidable reputation of Chef de Cuisine Eric Räty (not to mention his personal history as a seasoned pastry chef). For HK$298 per head, diners can experience Arbor's most affordable iteration yet, including such innovative bite-sized experiments as matcha mochi macarons, a rarefied rendition of the classic Aussie dessert pavlova and a fresh-baked tartelette (the flavour of which changes daily).
Arbor, 25/F, H Queen's, 80 Queen's Road Central, Hong Kong, +852 3185 8388