Jumping into a Monday that's really a Wednesday is a great start to our day. Good news: It's a short four-day week, with a random — but very welcomed — break mid-week. If you're not spending it under the scorching sun, lounging poolside with a cocktail in hand, or scouting out new exhibitions for a full immersion in Art Month festivities (K11 Musea's curated showcase is a perfect air-conditioned discovery), perhaps a booking at your favourite destinations for a spot of comfort food. Or an afternoon at the newest cafés.
Art Month specials:
Dalloyau goes abstract with the signature Opéra cake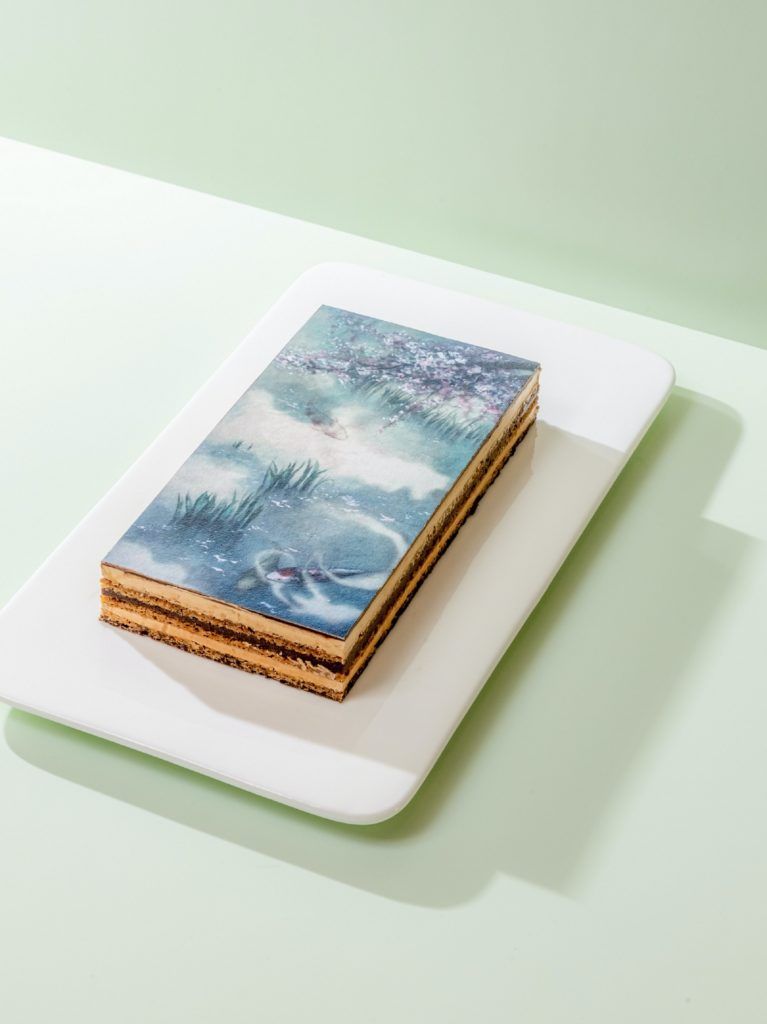 This month, the pristine white walls of Hong Kong's galleries will be hung with beautifully inspirational works; the same goes for Dalloyau's glass cabinets, where the glistening surface of the Opéra cake is reimagined as a blank canvas for impressive pieces. Replicating three vibrant works each from local artists' Cheng Chin Man and Cho Kwok Ting — Cheng's Western illustrations and Cho's Chinese-inspired watercolours — the limited-time showcase also features the seminal work by renowned French abstract artist Georges Mathieu: 'Souvenir de la maison d'Austriche'. It's illustrative; a cloudburst of colours and a wonderful way to celebrate this month's dedication to art.
Dalloyau, various locations including Shop 2028, L2, ifc Mall, Central, Hong Kong, +852 3185 8390
The Mira's Cuisine Cuisine launches a cinematic 'Art of Flavours'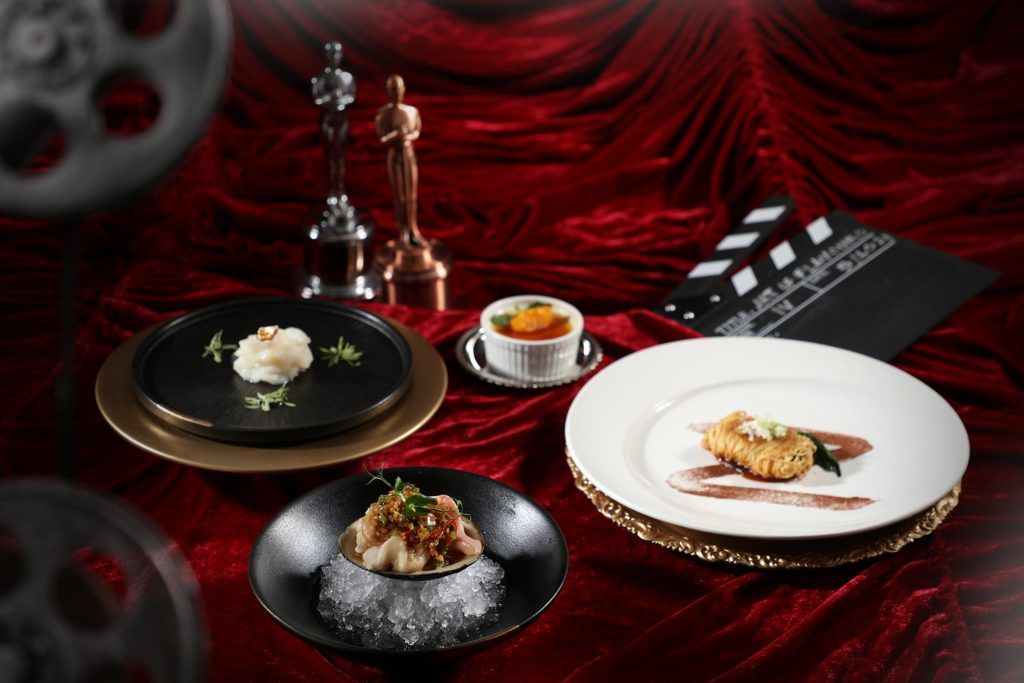 It's a silver-screen worthy evening at The Mira's resident Cantonese eatery, Cuisine Cuisine. Launching an Art Month-limited menu for May, 'Art of Flavours', prepared by chef Edwin Tang, is a dedication to the famous Hong Kong filmmaker Wong Kar-wai with seven dishes inspired by the director's iconic roster of films. Stalwart fans will know — and appreciate — the creative tie-in of popular titles to the eatery's traditional flavours: 'Chungking Express', reinterpreted in a Japanese Matsuba crab hot and sour soup; 'In the Mood for Love', a chilled surf clam doused in yellow latent pepper chilli sauce; and 'My Blueberry Night', Wong's first romantic drama in English, in a classic dinner menu end: crème brûlée flavoured with a distinct Cantonese twist — aged tangerine peels.
'Art of Flavours' will be available till the end of May. Reservations can be made here.
Cuisine Cuisine, 3/F, The Mira Hong Kong, Mira Place, 118-130 Nathan Road, Tsim Sha Tsui, Kowloon, Hong Kong, +852 2315 5222
---
Hong Kong-style afternoon tea at Holt's Café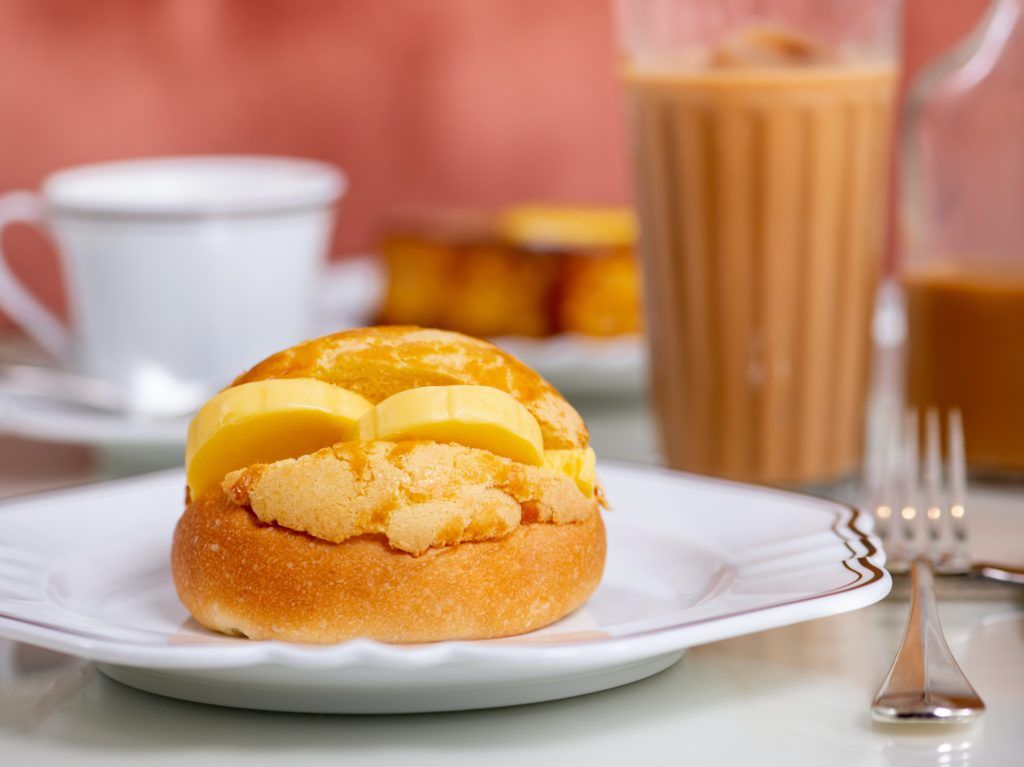 An afternoon tea worth getting exciting about: Rosewood's Holt's Café has just launched a new 'A Taste of Hong Kong' menu starring all cha chaan teng favourites. While the dining spot is revered for its satisfying Sunday brunch, we'd recommend you stay through the afternoon for a sampling of some very familiar, very comforting staples. The Pineapple bun generously stuffed with slabs of butter is a must. As is the Hong Kong-style French Toast, battered and drenched in smooth silky syrup. There are some elevated editions of the originals, including the breakfast must-have instant noodle topped with Iberico luncheon meat and fried egg and the smokey wok-fried beef with flat rice noodles. It's an afternoon to be savoured — with silky smooth sips of the iconic Hong Kong-style milk tea, of course.
Holt's Café, Level 2, Rosewood Hong Kong, 18 Salisbury Road, Tsim Sha Tsui, Hong Kong, +852 3891 8732
Not one, but three new menus at Aria
Sky-high atop California Tower, executive chef Andrea Zamboni of Aria is whipping up three new selections of the eatery's contemporary yet familiar Italian fare. From the à la carte orders, a showcase on fine and fresh produce like the spring onion risotto, which highlights different parts of the vegetable from the stem to the roots; and Agnello da Latte, Agretti e Liquirizia, which consists on various presentations of the sous-vide lamb including a smoked shoulder and an oven-roasted saddle remade in style of rolled-and-stuffed porchetta. Even the bones are put to good use, brewing a fragrant sauce spiced with Italian liquorice.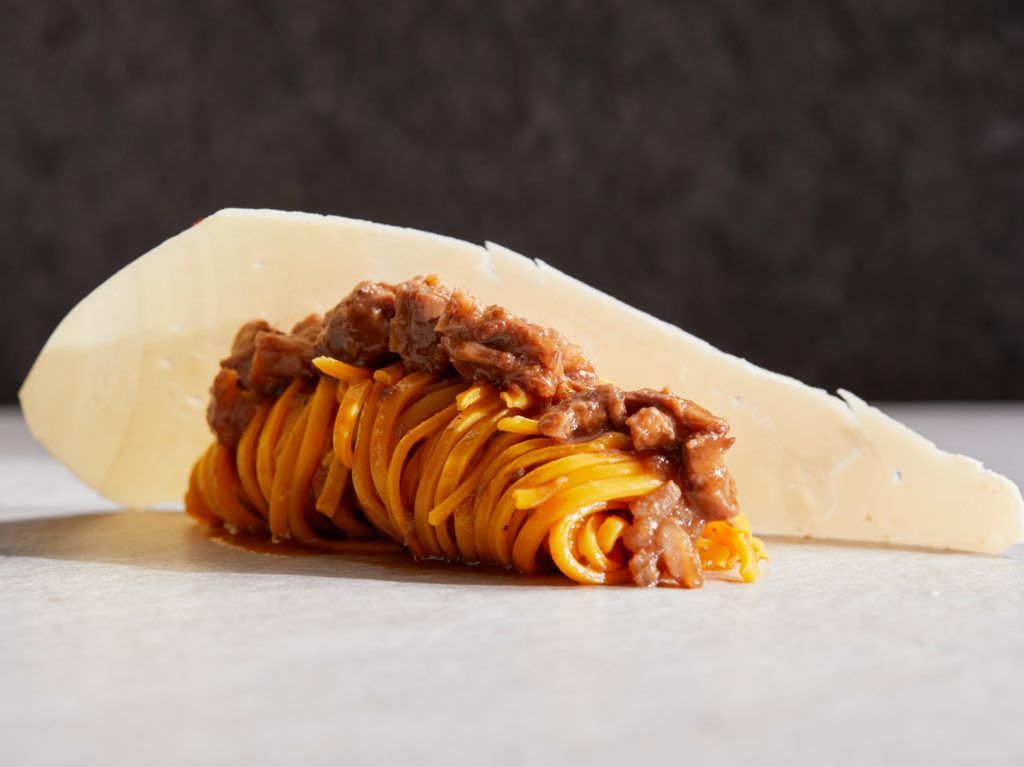 Following, a focus on chef Zamboni's childhood favourites; an ode to his mother's homestyle dishes. The Mama's Home Cooking is a gastronomic journey to Italian trattorias. These are the ones that are beloved and favourite on days that warrant a little culinary comfort: Rigatoni Carbonara with guanciale and pecorino, baked eggplant Parmigiana and the classic, can't-be-faulted Spaghetti with tomato and basil.
And a new four-course Executive Lunch (HK$488). A changing rotation of seasonal plates taken after chef Zamboni's favourites are prepped and ready for busy Central lunch crowds. A speedy one-house commitment. Currently on rotation: seared prawns with agretti and tomato, Bolognese penne and striploin steak with glazed vegetables.
Aria, 24/F, California Tower, Lan Kwai Fong, Central, Hong Kong, +852 2804 1116
Cookie DPT's boozy collaboration with Baileys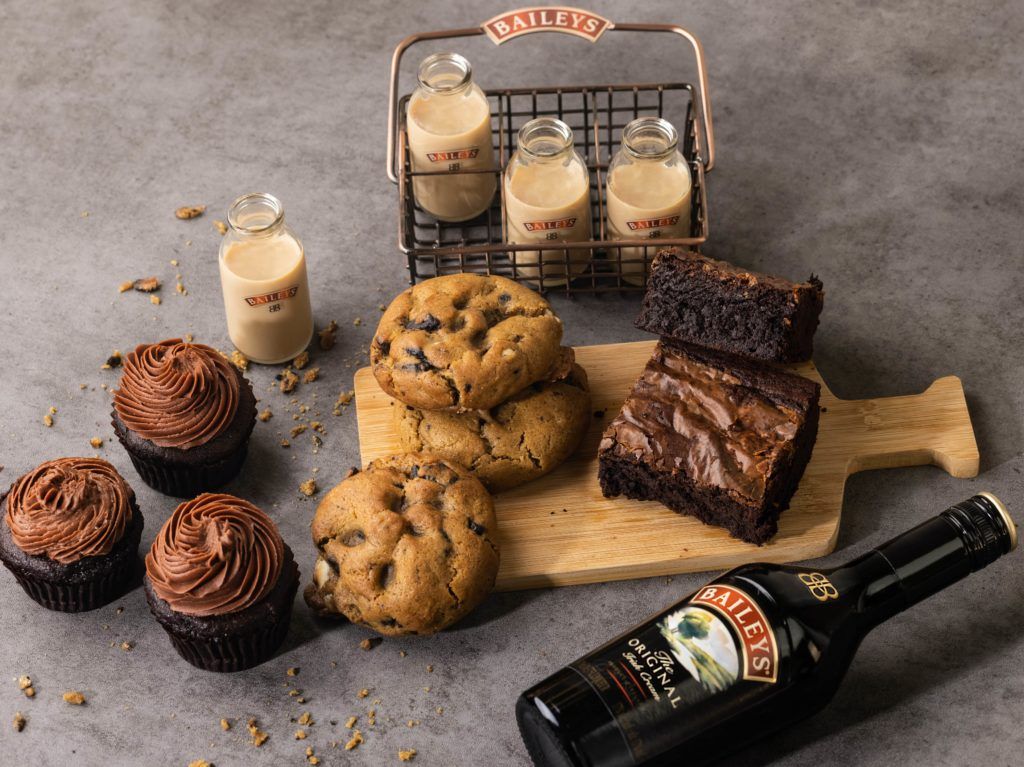 Even if a hefty Cookie DPT creation has become too everyday — the Cinnamon Toast Crunch is still a winning favourite — the latest news of the confectioner's collaboration with liquor brand Baileys will bring back that cookie craving. Launching not only a limited Baileys and Cream cookie with a gooey ganache centre, there is also a Baileys-spiked cupcake — launching today! — and Baileys Fudge Brownie coming the week following (24 May). You know the drill, head over and grab your stash before it all runs out.
Cookie DPT, various locations including 2/F, Lee Garden One, 33 Hysan Avenue, Causeway Bay, Hong Kong
Header image courtesy of Holt's Café.