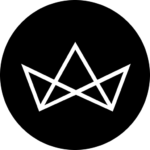 New Eats: Associazione Chianti's new butcher's shop, Cornerstone's ultimate steak sandwich
Fancy a thick-cut Florentine-style steak, or a Chinese-inspired bento box? This week's new eats have you covered for easy dining and takeaway options.
Bento lunches at Piin
Need lunch in a flash? Piin Wine Restaurant, known for its unique pairing of Cantonese food and Burgundy, has recently launched a new lunch service starring great value bento boxes. While chances are you won't be quaffing down expensive bottles at noon, you can certainly still indulge in Chef Ming's award-winning cuisine; priced at HK$178 per bento, the all-in-one lunch includes a chef's appetiser combination, detoxifying seasonal double boiled soup, and choice of main.
For the main dish, choose from succulent sweet & sour pork with red ginger and steamed rice, or upgrade to the sumptuous Wagyu braised beef with flat rice noodles (HK$218). Chef Ming has also reimagined lunch with his signature deboned chicken with fragrant scallion sauce, served with chewy Inaniwa udon noodles; and a vegetarian mapo tofu with wild mushrooms for a hearty midday meal. Lunch is available from Mon–Fri from 12–2:30pm.
Piin Wine Restaurant, 2/F, H Code, 45 Pottinger Street, Central, Hong Kong, +852 2832 7123
Tuscan-style takeaway
Cosy trattoria, Associazione Chianti is welcoming diners to take home a taste of the simple, sun-kissed flavours of Florence with the opening of its macalleria, open daily from 5pm. The Tuscan-style butcher's shop features a variety of cuts starring USDA Super Prime beef sourced from grass-fed, grain-finished young Black Angus cattle from Idaho. This premium meat from the Pacific Northwest is dry-aged in-house between 12-14 days, developing and intensifying in flavour.
Thick-cut and rich with fat marbling, the steaks go best — whether dining inside the restaurant or whipping up a Provencal style meal at home — with the simple dishes that define Tuscany's cucina povera, featuring the region's prized ingredients from sun-ripe tomatoes to fruity olive oil. Choose from cuts such as the Bistecca alla Fiorentina (HK$718); Costata (1kg for HK$768 and 350g for HK$368); and the Controfiletto (450g; $418) — each accompanied by the house dry rub to bring the flavours of Tuscany home.
Associazione Chianti, 15 Ship Street, Wan Chai, Hong Kong, +852 3619 3360
Challenge: Steak sarnies
Think you make a pretty decent sandwich? Cornerstone is giving you the chance to prove your skills are up to snuff with a fun steak sarnie competition, inspired by the best-selling dish at the cosy bistro. While chef Shane Osborn's version is a classical rendition featuring premium Wagyu with a smear of mustard, red onion and mayo, foodies entering the competition are encouraged to be as creative as they want in creating the ultimate steak sarnie.
Simply craft your own amazing sandwich, then tag @CornerstoneHongKong (hashtags #CornerstoneChallenge and #UltimateSteakSandwich) with the recipe featuring the restaurant's signature Australian WX by Ranger Valley Wagyu and fresh ciabatta bread. One winner will be chosen each month to have their dish added to the menu (available first week of each month, starting 2–7 March), while also receiving a complimentary Saturday workshop and dinner for two.
Cornerstone, 49 Hollywood Road, Central, Hong Kong