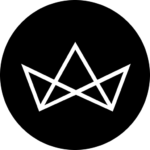 New eats: Beef it up at Porterhouse, Ta-ke's tempura omakase and a Michelin-worthy DIY dinner
As the waning days of summer are upon us, it's time to finally make those plans with old friends you've been meaning to catch up with — and what better way to do so than over a memorable meal? This week's new eats offer plenty of inspiration for making lasting summer memories, from creative group dining at Takumi by Daisuke Mori to a fine dining seasonal tempura omakase and an all-you-can-eat beef promotion at LKF's steak temple, Porterhouse.
Tempura takes flight at Ta-ke
With so many sushi omakase restaurants in Hong Kong, it's easy to forget that tempura holds its own as another Japanese culinary art form of the highest degree. Like sushi chefs, tempura masters take decades to learn and master their craft: with the result being a truly delicate and enlightening experience, one that can be found at Ta-ke Japanese Restaurant's new seasonal tempura omakase.
Created by Japanese head chef Hara Eisaku, the carefully calibrated menu has been designed to showcase the flavour and freshness of hand-picked ingredients, with seafood deep-fried in sesame oil (to remove its fishy flavours), while vegetables are handled in the kansai method, resulting in a softer batter to draw out the more subtle flavours of the produce. With everything from the temperature of the oil and timing of the frying process controlled throughout, the tempura omakase is as much a display of the chef's technical prowess as it is about culinary innovation, with highlights including the charcoal-grilled Hokkaido snow crab leg tempura and zucchini flower tempura with corn soup hot pot.
Tempura Lunch Set priced at HK$480; Dinner omakase priced at HK$980 (Ta-ke) and HK$780 (Matsu). 
Ta-ke Japanese Restaurant, Shop G01, Lee Garden Two, 28 Yun Ping Road, Causeway Bay, Hong Kong, +852 2577 0611
DIY dinner at Takumi by Daisuke Mori 
Ever wanted to learn to plate like a Michelin-starred chef? Now you can at Takumi by Daisuke Mori, the renowned fine-dining restaurant in Wan Chai. Chef Mori's unique style of cooking is infused in a series of new seasonal dishes that blend French techniques with the finest Japanese ingredients, from big fin reef squid with Japanese sugar tomatoes, prepared in the French mi-cuit cooking style with heat and salt working in tandem to create texture; to the lightly breaded hairtail fish served with Japanese baby bamboo shoots, French green peas and basil oil; and premium milk-fed Pyrenees lamb with crispy razor clam ravioli. The 12-seater is ideal for booking out for private functions, with a new interactive component allowing guests to plate one of the restaurant's signature dishes under the tutelage of chef Mori before sitting down to dinner — a perfect pre-dinner activity for corporate entertaining and party functions.
The 9-course tasting menu is priced at HK$2,080 per person, 6-course option is priced at HK$1,680; add HK$880–$1,080 for wine pairing. 
Takumi by Daisuke Mori, Shop 1, The Oakhill, 16 Wood Road, Wan Chai, Hong Kong, +852 2574 1299
All-you-can-eat beef at Porterhouse
Leading steak restaurant Porterhouse is serving up a fine feast for carnivores this fall, offering an all-you-can-eat promotion featuring five cuts of premium meats from around the world. The "Beef It Up" promotion is available Sundays to Tuesdays during dinner service, with the option for guests to enjoy unlimited portions of five various cuts, from the well-marbled, Omega 3-rich Italian Marango beef to the deeply savoury and juicy Australian Black Angus beef. 
Priced at HK$528 per guest, the dinner menu kicks off with a beef consommé starter, followed by a choice of Marango beef tartare, braised ox tongue or Porterhouse's Caesar salad. Then it's time to loosen up your belts for the main event: five cuts of unlimited beef, from the lean and flavoursome topside meat of Australian Black Angus, to fall-apart tender beef brisket, and juicy Picanha rump prepared in a stir-fried style. Those who want the most straight-forward preparation can go for the Australian sirloin, cooked to a perfect medium rare and infused with a smoky aroma from the grill. Refresh your palate from the meat-heavy affair with a selection of ice creams and sorbets for dessert. 
Porterhouse, 7/F, California Tower, 30-36 D'Aguilar Street, Central, Hong Kong, +852 2522 6366