Curious about the most delicious new offerings in Hong Kong? Every week we round up the best New Eats in the city, whether it's new menus, limited-time dishes, seasonal plates or more.
This week, we're highlighting a medley of exciting dining-related promotions, menus and news for you to sample. From 'all you can eat' affairs to thematic experiences slated to run all summer long, here are a few tables to book if you're wondering where to chow down this week.
Five Guys opens in Fortress Hill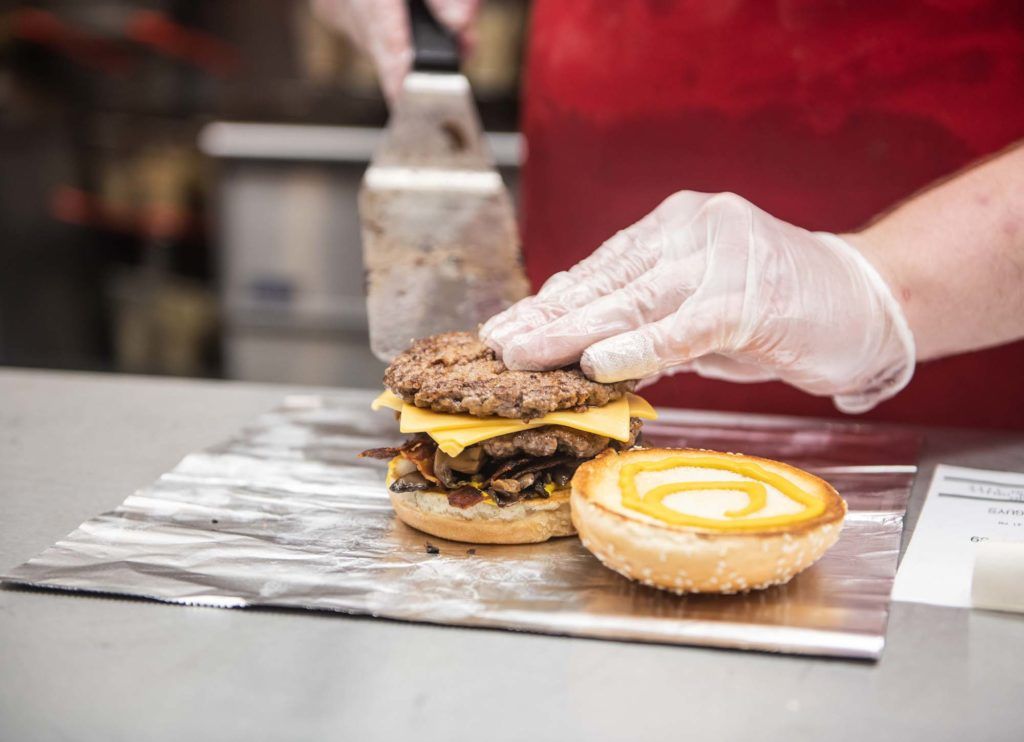 Following a trio of wildly popular openings in Wan Chai, Tsim Sha Tsui and Central, American burger behemoth Five Guys is at it again with an expansion into the heart of Fortress Hill. Spread over a two-storey 4,660 sq. ft. glasshouse along Electric Road, the latest Five Guys outpost is open seven days a week until 10pm: ensuring easterners on Hong Kong Island now have a convenient location in which to craft the burger(s) of their dreams. As always, the latest branch offers what is bound to be Hong Kong's most customisable fast food: with 15 burger toppings and 11 shake fillings to choose from. Forget all this natter about secret menus — your order is limited only by the expansiveness of your imagination.
Five Guys, G-1/F, Shop 8, Harbour East, 218 Electric Road, Fortress Hill, Hong Kong, +852 3619 9623
'80s Dim sum nights' at Duddell's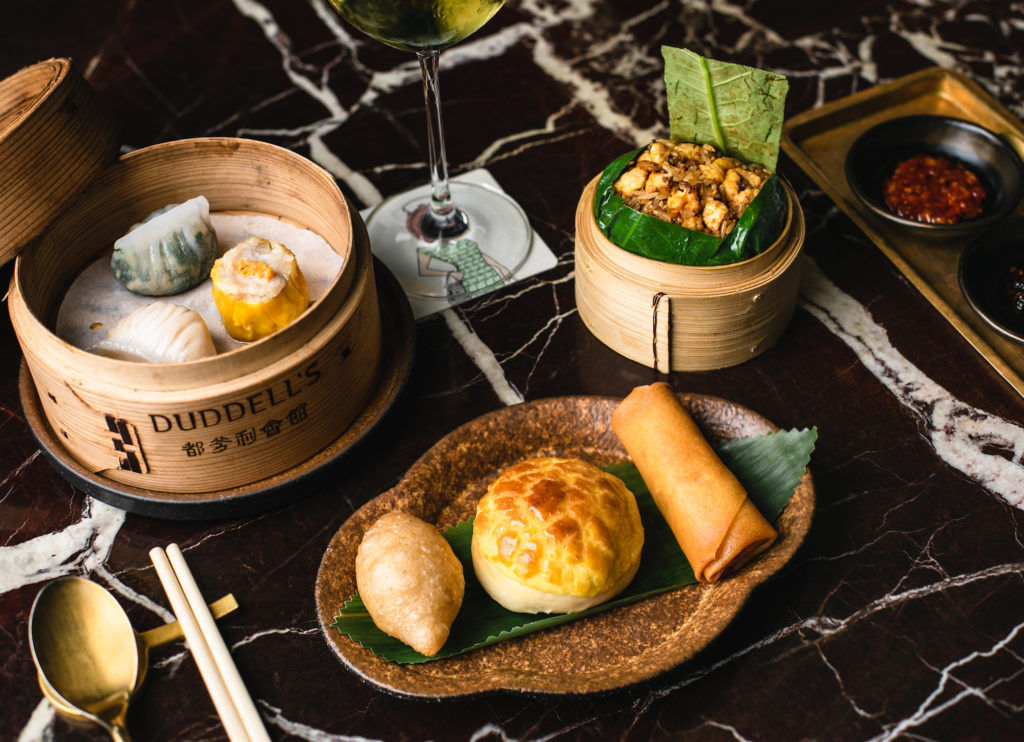 Following a bumper reception to its '80s dim sum nights' — a promotion originally launched in May — Jia Group staple Duddell's is making this absolute bargain of an offer (HK$268 plus 10 percent) available Monday through Thursday every week, after 6pm. Ideal for enthusiasts of small eats, this promotion enables guests to try over 30 different varieties of Hong Kong-style snacks, dessert and dim sum. On top of popular dishes like egg tarts or XO sauce pork ribs, Chef Li Man-Lung has added several new options to his bite-sized arsenal: including minced beef balls, coconut milk pudding and Duddell's own take on the ubiquitous pork and prawn siu mai. A free flow add-on is available for HK$148.
Duddell's, 3/F, Shanghai Tang Mansion, 1 Duddell Street, Central, Hong Kong, +852 2525 9191
Black Sheep's 'Summer Festival' of culinary experiences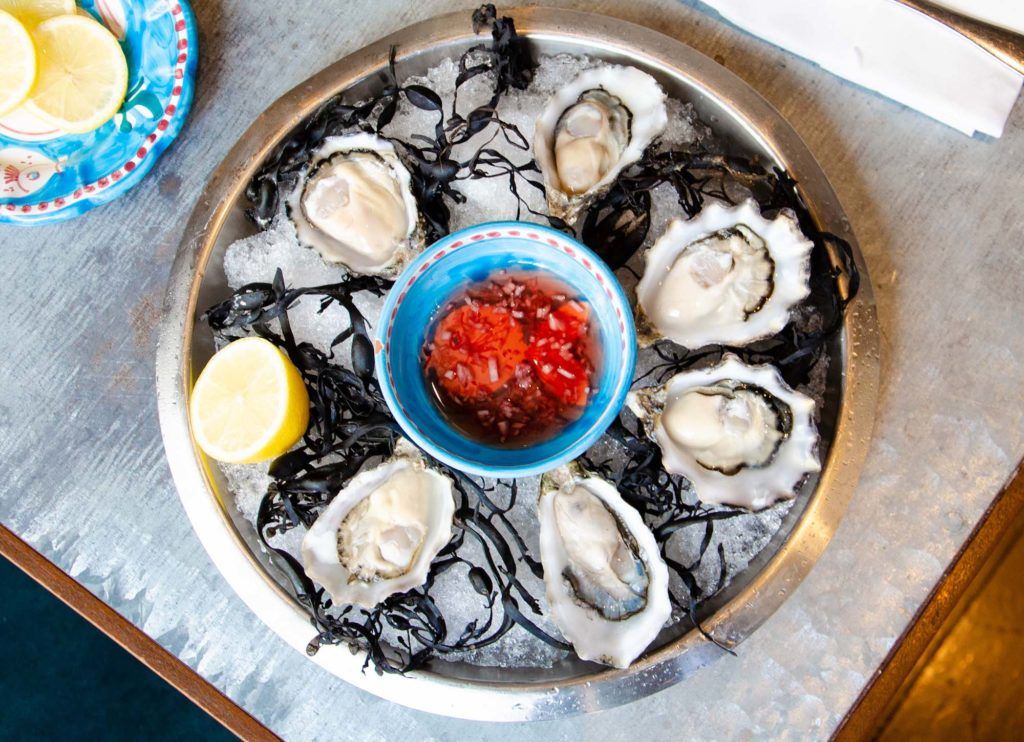 Over the weekend, Black Sheep launched its new 'Summer Festival' concept, consisting (in the group's own words) of "curated, memorable experiences" combining the best of eating and drinking with seasonal travel. From now until late August, diners are encouraged to sign up directly on Black Sheep's website for an array of guided tours, workshops and good ole' fashioned sit-down meals being offered at various affiliated restaurants. In no particular order: budding mixologists can fine-tune their pour at Carbone (27 June); learn some (wine-fueled) Argentine tango at Buenos Aires Polo Club (18 July); or finally get around to that therapeutic session of pasta making at Associazione Chianti (9 August).
To sign up and for a full list of 'Summer Festival' events, visit Black Sheep Restaurants online.