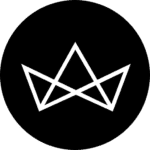 New Eats: Bread Pantry, Cobo House's cocoa-centric menu, Date by Tate's new pastries and more
Should you be in need of a motivating push this Monday, we'd like to imagine that visually photogenic pastries and sculptural cakes — that surely taste as delicious as it looks — will do the trick. Perhaps even tempt you to swing by and grab a slice too. If anything, it'll be solace to that weary lull that clouds over the days leading up to any long-weekend holiday.
Cobo House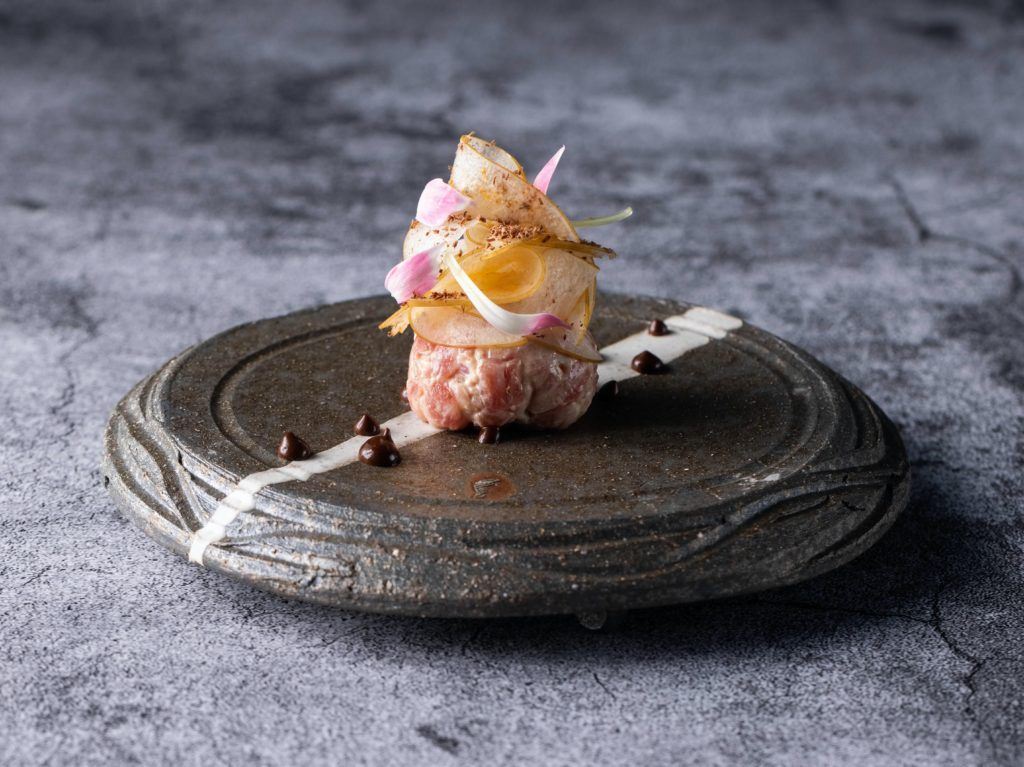 The fourth chapter of Cobo House's Knife and Spoon series is a special one; a spotlight shining solely on the most beloved guilty pleasure yet: Chocolate. In chef Ray and chef Devon deft innovation, the tasting menus, available in four (HK$680), six (HK$1,180) and eight (HK$1,480) courses will exhibit the rich, indulgent and unexpected profile of chocolate — including the raw bitterness of raw cacao itself. Expect a cameo from the classic trio of dark, milk and white along with the now-trending ruby chocolate that has been expertly infused and incorporated into the savoury plates. Snag a booking and see for yourself. In the meantime, we'll take this moment to highlight the Korean beef tartare, a tribute to the fiery heat of Guam's chilli chocolate, with the adding of Madagascan raw cocoa blended into a well-blended mix of tender tartare, spicy Korean kimchi and sweet Korean pears.
Cobo House, Shop 602, 6/F, K11 Musea, Victoria Dockside, 18 Salisbury Road, Tsim Sha Tsui, Kowloon, Hong Kong, +852 2656 3088
Date by Tate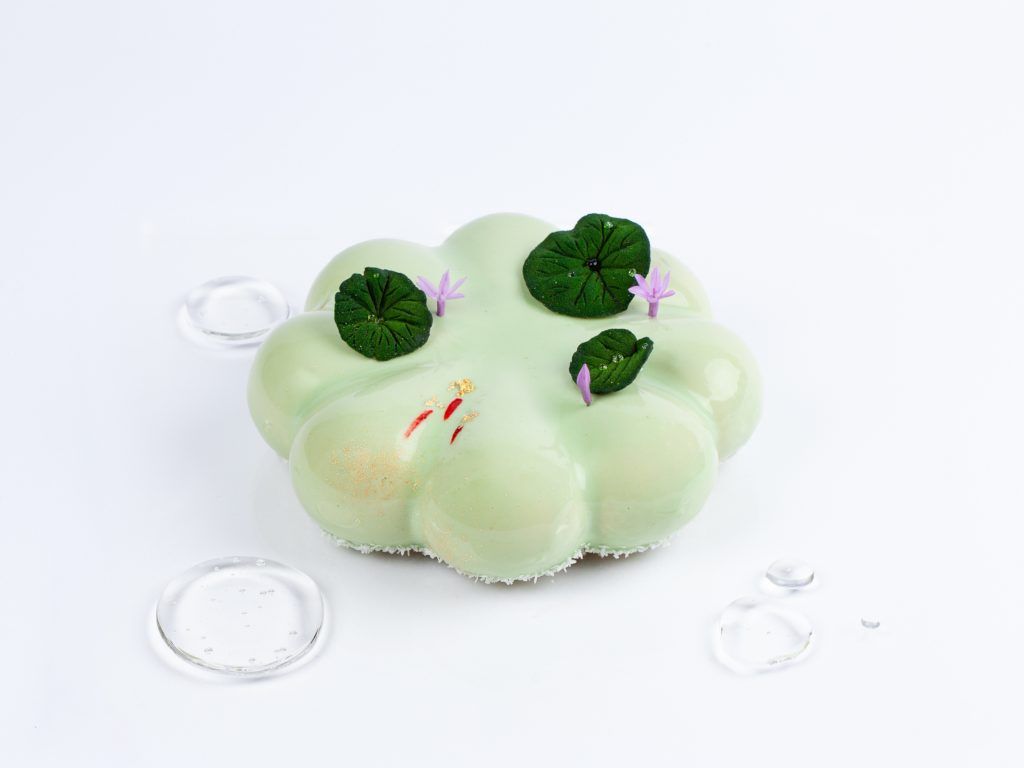 At Date by Tate, there's a new and really impressive selection of cakes and pastries by head pastry chef Graf Kwok. Amongst sweet fruit tarts and a tasty selection of brioches, lemon pound cake and Madeleines, the sculptural seasonal cakes are ones you must turn your attention to. A picture-worthy dedication to traditional French patisserie techniques and artistic Chinese-influenced strokes, there's 'Ode to Lotus Pond' (from HK$420), a pistachio sponge made to resemble a pond's still surface in the early spring with fondant lily pads and dashes of gold pond-fish. Another illustrative creation, the 'Ode to Gingko' (from HK$420) is a fan-shaped Valrhona dark chocolate mousse, made with red date paste, Chinese almond chocolate sponge, crunchy praline and gilded chocolate moulded ginkgo leaves that float delicately over on top.
Date by Tate, 210 Hollywood Road, Sheung Wan, Hong Kong, +852 6730 2494
Le Dessert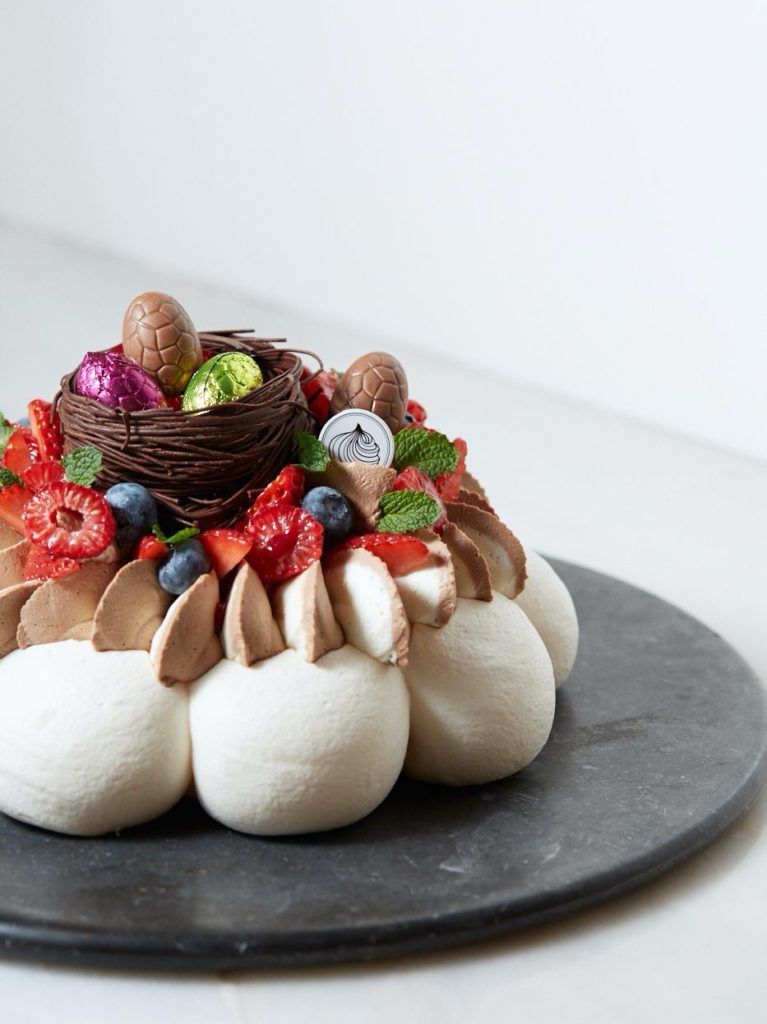 Should hot cross buns and bunny-topped carrot cakes be too elementary and 'done again' for the Easter season, Le Dessert's renewed selection will surely invigorate your spirit. Along with two month pop up at Pacific Place, the pavlova purveyor creates a duo of limited-time creations for the holiday: The Easter Pavlova (from HK$55), a decadent ode to the brand's signature, has a satisfying crispy-exterior-chewy-interior bite made with double vanilla and Chantilly cream, berries, chocolate. The second, The Charlotte (HK$550 for 6-inch) is a recreation of the 19-century royalty favourite with Valrhona chocolate mousse and fresh pears surrounded by sugar-dusted homemade ladyfingers. On the top, a chocolate nest filled with milk chocolate eggs nods towards the season. 
Le Dessert's Pacific Place pop-up is available until 1 May. Both The Easter Pavlova and The Charlotte are available in limited quantities. Pre-orders can be made via WhatsApp at +852 5182 7068. 
Le Dessert, Shop 200E, Level 2, Pacific Place, 88 Queensway, Admiralty, Hong Kong, +852 5182 7068
Dang Wen Li by Dominique Ansel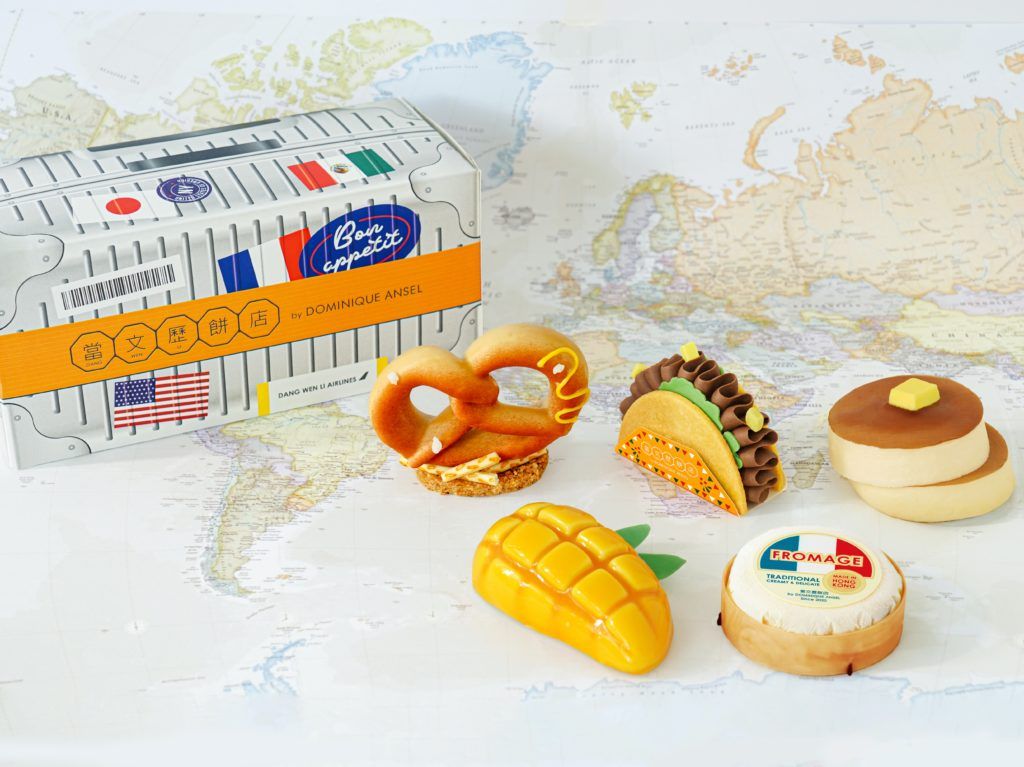 Here's your chance to cross off those bucket-list destinations, not via airfare (boo) but through the wonderful world of delicious pastry. Especially when it's from Dominique Ansel. An international departure list of new pastries amongst Hong Kong's staple pineapple bun and 'VLT' lemon juice box. Ready? Hop on a short flight to Japan for the maple syrup mousse soufflé pancake before catching the red-eye to New York City for the caramel and peanut butter pretzel at the nearest street vendor. Then, it's a short road-trip down to Mexico for the chocolate sponge taco made with sweet corn crémeux and corn gelée, all sandwiched between a sablé cookie shell; a pit-stop at France to savour the decadent selection of Fromage — Brie cheese sponge cake — with a chilled flute of champagne, please. And finally, arriving at the sun-drenched beaches in Thailand for that delicious mango sticky rice, a sponge cake creation topped with a refreshing dollop of coconut ice cream. 
Dang Wen Li by Dominique Ansel, various locations including Shop OT, G63A, Ocean Terminal, Harbour City, 3-27 Canton Road, Tsim Sha Tsui, Kowloon, Hong Kong, +852 2613 6818
Bread Pantry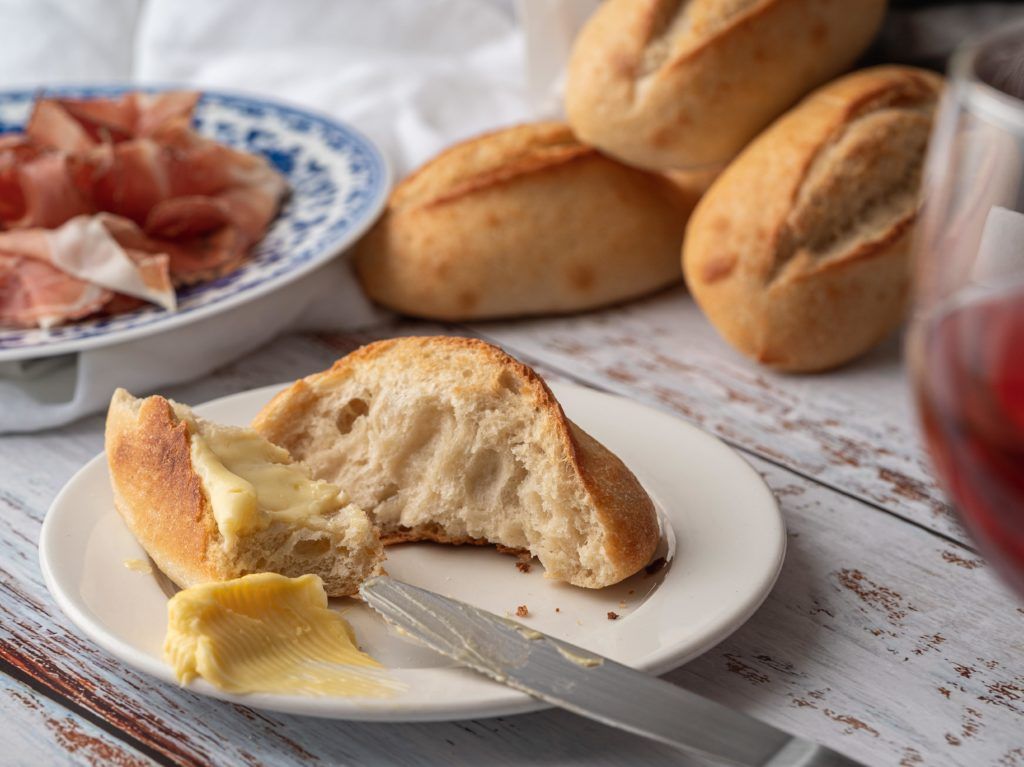 Grégoire Michaud extends the delicious loaves pass snaking queues that trickle out of Bakehouse and into local grocers and supermarkets with the arrival of Bread Pantry, a new extension of toaster-ready artisanal bread. Get your shopping list ready, there will be Michaud's signature sourdoughs — fermented for over 36 hours — available in three variations (Toasted Grains Sourdough, Rustic White Sourdough and Malted Wholemeal) that are thoughtfully pre-sliced to fit into your conventional kitchen toaster — easy peasy. There's also the Stone Baked artisanal rolls, delivered fresh daily and baked, as per tradition, in stone-bed ovens. Breakfast routines have never looked any better.
Bread Pantry can be found at various grocers across the city here.
Nespresso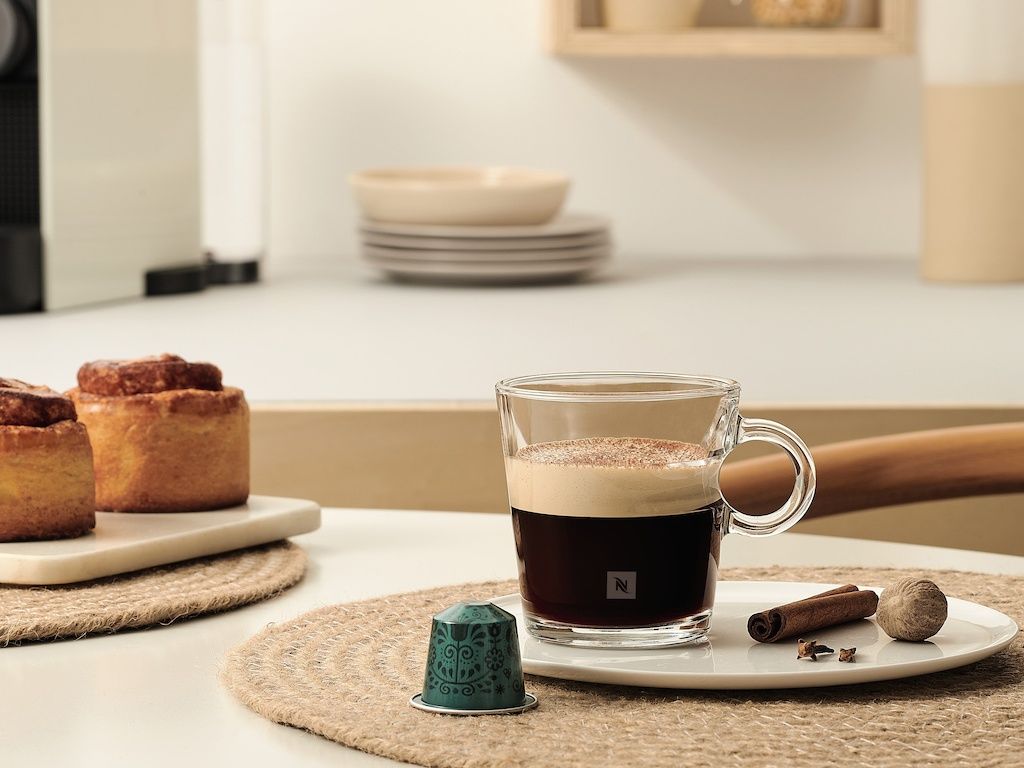 Ah, that satisfying waft of a freshly brewed coffee. So trusted. So familiar. So needed every AM. Nespresso's World Exploration series is inspired by six global cities –Tokyo, Vienna, Stockholm, Buenos Aires, Cape Town and Shanghai — and recreates six distinct coffee rituals in colour-coded illustrative pods. From the light and mild Shanghai to the deeper, potent roast of Cape Town, each serves as a gustatory journey of local flavours. A satisfying sensory concept to definitely get behind, especially on a weary Monday morning.
Nespresso, various locations including Shop 1058A, ifc mall, 8 Finance Street, Central, Hong Kong, +852 8101 1007
Header image courtesy of Bread Pantry