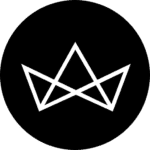 New Eats: Chef Cary Docherty's Sunday Roast returns, Tate Dining Room's 'Ode to Rice' and more
With Hong Kong's good news of low or non-existent coronavirus case counts in recent weeks providing a ray of optimism over the city, we're (cautiously) looking forward to the days where we can safely enjoy some of the city's best dining offerings once again. These are a few undoubtedly exceptional new eats to add to your list.
Island Shangri-La's New Sunday Roast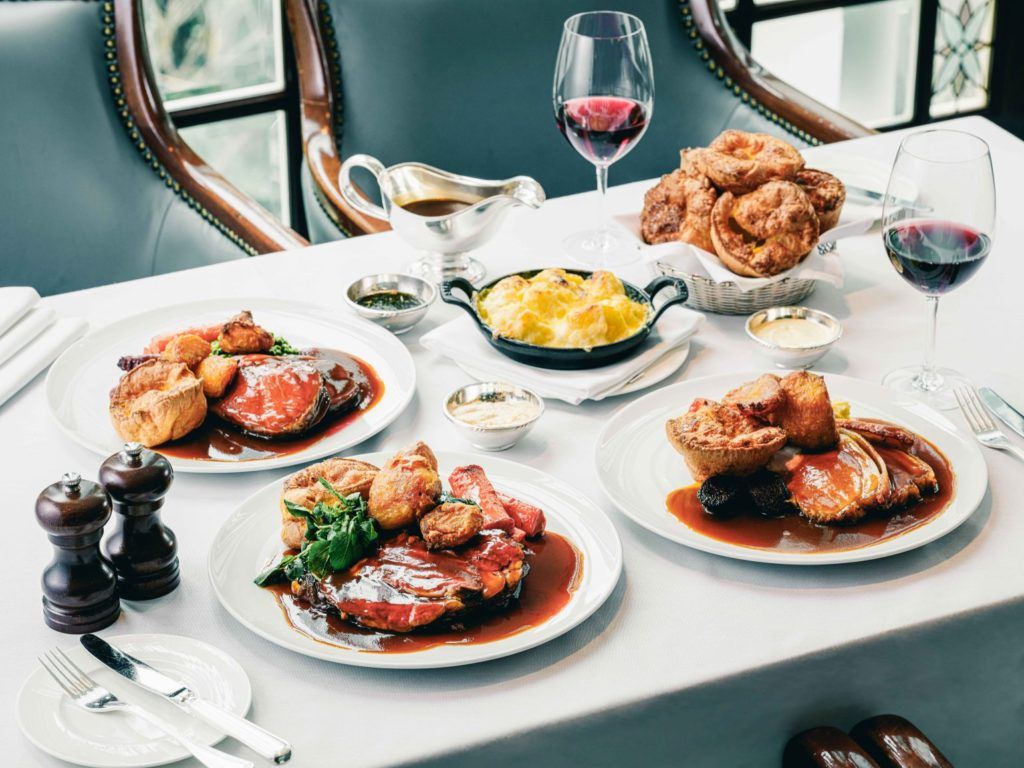 Chef Cary Docherty, formerly of Timouthy Oulton's modern British restaurant Gough's on Gough, has recently joined Island Shangri-La as the new Executive Sous Chef of Lobster Bar and Grill. At the helm behind the beloved (and sorely missed) Sunday Roast menu at his previous tenure, the introduction of the classic weekend indulgence at Lobster Bar and Grill comes especially welcomed — and yes, his famed Earl Grey-infused sticky date pudding has reincarnated onto the menu.
Docherty takes it back to the roots with a choice of classic thick-cut roast beef, leg of lamb or roast pork loin for mains, served with all the trimmings such as roasted duck fat potatoes, Yorkshire pudding and silky, unctuous gravy. Those preferring for an extra indulgence can opt for a whole lobster (with HK$200 supplement), steamed, grilled, or on a toasted brioche roll, or share a proper roast rib of beef for two (with HK$400 supplement). Sumptuous appetisers showcasing some of Lobster Bar's finest nibbles — such as prawn cocktail, lobster bisque or crab on toast — are also worth looking forward to.
Three courses with unlimited Bloody Marys is priced at HK$598, with extra HK$200 per person for unlimited Veuve Clicquot Brut, red and white wines.
Lobster Bar and Grill, Level 6, Island Shangri-La, Pacific Place, 88 Queensway, Admiralty, Hong Kong, +852 2820 8560
Tate Dining Room's Ode to Rice lunch menu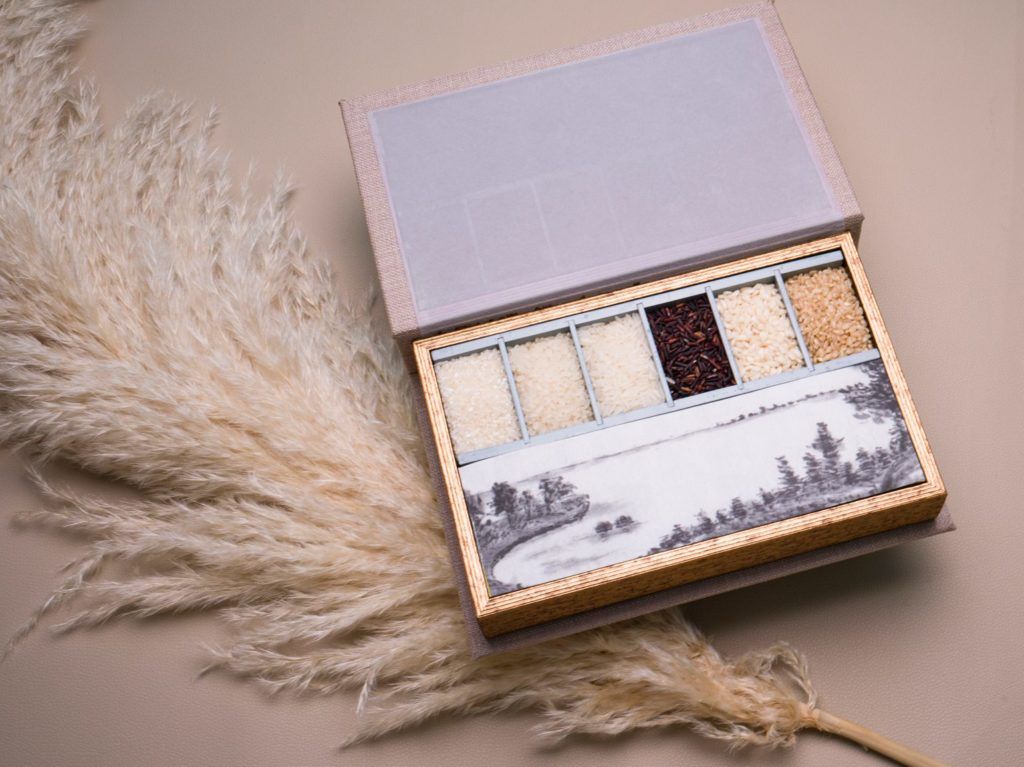 A follow-up to Tate Dining Room's successful single-ingredient-focused lunch menu An Ode to Eggs, Chef Vicky Lau's new programme for May and June now shines the spotlight on the humble and indispensable Asian ingredient: Rice.
An Ode to Rice showcases eight distinct types of Asian rice, ranging from the common Thai Jasmine rice to the more esoteric Heilongjiang variety, as well as rice from Japan, Vietnam, Taiwan and more. Chef Lau renders the staple carb into refined new eats that play to each grain's unique flavours and textures — starting from a cold scallop and oyster congee appetiser, to a Hong Kong-style cheung fun steamed rice roll, crispy brown Taiwanese rice with Horsehead fish and tomato salad, all the way to Chinese glutinous rice infused with lotus and fennel to pair with lavender pigeon. 
The lunch menu is available only on Friday and Saturdays and is priced at HK$780, with wine pairing available for an additional HK$480/three glasses and HK$780/six glasses.
Tate Dining Room, 210 Hollywood Road, Sheung Wan, Hong Kong, +852 2555 2172

Rosewood Raise x Impact HK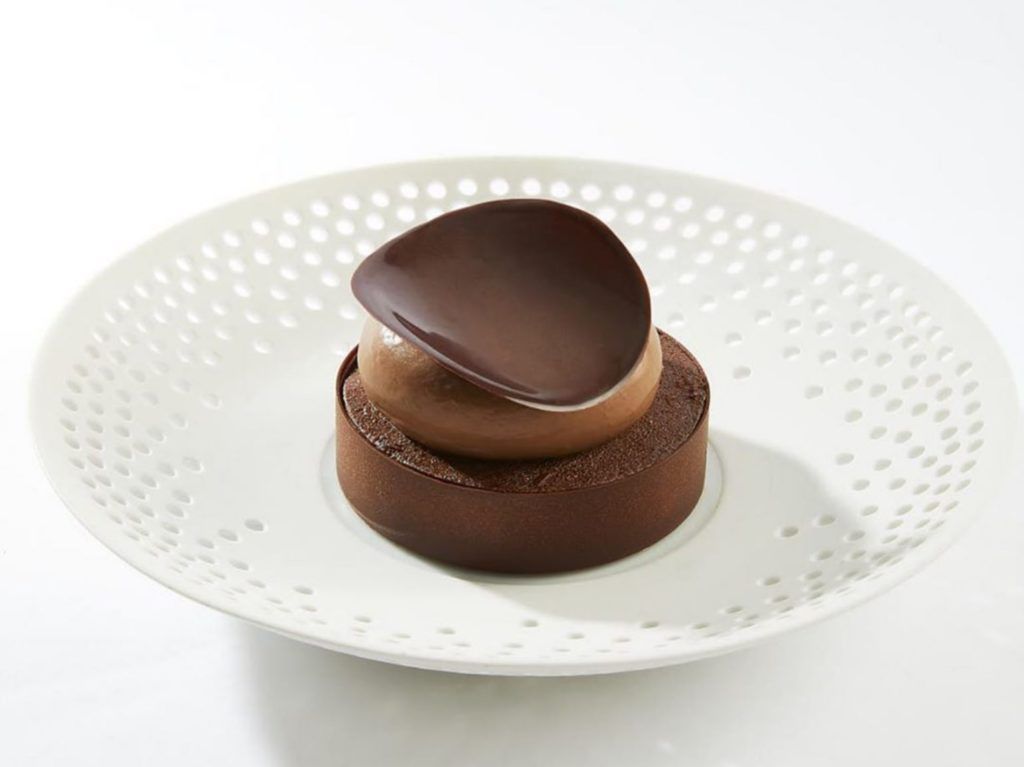 Sometime in mid-April, Rosewood Hotel Group and its brands (Rosewood Hotels & Resorts, New World Hotels & Resorts and KHOS) rolled out Rosewood Raise, a global relief initiative to help the hotel's associates, workers, and local communities affected by CoViD-19. Rosewood Raise supports a relief fund — with combined initial pledges of close to US$2 million from its corporate executives and associates — as well as community-focused efforts ranging from donated hotel rooms and meal preparation and supplies for essential workers
Rosewood Hong Kong in particular has teamed up with Impact HK, a charity that places effort on helping the city's homeless, where Holt's Cafe will be providing lunch boxes to the less fortunate communities in the city, starting from 1 May for a month. 
Here's how you can help: For every Or Noir tart sold in-shop at Butterfly Patisserie or online, the hotel will donate an additional lunchbox to Impact HK on top of their promised quota. With chef Holger Deh's signature touch, the 71.5 percent dark chocolate tart (HK$68) boasts four luxurious textures of chocolate — creamy mousse, melt-in-your-mouth dark chocolate, gooey chocolate cake and a crispy biscuit base — making for an indulgent treat that also benefits those in need — win-win.
Delivery fees cost HK$100 to Kowloon, HK$150 to Hong Kong Island, HK$200 to New Territories. Free delivery for orders over HK$1,000 to Kowloon; HK$1,500 to Hong Kong Island.
Butterfly Patisserie, Rosewood Hong Kong, Victoria Dockside, 18 Salisbury Road, Tsim Sha Tsui, Hong Kong, +852 3891 8732