While Hong Kong has had its optimistic streak of zero CoViD-19 cases, we should still be doing our best to support both local and international charities and frontline workers, as well as those affected by the pandemic. That's why this week, we're encouraging everyone to enjoy good food while contributing to the efforts against CoViD-19. Here are some of the new menus and initiatives you shouldn't miss out on this week that support the community in various ways. 
Donate to Foodlink Foundation with Café Gray Deluxe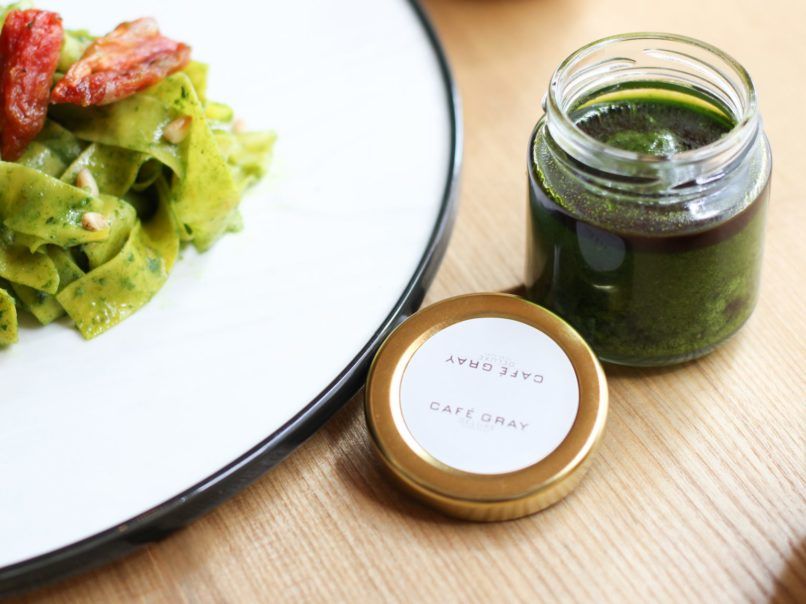 The Upper House's modern European restaurant Café Gray Deluxe is offering a limited new dinner menu with complimentary delivery services. The hotel has partnered with Hong Kong charity Foodlink Foundation to help disadvantaged communities in the city affected by CoViD-19.
Diners who order from the Café Gray Deluxe At Home menu can participate by adding HK$50 to their order, and a Food Bag (which contains rice, noodles, oats, canned food, soup, cereal bars and hand sanitiser) will be donated on your behalf. Alternatively, you can also pass on canned goods to the driver when your food arrives, and your donation will be made to the charity. 
The delivery menu is simple, with three dishes to choose from, with each priced at HK$250 and each serving two portions. There's a light lemongrass spring minestrone that comes with focaccia and ricotta spread; tagliatelle with garlic pesto sauce; and spaghetti puttanesca — all featuring house-made fresh pasta.
The dishes come mostly ready to go, but to for the best experience you'll want to toss the pasta and sauce in a hot pan to assemble. You can also add on a HK$190 bottle of Malbec or Pinot Grigio with your order. 
The new dinner delivery service is available Monday–Sunday. Orders must be made by 6pm; deliveries will be made between 6:30–8:30pm.
Café Gray Deluxe, 49/F, The Upper House, Pacific Place, 88 Queensway, Admiralty, Hong Kong, +852 3968 1106
Support French suppliers and producers with Écriture
With the European supply chain taking a large hit due to the virus, two-Michelin starred restaurant Écriture has created a new contemporary French Library of Flavours tasting menu, dedicated to supporting independent farmers, producers and suppliers throughout France.
The menu comes with either four courses (HK$1,188) or seven courses (HK$1,788). Highlights include the Pertuis asparagus, which is braised in seawater, paired with the john dory fish sourced from Laurent Daniel, a small family-run seafood supplier located in le Guilvine in Northwestern France. Other dishes to look forward to include the Brittany Langoustine, steamed in vin jaune, a dry white wine made in the Jura wine region, as well as the roasted Blanc de Blanc lamb (pictured), which comes from Parisian butcher Olivier Metzger, made with earthy flavours of grilled maitake, sorrel and uni miso cream.
Écriture, 26/F H Queen's, 80 Queen's Road Central, Hong Kong, +852 2795 5996
One for One by Ovolo Hotels and the No *Asterix* Menu from Te Quiero Mucho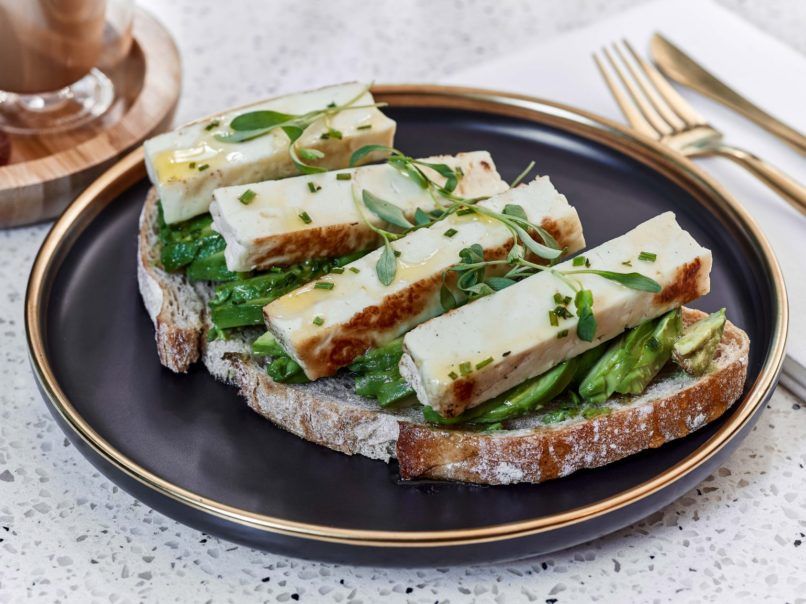 Ovolo Hotels have launched an initiative called One for One, where they will donate a meal donated to essential health workers when any a la carte dishes are purchased from their participating restaurants — Central's Te Quiero Mucho and Veda (with its popular avo hallomi toast pictured above), and Kömune in Wong Chuk Hang. Dine in any of these restaurants to enjoy good food while contributing to the effort against CoViD-19 in Hong Kong.
The hotel group's Mexican eatery Te Quiero Mucho, with taquerias in Central and Wong Chuk Hang, has also announced a special No *Asterix* Menu, with authentic Mexican dishes all priced at HK$40, available every day of the week for dine-in or takeaway. Indulge in an arroz con pollo (Te Quiero Mucho's version of a Mexican grilled chicken breast with mole sauce), a classic burrito bowl with your choice of chicken, pork, beef or veggie, or just go with a classic Fideo Seco, a thin Mexican pasta dish that's topped with with avocado and cream cheese sauce.
Te Quiero Mucho, Mojo Nomad, 286 Queen's Road Central, Hong Kong, +852 3423 3290