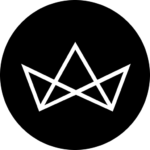 New Eats: Harley's Burgers, Impossible noods and the 'Cook for Spain' fundraiser at La Rambla
In this week's edition of 'New Eats', we're taking a look at new and noteworthy takeaway menus, while also tilting the spotlight towards dine-out venues that are offering special promotions for various good causes. Forks at the ready.
Harley's Burgers by Chef Nate Green
If you want proof of the truly fascinating times we live in, look no further than Cali-Mex. The perfunctory 'Mexican' fast-casual group which has, in a fit of ingenuity, even started its own 'cloud kitchen' concept. A number of cuisines are offered, but one worth staying home for is definitely Harley's Burgers — the new concept from Henry's bigwig Nate Green, who has carved out a reputation for well-sourced, high quality meats since his days at Rhoda. Shockingly, this new takeout project revolves mostly around beef (fresh-ground Aussie Angus, to be exact), while two special burgers also feature Piri Piri chicken and Impossible meat. Green keeps his other accoutrement classic — all the patties at Harley's are served on a sesame seed bun, surrounding tomato, lettuce and a few well-placed slivers of red onion.
For HK$50 off your first order from Harley's Burgers on Deliveroo, use the code 'HBCNG50'.
Celebrate 'Earth Month' with Impossible-topped dan dan noodles at MO Bar
Owing to the fact that we're in the midst of a pandemic, it's possible you might have forgotten April is customarily Earth Month. Impossible Foods is looking to stimulate awareness with a promotion that brings together over 30 restaurant partners, all of whom will be serving Impossible Foods dine-in and delivery options (you can view the full list here). We LSA staffers are big fans of MO Bar — the Landmark Mandarin Oriental's all-day dining and tippling space — and the venue can always be counted on to turn out solid, premium takes on staples of international cuisine.
This year for Earth Month, they're doing a send-up of Sichuan-style dan dan mian: keeping everything classic save for the ground pork. If you're not entirely sold on Impossible Burger — don't worry, we weren't convinced at first either — soup noodles make for a comforting introduction, particularly once you start learning how much less harsh its production is on poor, put-upon Mother Earth.
MO Bar, The Landmark Mandarin Oriental, 15 Queen's Road Central, Central, Hong Kong, +852 2132 0077
Nine chefs come together to 'Cook for Spain' at La Rambla by Catalunya for one night only
For one night only, on the 29th this month, al fresco hotspot La Rambla will welcome seven of Hong Kong's suavest Spanish chefs to cook alongside co-executives Ferran Tadeo and Daniel Gallo. Every cent from this one-time dinner, dubbed 'Cook for Spain', will go towards World Central Kitchen — award-winning chef José Andrés's food-based non-profit, currently delivering meals to Barcelona's embattled healthcare workers. Much more than just an act of charity, 'Cook for Spain' offers diners a unique opportunity to sample a wealth of expressions of the nation's culinary identity — played out across 10 courses, a welcome drink and post-dinner G&T (HK$1,800 + 10 percent surcharge). "[Hong Kong's] very tight-knit Spanish community has been devastated by what's happening in our home country with the CoViD-19 pandemic" says Tadeo. "Sharing our food and passion for a good cause — that's the least we can do for Spain."
La Rambla by Catalunya, 8 Finance Street, 3071-73, Podium Level 3, ifc mall, Central, Hong Kong, +852 2661 1161