There's a lot to love in the dining scene this week: menus conceptualised and made by women for International Women's Day and the lifting of restrictions so we can finally go out for that long-awaited cocktail and canapés with no longer just one friend, but three! There's new burgers to be had, free-flow brunch menus to be savoured. Whether you're nodding towards those notable ladies in your life or are just out for a good meal, the menus below is the list you're after. Enjoy!
Écriture
In dedication to International Women's Day, Écriture is launching a one-day menu for 8 March led by chef de cuisine Heloise Fischbach and dessert from chef de partie, Tia Cheung. Choose from either a five-course lunch (HK$1,188) or seven-course dinner (HK$1,888) and sample the carefully conceptualised plates, ideated and developed by the women at the French restaurant from kitchen to front-of-house. There's the smoked eel-infused topinambour (a root vegetable otherwise known as Jerusalem artichoke) and butternut cuttlefish with black truffle and a homemade anchovy sauce. Modern interpretations of refined French confectionery rounds off the meal.
Écriture, 26/F, H Queen's 80 Queen's Road Central, Central, Hong Kong, +2795 5996
Divino Group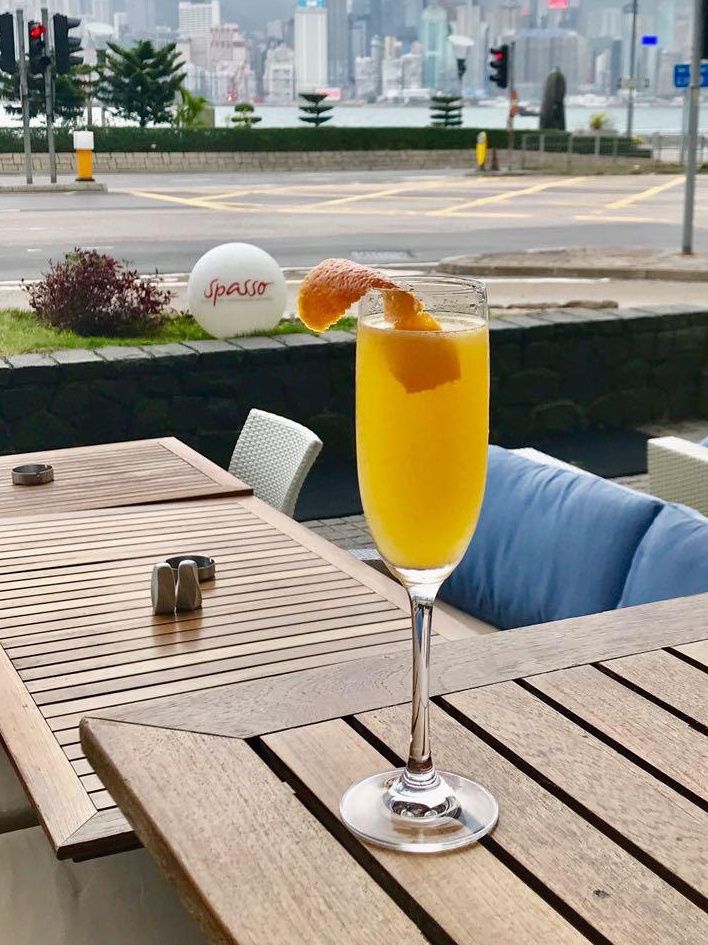 No celebration of International Women's Day is complete without a tip of a full champagne flute to the top ladies in your life. A chilled glass filled with mimosa is how the Divino Group is celebrating. The three restaurants in its portfolio, Divino, Divino Patio and Spasso, are serving complimentary mimosas all weekend till 8 March. Enjoy it alfresco style and served along the signature tasty Italian plates, of course. Salute!
DiVino, 73 Wyndham Street, Central, Hong Kong, +852 2167 8883
DiVino Patio, Shop 11, 1/f, BRIM28, Causeway Bay Centre, No 28 Harbour Road, Wan Chai, Hong Kong, +852 2877 3552
Spasso, G5-8, 12-17, Empire Centre, 68 Mody Road, Tsim Sha Tsui East, Kowloon, Hong Kong, +852 2730 8027
Poem
International Women's Day celebrations are carried-out with a nostalgic reminiscing for home at Balinese restaurant Poem. The three-day exclusive menu (lunch begins at HK$288 for two; dinner begins at HK$488) pays homage to the passed-down recipes from the matriarchs in chef Mustika's village in rural Bali. Recreated under the discretion of sous chef Alyssa and the women at Poem, dishes include grilled free-range chicken with house-made sambal bajak, smoked Hokkaido scallops in green sambal curry, and pan-fried beef striploin in a fragrant rendang.
International Women's Day menu is available at Poem from 8 – 11 March. Reservations can be made here.
Poem, 5/F, LKF Tower, 33 Wyndham Street, Central, Hong Kong, +852 2810 6166
Smoke & Barrel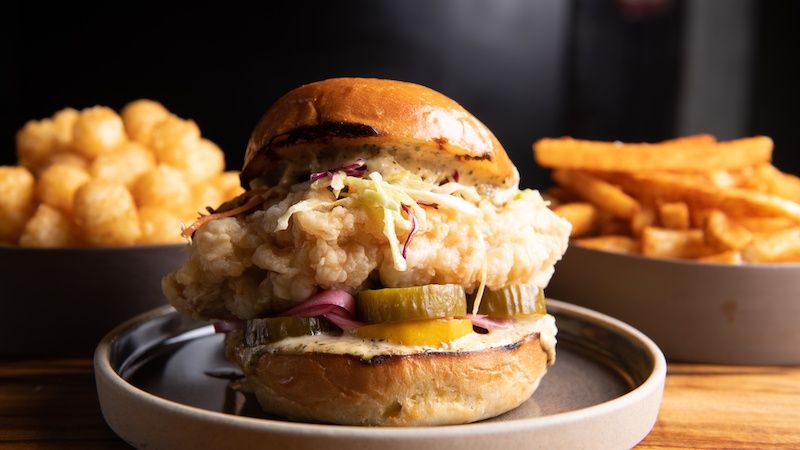 Wyndham Street's American smokehouse Smoke & Barrel is adding burgers to its menu. The Smokin' Hot Burgers, a selection of six, is an extension of chef Christopher Tuthill and chef Chris Grare's signature smoked meats, all made in-house in the infamous 'The Beast', the only authentic wood-fired smoker in the city. Inspired by six American states, each are ingeniously tweaked to nod towards the flavours of its namesake. The Texas (HK$158), made with dry-aged beef patty with homemade maple bacon and cheddar cheese; the New York (HK$138) sandwiches 7-day brined pastrami corned beef that is slowly smoked for 12 hours and served with sauerkraut and mustard; the Carolina (HK$108), pit-smoked pork shoulder rubbed with paprika and oregano, then shredded; and the Alabama (HK$128), a fried chicken filling with homemade Alabama white sauce, are among favourites. There's also BBQ spiced fries, and milkshakes, diner style. A meal that will surely satisfy.
Smoke & Barrel, 1/F & 2/F, Wyndham Mansion, 32 Wyndham Street, Central, Hong Kong, +852 2866 2120
Penicillin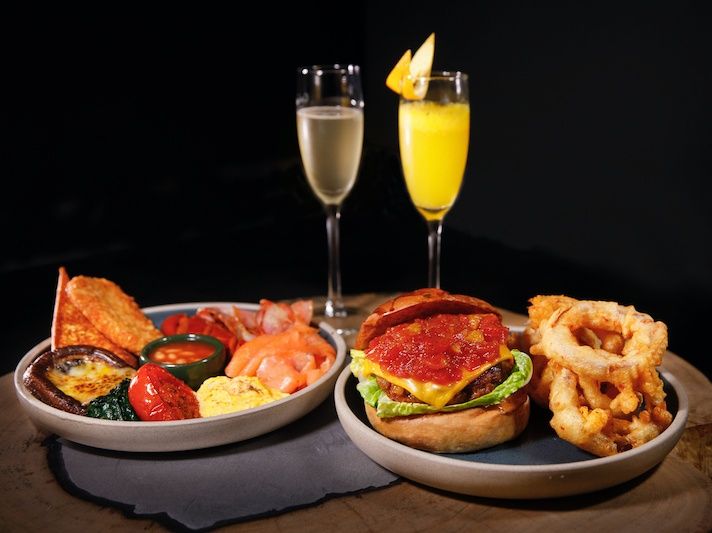 There's a new brunch spot to be at starting this Sunday, 7 March. Penicillin, Hong Kong's first sustainable farm-to-table bar, is celebrating weekends with 'Unplugged Sundays', a brand new menu that serves locally sourced brunch dishes alongside add-on free-flow bubbles and mimosas (HK$298 for one mains with two hours of free-flow; additional hours are an extra HK$148, from 12pm-4pm every Sunday of the month. Tuck into comforting weekend cures, there are currently three options to pick from: classic all-day breakfast, slow-cooked duck leg confit waffle and local pork and apricot burger.
Penicillin, L/G, Amber Lodge, 23 Hollywood Road, Central, Hong Kong, +852 9880 7995
Kinship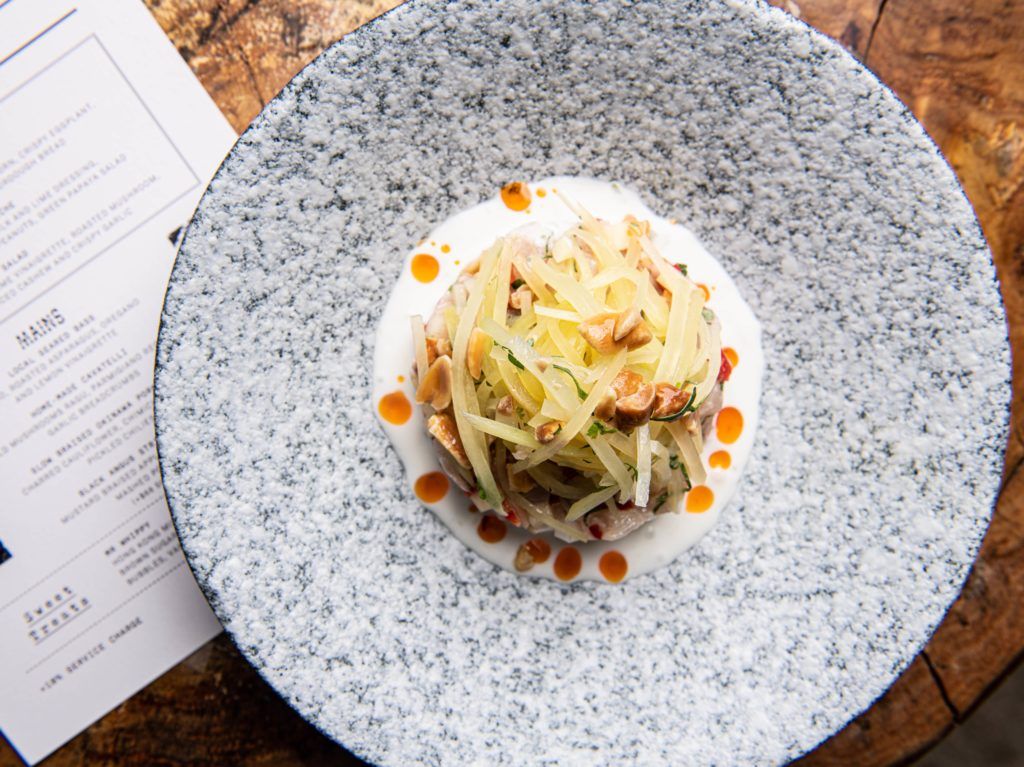 Neighbourhood favourite Kinship welcomes new head chef Nelson Gonzalez and consequently, a new menu too. Venezuelan-born and New-York trained, he brings his inspired take on international cuisine into the restaurant's home-style menu with new seasonal dishes and the introduction of a weekday lunch menu (from HK$198 for two courses). Anticipate new world flavours and an international influence. There's a red snapper 'ceviche' (HK$148) dressed with coconut milk lime, toasted peanuts and served with green papaya salad on top; crispy soft shell crab (HK$158) made with a cornmeal crust and drizzled with a guasacaca sauce — a blended green vegetable condiment, considered as the condiment of Venezuela; home-made cavatelli (HK$238) with Hokkaido scallops; and Okinawa pork loin (HK$288) served with homemade chimichurri sauce. Yum!
Kinship, 3/F, 2-4 Shelley Street, Central, Hong Kong, +852 2520 0899
Header image courtesy of Smoke & Barrel