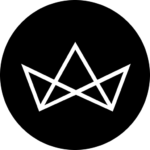 New eats: Kitchen's "X" Sunday brunch, grab 'n' go at Mak Mak and Hoi King Heen turns 40
A change in seasons inevitably brings about a proliferation of new menus around town, which means there's plenty to entice your palate this month. This week's new eats offer something for everyone, from weekend party vibes at KITCHEN's amped-up Sunday brunch; to the spicy, sour and salty flavours of Thai cuisine at Mak Mak's new grab 'n' go counter; and finally, traditional Cantonese fare featuring a sampling of rare delicacies at Hoi King Heen, which this year celebrates 40 years on the Hong Kong dining scene.
"X-treme" brunching at KITCHEN
Something "X-treme" is brewing over at W Hong Kong this month as the luxury hotel celebrates its grand 10th anniversary with the "X" campaign, inspired by the trendy, fast-paced and cosmopolitan lifestyle that's at the heart of W Hong Kong's M.O. For those seeking a little something extra in their weekend brunch routine, head over to the newly reinvigorated Sunday brunch at KITCHEN, which will be bringing buzzing late-night vibes to daytime festivities with DJs spinning round-the-clock, free-flow drinks and an international-inspired feast fit for a king.
While drinking copious amounts of free-flow Veuve Clicquot Yellow Label Champagne, you can sate your hunger with the unlimited array of fresh seafood (think fresh oysters, crabs, mussels and Boston lobster), salad and sushi stations, hot food items including rack of lamb and decadent prime rib, and the irresistible dessert buffet with whimsical creations from KITCHEN's pastry team. Those looking to extend the holiday vibes should book in for the "Something X" room package (available until 31 December 2018) which includes daily breakfast for two at KITCHEN, two bottles of Hello, Ginger beer from local brewery Young Master Ales, and a W World In Reverse crystal ball to take home as a keepsake.
Brunch available every Sunday from 12–3pm priced at HK$888 per adult (free-flow Veuve Clicquot Yellow Label Champagne, selected cocktails, house red and white wine) and HK$444 per child (free-flow soft drinks); prices subject to 10% surcharge.
KITCHEN, 6/F, W Hong Kong, 1 Austin Road West, West Kowloon, Hong Kong, +852 3717 2299
Grab 'n' Go! at Mak Mak 
Those of us working in Central know that sad desk lunches are oftentimes part and parcel of our weekday work routine — after all, they're preferable to long lunch hour waits for the overpriced, mediocre food that's all too easy to find around the area. Luckily, Mak Mak is here to lift our midday woes, having recently launching its Grab 'n' Go! concept for quick and affordable restaurant-quality dishes without the maddening queues. Whether you're racing to a meeting or just want to catch up on your news feed while chilling out at the office, you can now pop by the Thai eatery's new Grab 'n' Go! counter for a selection of signature dishes, all freshly made and pre-packaged for quick and convenient on-the-go dining.
Choose from red curry salmon fish cakes, Thai-style wok-fried crab omelette, Penang beef curry and grilled marinated chicken with rice and jim jaew sauce on the savoury side; desserts include coconut taro pudding, taro custard with golden egg yolk threads and mango sticky rice. Those seeking healthier options are also catered for with much of Mak Mak's vegetarian dishes available to go as well, including vegetarian spring rolls, wok-fried tofu with garlic and egg, and yellow curry with eggplant, baby corn, mushrooms and carrots.
Mak Mak, 217A, Landmark Atrium, 15 Queens Road Central, Central, Hong Kong, +852 2983 1003
Celebrating 40 years at Hoi King Heen
For 40 years, InterContinental Grand Stanford's Hoi King Heen has paid tribute to traditional Cantonese fare, specialising in those rare ingredients and age-old recipes that have been slowly but surely disappearing off restaurant menus around Hong Kong. This year, the East TST institution is celebrating its 40th anniversary with a bang as Executive Chinese Chef, Leung Fai Hung brings back a selection of award-winning dishes from the past four decades of the kitchen's culinary journey.
Discover Cantonese delicacies and regional specialties in an 8-course menu featuring dishes such as steamed spotted garoupa with salted fish; double sea conch soup with tofu chrysanthemum; crispy rolls filled with pork brain, liver and fungus; ham and black truffle slow-cooked soup; and steamed rice with minced Australian Wagyu beef and 10-year dried tangerine peel. To top it off, desserts put a creative spin on traditional recipes, from the deep-fried milk rolls and mandarin with milk tea custard (see image at the top of this article); to the homemade almond cream with egg white, a classic Cantonese dessert created with chef Leung's imaginative twist.
The 40th anniversary menu is available through 20 December for HK$1,088 per person (minimum order of 2 persons), plus HK$500 for wine pairing or HK$150 for premium Chinese tea pairing; prices subject to 10% surcharge. 
Hoi King Heen, B2/F, InterContinental Grand Stanford Hong Kong, 70 Mody Road, Tsim Sha Tsui East, Hong Kong, +852 2731 2883