Should looming grey skies have dampened weekend plans just past, don't fret, with the coming short-and-sweet four-day-week, those two days of solace will be back around again in no time. Another chance to get to the beach, if missed, or a summer cookout, unfortunately cancelled. Even better yet, pass the time with a brand new list of what's next-and-new in the restaurant scene. Take five for a sip of coffee this Tuesday morning and have a browse below…
Elephant Grounds x Ice Age!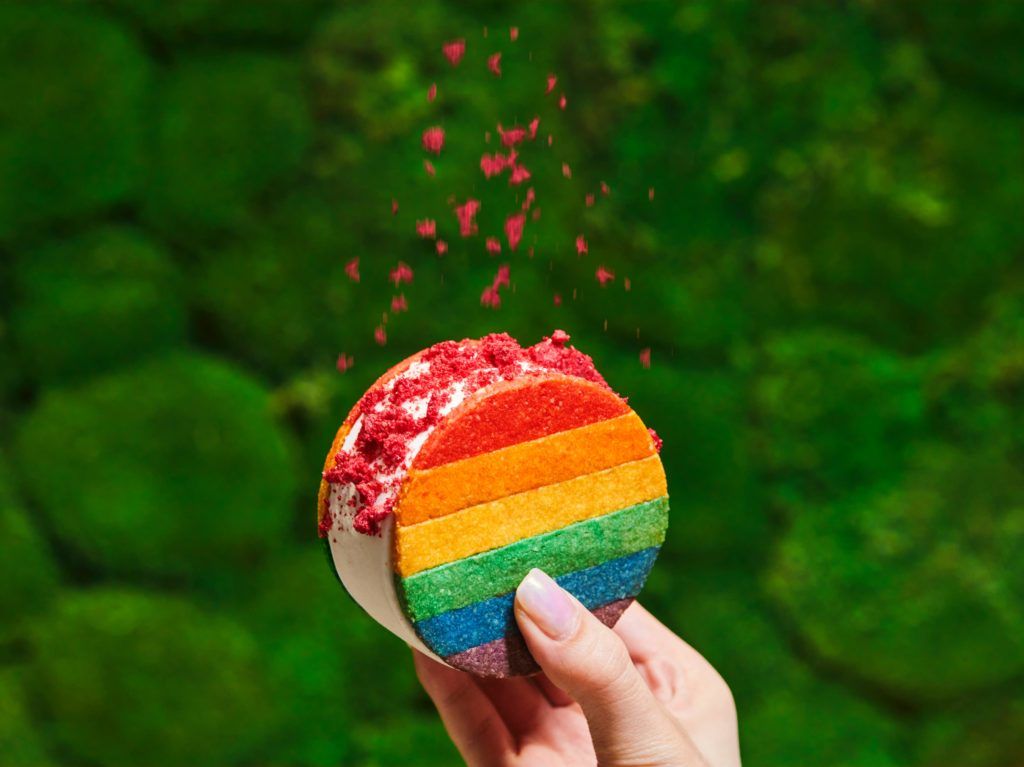 It's only about love this June, inclusive of an undying adoration for Elephant Grounds' ice cream sandwiches, with the launch of a limited 'Love Wins' sandwich for Pride Month that is made in collaboration with vegan ice cream brand Ice Age!. The chunky rainbow-striped dessert, a delicious symbol of support for the LGBTQ+ community, sandwiches together a creamy ice cream block (lactose-free but not dairy-free since Perfect Day counts their creation as animal-free dairy ice cream with the use of whey proteins) between a pair of colourful shortbread cookies made with Miyoko's vegan butter. On top, a light sprinkling of sweet raspberry crunch. All good vibes only.
'Love Wins' is available at all Elephant Grounds locations through the month of June.
Elephant Grounds, various locations including 61 Caine Street, Central, Hong Kong, +852 2535 7155
Midway Beef Dogs opens at Belowground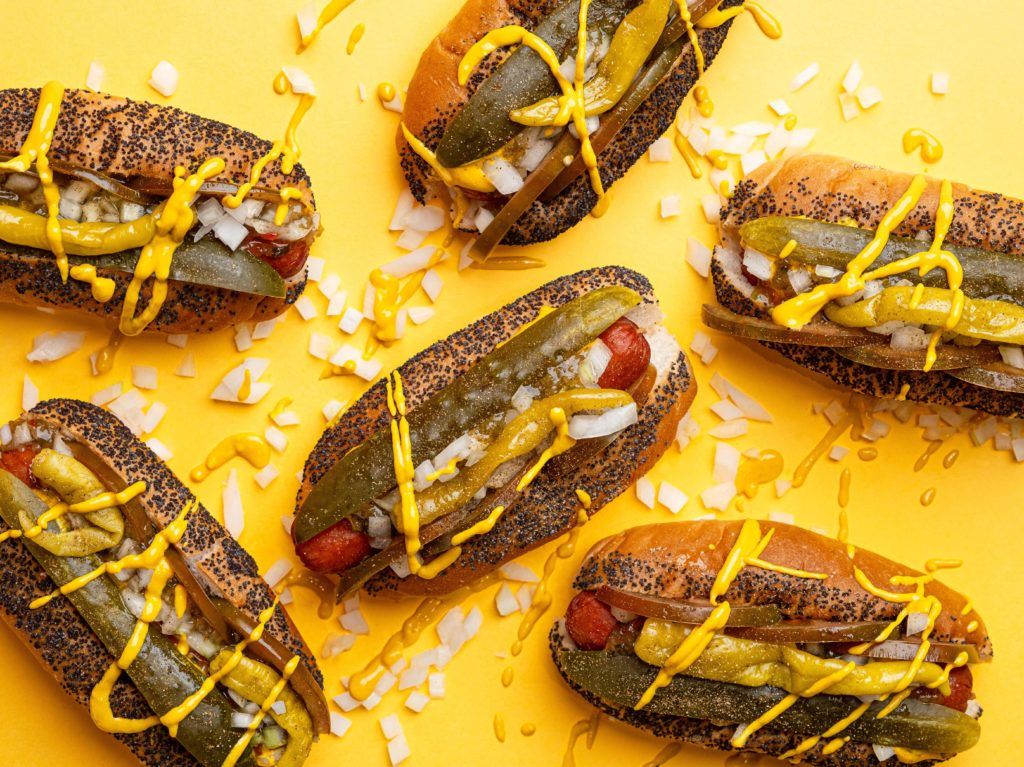 With all the variations of hotdogs and its growing list of ever-changing toppings — each representative of the area as the baseball team they root for — none, perhaps, beholds the same weight as the classic Chicago dog. A smorgasbord of a seemingly random ingredient list, yet the nine separate components are all part of a perfectly balanced, satisfying bite of the all-beef dog, squeezed between a freshly baked poppy seed bun. The crispy pickle smear, finely chopped onions, smatterings of yellow-mustard-mixed ketchup and the final magicked finish, a dash of celery salt. Enjoy a taste of your own authentic Chicagoan dog at the new Midway Beef Dogs popping up at Belowground, led by American-born chef Josh Stumbaugh and courtesy of Black Sheep Restaurants.
Midway Beef Dogs, Belowground, 1B/F, Landmark Atrium, 15 Queen's Road Central, Central, Hong Kong
Louise celebrates its second anniversary with a nostalgic menu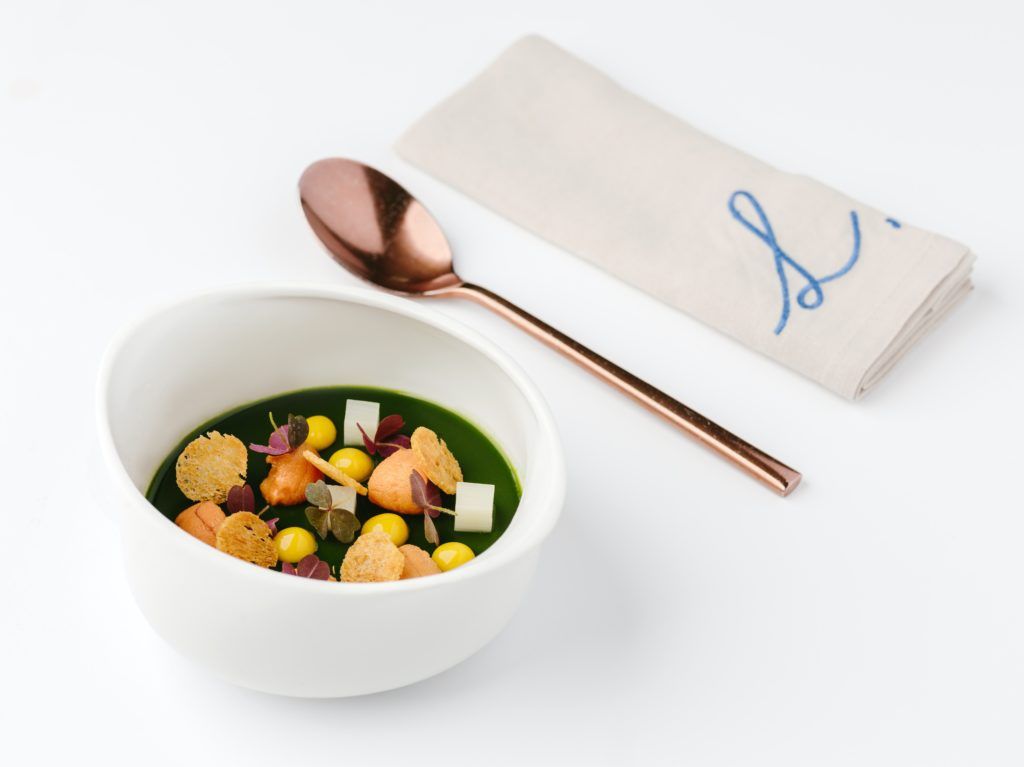 One-starred Louise celebrates its second anniversary with a nostalgic five-course menu highlighting executive chef Franckelie Laloum's own incredible culinary journey — reaching back to childhood comforts and all the way through rewarding stints under professional mentors. The two-day-exclusive menu — from 18 to 19 June — is a showcase of expert skill, execution and fine ingredients sourced from France and Asia to includes dishes like the slightly poached 'Guilvinec' langoustines, a nod to chef Bruno Oger's La Villa Archange where chef Laloum spent five years; and a braised turbot filet that honours chef Laloum's first foray into fine-dining at three-starred Pavillon Ledoyen with chef Christian LeSquer. The intimate narrative ends with a 1897 'Jubilé' cherry served upon Madagascan vanilla ice cream and Amaretto brioche chips, a dessert course that harkens back to chef's own childhood romping around a cherry tree and, in the same beat, gestures towards the father of gastronomy Auguste Escoffier's own 'Jubilé' serve for Queen Victoria's Jubilee celebration in 1897.
The menu (HK$1,888 per person) will be available for two days from 18-19 June. Reservations can be made here.
Louise, PMQ, 35 Aberdeen Street, Central, Hong Kong, +852 2866 0300
Basehall adds three new additions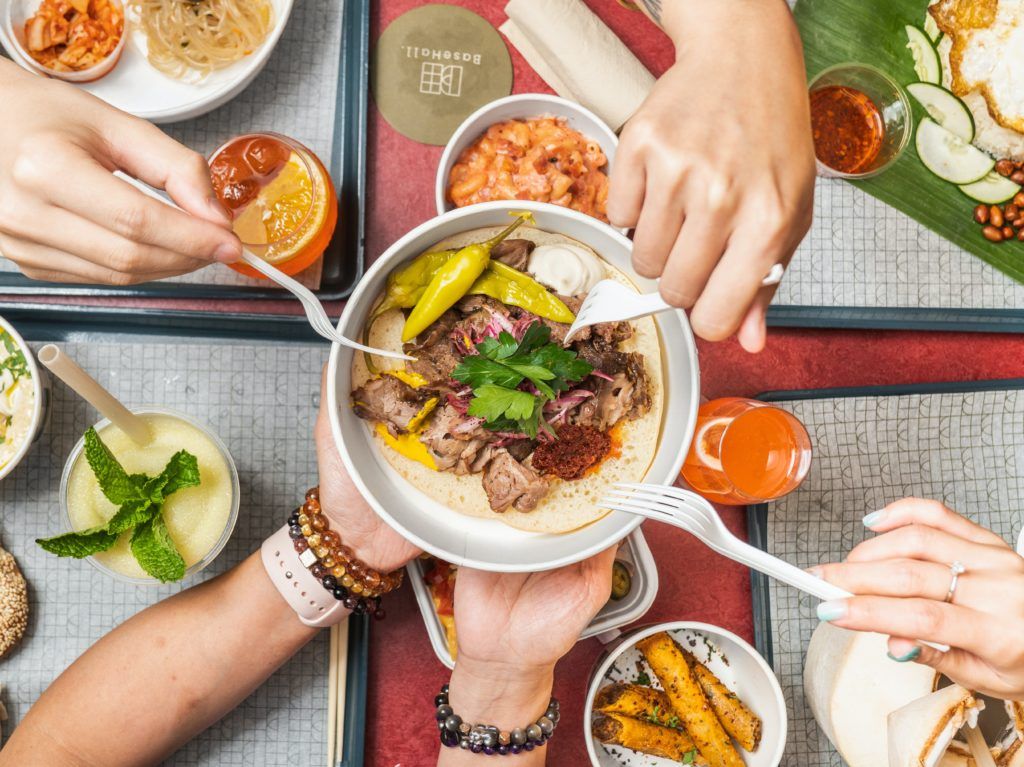 Apart from tried-and-true favourites — tacos at Westside Tacqueria; burgers from Honbo — Basehall is expanding its portfolio with three new additions: Francis's Middle Eastern mezzes, including a three-course meal set up with the eatery's signature serves; WineHouse by Basehall, a new concept showcasing extensive, expertly curated bottles including of vino and sparkling sake; lastly, Grub 1842, the rotating pop-up version of Pub 1842 for a taster of delicious all-day comforts.
Basehall, 9A-C, LG/F, Jardine House, 1 Connaught Place, Central, Hong Kong
Butter's new summer treats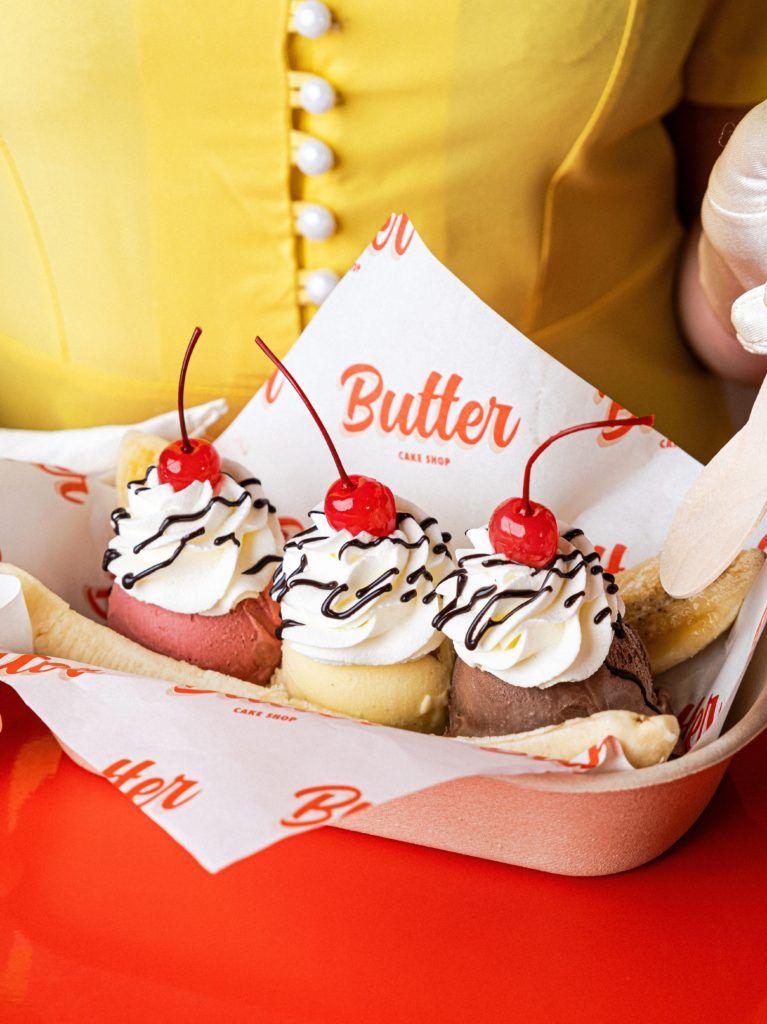 What's new at Butter: Summertime treats perfect for cooling off with in the scorching heat. The Watermelon Ice Summer Slice, a Butter-interpretation of a classic ice-cream cake with homemade watermelon sorbet and a crumbly cookie base. S'mores Cake, one gooey, marshmallow-toasted slice evocative of warm summer nights spent outdoors by a campfire, with melty chocolate and crushed graham crackers layers. And for non-cake related news, a quintessential root beer float flavoured with 12 different herbs, spices and Butter's "closely guarded secret recipe", and banana split sundae with the signature trio of chocolate, strawberry and vanilla scoops. Served with a cherry on top, of course.
Orders can be made here.
Butter Cake Shop, Shop 239, 2/F, Landmark Atrium, 15 Queen's Road Central, Central, +852 2670 2670
Header image courtesy of Louise